Most Expensive Italian Cars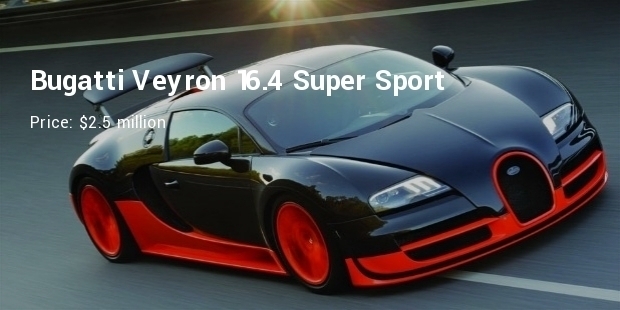 Italian car manufacturing companies are known for their classy look and superb configuration. Today, Italian car models are running on roads of different countries. These brands are coming up with more new models giving new options but with highest price tag.
This article list down most expensive Italian cars which you can choose to buy if ready to dig into your pocket.
1. Bugatti Veyron 16.4 Super Sport- $2.5 million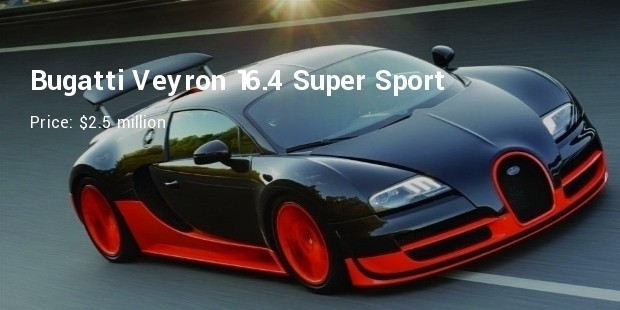 Bugatti is the biggest Italian car brand and has produced some great cars. This model comes with the top speed of 268mph. It has 1,200 horsepower and has a lateral acceleration of 1.4Gs. The body is made up of carbon-fibre composites; it's also available in 100% clear-lacquered exposed carbon. Only 30 models are built.
2. Koenigsegg Agera R- $ 1.6 million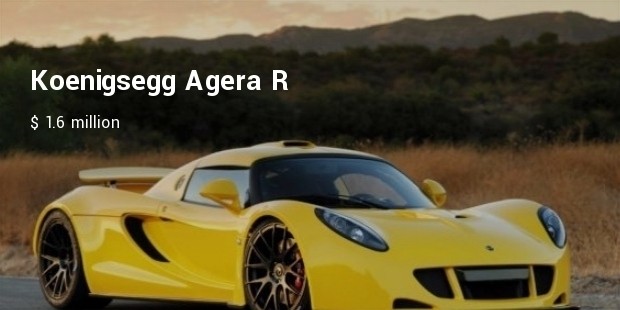 It comes with carbon fiber monocoque, Vortex Generating Rim wheels. In addition to this, 5.0-liter V8 engine that produces 1,115 horsepower and 885 pound-feet of torque is added in this car.
3. Pagani Huayra- $1.5 million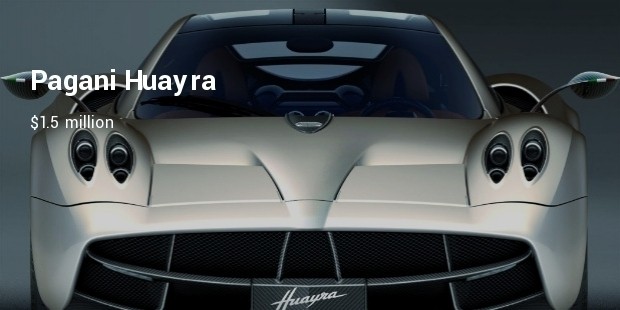 Founded in the year 1992, Pagani is quite similar to Ferrari and other top car brands. This new offering from Pagani Huayra has 700 horsepower with 730 pound-feet of torque.
4. Ferrari LaFerrari- $1.3million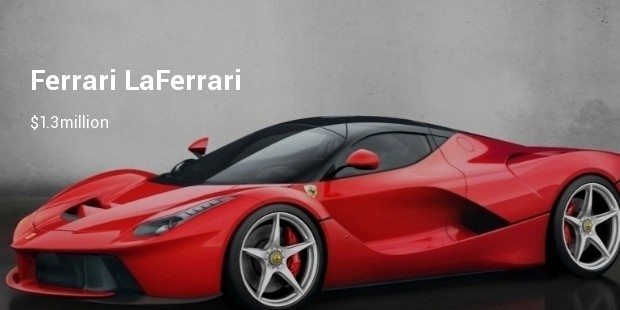 Unveiled at 2013 Geneva Motor Show, this model has a hybrid engine which reduces fuel consumption by 40 per cent from other models.
5. McLaren P1- $1.3 million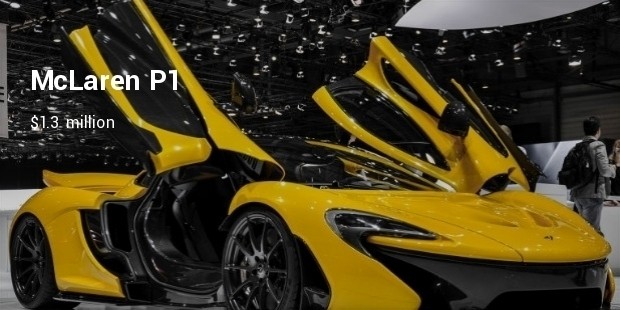 Similar to LaFerrari, McLaren is a hybrid and was unveiled at 2012 Paris Motor Show. It includes 3.8-liter twin-turbo V8 engine producing 727hp, and a KERS electric motor.
6. GTA Spano- $950, 000

7. Gumpert Tornante by Touring Superleggera- $500,000

8. Ferrari FF- $300,000

9. Spyker C8 Aileron- $272,000

10. Aston Martin Virage- $210,000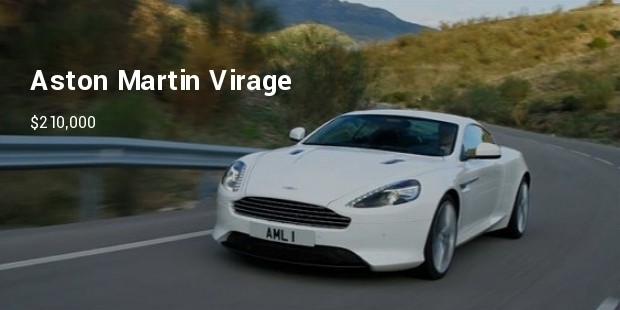 Conclusion:
These Italian cars are the best to slide your status up and show your choice of luxury. With high price, these cars also come with high performance which is worth paying for.

Want to Be Successful?
Learn Secrets from People Who Already Made It
Please enter valid Email