Most Expensive Fountains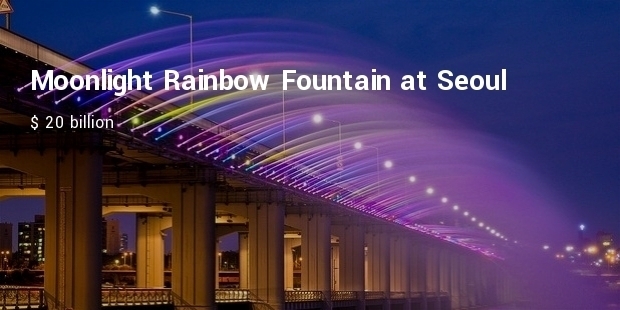 The ornate beauty of water fountains can make you feel inspired. One of the Modern World's most spectacular creations is the water fountains which use advanced technology. From Singapore to Dubai , the most expensive water fountains have been created by visionary architects and designers will take our breath away.
The crystal clear waters at the base of the fountains create an atmosphere of peace and serenity. The beauty of the sparkling water gushing out from the fountains is amazing.
1. Fountain at Bhurj Khalifa in Dubai - $218 million

This is the tallest and most expensive fountain in the world.The 30 acre long lake is the home for this towering fountain. The water fountain is over 900 feet in height. It can spray nearly 20,000 gallons water at a given time.
2. Bellagio Fountain at Las Vegas - $50 million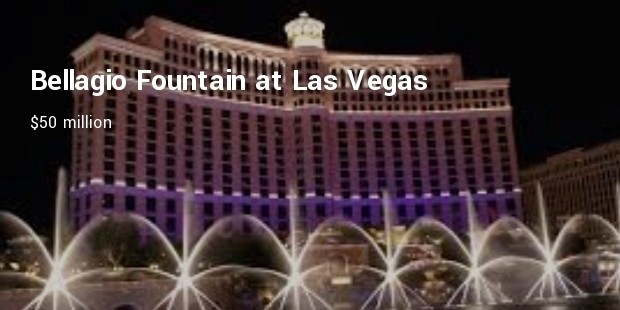 This magical water fountain is built on a 9 acre man-made lake in Las Vegas. The water fountain is illuminated by more than 4,400 lights and has nearly 1,200 underwaterpipes to ensure its optimal functioning.
3. The Fountain of Wealth at Suntec City Complex - $ 6 million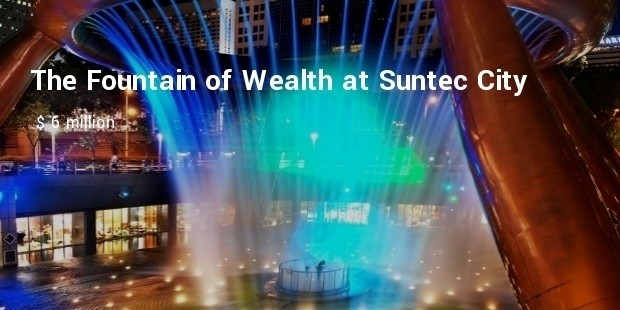 This Fountain is also called " Bagel on Legs "and" Basketball Hoop ". It is located in Suntec City in Singapore and has been made according to the principles of Feng Shui, a Chinese system of philosophy. The Fountain of Wealth is made of Bronze metal.
4. Grand Cascade Fountain at Peterhof, St. Petersburg, Russia - $ price unknown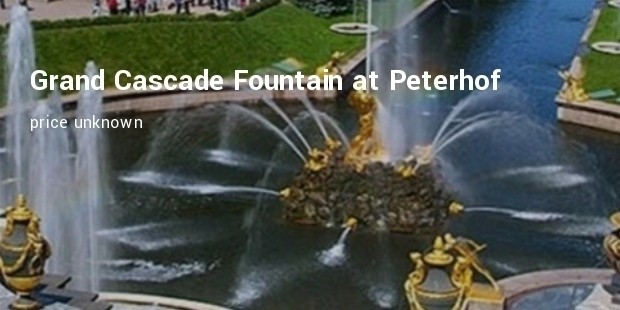 This is one of the most inspiring waterfall in the world. Built by the Russian Monarch known as Peter the Great , fountain is located at the shore of the Baltic Sea and water flows from the palace towards the sea.
5. King Fahd's Fountain in Jeddah at Saudi Arabia - $ price unknown

6. Archibald Fountain in Sydney ( Australia ) - $ price unknown

7. Buckingham Fountain at Chicago in the US - $750,000

8. Jet d'Eau in Geneva at Swizerland - $ price unknown

9. Roshen Dancing Fountain at Vinnitsa at Ukraine - $2,939,455

10. Moonlight Rainbow Fountain at Seoul - $ 20 billion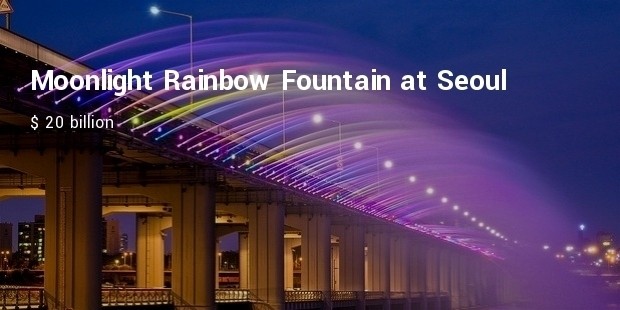 A beauty of water, lights and music have all evolved together to create such a beautiful picture for people to just look and enjoy.
Want to Be Successful?
Learn Secrets from People Who Already Made It
Please enter valid Email