Most Expensive Diamond Rings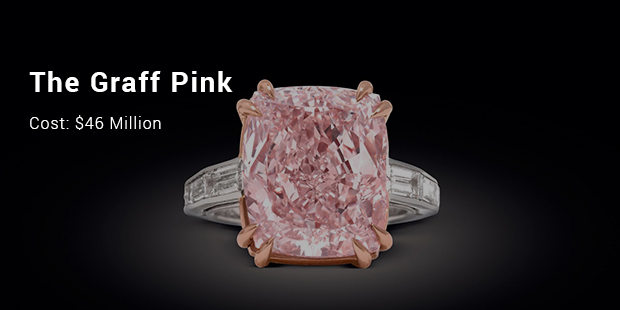 A coveted fantasy of almost every woman out there, diamond rings are no less than a magic that can charm even the hardest of hearts. No wonder, diamonds are a common choice when it comes to proposals and vows. It's said that your jewelry arsenal is simply incomplete without your diamond band.
The most expensive diamond rings are generally sold at auctions and can fetch a price tag amounting to nearly 50 million. It's mostly the rarity of the diamonds used here that up the price tag for these rings. The post below is a short note on the most expensive diamond rings out there.
1. The Graff Pink - $46 Million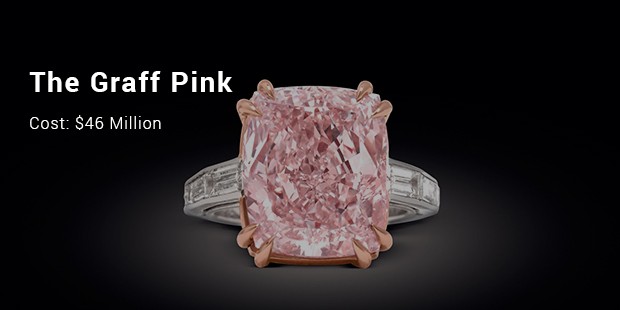 Rightly tagged as one among the greatest of diamonds discovered ever, the $46 million worth Graff Pink features a very rare & exotic 24.78c pink diamond. It was owned by richest jeweler of the world Harry Winston but was sold at Geneva's Sotheby's auction in 2010.
2. The Perfect Pink - $23,165,968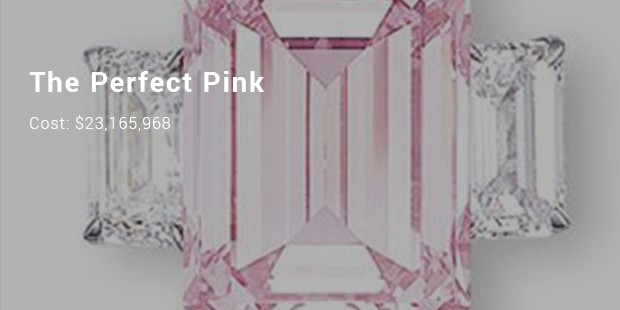 The most expensive jewel sold in whole wide Asia ever, The Perfect Pink houses a very rare & exquisite14.23 C diamond. It was sold following a very intense bidding at the famous auction portal Christie's back in the year 2010.
3. The Bulgari Blue - $15.76 Million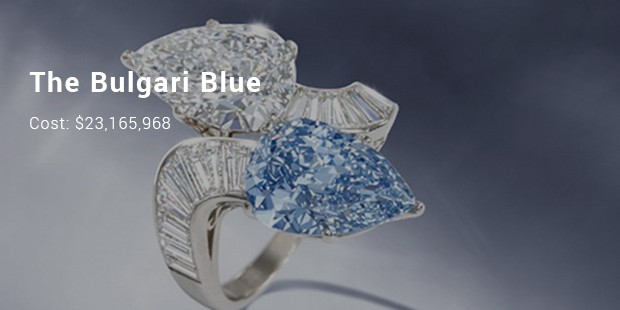 Bulgari never fails to mesmerize with its gorgeous pieces and this jaw-dropping out of the world vivid blue –colored fancy diamond ring has to be in the list here. It's a L-shaped cross-over ring beautified with pear-shaped rare 3.78 c diamond.
4. The Cora Sun-Drop Diamond Ring - $10.9 Million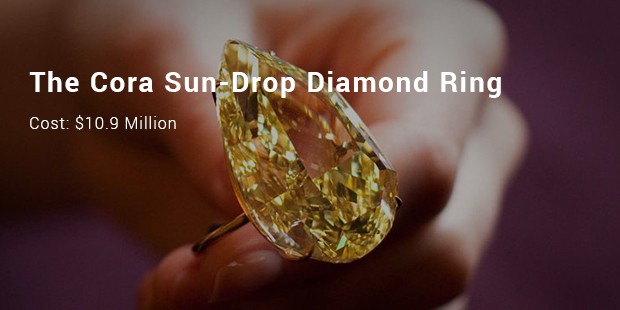 This majestic ring features the largest pear-shaped diamond of the world. Bathed in rich sun-yellow hue, this diamond weights 110.3 carats & was sold at the Sotheby's auction at the world-record price of 10.9 million USD for any yellow diamond.
5. Vivid Pink Diamond Ring - $10.8 Million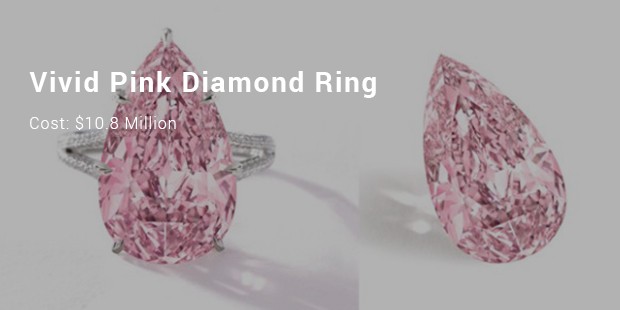 The weight of the stone is 16.08 CT. Apart from the stone in the ring, It has many small diamonds surrounding it in a couple of rows. The price is absolutely justified for a stone of this color as well as quality.
6. Flawless Blue Diamond Ring - $9.69 Million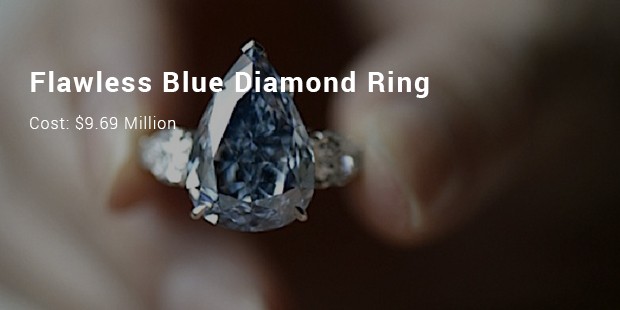 It was discovered in South Africa last year and is a stone of sensational quality and purity. According to some research was done on this stone, it is flawless, and it happens to be the largest cushion shape stone to have ever emerged.
7. Bvlgari Blue diamond Ring - $9.49 Million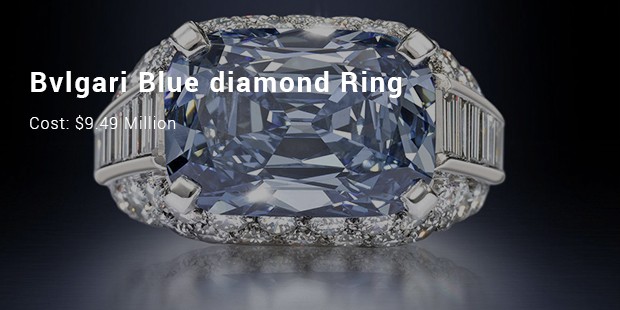 It is a ring that has been designed in the 1970's, and a world record price was achieved for this diamond on October 20th as in the year 1972 it was brought at $ 1 million which is equal to $ 5 million in the present times.
8. The Elizabeth Taylor Diamond - $8,818, 500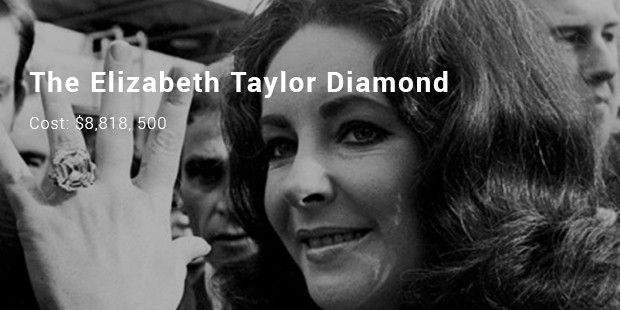 It was known as the Kurupp diamond and is one of the most significant pieces of diamond that has been owned by Taylor. It has a cutlet face, indicating that it was cut before the 1920's where the cutlet phases were outdated.
9. White Diamond Ring - $8,553, 345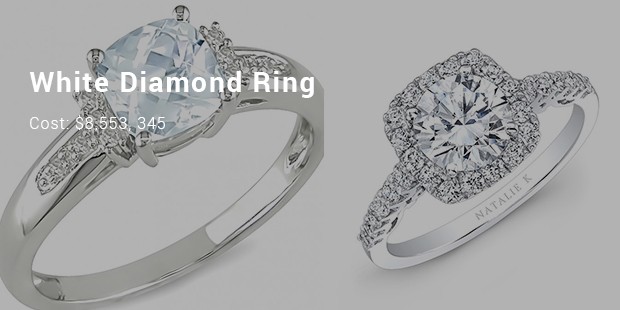 There are true and a replica of the perfect engagement ring.
10. Rare Blue Diamond - $7.98 Million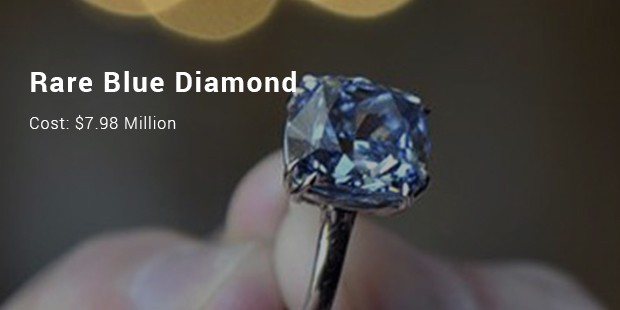 These most expensive diamond rings are magnificent specimens of rare diamond splendor that duly justify the hefty price tag associated with the rings. Designed by some of the most iconic jewelry designers of the world, these rings are a treasured legacy to be preserved as a precious heirloom.
Want to Be Successful?
Learn Secrets from People Who Already Made It
Please enter valid Email