10 Most Expensive Colored Diamonds in the World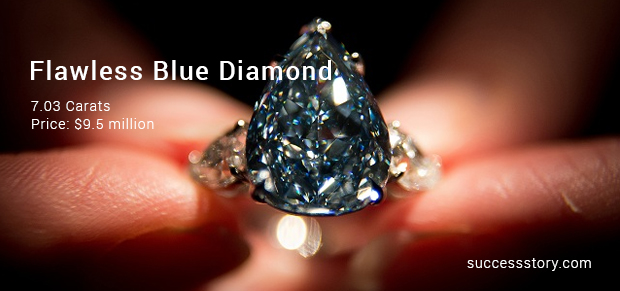 They say that diamonds are a woman's best friends but don't all of us just love diamonds and think that they are beautiful beyond comparison? Well the same is true for even colored diamonds. Among all the precious and beautiful colored diamonds, some are valued more than the others. Let's look at the list of the 10 most expensive colored diamonds in the world:
Flawless Blue Diamond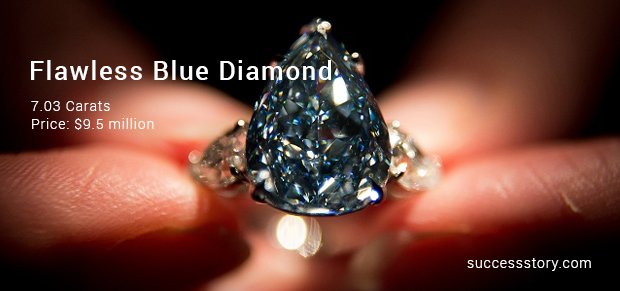 The value of this beautiful flawless blue diamond is $9.5 million. It weighs 7.03 carats and is rectangular in shape. It belongs to an anonymous buyer who bid for it over the phone at the Sotheby's auction in the year 2009.
Sun Drop Diamond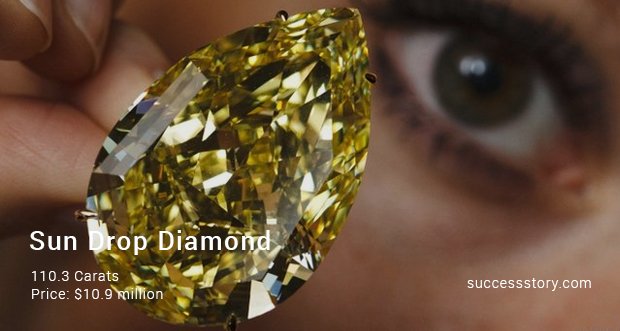 Valued at $10.9 million, this diamond is yellow in color and has a pear shape. It weighs 110.3 carats and was discovered very recently. It too was sold during an auction in Geneva and was found in South Africa.
Heart of Eternity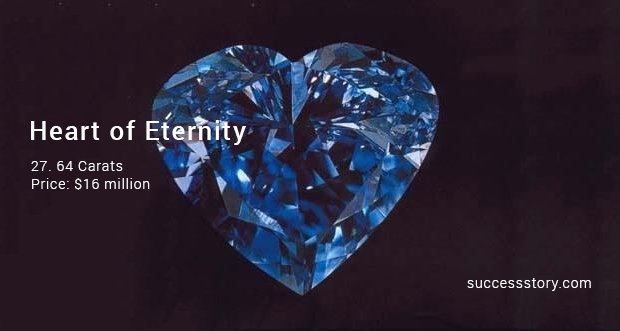 This is a fancy vivid Blue diamond that weighs a total of 27. 64 carats and is privately owned. It is valued at $16 million and was discovered in South Africa. It was unveiled as the Millennium Star in January 2000.
Wittelsbach Graff Diamond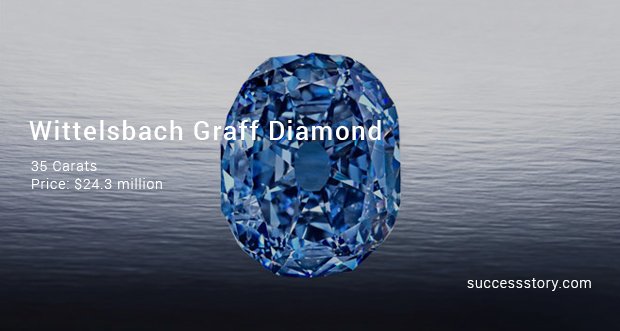 This diamond was discovered in India in the 1600s and is valued at a staggering $24.3 million! It weighs 35 carats and is owned by English jeweler Laurence Graff who removed several flaws and refashioned it.
Steinmetz Pink Diamond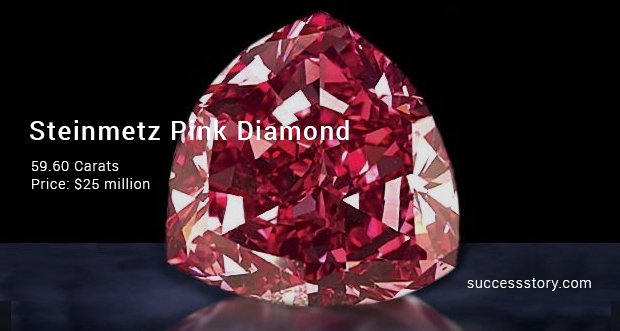 This is another very expensive colored diamond which is the finest pink in color and is valued at $25 million. It was a whopping 59.60 carats and was unveiled in May 2003. It was modeled by actress Jenna Elfman.
Graff Pink Diamond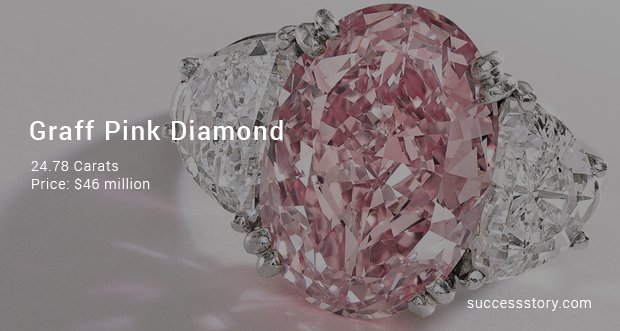 6th on this list is the Graff Pink diamond which belongs to Laurence Graff for $46 million, which is the most spent on a jewel at any auction. This is a 24.78 carat emerald cut diamond which is considered to be one of the most beautiful diamonds in the entire world.
Hope Diamond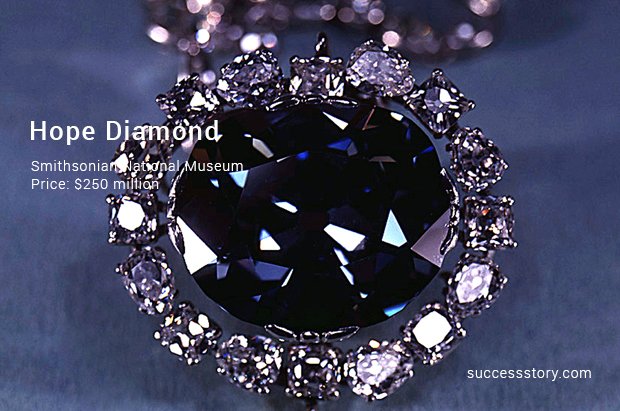 Valued at a staggering $250 million, this is the most romanticized jewel in the entire world! It belongs to Smithsonian National Museum of Natural history and is the second most visited piece in the world after Mona Lisa. This diamond too was discovered in India and has a myth associated with it that it is cursed and whoever owns it, commits suicide.
Ocean Dream Diamond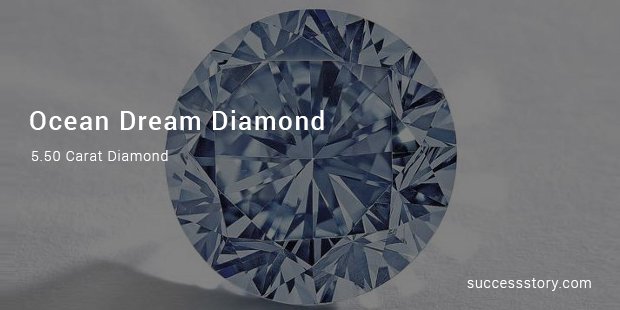 This diamond is one of its kinds and this is the reason why its value is still unknown. It has a very fancy blue green natural color and a look which is a result of radiation for over millions of years. It is a 5.50 carat diamond.
Spirit of de Grisogono Diamond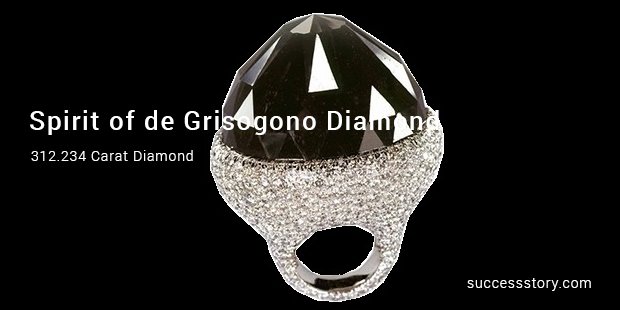 This is another diamond whose value is unknown and weighs 312.234 carats. This is the largest cut diamond in the world and the 5th largest uncut diamond. It is currently surrounded by 702 white diamonds, which look pretty tiny in its mounting presence.
Kohinoor Diamond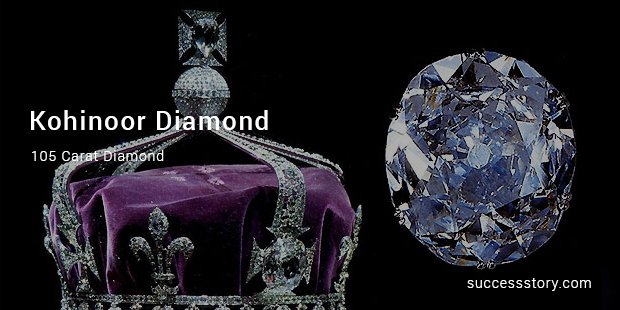 This is a 105 carat diamond which also means 'Mountain of Light'. The value of this diamond is also unknown.
Want to Be Successful?
Learn Secrets from People Who Already Made It
Please enter valid Email