Most Expensive Burgers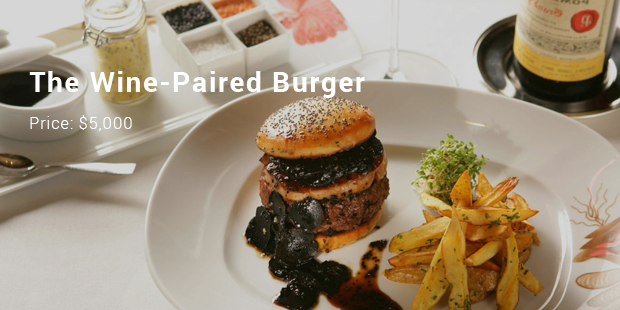 Who says SpongeBob baked the only tastiest burger patties? Well, you have got a good sign here that there are true tasted burger patties with best taste and at the same time with best price range. You would surely have that rounded-big eyes once you see how these burgers costs.
It will not just make your mouth produce that a crave-to-taste buds but also a pocket-alarming price range of the most expensive burgers all around the world. Get amazed with the future of capitalism in the name of burgers. The burger is the most common food by man, but pretty surprised the crowd as it is offered with the high costs.
1. The Artificial Lab-Grown Burger - $330,000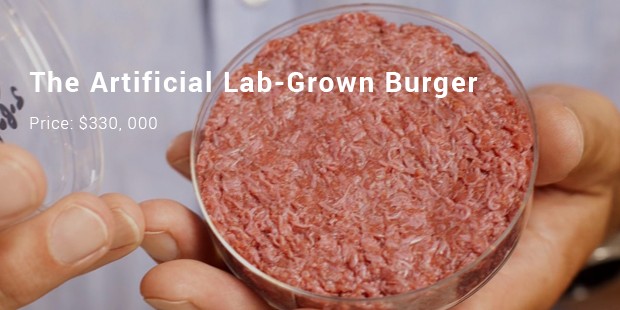 This is not a quite burger that you can eat now. A meat had been grown in a laboratory a few years from now by scientists. It becomes more efficient each year using stem cells to imitate muscle tissue without the cow.
2. The Biggest Burger Worldwide? - $5,000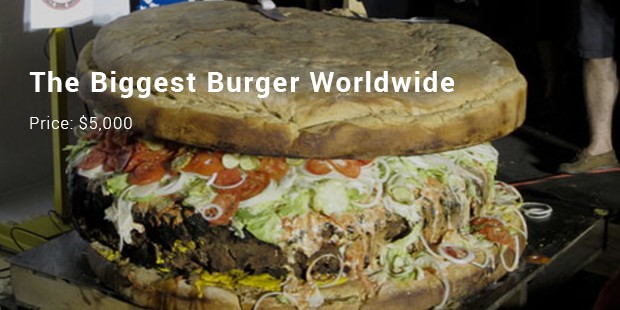 Guinness world book of records has claimed the biggest burger around the world, but this one is the most. Although it has not been on the record, it is still have the biggest size that the recorded one. The burger is commercially available in the world weighing 777 pounds including the meat and its toppings.
3. The wine-paired burger - $5,000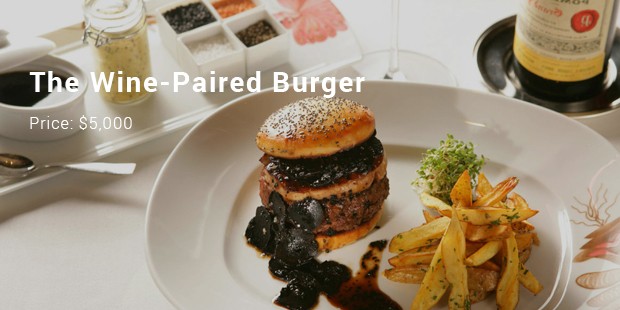 From the name of the burger, it is understood that it is paired with wine. The bottle of wine paired has the price range of 5 grand on the list of wines.
4. The Glamburger - $1, 768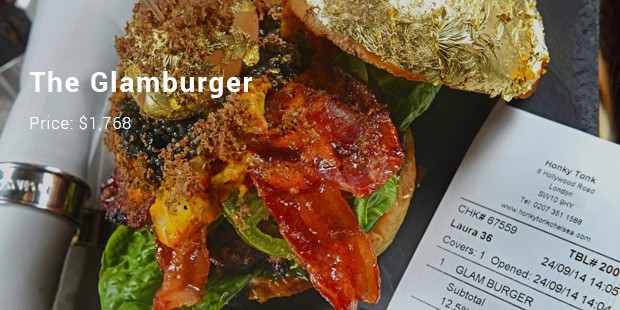 It is the most elaborate burger with Wagyu and Kobe patty garnished with lobster, gold leaf a duck egg, venison, black truffle and caviar.
Surprisingly, these are just a few varieties of most expensive burgers around the world. Once you spend more time on hunting more expensive prices of burgers, you will surely amaze as there are still a few of them. So, sit down, relax and experience the taste of these burgers consider the price, you would surely regret how it tastes, the price speaks!
Want to Be Successful?
Learn Secrets from People Who Already Made It
Please enter valid Email