Most Expensive Wedding Dresses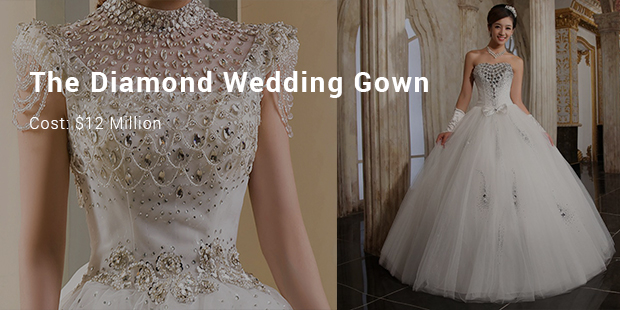 She is special. The only way to make her happy is to make that wedding day be the best moment she has ever had in her lifetime. Most people in history have done amazing things. From planning and buying the most expensive wedding dresses to making sure that the big day is a success, it is certain that love, not money, is the root of happiness in the whole world.
If you don't believe it is love, why would a man, perhaps not so famously known until after spending much really spend a lot on a one-day event? Here is a lists of the most expensive wedding dresses ever manufactured, purchased and actually used.
1. The Diamond Wedding Gown - $12 Million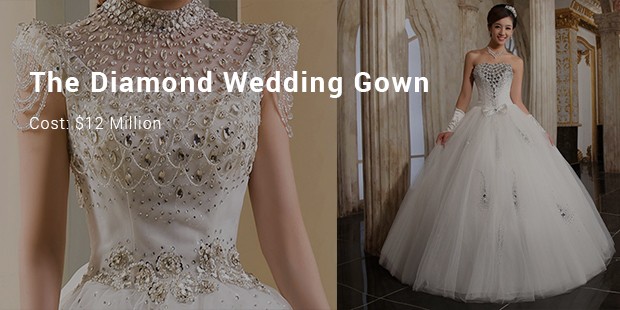 The twelve million dollars wedding gown is a highly praised piece, of course, only because of its special make. Created by Martin Katz and Renee, the wedding dress features 150 carats of diamond, making it the one and only known expensive wedding dress in history today.
2. Yumi Katsura White Gold Dress - $8.5 Million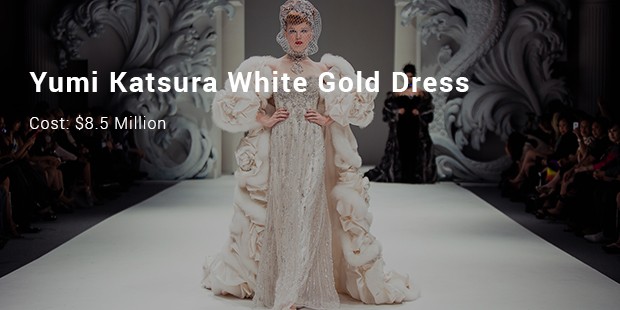 The White Gold Dress is a Japanese wedding dress made by Yumi Catsura. The wedding dress designer of this one is however still hoping to get the first buyer of the dress at the priced cost. It is created using pure white gold, satin and the finest silk.
3. Peacock Wedding Dress - $1.5 Million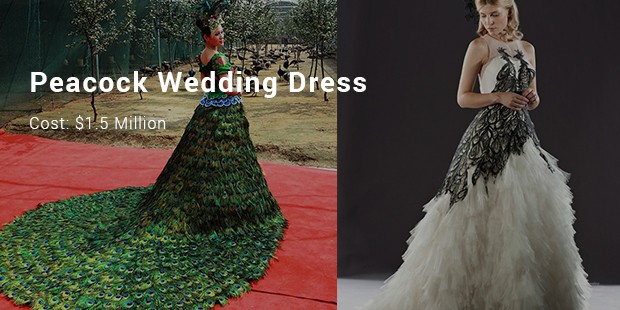 Made of about 2,009 feathers of male peacock, the $1.5 million dollar wedding dress give traditional kind of wedding dressing a completely beautiful and new look. What makes this a better dress for the aisle is the fact that it needed the involvement and effort of eight artists to make it what it really is. To be honest, unlike other dresses, this is one such piece that gets the attention of every person, as it looks completely different in terms of quality, preference and color.
4. Danasha Luxury Gown - $1.5 Million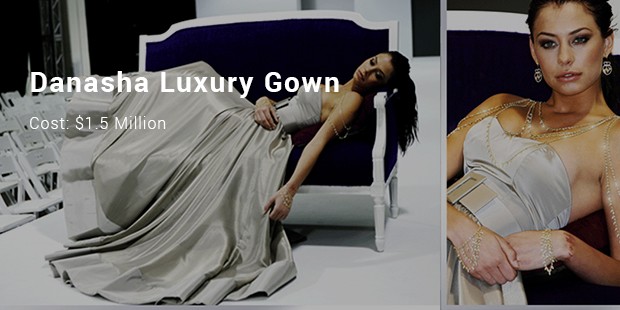 Danasha Luxury Gown never tulle and never frills. The wedding dress features about 18 carats of gold, Belgium diamonds and 75 carats of Antwerp. It is called a modern wedding dress for modern women. Once you fit in this one, the fuss-free wedding dress will bring the natural beauty of you to the open.
5. Kate Middleton's Wedding Dress – $388,088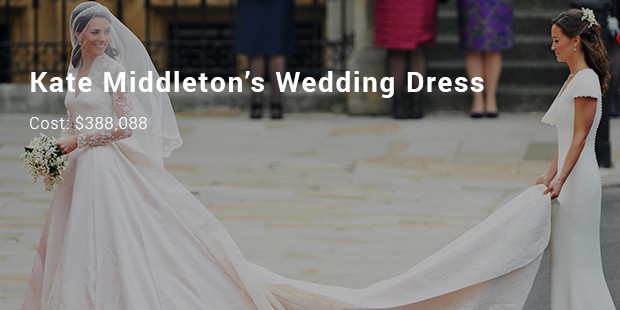 This is among the most expensive dress worn by the princess. The dress and its maker were not formally announced until it was worn by the Duchess of Cambridge. The dress is known for its symbolism, design and western influence. The dress was displayed at Buckingham Palace later summer exhibition.
6. Mauro Adami Wedding Dress – $372,564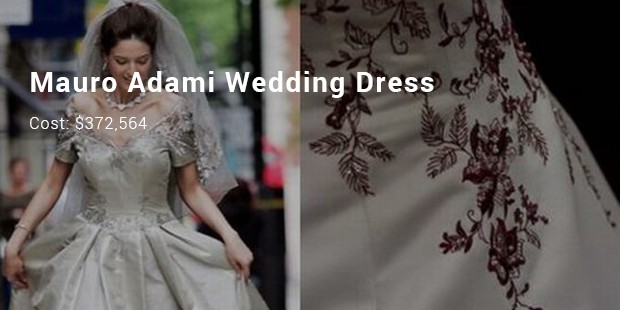 This fine creation comes from Mauro Adam, and boosts platinum elements including its construction. It has high grade silk sewn with platinum thread to give a delicate metallic allure. The handcrafted embroidery uplifts the look of the dress.
7. Platinum Wedding Dress – $250,000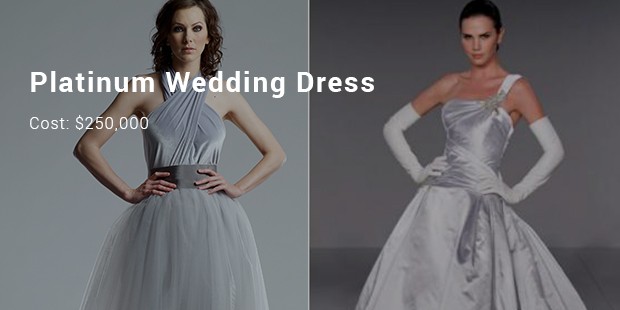 This comes from China, and is literally made from platinum. This dress comes with fiery red theme with an oriented design and majestic luster. There are many wedding gowns crafted from gold and silver, but this craftsmanship takes a new high.
8. 9,999 Carat Gems Wedding Dress – $158,874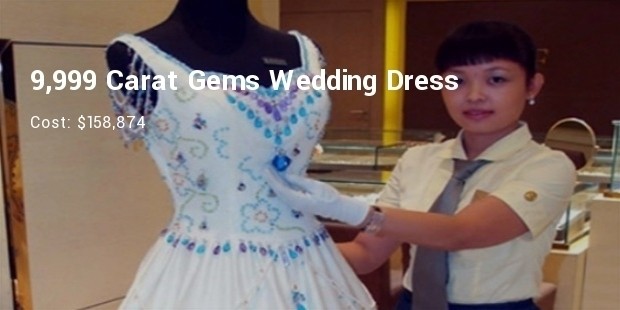 Designed in the year 2007, this expensive dress went on display at the store in Shangrao, Jiangxi, China. The dress comes with high quality material, and values the precious stones uplifting the fabric. This design is crafted with 10,000 carats.
9. Bach Ngoc Xiem Y' Wedding Dress – $117,000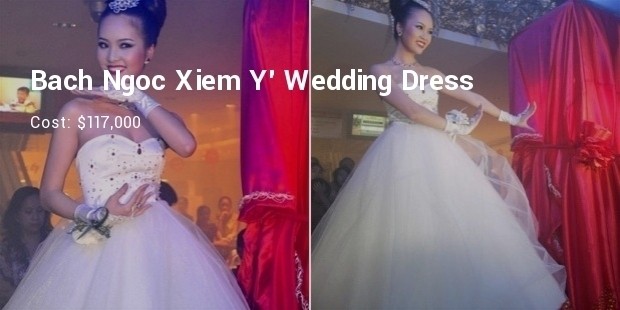 This dress made in Vietnam, is for wealthy women who love style and have power. This impressive dress is made up of top grade sating and silk. Along with this, it is iced with 22 diamonds and 100 rubies that create sparks on its look.
10. Imperial Pearl Syndicate Gown – $100,000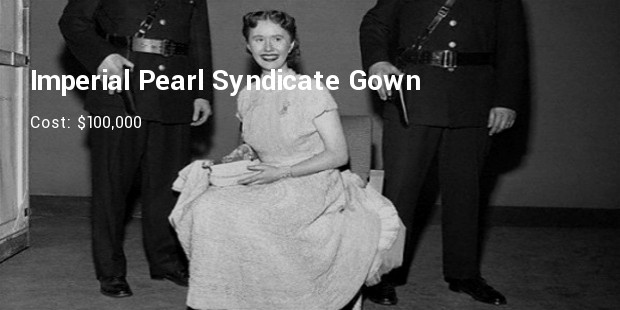 The dress was created in the year 1950, and is not an ordinary dress. It is crafted from 27 pounds of finest silk and sating. It required 8 dressmakers and 2 months to finish. It was auctioned with high price and still remains the best dress of all times..
The precious about a wedding dress is its significance. They an emblem of lifetime union between people who love and cannot live without the other person for the rest of their lives. And the good part is that if you cannot buy dress, you can always hire, which of course, is the most common preference for most people.
Want to Be Successful?
Learn Secrets from People Who Already Made It
Please enter valid Email