9 Most Expensive Adidas Sneakers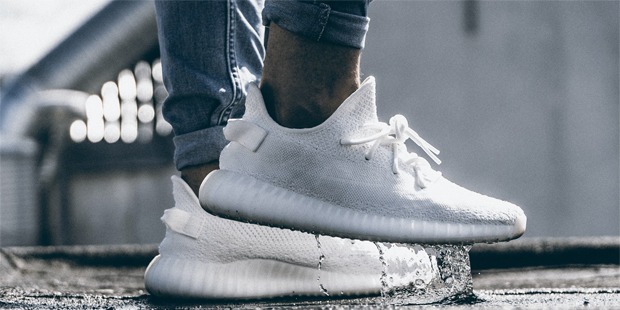 When it comes to sneakers, Adidas has become a household name. The makers of classic Stan Smiths and the revolutionary Ultra Boosts have been pumping out sneakers for over six decades and show no signs of slowing down. But similar to Nike and other sneaker brands, buying a pair of Adidas can be very costly especially when it comes to limited pairs or sneakers that never made it to retail. Here are the nine most expensive Adidas sneakers ever released:
1. Yeezy Boost 350 V2 Synth - $1,500
The introduction of the Yeezy Boost 350 didn't only revitalize the Three Stripes, but also made Kanye West a sneaker icon. Although West was already making a name in Nike, the company's refusal to pay him royalties for the sale of his own shoe eventually led to the decision to join Adidas in 2013. The collaboration couldn't also come at a great time for Adidas as it was struggling to generate revenues for its current celeb collab sneakers.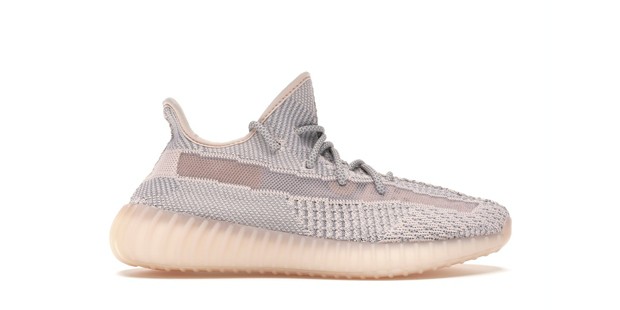 The release of the Yeezy Boost 350 V1 and later the 350 V2 essentially changed the course for the sneaker company with many considering the sneakers one of Adidas' most successful releases of the 21st century. Released in 2019, the Yeezy 350 V2 Synth features a cream and light grey colorway and was only sold in select retailers in Asia, the Middle East, and Africa. Collectors can purchase the shoe at online resale marketplace StockX for around $1,500.
2. Futurecraft 4D White Ash Green - $1,750
Made in partnership with digital manufacturing company Carbon, the Futurcraft 4D was introduced to retail stores in very limited pairs back in 2017. The shoe is developed through a process called digital light synthesis which combines light and oxygen resulting in a shoe that can bring great comfort as well as a lot of bounce to its wearers. Technology can be attributed to the price of these expensive sneakers but the resale market has even made the Futurecraft 4D (white ash green colorway) even more expensive than it already is.
3. Yeezy Boost 750 OG Light Brown - $1,900
Despite Yeezys getting regular drops in retail stores, they are by no means cheap shoes. Most Yeezy sneakers are sold for $200 but a few have been sold for over $300 retail price, including the Yeezy Boost 750 OG. The shoe was originally released in 2016 and was sold for $350.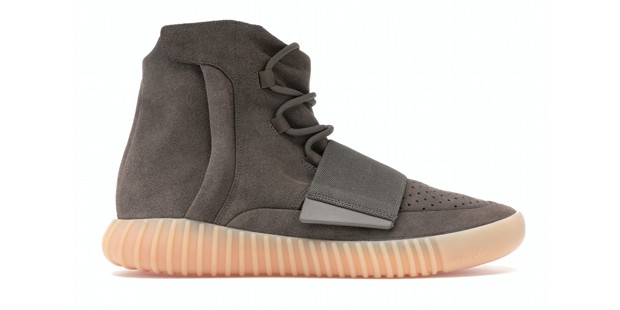 The Yeezy Boost 750 OG Light Brown was regularly released throughout 2016 but only a handful of pairs actually hit store shelves, causing prices to skyrocket in the resale market. This shoe is currently selling at $1,900, making it the most expensive Yeezys to date.
4. Ultra Boost 1.0 Miami Hurricanes - $2,100
Before the Yeezy, there was the Ultra Boost. The running/training shoes was officially released in early 2015 and it immediately became a hit not just for athletes but also for shoe collectors. The shoe features Adidas' innovative BOOST technology where a material called TPU is attached to the shoe's sole resulting in unparalleled comfort. Up to this day, thousands still consider the Ultra Boost the most comfortable shoe they have ever worn.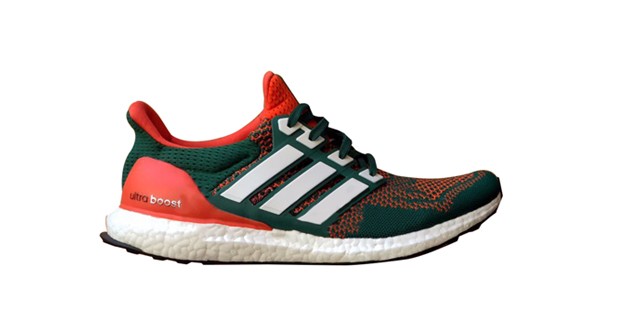 Since the Ultra Boost is essentially a running shoe, it makes sense for Adidas to collaborate with universities to produce customized sneakers not just for athletes but also for students, teachers, and even alumni. In 2016, Adidas exclusively released the Ultra Boost 1.0 Miami Hurricanes for athletes enrolled at the University of Miami. Although there was a general release for the Ultra Boost 4.0 Miami Hurricanes two years later, the 1.0 version is a classic sneaker that has only seen its value increase over time with resale prices currently set at $2,100.
5. NMD R1 Overkill "Firestarter" - $4,300
Short for "Nomad", the Adidas NMD references designs from classic Adidas sneakers such as the Micro Pacer, Rising Star, and Boston Super. The shoe also comprises of a BOOST sole. Since the first NMDs were released in late 2015, the shoe has amassed a massive following and has even surpassed the Ultra Boosts in sales at one point.
Berlin sneaker shop Overkill unveiled the Adidas R1 Overkill "Firestarter" in 2016 which features a black and white Primeknit upper, black midsole, and an orange outsole and heel tab. Only 300 pairs released by the sneaker shop, so as expected prices eventually jumped in the resale market. Jump it truly has, with collectors needing to cough up $4,300 just to purchase these limited edition sneakers.
6. Ultra Boost Uncaged "Parley for the Oceans" - $5,000
Adidas partnered with environmental organization Parley for the Oceans to release an Ultra Boost made of recycled plastic bottles. This Adidas Ultra Boost Uncaged sneaker features a teal-colored wave-like design for the upper and Parley branding at the heel counter. Sneakers made from recycled materials are normally expensive, but the $5,000 price tag on this one makes the Parley for the Oceans Ultra Boost the most expensive running shoes ever released.
7. NMD OG Friends and Family - $5,100
To commemorate the release of the NMD in December 2015, a special edition NMD was given to select people a.k.a. "friends and family" close to the Adidas brand. The NMD OG Friends and Family features a black and grey Primeknit upper as well as red and blue-colored blocks in the midsole. The black and grey upper replaces the all-black upper which is used in the general release NMD OG.
8. Human Race NMD x Pharrell Friends and Family Burgundy - $8,200
Aside from Kanye West, no other celebrity has proved to be a success for the Three Stripes than Pharell Williams and his line of NMD sneakers. After the first pairs of NMDs were officially released in 2015, it wasn't long before Adidas announced a long-term partnership with the Grammy-winning producer. The partnership has so far produced the Pharell Stan Smith and Superstar packs as well as the highly-popular Human Race (Hu) NMD collection.
Among Pharell's most expensive Hu NMDs include 2017's NMD Pharell Friends and Family Burgundy which is currently valued at around $8,200. Much like the previous NMD, this sneaker was never sold in retail and was only made available for clients and people close to Adidas and Pharell.
9. Human Race NMD Pharrell x Chanel - $26,000
At this point, the Pharell NMDs have become Adidas' equivalent of the Nike Air Jordans when it comes to limited edition releases and thousand-dollar price tags. Released in 2017, the Pharell NMD Chanel was only made available in Chanel's pop-up store in Paris and is currently reselling at $26,000. The massive amount makes the Pharell NMD Chanel the most expensive Adidas sneaker to date.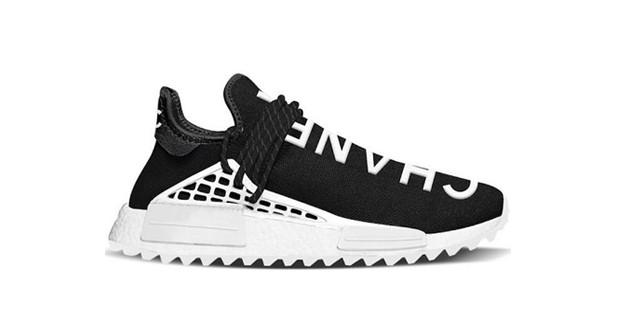 This sneaker features a black upper and white midsole, and also comes with Chanel branding printed on the shoe's upper. The shoe may feature a simplistic design and lacks the striking colors of other NMDs on the list, but the Chanel text alone makes the shoe a luxury item that matches perfectly with Chanel's similarly priced items. For sneakerheads and fashion aficionados, this shoe is a must-have no matter the price.
Adidas definitely knows how to make visually stunning yet highly advanced footwear. But it seems that quality comes with a price, and the prices for some of the sneakers on this list are just too high for a majority of collectors and sneakerheads.
Want to Be Successful?
Learn Secrets from People Who Already Made It
Please enter valid Email