Best Selling Expensive Watches by Breitling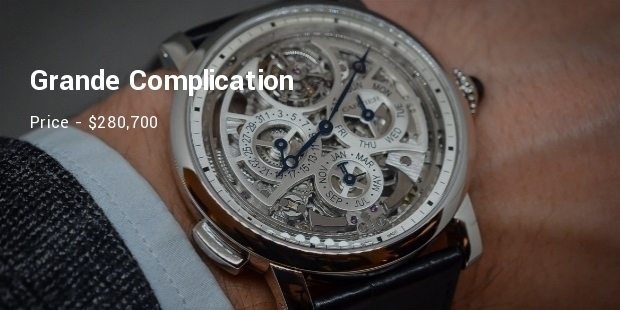 For a person with sober personality, a wrist watch is almost a must. There are many models and brands in the world of wristwatch but when it comes to a known brand who can afford to forget the brand like Breitling?
There are many models from this well-known brand. Here is the list of a few expensive models from this brand.
1. Grande Complication : Price - $280,700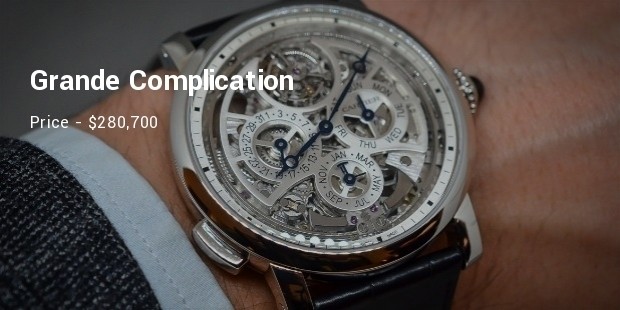 In the world of Breitling wrist watches, it is known as the most expensive watch with its whooping price. Because of the enormous price only it is named as Grande. Minute striker and calendar are a part of this watch with moon phase and beauty to the watch are offered by the yellow gold of 18 carats.
2. Bentley Flying J28362 : Price - $255,500
This watch is known as the second most costly watch from Breitling. The watch is indeed splendid with perfect craftsmanship, and only 50 pieces of this model are produced. It is 100% guaranteed and pride product of the brand.
3. Model R4436563/E516 : Price - $232,500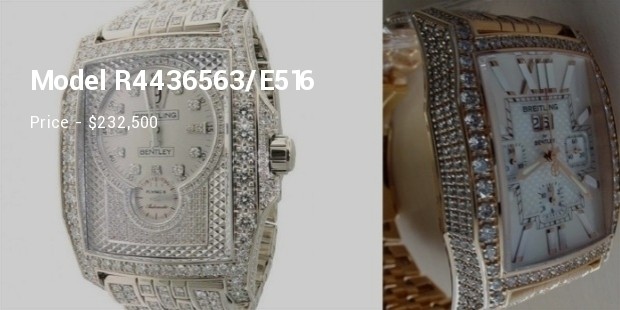 It is on the third rank in costliest watches from the company. The important difference of this watch from other watches of the company is it has rectangular face while other watches are with round face.
4. Bentley Mulliner Tourbillon : Price - $175,500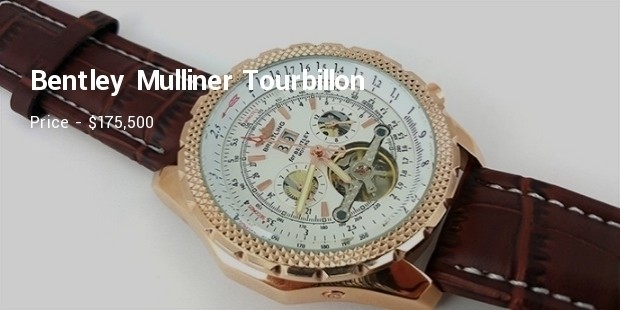 This model has pointer-type date display and 30-second chronograph system that makes it a different piece from many other models of the brand. This piece of metal craftsmanship is much admired by style lovers. The best part of this watch is customization available by the brand.
5. Bentley Motors Complication Collection Model L18841Ta-B788-761P : Price - $174,280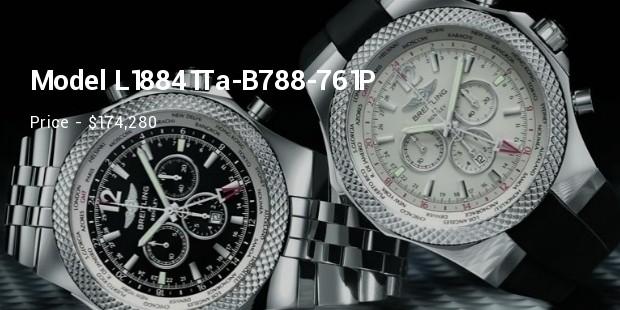 This beautiful watch is on the 5th number with its grand price. With clear sapphire and made of platinum, this model looks elegant with its round face. Of course, it has all typical Breitling watch features.
6. Bentley Collection Model Number R4436563/A657 : Price - $173,500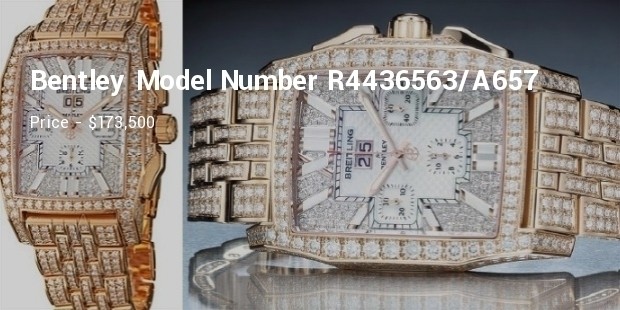 The Model A657 is a beautiful watch with a stunning 18k gold face. A square face watch offers a beautiful look to the watch that adds grand value to the wearer's personality.
7. Model L2936312-6627-739P : Price - $82,520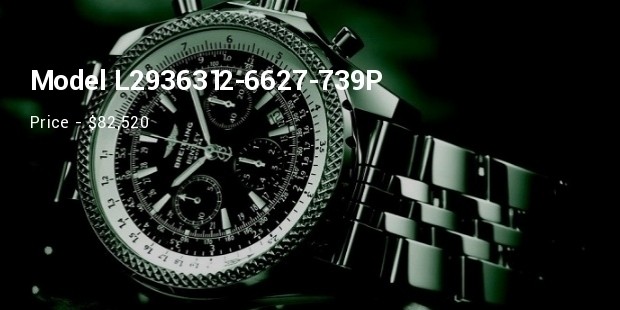 It is a model for those who love to wear a watch with a leather belt. With its grand price, it offers a great wearing experience for the wearers such as corporate professionals and car racers.
8. Mark VI Complications 29 : Price - $65,200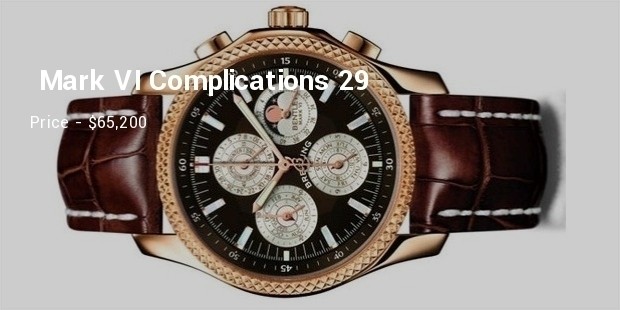 A beautiful watch with a leather belt that can offer perfect grip on the wrist. It is available with excellent pricing and have a number of functions such as chronograph, a calendar that can show date, day and month.
9. Breitling Chronomat 41 : Price - $34,950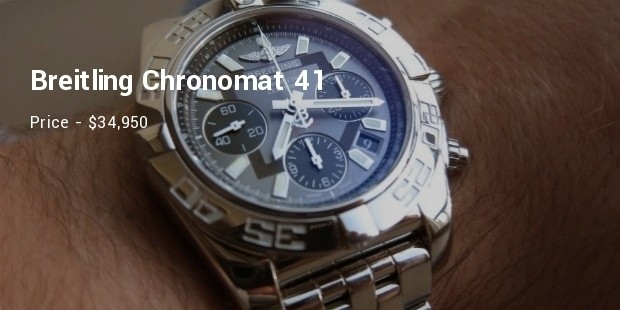 An elegant watch that can offer a great look to the wearer. 18 carat gold is covering with water resistance till 300 meters are some of the important specifications of this watch. This watch is known for its accurate function underwater also.
10. Bentley Flying B No.3 : Price - $32,300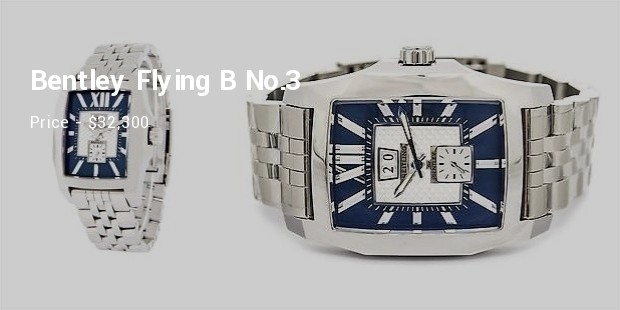 With Screw locked crown and 18k real gold features, this model is available with water resistance till 100 meters.
These all different models have different features that offer superb value to the accessories and particularly watch wearing experience of the buyer.
Want to Be Successful?
Learn Secrets from People Who Already Made It
Please enter valid Email