Most Expensive Pillows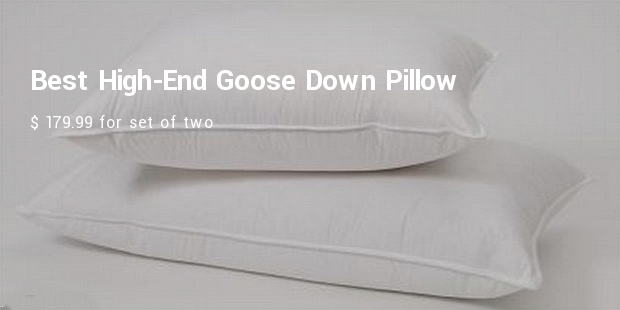 It is true that a pillow is pretty much a personal choice but when it comes to relaxing after a whole day out at work and getting finally to chill out in bed or sleep a comprehensively peaceful sleep a pillow and mattress are the most important apart from the aura of your bed - room. Below you will find a few quick reviews on some of the best bed pillows :
1. Best Value Hypoallergenic Goose Down/Goose Feather Pillow : $110 each.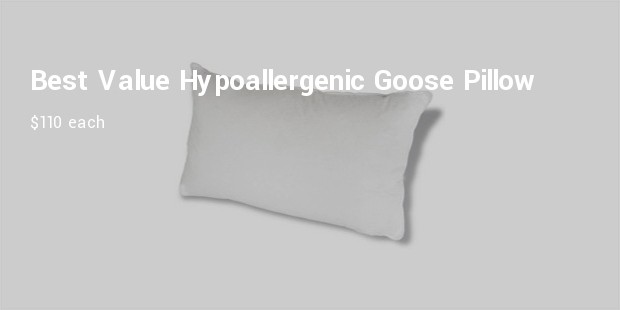 It is best suited to those of you that need a softer surface beneath your head. It's made from 50% white goose feather and 50% white goose down. The cover is 100% cotton and the feathers and down within have been cleaned using a Centro Clean system which is why it's hypoallergenic.
2. Best Memory Foam Side Sleeper Pillow - $80 each.

It's the perfect answer for those of you who get hot during sleep at night. It has something called PCM or Phase Change Material. This means it's full of tiny beads that cleverly react to your body temperature. If you're too warm, the beads absorb heat so you feel cool, and if you're too cold it releases heat so you feel warmer.
3. Best High-End Goose Down Pillow - $ 179.99 for set of two

Royal Hotel has created one of the most luxurious pillows you can buy, and it's full to brimming with hand plucked white goose down. All of the down used is free of bacteria and to finish the whole thing off we have a cover made from 100% soft Egyptian cotton complete with double piping made out of silk.
4. Best Allergen and Bed Bug Proof Pillow Cover - $20 each

This one is for people who suffer from allergies in mind, and also this model is perfect for children. This pillow cover is engineered in Germany under the strictest of regulations and has been medically proven to protect from mites. It will stop those bed bugs from biting and dust mites will be a thing taken care of as well . In fact, if you're someone who dreads all those allergic - sneezing, blocked noses and runny eyes overnight, so we know that this cover is definitely worth the buy . The lowest price will come as a surprise as well.
5. Best Value Memory Foam Neck Pillow - $45 each

6.Best Hypoallergenic Down Alternative Pillow - $41.99 each

7.Best Duck Down / Duck Feather Pillow - $ 79.95 each

8. Best Value Down Alternative Pillow - $26.99 each

9.Best Firm Memory Foam Pillow - $ 119.99 each

10.Best Value Body Pillow - $58.68 each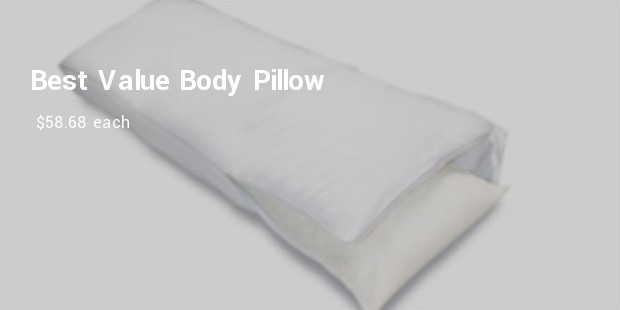 For the pillow to be cozy it may be that despite being expensive one has to choose the best for various reasons and options available . And of course you have to invest for your overall comfort. In fact, it could be possible that you've just bought a new mattress and you still get those pains in the upper back, neck and shoulders . This might have nothing to do with your mattress, and definitely it could have everything to do with your choice of pillow.
Want to Be Successful?
Learn Secrets from People Who Already Made It
Please enter valid Email