Hublot SuccessStory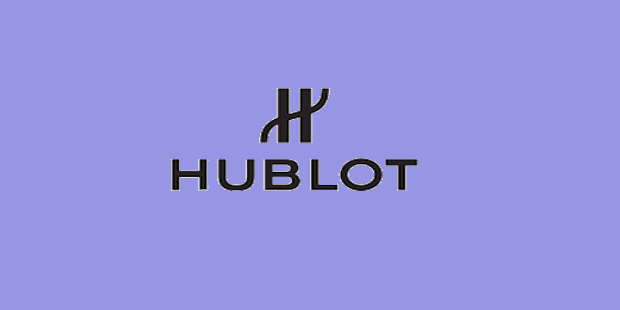 Profile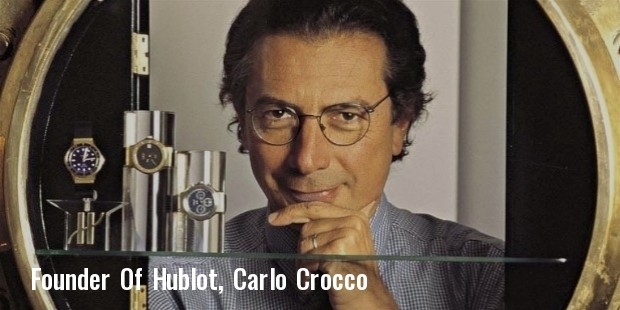 Hublot, a Swiss luxury watchmaker belongs to the apparel and textile industry. An Italian called Carlo Crocco founded the company in 1980. Carlo was the scion of the Italian Binda group dynasty and he separated out in 1976 to create a new watch company. He moved to Switzerland, where he set up MDM Genève. Then he designed and distributed a stylish watch, which he named Hublot after the French word for Porthole. This watch sported the first natural rubber strap in the history of watchmaking. This rubber strap was a result of 3 years of intense research and development.
Operations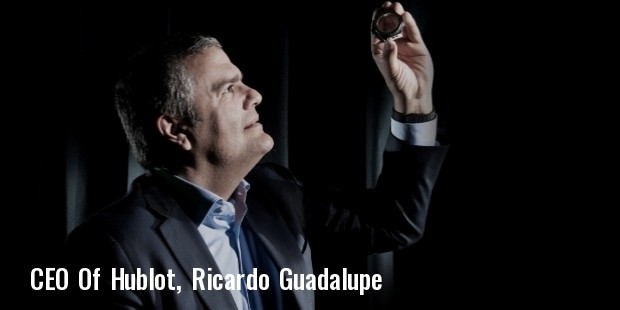 Hublot majorly operates in the consumer discretionary sector in the apparel and textile industry. Its sub-industry is apparel, footwear and accessory design. The company designs and manufactures watches apart from offering a television channel to produce and broadcast news. Hublot markets its products in stores, boutiques, at dealers and retailers worldwide.
Trajectory
Carlo Crocco, the scion of the Italian Binda group dynasty, which was well known for their Breil watches, separated from the family business in 1976 to create an independent watch company. After moving to Switzerland, he formed the MDM Geneveunder which he designed and distributed the Hublot, which was named after a French word 'porthole'. A unique feature of this watch was its rubber strap that was created after 3 years of dedicated research. Although, this watch did not clock any sales on debut in 1980 at the Basel Watch Fair, it went on to become a commercial success by selling goods worth $2mn in value terms in its first year alone. Since, Carlo Crocco was preoccupied with his own design work and the activities of the Hand-in-hand foundation, he entrusted his business in 2003 to Jean-Claude Biver, who was then president of Swatch group's Omega division and made him the CEO, minority stakeholder and board member of the company. After the arrival of Biver, the Big Bang chronograph, a product from the Hublot stable, was internationally awarded the "2005 Design Prize" in the 'Geneva watchmaking grand prix', the "Sports watch prize" at the 'Watch of the Year' ceremony in Japan and the Middle Easter Prize for the 'Best oversized watch' at the Editor's "Watch of the year" in Bahrain. To top that, the arrival of Biver in 2004, the increased sales of the company's products to 24mn Swiss francs in value terms and increased to 100-mnSwiss franc mark by the end of 2006.
Unique features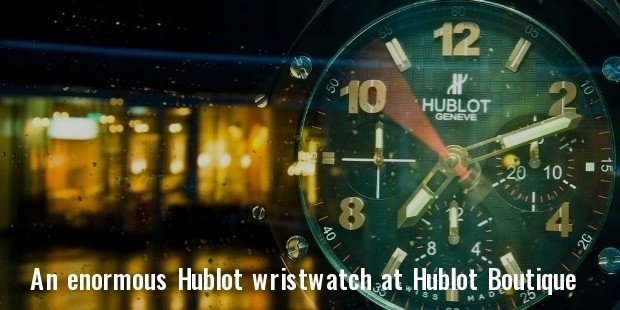 A unique feature of this company is its newly developed masterpiece MP-02, which indicates the time at the speed of your desire. A spectacular feature of this product from the Hublot stable is its ability to speed up time by 4 hours or to slow it down by 4 hours. The basic concept with which this product is manufactured is that one can enjoy certain moments longer or make other moments pass by faster. Although, conceptually, it may be a unique idea, technically it is an intriguing masterpiece.
Social work
Like other luxury brands, Hublot too has jumped onto the corporate social responsibility bandwagon, through its exclusive product, the Hublot King Power Miami chronograph whose sales will not only benefit a charity to support families who are at risk but also support the education efforts in South Florida.
Review
HublotCompany, currently operating as a wholly owned subsidiary of France's LVMH, has obtained this distinction due to the excellent sales and exquisite designs of its watches. Through top of the line event sponsorships, the company has made its products known to its customers. Most of its customers are either well-known sports people or celebrities or for that matter aristocrats.
Full Name :

Hublot
Founded :
Founder :

Carlo Crocco
CEO :

Ricardo Guadalupe
Industry :
Sector :
Country :

Swaziland
Website :
Want to Be Successful?
Learn Secrets from People Who Already Made It
Please enter valid Email