10 Most Influential Women of 2021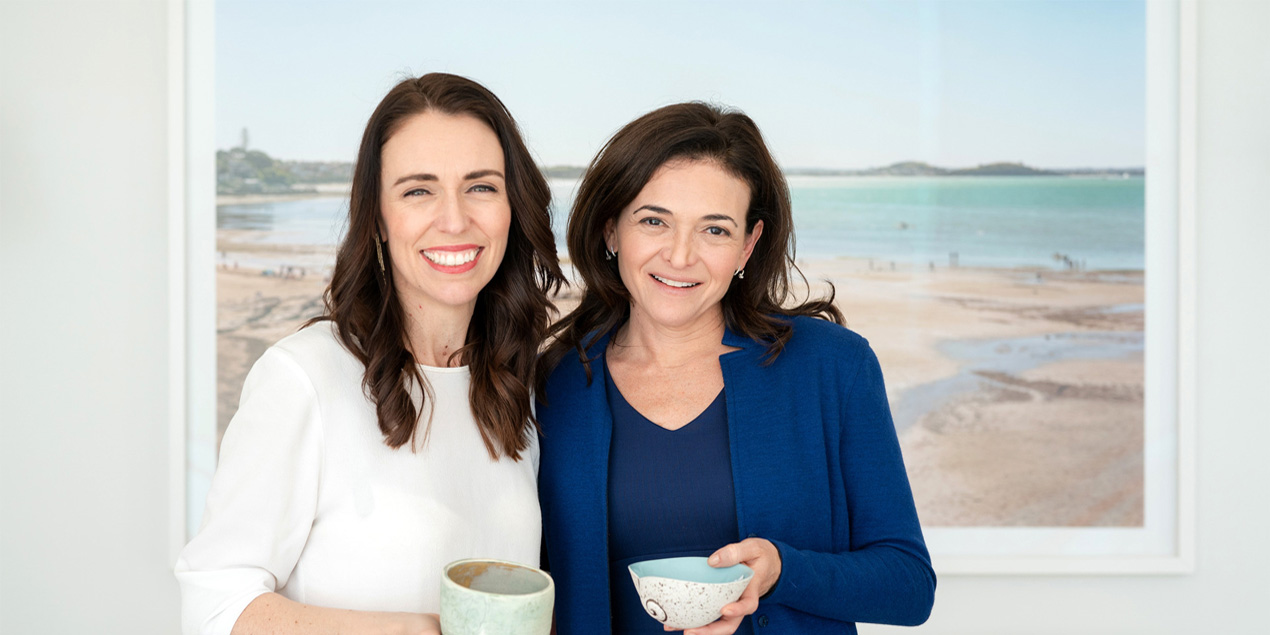 March is widely considered as International Women's Month. This writeup celebrates the women in power who have significantly impacted their respective industries in the past year and will continue to do so in the year ahead as the world continues to battle a pandemic as well as social divide, political unrest, and business uncertainties. So, here are the 10 most influential women of 2021:
1. Jacinda Ardern - New Zealand Prime Minister
In 2017, Jacinda Ardern became the world's youngest head of state at the age of 37. Having entered politics during her late 20s, Ardern rose to power at a fast pace having been elected as an MP in 2008 and later a representative to the Mount Albert electorate in 2017. Shortly after, she became the deputy leader of the Labour Party and was appointed as New Zealand's Prime Minister after her party won the majority of the seats in the 2017 general elections. She then won her reelection bid in 2020 proving that her first term wasn't a fluke and she had gained overwhelming support from her constituents in less than three years in office.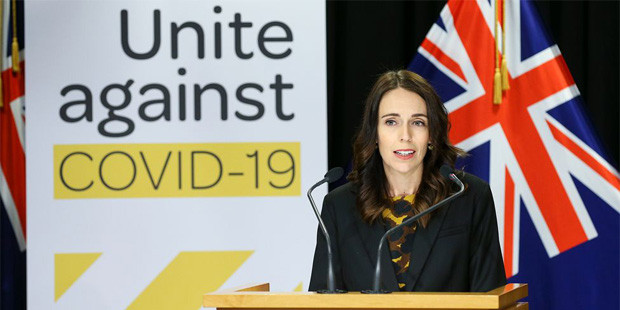 Ardern's effective leadership revolves around four traits: empathy, authenticity, tolerance, and kindness; four traits that have not just been cited by her colleagues but also her critics who have grown to respect the young leader over time. As world leaders, including top women leaders, were placed in the spotlight for the wrong reasons during the COVID pandemic, Ardern was one of the few who gained international recognition for limiting the spread of the virus in her country, imposing strict border controls and launching mass contact tracing activities as early as March 2020. New Zealand currently has 2,400 infections and 26 deaths, one of the lowest infection/death rates in the world.
2. Naomi Osaka - Four-time Grand Slam Champion
With the recent police brutality causing widespread protests in the United States, numerous athletes have used their respective sports to not just raise awareness but also support victims who have been affected by the countless shootings. One of these athletes is tennis superstar Naomi Osaka who had also experienced firsthand racial abuse in her home country of Japan. She is an African American born to a Black American father and a Japanese mother.
Although she has become one of tennis' most accomplished names (four-time Grand Slam champion and recently becoming the highest-paid female athlete in history), Osaka has never shied away from speaking about issues on racial and gender inequality. During the 2020 US Open, she honored seven victims of the police shootings by wearing different face masks with the victims' names embossed on each mask.
3. Melinda Gates - Bill & Melinda Gates Foundation Co-Founder and Co-Chairman
Already one of the most influential women today, Melinda Gates was ranked 5th in Forbes' 2020 most powerful women list and was also recognized by the same publication as an individual "who has maintained her position as the most influential woman in philanthropy." Melinda and husband Bill launched the foundation in 2000 which is considered to be the world's largest private charitable foundation with over $40 billion in trust funding.
Aside from pledging $250 million in COVID-19 research, the foundation also partnered with Swiss healthcare company Novartis to develop an in-vivo gene therapy treatment for a hereditary blood disease called sickle cell disease (SCD).
4. Joey Wat - Yum China CEO
Joey Wat is one of the more recent rags-to-riches stories that will surely inspire the next generation of women entrepreneurs. Growing up in the Fujian province of China, Wat endured poverty throughout most of her childhood and even worked in a plastic flower factory as a young child. Wat soon rose from her struggles, finishing her education and becoming a managing director for health and beauty giant A.S. Watson Group.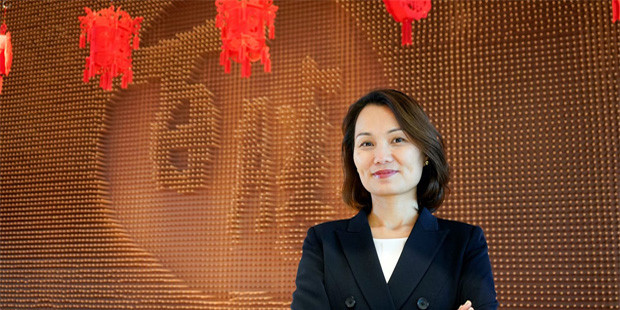 After building a successful career in Hong Kong, she returned to China and was appointed as CEO of the country's largest food conglomerate, Yum China Holdings. Yum China (also called Yum!) holds the franchise to popular foreign restaurants such as KFC, Pizza Hut, and Taco Bell, as well as local brands East Dawning, Little Sheep, Huang Ji Huang, and COFFii & JOY. After Wat took over as CEO in 2018, she invested heavily in technology and forged partnerships with mobile payment companies. The plan would immediately benefit Yum China as digital payments grew to 97 percent and the number of users using the Yum! apps soared to 285 million.
5. Ozlem Tureci - BioNTech Chief Medical Officer
As the world slowly heals from a devastating pandemic, two companies have been credited for launching the very first COVID vaccine which has not just limited the virus from spreading further but also prevented the deaths of potentially thousands more people around the globe. BioNTech, in partnership with Pfizer, successfully developed a vaccine in late 2020 which was immediately approved by the US and UK FDAs for massive rollout. Ozlem Tureci is the chief medical officer of Germany-based BioNTech who oversaw the development of the historic vaccine which still has the highest efficacy rate (95%) among all COVID vaccines.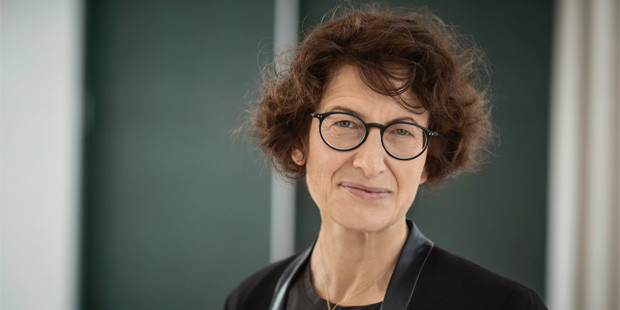 Tureci founded BioNTech together with her husband Ugur Sahin in 2008 after selling their previous biotechnology company Ganymed for $1.4 billion. Both Tureci and Sahin are praised for their quick and decisive actions with regard to developing a vaccine, shifting all of the company's resources on containing COVID two months before the World Health Organization (WHO) had even declared a global pandemic.
6. Tsai Ing-Wen - Taiwan President
Tsai Ing-Wen has been inspiring women in the field of governance for over two decades. Since holding her first government position in 2000, she has risen through the ranks and now holds Taiwan's highest government position. She was elected as the country's president in 2016 and was re-elected to a second term in 2020 after winning more than 57 percent of the popular vote. Tsai is also the first unmarried Taiwanese president and the first Asian woman head of state to be unrelated to a former male political figure. After obtaining a PhD in trade law from the London School of Economics, Tsai commenced a political career at a young age and never looked back.
Tsai is now the leader of one of Asia's most powerful nations, a respected intellect and negotiator whose many achievements include legalizing same-sex marriage, constantly advocating for Taiwan's independence, and eliminating the spread of COVID-19 in the country. Taiwan has the lowest infection rate in East Asia with only 900 infections and 10 deaths.
7. Susan Wojcicki - YouTube CEO
YouTube is no longer simply a video streaming platform. It has grown to become a social media platform where users can connect with each other through their favorite videos. Unfortunately, as seen with other social media apps users are prone to spread misinformation through the commenting and sharing of biased, questionable, and inaccurate videos. YouTube has been made aware of these issues and has made great strides in curbing misinformation in the past few years. Recently, the company removed more than 800,000 videos relating to dangerous or misleading information about the Coronavirus.
The woman at the helm of YouTube's massive security campaign is its CEO Susan Wojcicki. She had been with the company since the very beginning, becoming one of Google's very first employees and was the person that led Google's $1.65 billion acquisition of YouTube in 2006. After the acquisition, Wojcicki was named chief executive officer and has held the position ever since. As YouTube's top executive, Wojcicki has been always determined to make YouTube a positive and safe environment for all of its users, including making drastic changes to its hateful content policies in 2019. This led to the removal of 100,000 videos, 17,000 channels, and 500 million comments by the end of the same year.
8. Radhika Jones - Vanity Fair Editor-in-Chief
In 2020, U.S. fashion magazine Vanity Fair broke a record-high for new monthly subscriptions twice and ended the year with the largest audience of any publisher in the country. One reason why the long-running magazine has even managed to find greater success particularly in the previous year is because of its editor-in-chief Radhika Jones who easily belongs to the list of influential women in the realm of fashion.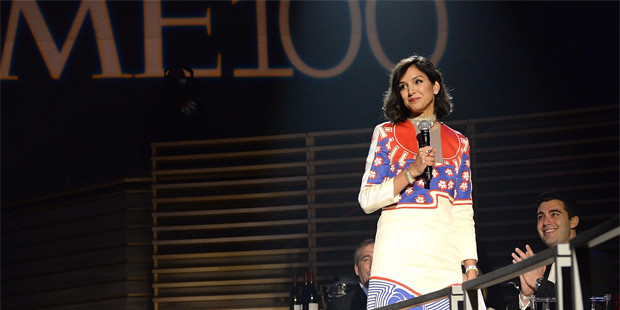 Amidst the political turmoil the U.S. experienced in 2020 aside from the country struggling to initially contain the Coronavirus pandemic, Jones used Vanity Fair as a platform to raise awareness among its readers. One example was a portrait of Breonna Taylor which was the cover of the magazine's September 2020 issue. Taylor was a Black medical worker who was fatally shot by police officers at her home in Louisville, Kentucky last March. By the time Taylor was chosen as Vanity Fair's main feature, the magazine had already seen a 43% increase of people of color gracing the magazine's cover since 2017, the same time Jones was appointed as editor-in-chief. Despite Jones making a big gamble on highlighting social and political issues in a fashion magazine, the majority of readers still responded positively which has resulted in the Vanity Fair having one of its most successful years in recent memory.
9. Whitney Wolfe Herd - Bumble Co-Founder and CEO
It's hard to imagine one person being responsible for two of the biggest dating apps in the world. In 2012, Whitney Wolfe Herd helped launch Tinder and was even the person responsible for naming the company and designing its iconic flame logo. In 2014, she launched Bumble together with Andrey Andreev which is a dating app that is geared towards women making the first move.
Ever since being launched, Bumble has grown exponentially and now only trails Tinder in terms of market capitalization and user base ($165 million in revenues for 2020 and a monthly active user base of 42 million romantics). Bumble's meteoric rise also earned Herd a spot in Time Magazine's 2008 Time 100 List. Herd recently became the youngest self-made female billionaire after her company's successful IPO. Not even the most successful women entrepreneurs can accomplish what Herd has accomplished in a span of 10 years.
10. Sheryl Sandberg - Facebook COO
Although Facebook is mostly associated with its founder and CEO Mark Zuckerberg, the company wouldn't be there it is today without the leadership of its Chief Operating Officer Sheryl Sandberg. Previously heading Google's advertising and publishing departments, Sandberg was brought in by Zuckerberg in 2007 to oversee the company's daily operations and develop strategies for Facebook to become a profitable company. Sandberg used her expertise in advertising and turned it into Facebook's primary money maker. In less than three years since Sandberg's appointment, the social media giant would generate its first profitable year in 2009, kickstarting a trend that would continue 11 years later as Facebook recorded its highest-ever net income in 2020 ($29 billion).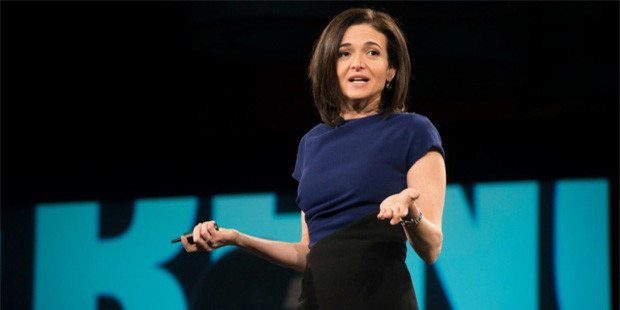 Aside from turning Facebook into one of the world's most valuable companies, Sandberg has also campaigned against unconscious basis, saying in a recent interview that simply raising awareness on bias is not enough as hard conversations need to be at the center for creating long-term solutions.
As the 10 women listed above continue to change the status quo in their respective industries, it won't be long before they go down as some of the most inspirational female leaders in history.
Want to Be Successful?
Learn Secrets from People Who Already Made It
Please enter valid Email