Successful Icons Lost in 2018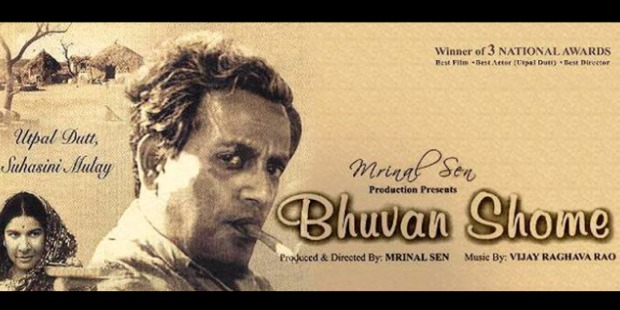 The year 2018 was remarkable in many senses. There were many success stories around the world, successful movements, achievements, record-breaking successes, and loss of successful icons in various fields.
Success Story picks the 'Top 10 Loss of Successful Icons in 2018' by going through a grueling selection procedure.
Margot Kidder: 17th October 1948 – 13th May 2018
Margot Kidder rose to fame as Lois Lane in the 1978 movie 'Superman' opposite Christopher Reeve. They were seen together in three more sequels. Over the years, Kidder and Reeve nurtured their friendship until the last breath.
Margot Ruth Kidder was born on the 17th of October 1948 in Yellowknife, Northern Territories, Canada. She breathed her last on the 13th of May 2018. In her five decades-long careers, she had won 3 Canadian Screen Awards and one Daytime Emmy Award.
Margot Kidder made her film debut in the Canadian film 'The Best Damn Fiddler from Calabogie to Kaladar' in 1968. She was last seen on the big screen in 2017 released 'The Neighborhood'. Kidder was active on television from 1969 to 2014.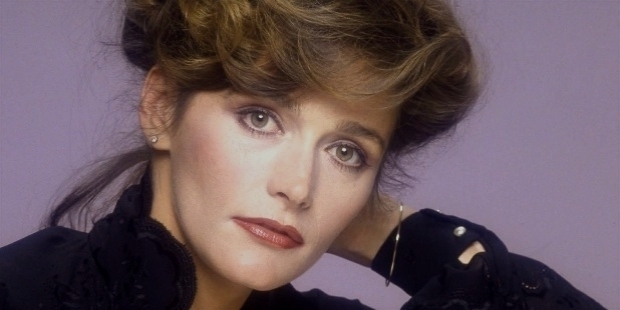 She was seen in 'Quackser Fortune Has a Cousin in the Bronx' (1970) with Gene Wilder, 'The Great Waldo Pepper' (1975) opposite Robert Redford, 'The Amityville Horror' (1979), 'Heartaches' (1981) and 'Trenchcoat' (1983) and many more movies.
In the year 2011, Margot Kidder, an outspoken activist, was arrested outside the White House during a protest against the Keystone pipeline. During her last years, she struggled with her illness.
Eunice Gayson: 17th March 1928 – 8th June 2018
Eunice Gayson will always be remembered as the first Bond girl – Sylvia Trench. She was Sean Connery's love interest in 'Dr. No' (1962). She happens to be the sole Bond girl, who appeared in two consecutive films 'From Russia with Love' (1963).
The British actress Eunice Gayson was born in Streatham, London on the 17th of March 1928. She made her film debut in 1948 released 'My Brother Jonathan'. Bond film 'From Russia with Love' was her last film. She was also seen in the horror movie 'The Revenge of Frankenstein' (1958).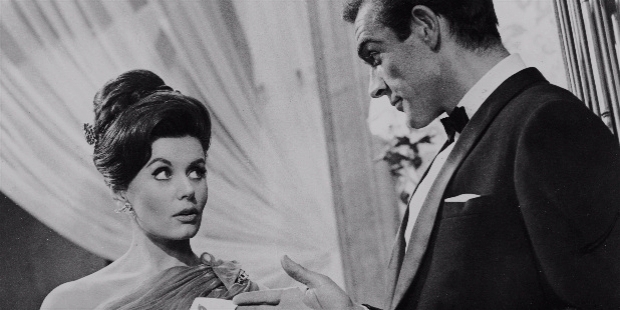 It is interesting to note that her character of Sylvia Trench will always be remembered for Bond's iconic introductory catchphrase 'My name is Bond, James Bond'. It was Eunice, who introduces self for the first time during a game of Baccarat in 'Dr. No' as 'Trench, Sylvia Trench'. Bond mimics her and replies in the same fashion. And the catchphrase caught to become iconic of all Bond movies till date.
Eunice Gayson's prominent stage appearances were 'Born Yesterday', 'No, No Nanette', 'The Sound of Music', and 'Into the Woods'. She also featured in television spy series 'The Saint' with Roger Moore, 'The Avengers' and 'Secret Agent'.
Eunice breathed her last on the 8th of June 2018 in London. It is interesting to note that her daughter Kate featured in Bond movie 'Goldeneye' in 1995.
Aretha Franklin: 25th March 1942 – 16th August 2018
Multifaceted Aretha Franklin is renowned as 'The Queen of Soul'. She is a singer, songwriter, civil rights activist, actress, and amazing pianist. As many as 18 Grammy Awards in her long soulful career span, Aretha Franklin's legendary status has ruled from gospel, R&B, and jazz to rock and pop world.
Aretha Louis Franklin was born in Memphis, Tennessee. A gifted born singer, her soulful voice in Church choir at an early age saw her turning into a musical prodigy by 14. She released her debut album 'Aretha: With the Ray Bryant Combo' in 1961. She went onto release as many as 15 music albums in the 60s decade.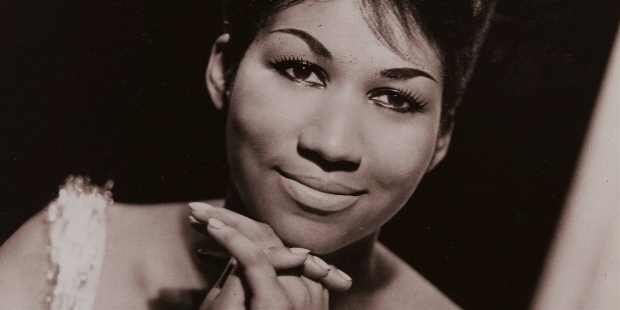 Aretha Franklin's hit songs 'Respect', 'Chain of Fools', 'Think', 'You Make Me Feel Like a Natural Woman', 'I Never Loved a Man the Way I Love You' and 'I Say a Little Prayer' made her renowned in the international music scene. Her most prominent music albums 'I Never Loved a Man the Way I Love You' (1967), 'Lady Soul' (1968), 'Spirit in the Dark' (1970), 'Young, Gifted and Black' (1972), 'Amazing Grace' (1972) and 'Sparkle' (1976) became immense popular among music aficionados.
Aretha Franklin is one of the most prominent singers of all time. She was also known for her firebrand Civil Rights and Women's Rights activist. In 1970, she was even jailed to protest against Angela Davis' arrest. Franklin strongly supported Native American rights. She used to extend her support without fanfare to Indigenous Peoples' struggles worldwide and numerous movements to support Native American and First Nation cultural rights.
She breathed her last on the 16th of August 2018 after falling gravely ill due to the pancreatic neuroendocrine tumor.
Bill Daily: 30th August 1927 – 4th September 2018
In the 1965 sitcom, William Edward Daily, popularly known as Bill Daily, romanced a genie in Sidney Sheldon's 'I Dream of Jeannie' and became very popular worldwide. His lovable character Major Roger Healey lasted for five long years until 1970 for 131 episodes. In 1985, he also acted as Colonel Roger Healey in the TV film 'I Dream of Jeannie... Fifteen Years Later'.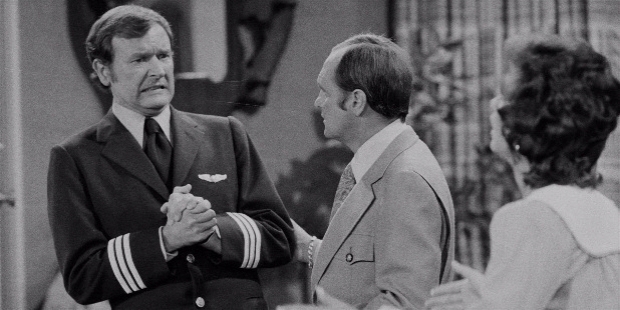 William Edward Daily was born in Des Moines, Iowa on the 30th of August 1927. He served in the US Army during the Korean War. From an artillery unit, he was transferred to an entertainment unit. During the 50s and 60s decade, he used to perform as a stand-up comedy. Steve Allen, who appeared on 'The Mike Douglas Show' in 1963, saw Bill Daily doing a comedy bit. Allen offered him a job in Los Angeles as an announcer, writer and performer on his syndicated show.
Bill Daily made his small screen debut in 'Bewitched' episode in 1964. He was last seen in the 2011 released movie 'Horrorween'. He breathed his last on the 4th of September 2018 in Santa Fe, New Mexico.
Burt Reynolds: 11th February 1936 – 6th September 2018
American actor, director, and producer Burt Reynolds rose to prominence with the television series 'Gunsmoke' (1962 – 1965) and 'Dan August' (1970 – 1971). He made his big screen debut in 1961 released 'Angel Baby'. He was last seen in 'Defining Moments', which was released posthumously in 2018.
Born Burton Leon Reynolds Junior, he was popularly known worldwide as Burt Reynolds. Burt was born in Lansing, Michigan on the 11th of February 1936. He ruled the 70s and early 80s decades with hit films like 'Deliverance' (1972), 'The Longest Yard' (1974), 'Smokey and the Bandit' (1977), 'Semi-Tough' (1977), 'Hooper' (1978), 'Smokey and the Bandit II' (1980), 'The Cannonball Run' (1981) and 'The Best Little Whorehouse in Texas' (1982).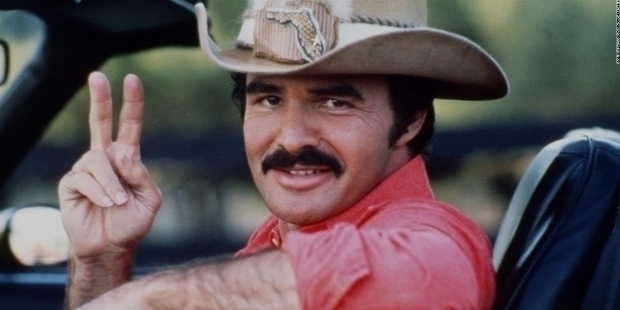 Burt Reynolds made his directorial debut in 1976 with 'Gator', a sequel to 'White Lightning'. In his long acting career, he won two Golden Globe Awards and an Emmy Award. From being one of the richest actors, Burt Reynolds filed for bankruptcy in 1996. In 1997, Burt Reynolds made his comeback with 'Boogie Nights' and revival of his fading career.
On the 6th of September 2018, Burt Reynolds died from a heart attack at the Jupiter Medical Center in Jupiter, Florida.
Charles Aznavour: 22nd May 1924 – 1st October 2018
The French-Armenian multifaceted singer, lyricist, actor and diplomat Charles Aznavour is renowned as France's Frank Sinatra. His magnificent career spanning eight and a half long decades has seen 180 million records worldwide. In France, he is idolized as a 'Pop deity'.
Charles Aznavour was born in Paris on the 22nd May 1924. At a tender age of 9, Charles began his career in a play titled 'Un Petit Diable à Paris' and acted in the film 'La Guerre des Gosses'. He became a professional dancer and performed in various nightclubs. At the age of 20, Charles and actor Pierre Roche started a partnership to perform in nightclubs. This was the beginning of Aznavour turning into a lyricist and singer.
In 1950, Charles Aznavour wrote his first song 'J'ai Bu'. It was his first step towards legendary status. He had recorded more than 1,200 songs, which has been interpreted in nine languages. He wrote and co-wrote more than 1,000 songs for others and self.
Charles Aznavour acted in Francois Truffaut's classic 'Shoot the Piano Player' (1960), 'The Tin Drum' (1979) and 'Ararat' (2002). He has acted in more than 80 films and TV films. As a singer, Charles Aznavour has performed for Presidents, Popes, Royalty and Humanitarian events with great aplomb.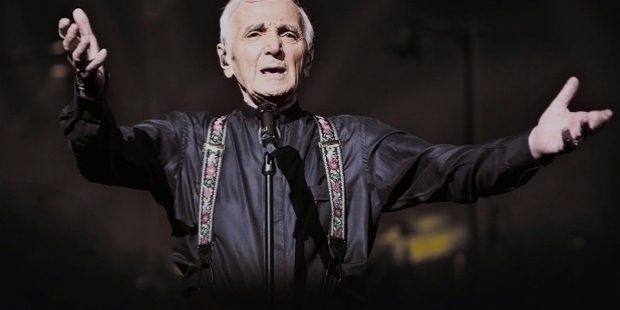 In 1988, Aznavour established a charitable organization 'Aznavour for Armenia' with long-time friend impresario Levon Sayan to help the 1988 Armenian earthquake victims. In the year 2009, Aznavour was appointed an ambassador of Armenia to Switzerland. He was also appointed as Armenia's permanent delegate to the United Nations at Geneva.
On the 19th September 2018, at the golden age of 94, Aznavour performed for the last time in NHK Hall in Osaka, Japan. 21 days later, he breathed his last in Mouries, France.
Stan Lee: 28th December 1922 – 12th November 2018
Stan Lee may have left his body on the 12th of November 2018, but for the world, he will live forever as 'The Legend'. 95 amazing years of living on this earth, with stupendous success of his creations, has indeed made Stan Lee – The Legend for the world. Stan Lee will live forever like his creations – Superman, Batman, Wonder Woman and many more.
Stanley Martin Lieber was born on the 28th of December 1922 in Manhattan. Young Stanley worked from the lowest level, filling inkwells of artists to getting lunch for them. Stanley's job involved proofreading to erasing pencils' mark from finished pages. Stanley had high aspiration to become a writer. His destiny gave him the opportunity in May 1941. Martin Goodman's company evolved as Marvel Comics by the 1960s.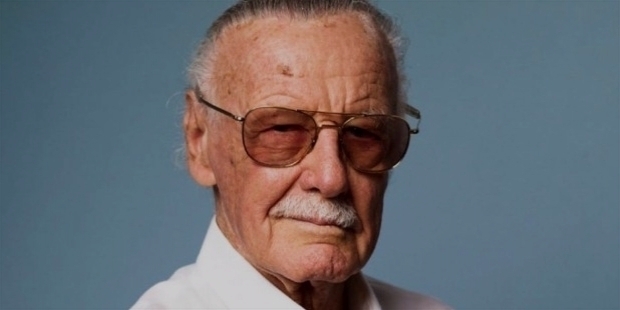 Stanley made his comic-book debut with the text filler 'Captain America Foils the Traitor's Revenge' in Captain America Comics #3. He used his pseudonym 'Stan Lee'. The name stuck to him forever. Ultimately, Stanley adopted the name legally, little knowing he would become a legendary figure in the world.
Stan Lee graduated to actual comics with 'Headline Hunter, Foreign Correspondent', a backup feature two issues later. In August 1941, Stan Lee co-created the first Superhero – The Destroyer – in Mystic Comics #6. He also co-created 'Jack Frost' and 'Father Time' in August 1941.
Stan Lee breathed his last on the 12th of November 2018 at Cedars-Sinai Medical Center in Los Angeles, California. The legendary figure will live forever as he left behind 'the' legacy for everyone to relish his creations time and again.
Nicolas Roeg: 15th August 1928 – 23rd November 2018
British director and cinematographer Nicolas Jack Roeg, CBE BSC is renowned for directing 'Performance' (1970), 'Walkabout' (1971), 'Don't Look Now' (1973), 'The Man Who Fell to Earth' (1976), 'Bad Timing' (1980) and 'The Witches' (1990). He is considered to be a highly acclaimed and influential filmmaker.
Nicolas Jack Roeg was born in London on the 15th of August 1928. He made history when he shot second-unit footage for David Lean's epic 'Lawrence of Arabia'. He was the cinematographer of 'The Masque of the Red Death', 'Fahrenheit 451' and 'Petulia'. It is interesting to note that he made his directorial debut after 23 years in the film industry.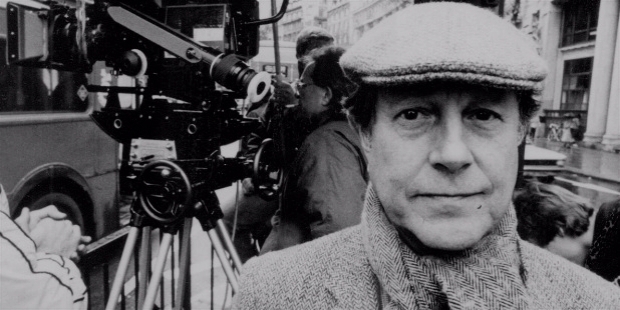 Nicolas rose towards his greatness from being a tea boy in 1947. He made his directorial debut with 'Performance' in 1970. 'Puffball' was his last directorial venture in 2007. He was considered as a fearless and visionary director for his unusual narrative and filmmaking style. To his credit, Roeg has directed films like 'Eureka' (1983), 'Castaway' (1986) and 'Cold Heaven' (1991).
Nicolas Roeg breathed his last on the 23rd of November 2018.
Bernardo Bertolucci: 16th March 1941 – 26th November 2018
The Italian director and screenwriter Bernardo Bertolucci is renowned for superb movies like 'The Conformist' (1970), 'Last Tango in Paris' (1972), '1900' (1976), 'The Last Emperor' (1987), 'The Sheltering Sky' (1990), 'Little Buddha' (1993), 'Stealing Beauty' (1996) and 'The Dreamers' (2003). His last film was 'Me and You' in 2012. He won the 'Best Director Academy Award' and the 'Best Adapted Screenplay' for 'Little Buddha'.
Bernardo Bertolucci was born on the 16th of March 1941 in Parma, Kingdom of Italy. At the 2011 Cannes Film Festival, he was presented the inaugural Honorary Palme d'Or Award at the opening ceremony for his amazing work. His movies always depict to dramatizing stories involving politics, class warfare, spirituality, eroticism and incest with great panache.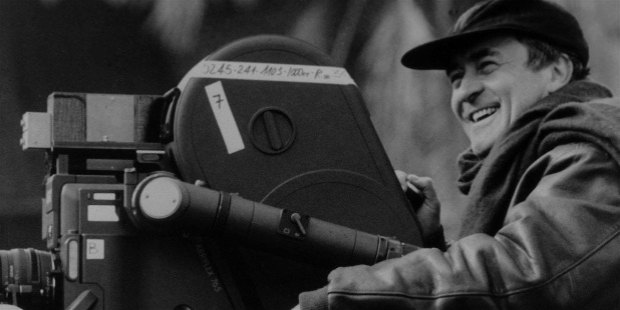 Bernardo's father Attilio Bertolucci was a poet, a reputed art historian, anthologist, and film critic. Attilio had helped Italian filmmaker Pier Paolo Pasolini to publish his first novel. Pasolini hired Bernardo Bertolucci as his first assistant for 'Accattone' (1961).
At the age of 22, Bernardo made his directorial debut with 'La Commare Secca' (1962). The film was produced by Tonino Cervi. Paolo Pasolini wrote the screenplay.
Bertolucci established himself as a major name in international cinema. He was courageous and bold in dramatizing stories involving politics, class warfare, spirituality, eroticism, and incest. He created his own niche in filmmaking to inspire young filmmakers around the world.
'The Last Emperor' will always remain as Bernardo Bertolucci's masterpiece. The film went onto win 9 Academy Awards at the 60th Academy Awards. The movie won all the 9 Oscars for which, it was nominated: 'Best Picture', 'Best Director', 'Best Writing Adapted Screenplay', 'Best Cinematography', 'Best Film Editing', 'Best Costume Design', 'Best Art Direction-Set Decoration', 'Best Music, Original Score' and 'Best Sound'.
Bertolucci was ailing with lung cancer. He breathed his last on the 26th of November 2018 in Rome.
Penny Marshall: 15th October 1943 – 17th December 2018
American actress turned director-producer Penny Marshall became the first-ever woman director to gross more than $100 million at the U.S. box office with 'Big'. As a director, she created amazing movies like 'Awakenings' (1990), 'A League of Their Own' (1992), 'Renaissance Man' (1994), 'The Preacher's Wife' (1996) and 'Riding in Cars with Boys' (2001).
Carole Penny Marshall was born on the 15th of October 1943 in Bronx, New York City. She made her debut in 1968 released film 'The Savage Seven'. In the same year, she made her small screen debut in an episode of 'That Girl'. She produced hit sitcom like 'Cindrella Man' (2005) and 'Bewitched' (2005). Penny was multifaceted and wore each hat with great aplomb.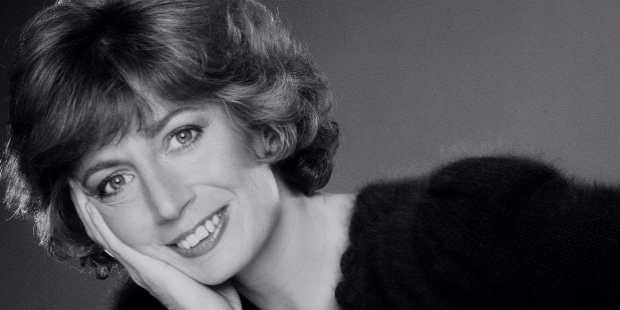 Penny achieved fame as the outspoken tomboy Laverne DeFazio from 'Laverne & Shirley' in the late 70s. She was gifted for physical comedy to win hearts of millions. Her director brother Gary Marshall has given hit movies like 'Pretty Woman' and 'The Princess Diaries'.
Penny directed great actors and actresses like Robert De Niro and Robin Williams in 'Awakenings', Danny DeVito in 'Renaissance Man', Drew Barrymore in 'Riding in Cars with Boys' and Denzel Washington and Whitney Houston in 'The Preacher's Wife'.
Penny Marshall breathed her last on the 17th of December 2018 after a prolonged illness.
Mrinal Sen: 14th May 1923 – 30th December 2018
Mrinal Sen is one of the path-breaking filmmakers of Indian Cinema. The Bengali trio of Satyajit Ray, Ritwik Ghatak and Mrinal Sen are renowned as great ambassadors of Bengali Parallel Cinema on the global stage. They created artistic masterpieces depicting social realities in their films.
Mrinal Sen has received numerous prestigious awards around the world in various film festivals like Cannes, Berlin, Moscow, Karlovy Vary, Venice, Cairo, Chicago, and Montreal International Film Festivals. He was the recipient of as many as 16 National Awards for his magnificent creations.
Mrinal Sen was born in Faridpur, Bengal Presidency on the 14th of May 1923 in British India. It is interesting to note, after his Post Graduation, Mrinal Sen was forced to take a job as a medical representative. However, as destined, he gave up his job to become an audio technician in Calcutta. This was just the beginning of the great master's journey.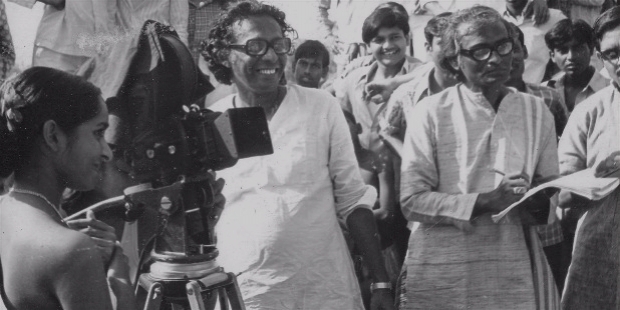 In 1955, Mrinal Sen made his directorial debut with 'Raat Bhore' with Uttam Kumar, who was yet to become a legend as an actor. The movie was his only failure in the long span of six-plus decades of filmmaking. He returned three years later with 'Neel Akasher Neechey' (1958), which was well-received by the audience. He received international recognition with his third film 'Baishey Shravan' in 1960.
In 1969, 'Bhuvan Shome' catapulted his status as a major filmmaker of international repute. The film was a masterpiece created by Mrinal Sen in a shoestring budget. His creations depicted ideas of development from existentialism, surrealism, Marxism, German expressionism, Postmodernism, Nouvelle Vague, and Italian neo-realism. An intellectual to the core, a filmmaker like Mrinal Sen is a rare phenomenon.
Old age engulfed the amazing filmmaker from the world on 30th of December 2018.
Want to Be Successful?
Learn Secrets from People Who Already Made It
Please enter valid Email