Top 10 Women Politicians of The World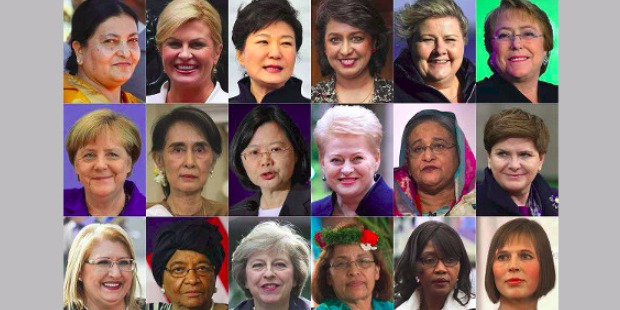 Women are gradually making their presence felt in the male-dominated arena of politics. They have come of age, culture, discrimination, domination, and challenges to make their mark by leading their countries towards a better future. These women have not only shown grit and gumption, but also great leadership to achieve success by holding the highest chair in their respective countries.
These women have inspired many others around the world and shown great leadership of their nations. They are influencing global politics with their stern stance to achieve the unexpected for the benefit of their citizen. The following are the 'Top 10 Women Politicians of the World':
1. Angela Merkel – Germany, 2005 Onwards
Angela Dorothea Kasner was born in Hamburg, West Germany on the 17th of July 1954. The family moved to East Germany when Little Angela's Lutheran clergyman received a pastorate in Perleberg. In 1986, Angela completed her Doctorate in Quantum Chemistry. She worked as a Research Scientist for three years before destiny changed her life forever.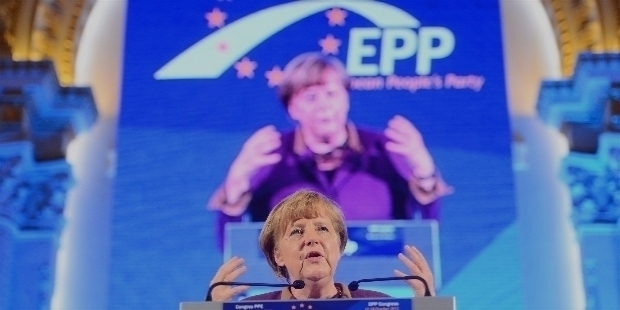 In the wake of the 'Revolutions of 1989', Angel entered politics and served the first-ever democratically-elected East German Government, which was headed by Lothar de Maiziere in 1990. Angela Merkel became a Deputy Spokesperson of the newly elected government. In 1990, the Germans reunited. Angela was elected to the Bundestag for the state of Mecklenburg-Vorpommern.
Angela was Chancellor Helmut Kohl's protégée. In 1991, Kohl appointed her as the Federal Minister for Women and Youth. Three years later, Angela became the Federal Minister for the Environment, Nature Conservation and Nuclear Safety. In 1998, Kohl's party lost the federal election. Merkel became the party's first female leader in 2000, having served as Secretary General of the CDU – Christian Democratic Union for two years.
In 2005, Angela Merkel became the Germany's first female Chancellor. Her effective leadership brought her party CDU, CSU – Christian Social Union and the SPD – Social Democratic Party of Germany together to form a coalition government. Her popularity increased as she controlled Germany with her power and able leadership. Angela Merkel's CDU has been increasing her share of votes in the following elections.
On the 14th of March 2018, Chancellor Merkel was re-elected for the fourth term. Her stupendous success and dynamics has made her very powerful among the European counterparts. The 64-year-old Merkel is one of the most powerful women leaders in the world. She is considered as the de factor leader of the European Union. Merkel announced recently that she won't be running for the 2022 elections.
Angela's first marriage at the age of 23 with Ulrich Merkel ended in a divorce in 1982. However, Angela took his surname and became renowned as Angela Merkel. Angela married for the second time on the 30th of December 1998 with Quantum Chemist Professor Jaochim Sauer, who is a divorcee like Merkel.
2. Sheikh Hasina – Bangladesh, 2009 Onwards
Sheikh Hasina Wazed was born in Tungipara, Gopalganj District, East Bengal, Dominion of Pakistan, to Bangladesh's legendary first President Sheikh Mujibur Rahman on the 28th of September 1947. She has grown watching her father's struggle and rise in Bangladesh's history. On the 15th of August 1975, her father was assassinated by a group of junior officers of Bangladesh army.
Hasina and her sister Rehana fortunately escaped the assassination, because they were in Germany. She was not allowed to return to Bangladesh. Six years later, Sheikh Hasina was elected to lead the Awami League Party on the 16th of February 1981. A day later, she arrived in Bangladesh on the 17th of May 1981.Sheikh Hasina has been leading the Bangladesh Awami League since the last 37 years.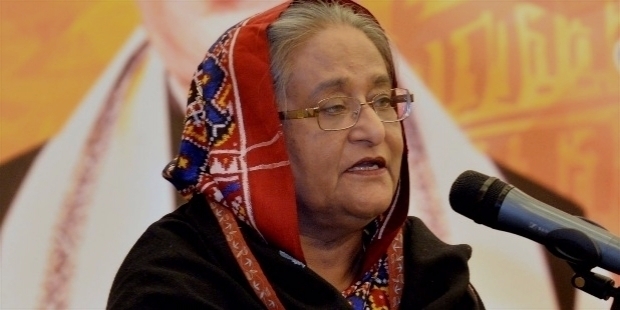 From 1986 to 1990 and 1991 to 1995, she served as the opposition leader. In 1996, her party won the election. Sheikh Hasina became the Prime Minister in 1996 and stayed in the post till 2001. She returned to power in 2008 elections with a landslide victory as the Prime Minister of Bangladesh. In 2014, Sheikh Hasina became the PM for a third term violating the key rules of the Constitution.
Sheikh Hasina's outstanding achievements of her leadership has been overshadowed by scandals like Padma Bridge Scandal, Hallmark-Sonali Bank Scam, Share market Scandal, Rana Plaza collapse and Bangladesh road safety protests 2018. Her rivalry with former Prime Minister Khaleeda Zia is renowned as the 'Battle of the Begums'.
In 1968, Sheikh Hasina got married with M.A. Wazed Miah. He expired on the 9th of May 2009. The couple has a son and a daughter. Son Sajeeb wazed Joy and daughter Saima Wazed Hossain Putul live in USA and Canada respectively.
3. Erna Solberg – Norway, 2013 Onwards
Erna Solberg was born in Bergen, Norway on the 24th February 1961. Father Asbjorn Solberg used to work as a Consultant in the Bergen Sporvei. Mother Inger Wenche Torgersen worked an office worker. Erna is the middle sister among the three siblings. When she was 16, Erna was diagnosed with dyslexia. This did not deter her from her studies. In 1979, Erna was elected to the Board of the School Student Union of Norway.
In 1986, Erna graduated with her cand.mag, equivalent to masters' degree in Sociology, Political Science, Statistics and Economics from the University of Bergen. She led the Students' League of the Conservative Party in Bergen in her final year.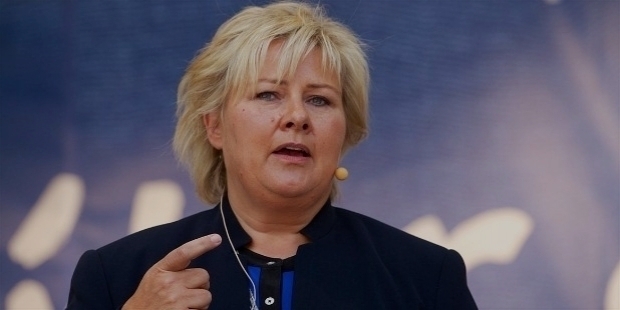 In 1989, Erna Solberg was first elected to be a member of the Storting. From 2001 to 2005, she served as the Minister of Local Government and Regional Development in Bondevik's Second Cabinet. It was just the beginning of her political quest and success. From 2005 to 2013, Erna chaired the Conservative Party, parliamentary group.
Erna Solberg became the 28th Prime Minister of Norway by winning the September 2013 election. She also became the second woman after Gro Harlem Brundtland to hold the coveted position of PM. She was re-elected in the 2017 election. Erna surpassed Kare Willoch to become the longest serving Prime Minister of Norway in May 2018.
In 1996, Erna married Sindre Fiennes, who is a former Conservative Party politician and a businessman. The couple is blessed by two children.
4. Bidhya Devi Bhandari – Nepal, 2015 Onwards
Bidhya Devi Bhandari was born in Mane Bhanjyang, Bhojpur in Nepal on the 19th of June 1961. Bidhya Devi became active in politics from a young age. She joined the Youth League of CPN (ML) – Communist Party of Nepal - Marxist–Leninist when she was just 17. From 1979 to 1987, Bidhya Devi was the In-charge for Eastern Zone Committee of ANNFSU.
Bidhya Devi was elected as a Treasurer for FSU – Federation of Students in Mahendra Morang Adarsha Multiple Campus. From 1993 onwards, she played a pivotal role, as a Chairperson of the Women's Wing of GEFONT. In 1997, Bidhya Devi was elected as UML Central Committee Member. She was elected as the Vice-Chairperson of the party in its eighth general convention. She was one of the confident leaders of party chairman and Prime Minister Khadga Prasad Sharma Oli.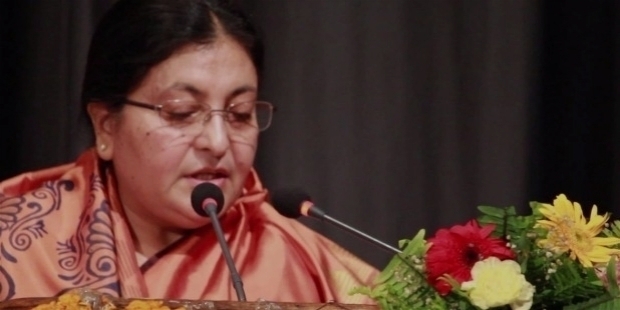 In the 1994 and 1999 Parliamentary elections, Bidhya Devi defeated Prime Minister Krishna Prasad Bhattarai and Prime Minister Damanath Dhungana respectively. She lost in the 2008 Constituent Assembly poll. Bidhya Devi Bhandari became the first Nepalese women to serve as the Minister of Defence of the Government of Nepal under Prime Minister Madhav Kumar Nepal. In 2013, she was elected by the party in the second Constituent Assembly elections.
In October 2015, Bidhya Devi Bhandari became the President of Nepal and Commander-in-Chief of Nepalese Army. She became the first Nepalese woman to hold the office.
In 1982, Bidhya Devi Bhandari married Madan Bhandari, a popular Nepalese Communist leader. She became a widow in 1993 when Madan Bhandari expired in a car accident. She takes care of her two daughters Usha Kiran and Nisha Kusum.
5. Saara Kuugongelwa – Namibia, 2015 Onwards
Saara Kuugongelwa-Amadhila was born in Otamanzi, Omusati on the 12th of October 1967. At a tender age of 13, Saara had to live in exile with SWAPO – South West Africa People's Organization in 1980. She left for Sierra Leone at the age of 15. From 1982 to 1994, Saara attended the Lincoln University in Pennsylvania, United States. She graduated with a degree in Economics.
In 1994, Saara returned to Namibia and worked as a desk officer I President Sam Nujoma's office. A year later, Saara was named the Director General of the National Planning Commission. This was the beginning of her rise in the political circle. In 2003, she became the Minister of Finance.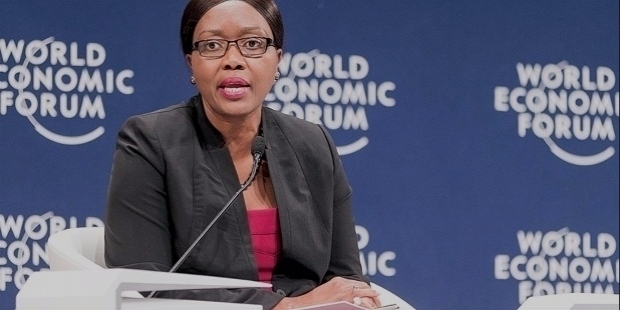 On the 21st of March 2015, Saara Kuugongelwa-Amadhila became the first woman to serve as the Prime Minister of Namibia. She also happens to be the fourth Prime Minister of Namibia.
6. Theresa Mary – United Kingdom, 2016 Onwards
Theresa Mary Brasier was born in Eastbourne, Sussex in England on the 1st of October 1956. The family moved to Oxfordshire, where Theresa went to school. She grew up to attend St. Hugh's College in Oxford. In 1977, Theresa joined the Bank of England and worked there till 1983. Later, she worked at the Association for Payment Clearing Serviced till 1997. She also served as a Councillor for Durnsford in Merton.
Theresa's aspiration to get into the political arena saw her losing elections for the House of Commons in 1992 and 1994. However, she persisted to finally succeed in the 1997 general election. Theresa Mary Brasier was elected as the MP for Maidenhead. Theresa played various roles in the Shadow Cabinets of William Hague, Iain Duncan Smith, Michael Howard, David Cameron and others from 1999 till 2010. She also became the Chairman of the Conservative Party for the period of 2002 – 2003.
In 2010, Theresa May was appointed as the Home Secretary and Minister for Women and Equalities in the coalition government. Two years later, she gave up the latter role. In 2015, she was reappointed once again as the Home Secretary after the Conservative victory in the 2015 general election. Theresa May became the longest-serving Home Secretary in over 60 years.
In July 2016, Theresa May became the second female Prime Minister of UK by winning the leadership election after Cameron's resigned. In 2017, May commenced the process of withdrawing the UK from the European Union. Currently, she is struggling hard to negotiate the Brexit deal to UK's favor, as the opposition is tightening their stance. May has been vociferous and standing her grounds by commanding the situation in her favor.
Theresa Mary Brasier married Philip May on the 6th of September 1980.
7. Tsai Ing-wen – Taipei, 2016 Onwards
Tsai Ing-wen was born in Zhongshan District, Taipei, Taiwan on the 31st of August 1956. Tsai's father Tsai Chieh-sheng ran an auto repair shop from 1918 to 2006. Tsai's mother Chang Chin-fong was a housewife. Tsai was the youngest of the 11 siblings. Little Tsai attended Taipei Municipal Zhongshan Girls High School. At her father's behest, Tsai studied Law.
In 1978, Tsai graduated from the College of Law, National Taiwan University. She went onto complete her Masters of Laws from Cornell University Law School in 1980. Four years later, Tsai completed Ph.D. in Law from the London School of Economics in 1984. She returned to her homeland and started teaching Law at the School of Law of Soochow University and National Chengchi University in Taipei.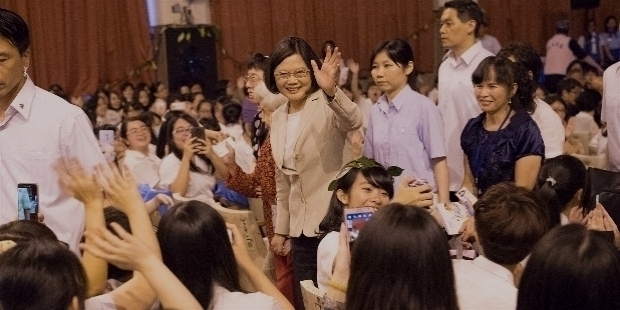 In 1993, Tsai was appointed by the then-ruling KMT – Kuomintang in various governmental positions. She became known as one of the chief drafters of the special State-to-State relations doctrine of then-President Lee Teng-hui. Tsai was appointed as Chair of the Mainland Affairs Council in 2000. It was a very high-profile appointment. In 2004, she joined the DPP – Democratic Progressive Party and subsequently was elected as a Legislator-at-Large.
Tsai gradually made a progressive climb in national politics in a steady manner. In 2006, she was appointed the Vice President of the Executive Yuan. In the 2008 Presidential election, Tsai was elected to lead her party DPP. DPP lost the 2008 Presidential election. Tsai resigned as Chairperson. In 2010, she ran for New Taipei City Mayor in the Municipal elections. KMT's Eric Chu defeated her.
Tsai is a tough and strong lady, who persevered to become the first female Presidential candidate of any major party in the history of the Republic of China in April 2011. She made the big cut to arrive at the big international stage of politics. Her popularity soared among citizen. In 2012 Presidential election, Tsai lost to KMT candidate Ma Ying-jeou. She bounced back with a landslide victory in the 2016 Presidential election.
Tsai was elected the President of Taiwan on the 20th of May 2016. Tsai Ing-wen became the first woman to be elected to the office and the seventh President of the Republic of China. She also happens to be the first unmarried President and the first to be popularly elected without having served as the Mayor of Taipei. Tsai also is the first, who has never held and elected an executive post, before her Presidency. Tsai is also the first President, who has both Hakka and aboriginal descent. She is a quarter Paiwan from her grandmother's ancestry.
8. Halimah Yacob – Singapore, 2017 Onwards
Halimah binti Yacob was born in the Colony of Singapore on the 23rd of August 1954. Halimah's Tamilian father worked as a watchman. Halimah's rise from poverty is indeed very inspirational and heartwarming. Little Halimah lost her father when she was just 8. Her mother struggled, selling Nasi Padang to take care of five children.
Halimah's success goes to her hardworking mother, who brought her five children with great care. She sent Halimah to Singapore Chinese Girls' School and Tanjong Katong Girls' School. In 1978, Halimah completed her LLB Honours degree from the National University of Singapore. Three years later, the Singapore Bar called for Halimah Yacob. In 2001, Halimah completed her Masters from the National University of Singapore.
In 1992, Halimah became the Director of legal services department of National Trades Union Congress. Seven years later in 1999, Halimah was appointed as a Director of the Singapore Institute of Labour Studies. In 2001, she was elected as an MP for the Jurong Group Representation Constituency. This was the beginning of her entry in politics.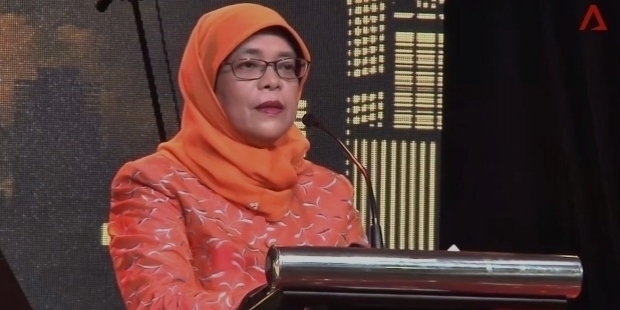 In 2011, Halimah was appointed Minister of State at the Ministry of Community Development, Youth and Sports. In 2012 Cabinet reshuffle, she became Minister of State at the Ministry of Social and Family Development. Halimah was co-opted into the PAP's Central Executive Committee in January 2015. The CEC is the party's highest decision-making body.
Halimah resigned from her positions as the Speaker and MP and from her membership in the PAP on the 7th of August 2017. She surprised one and all when Halimah announced her candidature for the 2017 Singapore Presidential election. None of the Presidential candidates have issued the 'Certificate of Eligibility' on the 13th of September 2017.
Halimah Yacob became the President-elect in a walkover to become Singapore's first female President. She etched her name in Singapore's political history. Halimah is married to a Malay of Arab descent Mohammed Abdullah Alhabshee. The couple is blessed with five children.
9. Jacinda Ardern – New Zealand, 2017 Onwards
Jacinda Kate Laurell Ardern became the World's Youngest Female Head of Government, when she was appointed as New Zealand's Prime Minister on the 26th of October 2017. She was just 37 then. She happens to be one of the most accessible Prime Ministers in the world. She is the 40th Prime Minister of the island nation.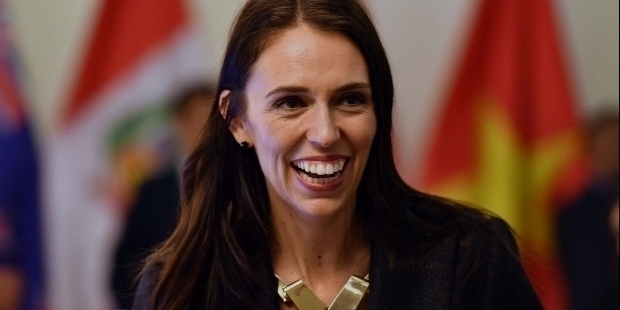 It is indeed interesting to note her rise in the political arena. She rose from a list MP in 2008 to the premier office in just 9 years. Jacinda was born in Hamilton, New Zealand on the 26th of July 1980. Father Ross Ardern worked as a Police Officer in Morrinsville. Mother Laurell Ardern worked as a school catering assistant. Jacinda went to Morrinsville College. In 2001, Jacinda graduated from the University of Waikato with a Bachelor of Communication Studies in Politics and Public Relations.
10. Ana Brnabic – Serbia, 2017 Onwards
Ana Brnabic was born in Belgrade, Serbia on the 28th September 1975. Father Zoran Brnabic was born in Uzice in 1950 and lived with his family in Belgrade. Ana is the first woman and first openly gay person to hold the office of Serbia's Prime Minister. Ana Brnabic was elected as the Prime Minister of Serbia on the 29th of June 2017.
She is the fifth openly LGBT Head of Government in the world after Iceland PM Johanna Siguroardottir, Belgium PM Elio Di Rupo, Luxembourg PM Xavier Bettel and Ireland's Taoiseach Leo Varadkar.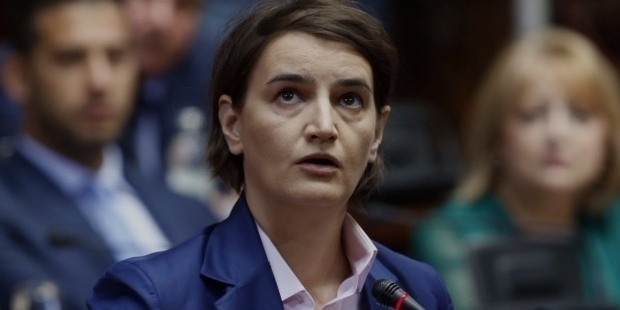 She graduated with an MBA diploma from the University of Hull. Ana Brnabic worked with international organizations, foreign investors, local self-government units and the public sector in Serbia for more than a decade. She worked on the implementation of the investment of €300 million into a wind park in Kovin as the Director of Continental Wind Serbia. She was later appointed to the Government of Serbia.
From 11th of August 2016 to 29th June 2017, Brnabic worked as the Minister of Public Administration and Local Self-Government of Serbia. Acting Prime Minister Ivica Dacic, who became the President of Serbia on the 31st May 2017, proposed Brnabic as his successor in June.
Want to Be Successful?
Learn Secrets from People Who Already Made It
Please enter valid Email