Top 10 Hollywood Actresses of 2018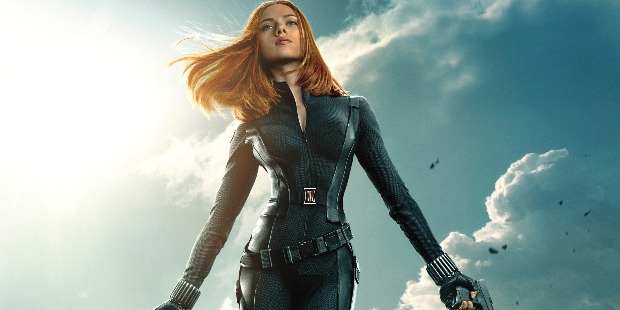 Success commands power! In Hollywood, each year the reign of power shifts with how much money one makes in a single year. The success at the box office ultimately decides who the 'Top Actresses' are to rule the year 2018. Success Story presents the 'Top 10 Hollywood Actresses in 2018'. These 10 actresses are the highest paid in Hollywood.
10. Gal Gadot: $10 Million
She shot to fame at age of 18, when Gal Gadot won the 2004 Miss Israel beauty pageant. She went to Ecuador to compete in the Miss Universe 2004 pageant. It was the perfect platform to pursue her dream. However, she chose to complete her mandatory two-year military service. Later, she pursued Law. Gal Gadot is on the 10th spot in the esteem list.
Gal Gadot Varsano has come a long way since then. Born in Petah Tikva, Israel on the 30th of April 1985, she was raised in Rosh HaAyin. Mother Irit Weiss is a teacher by profession. Father Michael Gadot works as an engineer. Gal has a younger sister. She has Ashkenazi Jewish ancestry. She majored in Biology in High School. Gal was active in sports and played basketball. She completed her degree in Law and International Relations from the IDC Herzliya College.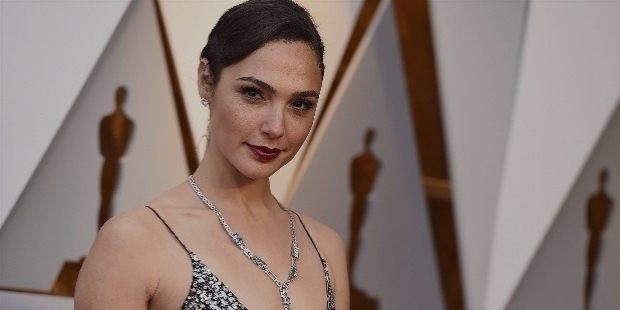 In 2007, Gal made her TV debut with 'Bubot'. Two years later, she made an impressive debut in 'Fast & Furious – 4' in 2009. She performed her own stunts in the film. Her military service was an added advantage in her acting career. She became renowned as the Wonder Woman in the DC Extended Universe, beginning with Batman v Superman: Dawn of Justice in 2016. In 2017, she appeared in 'Wonder Woman' and 'Justice League'.
Gal is an exceptionally successful actress, who gets into her character to a perfect 'T'. As a model, she has led international campaigns for Miss Sixty, Huawei Smartphones, Captain Morgan Rum, Gucci fragrances, Vine Vera skincare ranges, and Jaguar Cars. In 2015, she was the face of Gucci's Bamboo perfume brand.
In 2008, Gal Gadot and Yaron Varsano, an Israeli Real Estate developer tied the knot. They are blessed with two daughters. The couple owned a boutique hotel in Tel Aviv. However, in 2015 they sold the hotel to Roman Abramovich.
In 2018, Gadot lends her voice in the animated film 'Ralph Breaks the Internet'. It was her only release this year.
09. Melissa McCarthy: $12 Million
In the year 2016, she was the second highest paid actress in the world with a $33 million earning. This year, Melissa McCarthy holds the 9th spot among the 'Top 10'. In 1997, she made her television debut in the NBC comedy series 'Jenny'. A year later, she graced the big screen in a short film titled 'God'. In the past two decades, Melissa has succeeded in Hollywood as an actress, writer, producer, and fashion designer.
Her powerful performance has fetched her multiple nominations for a Golden Globe Award, two Screen Actors Guild Awards, a BAFTA Award, and the Academy Award for Best Supporting Actress. Gal Gadot won twice Primetime Emmy Awards and has been nominated eight times. It speaks of her stature as a powerful actress.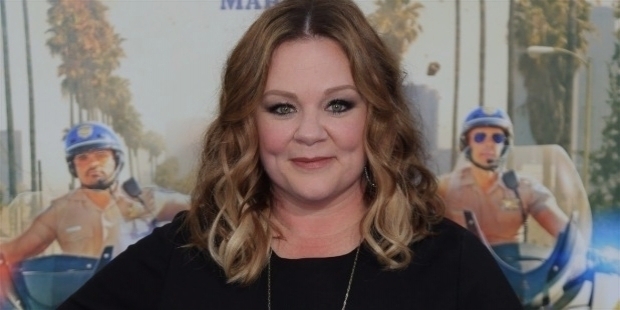 Melissa McCarthy was born in Plainfield, Illinois on the 26th of August 1970. Father Michael McCarthy hails from an Irish descent. Mother Sandra has a mixed ancestry of English, German and Irish. Little Melissa grew up in on a farm. She graduated from St. Franis Academy in Joliet, Illinois.
Melissa started her career as a stand-up comedienne in Los Angeles and New York. This year, three of her films were released – 'Life of the Party', 'The Happytime Murders' and 'Can you ever forgive me?'. She produced the first two and was also the screenwriter of 'Life of the Party'.
On the 8th of October 2005, Melissa married actor Ben Falcone, her longtime boyfriend. Melissa and Ben Falcone established their production company 'On the Day'. They are blessed with two daughters, aged 11 and 8. There is already a new actor in the family. In 2016, daughter Vivian played the younger version of mother Melissa's character in the movie 'The Boss'.
08. Cate Blanchett: $12.5 Million
She is one of the only six actors, and the only female actor, to receive Academy Award nominations for portraying the same role in two films, accomplished with her performance as Queen Elizabeth – I. Additionally, Cate Blanchett is the only Australian to win two acting Oscars. She is a seven-time Oscar nominee. Her stature precedes her powerful performance.
Cate Blanchett has won 2 Academy Awards, 3 British Academy Awards, 3 Critics' Choice Movie Awards, 3 Golden Globe Awards, 3 Independent Spirit Awards, 3 Screen Actors Guild Awards, 4 Helpmann Awards and 6 Australian Academy Awards. She is one of the highly respected actresses in Hollywood. She is on the No. 8th spot. In 1992, David Mamet play 'Oleanna' for the Sydney Theatre Company was Cate's first major stage role, opposite Geoffrey Rush.
Cate Blanchett was born in Ivanhoe, Victoria, Australia on the 14th of May 1969.Mother June Blanchett used to work as a Property Developer and a teacher. Father Robert DeWitt Blanchett was a United States Navy Petty Officer. At a tender age of 10, Little Cate lost her father. Cate grew up with her elder brother Bob and younger sister Genevieve in her mother's care. The Blanchetts are of English, Scottish and French ancestry.
Cate was last seen in 'Ocean's 8'. In May 2018, she also held the prestigious President of the Jury post of the 71st Cannes Film Festival. Cate Blanchett and Andrew Upton, playwright and screenwriter, got married on the 29th of December 1997. They are blessed with three sons. They adopted a daughter.
07. Julia Roberts: $13 Million
Julia Roberts ruled throughout the 90s' decade as the highest paid actress in the world. The Pretty Woman was paid $300,000 for the film with Richard Gere. The stupendous success worldwide made her the darling of her fans. She became famous like her film characters. In the 2003 film 'Mona Lisa Smile', Julia received a $25 million paycheck. The Pretty Woman is ranked 7th in the 'Top 10'.
Mystic Pizza (1988), Steel Magnolias (1989), Pretty Woman (1990), Sleeping with the Enemy (1991), The Pelican Brief (1993), My Best Friend's Wedding (1997), Notting Hill (1999), Runaway Bride (1999), Ocean's Eleven (2001), Ocean's Twelve (2004), Charlie Wilson's War (2007), Valentine's Day (2010), Eat Pray Love (2010), Money Monster (2016) and Wonder (2017) are her highly successful films. Julia Roberts' films have earned more than $2.8 billion.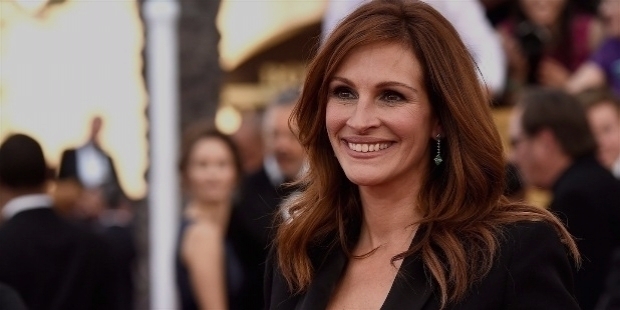 Julia Fiona Roberts was born in Smyrna, Georgia on the 28th of October 1967. Father Walter Grady Roberts and mother Betty Lou were of English, Scottish, Irish, Welsh, German, and Swedish descent. Julia has an elder brother and a sister. Little Julia aspired to be a veterinarian. After her High School, Julia went to Georgia State University. However, she dropped out. Later, she enrolled in acting classes in New York City.
In 1987, Julia Roberts made her debut with 'Firehouse'. She has won 3 Golden Globe Awards and was nominated four times for Academy Awards. In 2000, she won the Academy Award for 'Erin Brockovich'.
Julia and her sister Lisa Roberts runs their production company 'Red Om Films' with Marisa Yeres Gill. On the 4th of July 2002, Julia Roberts and Daniel Moder, a cameraman, were married. Together, they have twin daughters, twin sons and a son.
In 2018, Julia Roberts was seen in 'Ben is Back'. She made her television debut with 'Homecoming', which premiered on the 2nd of November 2018.
06. Mila Kunis: $16 Million
In 1995, she made her debut as an actress in 'Piranha'. 13 years later in 2008, she got her big break in the romantic comedy 'Forgetting Sarah Marshall'. In the past decade, she has established herself as one of the most versatile actresses in Hollywood to earn the prestigious 6th rank in the 'Top 10' list.
In 2010, for 'Black Swan' Mila Kunis was honored with the Marcello Mastroianni Award for Best Young Actor or Actress. She was nominated for the SAG Award and the Golden Globe Award in the 'Best Supporting Actress' category. She gave amazing performances in 'Max Payne', 'The Book of Eli', 'Friends with Benefits', 'Ted', 'Oz the Great and Powerful' and 'Bad Moms'.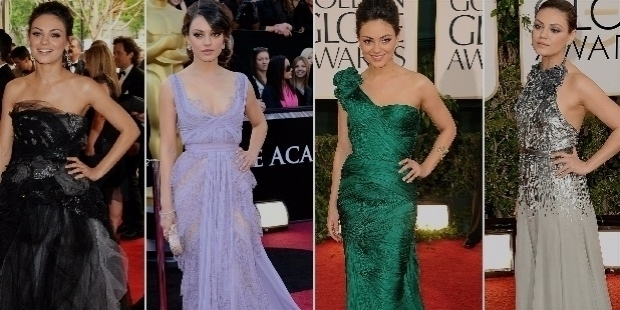 Milena Markovna Kunis was born in Chernivtsi, Ukraine on the 14th of August 1983. Father Mark Kunis is a Mechanical Engineer. Mother Elvira works as a Physics teacher and runs a Pharmacy. She has an elder brother. Being a Jewish family, the family had to move from USSR to Los Angeles, when Mila was just 7-year-young, with just $250.
Little Mila's father enrolled her in acting classes at the Beverly Hills Studios. She met Susan Curtis and their friendship grew strong. Later, Susan became Mila's Manager and manages her career. Mila nailed her first-ever audition for a Barbie commercial. She was destined for stardom.
In 2018, Mila starred opposite Kate McKinnon in 'The Spy Who Dumped Me'. Mila Kunis and Ashton Kutcher got married in July 2015. They are blessed with a daughter and a son.
05. Reese Witherspoon: $16.5 Million
She made her debut in 'The Man in the Moon' in 1991. In the same year, she made her television debut with 'Wildflower', a tele-film. A decade later, she became the 'Legally Blonde' hit girl Elle Woods and earned her second Golden Globe nominations. In 2002, 'Sweet Home Alabama' became a blockbuster hit. She has won an Academy Award, a Primetime Emmy Award, a BAFTA Award and a Golden Globe Award. She is comfortably placed on the 5th place among the 'Top 10' actresses.
Laura Jeanne Reese Witherspoon was born in New Orleans, Louisiana on the 22nd of March 1976. Father Dr. John Draper Witherspoon was a student at Tulane University medical school. He served as a Lieutenant in the United States Army Reserve. He was an otolaryngologist. Mother Dr. Mary Elizabeth was a Professor of Nursing at Vanderbilt University. She earned five degrees, including a Doctorate in Pediatric Nursing. The family descends from Scottish ancestry.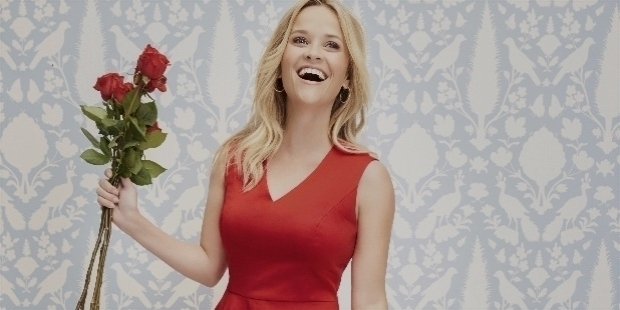 Little Reese made her modeling debut at the age of 7 for a florist's commercial. When she was 11, she won the Ten-State Talent Fair. Reese graduated from Harpeth Hall School in Nashville. She went to Stanford University, however, she dropped out to pursue career in acting.
Reese is multifaceted. She has invested her money intelligently by establishing a production company 'Hello Sunshine' and a clothing company 'Draper James'. This year in July, Reese Witherspoon's talk show 'Shine On with Reese' was unveiled on DirecTV. She was seen in the film 'A Wrinkle in Time'. On the line, she has two films in pre-production as a producer, 'A White Lie' and an 'Untitled Martina Navratilova' documentary.
04. Jennifer Lawrence: $18 Million
In the year 2015 and 2016, she was the highest paid actress in Hollywood. Her films have grossed more than $5.7 billion worldwide. She won the Best Actress Academy Awards in 2012 for her brilliant performance in 'Silver Linings Playbook'. She has won 3 Gold Globe Awards, a BAFTA Award, 7 MTV Movie Awards, 6 People's Choice Awards and many more.
Jennifer Shrader Lawrence was born in Indian Hills, Kentucky on the 15th of August 1990. Father Gary Lawrence was a construction worker. Mother Karen Koch was a Summer Camp Manager. She has two elder brothers. Jennifer went to Kammerer Middle School in Louisville. At the age of 14, she dropped out to pursue her acting career. In between her acting jobs, Jennifer served as an assistant nurse at her mother's camp.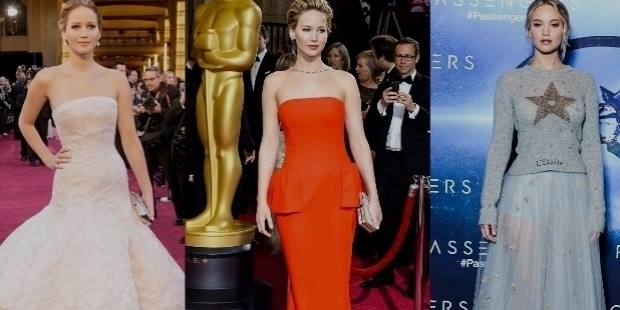 In 2006, Jennifer made her acting debut in the television film 'Company Town'. In the next 12 years, Jennifer has become the No. 4 highest paid actress in Hollywood. Her success story is very inspirational. She was seen this year in the spy thriller 'Red Sparrow'. Jennifer Lawrence has filmed her fourth X-Men film – 'Dark Phoenix', slated for a February 2019 release. She is starring in Steven Spielberg's film adaptation of photojournalist Lynsey Addario's memoir 'It's What I Do: A Photographer's Life of Love and War'.
03. Jennifer Aniston: $19.5 Million
She is renowned worldwide as Rachel Green. For 10 long years, her 5 friends and she ruled the small screen in the romantic comedy series 'FRIENDS'. She has won a Primetime Emmy Award, a Golden Globe Award and a Screen Actors Guild Award for her performance. She is the No. 3 highest paid actress in Hollywood this year.
Jennifer Joanna Aniston was born in Sherman Oaks, California on the 11th of February 1969. Father John Aniston and mother Nancy Dow were both actors. Acting was in her gene. Her father hailed from Greece and her mother was from Connecticut. The family moved to New York. Jennifer went to Waldrof School. At the age of 9, her parents separated. Jennifer graduated from Manhattan's Fiorello H. LaGuardia High School of Music & Art and Performing Arts. She joined the school's drama society.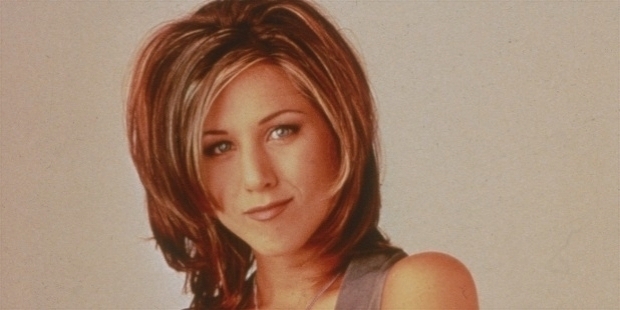 Jennifer Aniston and Reese Witherspoon are developing a morning show drama 'The Morning Show for Apple'. This will be her first project for a streaming service. 'Murder Mystery' is Jennifer's first original Netflix projects, which was announced this year. It is a mystery comedy with Adam Sandler. Then there is 'First Ladies', a film about the first lesbian President of the United States is also in the pipeline.
When it comes to love, Jennifer Aniston has been very unlucky. She lost Brad Pitt and last year, Jennifer separated from actor, director, and screenwriter Justin Theroux. Their marriage lasted for just two plus years.
02. Angelina Jolie: $28 Million
She has won an Academy Award, 2 Screen Actors Guild Awards and 3 Golden Globe Awards. She is ranked No. 2 in Hollywood as the highest paid actress. Father Jon Voight is a well-known successful actor. At the age of 7, Little Angelina made her silver screen debut with her father in 'Lookin' to Get out' in 1982. When she was 18, her first film was 'Cyborg 2'. Three years later, Angelina was in the lead role in 'Hackers'.
She has never looked back since then. In 1997, Angelina was critically acclaimed for her performance in the biographical cable films 'George Wallace' and 'Gia' in 1998. In 1999, she won her first Academy Award in the 'Best Supporting Actress' category for 'Girl, Interrupted'.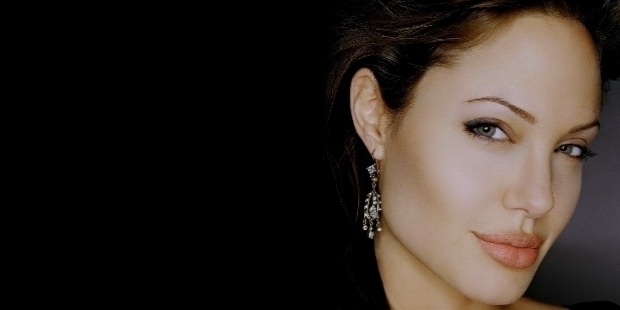 Angelina Jolie Voight was born in Los Angeles, California on the 4th of June 1975. Mother Marcheline Bertrand was also an actor like her father. Angelina has a mixed ancestry of German, Slovak, French, Canadian, Dutch and German from her parents' combination. Her parents separated in 1976, when she was just a year little baby. Angelina and her brother grew up with their mother. She has certainly come a long way.
In 2018, Jolie will be starring and producing the upcoming film adaptation of a 2014 James Scott novel 'The Kept'. She has been unlucky in marriage. So far, she has had three divorces with actors Jonny Lee Miller, Billy Bob Thornton and Brad Pitt. Angelina and Brad Pitt adopted three children and they have three of their own.
The No. 1: Scarlett Johansson: $40.5 Million
She is cut above the rest to rule as the No. 1 actress in Hollywood for the year 2018. Scarlett Johansson is currently the highest paid actress in the world. She fulfilled her childhood's dream to become an actor. The No. 1 spot is the icing on her cake.
Scarlett Ingrid Johansson was born Manhattan Borough of New York City on the 22nd of November 1984. Father Karsten Olaf Johansson is an architect and hails from Denmark. Mother Melanie Sloan is a Producer. She hails from an Ashkenazi Jewish family, from Poland and Russia. Scarlett's parents separated, when she was just 13. Scarlett went to PS 41, an elementary school in Greenwich Village, Manhattan.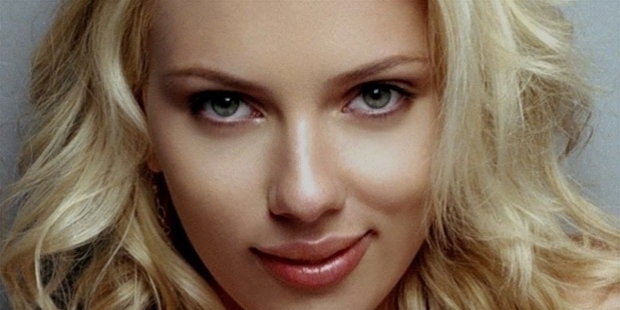 In 2018, Johansson voiced show dog Nutmeg in Wes Anderson's stop-motion animated film 'Isle of Dogs'. She reprised her MCU role as Natasha Romanoff / Black Widow in 'Avengers: Infinity War'. Johansson and her Avengers' costars raised $500,000 for the victims of Hurricane Maria. In 2018, she collaborated with 300 women in Hollywood to set up the 'Time's Up' initiative to protect women from harassment and discrimination.
Scarlett Johansson first married Canadian actor Ryan Reynolds in 2008. Three years later, they were divorced. In 2014, she met French businessman Romain Dauriac and married him. They have a lovely daughter. However, the marriage did not last long. In 2017, they were separated.
Want to Be Successful?
Learn Secrets from People Who Already Made It
Please enter valid Email