91st Academy Awards 2019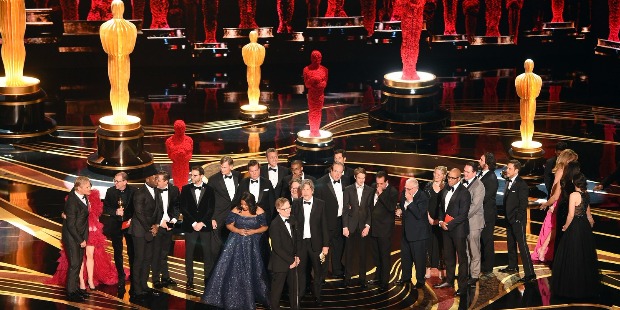 The Academy of Motion Picture Arts and Sciences presented the 91st Academy Awards in the grand ceremony held at the Dolby Theatre in Hollywood, Los Angeles, California on the 24th of February 2019. It is the evening the world awaits with bated breath each year like no other awards' night in the world of cinema. Stars descend from the galaxy in fashionable creations to attend the grand ceremony with hope, fears, joy and ecstasy.
It is the evening for the selected few to cherish lifelong for their grand success in their film career. Writing, Directing, Acting, Supporting, Editing and each respective process of the hundreds and thousands of cast and crew members to make a film to succeed comes to this final stage of achieving a legendary moment at the Academy Awards. Needless to say, the winning moment lasts forever and is recorded in the history books. Filmmaking is one of the toughest professions in the world.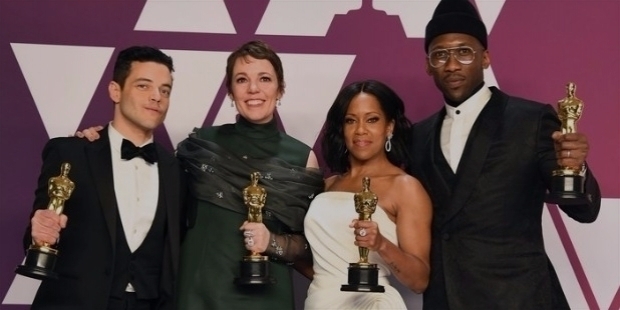 The 91st Academy Awards was thrilling and controversial in many aspects. The nominees prepare so hard to deliver their well-rehearsed surprise reactions and emotional speeches for the world to sympathize or empathize with them. For the second time in the history of the Academy Awards, the ceremony was held without a host. In 1989, the 61st Academy Awards opted to go without an emcee. It was a huge disaster. 30 years later, the 91st Academy Awards decided to go with a host again. Fortunately, many volunteered to host various segments to save the evening from a disaster.
Queen and Adam Lambert kicked off the evening with their superb performance belting the yesteryear hit 'We will rock you' and 'We are the champions' to put everyone in great mood. Tina Fey, Maya Rudolph and Amy Poehler presented the first segment in a hilarious manner, poking fun at the Oscars. Fey began "Welcome to the one millionth Academy Awards!"
Rudolph then revealed, ""So just a quick update, in case you are confused there is no host tonight. There won't be a popular movie category. And Mexico is not paying for the wall." Amidst audience's laughter, Poehler added, "And we won't be doing awards during the commercials, but we will be presenting commercials during the awards. So if all the winners could please say, 'Hellman's Mayonnaise: We are on the side of food,' instead of speeches, that would be great."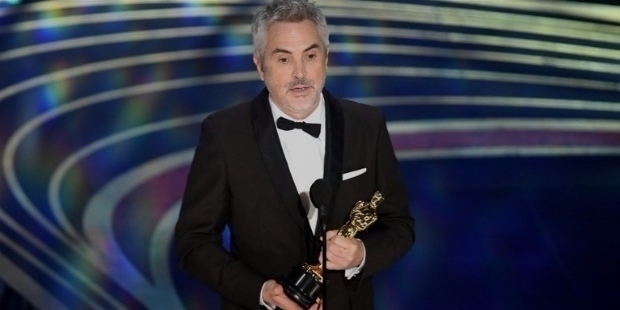 The trio then introduced the 'Actress in a Supporting Role' category. Regina King won the 'Best Supporting Actress' award for her powerful performance in 'If Beale Street Could Talk'. In her speech, she revealed, "I am an example of what it looks like, when support and love is poured into someone." She had to compose herself before breaking into tears. The tears of joy overwhelmed everyone.
Mahershala Ali won the 'Best Supporting Actor' for his scintillating performance in 'Green Book'. It was his second supporting actor Academy Awards. In 2017, Ali had won for 'Moonlight'. He joined Denzel Washington to become the second African-American to win two Oscars. He dedicated the award to his grandmother, who has been in his ears his entire life telling him that if he didn't succeeded, try and try again.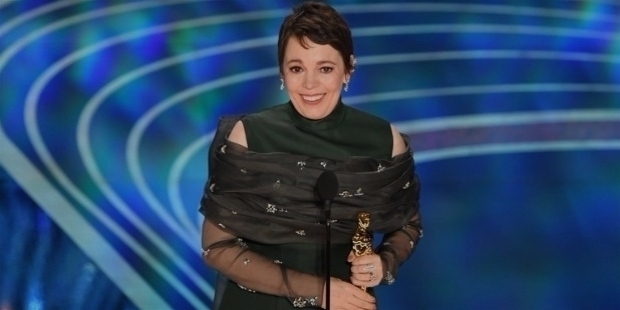 Julia Roberts stunned everyone in her stunning pink gown to present the 'Best Picture of the Year' award to 'Green Book'. Director and co-writer of the winning movie Peter Farrelly said, "The whole story is about love. It's about loving each other despite our differences."
Melissa McCarthy and Brian Tyree stood out among the presenters of the evening, when they decked out in full royal regalia reminiscent of 'The Favourite's lush costumes complete with bunny puppets to present the 'Best Costume Design' awards to Ruth Carter for 'Black Panther'. Ruth Carter became the first African-American nominee and winner in the 'Best Costume Design' category. She thanked Spike Lee for her start, who happens to be her frequent collaborator. Carter was earlier nominated for 'Malcom X'.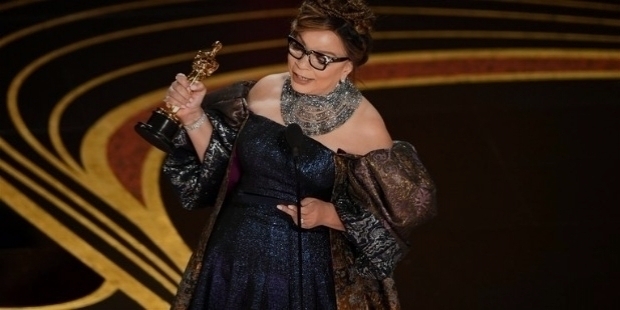 Bette Midler and Jennifer Hudson gave a soul stirring renditions of 'The place where lost things go' from 'Mary Poppins Returns' and 'I'll Fight' from 'RBG' respectively. Gillian Welch and David Rawlings enthralled the audience yodeling with their nominated original song 'When a cowboy trades his spurs for wings' from 'The Ballad of Buster Scruggs'. Bradley Cooper and Lady Gaga stole the show with their intimate performance singing 'Shallow' from 'A Star is Born'. All the musical performances, who were nominated in the 'Best Original Song' category, received a standing ovation from the audience.
The Oscars for the 'Best Original Song' was awarded to 'Shallow'. An emotional Lady Gaga thanked her family and said, "It's not about winning. But what it's about is not giving up. If you have a dream, fight for it. There's a discipline for passion. And it's not about how many times you get rejected or you fall down or you're beaten up. It's about how many times you stand up and are brave and you keep on going."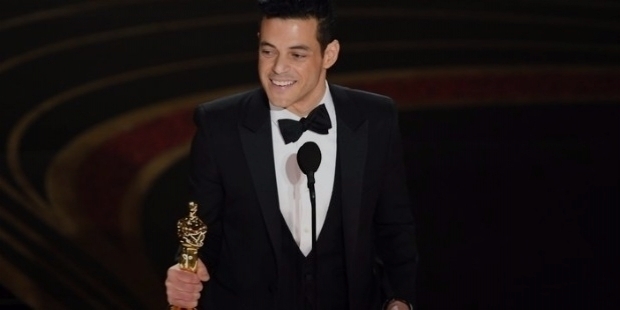 As expected, Rami Malek won his third consecutive 'Best Actor' awards and his first at the 91st Academy Awards, having won the Emmy Awards and BAFTA for 'Bohemian Rhapsody'. He remembered his late father and said, "I think he's looking down on me right now so this is a monumental moment. Lucy Boynton, you are the heart of this film. You are beyond immensely talented. You have captured my heart." Boynton portrayed Freddie Mercury's close friend and partner Mary Austin in the film. The two are in love."
Olivia Colman, who had won BAFTA was genuinely stunned and delighted, when she heard her name to win the 'Best Actress' award for 'The Favourite'. She thanked her costars, family, and friends and exclaimed, "It's genuinely quite stressful. This is hilarious! I got an Oscar! This is not how I wanted it to be!" Glenn Close lost at the Oscars once again to extend her seven-nominations losing streak.
At the 91st Academy Awards red carpet, designer dresses and bold fashion graced to encompass a colour of rainbow. Julia Roberts, Gemma Chan, Helen Mirren, Angela Bassett and Jason Momoa were looking flawless perfect in pink. Roma's star Yalitza Aparicio looked stunning in a soft mint-colored gown. Lady Gaga and Allison Janney wore striking black. Brie Larson and Jennifer Lopez looked pretty shimmered in silver.
Most of the stars revealed a penchant for pink and pastels, and bold, romantic styles. Gentlemen wore impeccable tailoring and clean lines, inspired several throwbacks to Old Hollywood glamour, including Richard E. Grant's lush red velvet dinner jacket.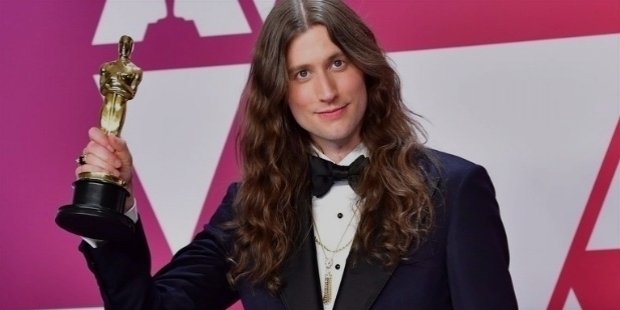 'Bohemian Rhapsody' won four Oscars, followed by 'Black Panther' and 'Roma' with three each. Mexican director Alfonso Cuarón added another Oscars for his direction to his amazing winning collection. 'Black Panther' received three Academy Awards: the first trophy ever for a Marvel film, which included a historic 'Best Production Design' award for Hannah Beachler, the first African-American nominee and winner in the category.
The Oscars, as is routine, took time to honor the many talents, the world lost during the previous year, the lives they touched and the art they made or made possible.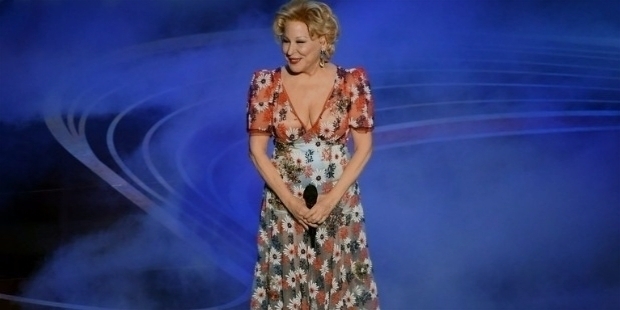 The Academy's Scientific and Technical Awards honoured twenty-eight individuals for their contributions to fields, ranging from motion graphics to facial capture technology, at a formal dinner held on the 9th of February 2019 at the Beverly Wilshire in Beverly Hills. These discoveries and innovations have contributed in significant ways to the art of filmmaking.
Serving as the host for the evening's festivities, actor David Oyelowo enthused, "The reason we celebrate is because someone had a story to tell that is the art, and telling that story requires tools. That is the science. The work you have done to advance the art and science of motion pictures is invaluable."
'Roma' and 'The Favourite' received the highest 10 nominations each at the 91st Academy Awards. Unfortunately, 'The Favourite' won just one Oscars for Olivia Colman as the 'Best Actress'. 'Roma' won three Oscars – the 'Best Director' for Alfonso Cuaron, 'Best Cinematography' and 'Best Foreign Language Film'. Oscars also put a check on Netflix's rise with the success of the year 2018 'Roma' by selecting 'Green Book' as the 'Best Picture'.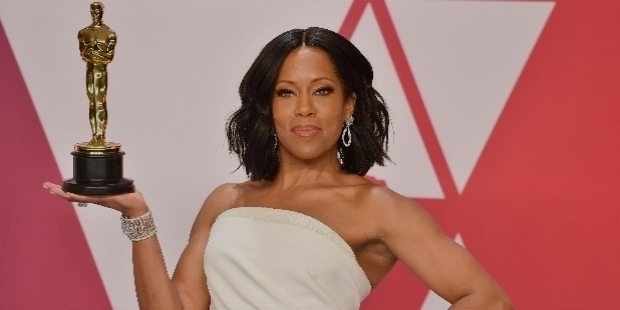 This year, the world witnessed a major shift from the 'Oscars so white' to a more diverse honours being acknowledged by African-American talents, like Hannah Beachler and Ruth Carter for 'Black Panther' and Mexican talent Alfonso Cuaron. Asian-Americans were represented by the 'Best Documentary' award to 'Free Solo' and 'Bao' for winning the 'Best Animated Short' conceived and directed by Domee Shi. LGBT were acknowledged with 'Bohemian Rhapsody'.
The 2019 Oscar winners are:
Best Picture: Green Book
Best Director: Roma -- Alfonso Cuarón
Best Actress: Olivia Colman -- The Favourite
Best Actor: Rami Malek -- Bohemian Rhapsody
Best Supporting Actor: Mahershala Ali -- Green Book
Best Original Song: Shallow -- A Star Is Born
Best Original Score: Black Panther -- Ludwig Goransson
Best Adapted Screenplay: BlacKkKlansman -- Charlie Wachtel, David Rabinowitz, Kevin Willmott and Spike Lee
Best Original Screenplay: Green Book -- Nick Vallelonga, Brian Currie, Peter Farrelly
Best Live Action Short Film: Skin
Best Visual Effects: First Man
Best Documentary -- Short Subject: Period. End of Sentence
Best Animated Short Film: Bao
Best Animated Feature Film: Spider-Man: Into the Spider-Verse
Best Film Editing: Bohemian Rhapsody
Best Foreign Language Film: Roma -- Mexico
Best Sound Mixing: Bohemian Rhapsody
Best Sound Editing: Bohemian Rhapsody
Best Cinematography: Roma
Best Production Design: Black Panther
Best Costume Design: Black Panther
Best Makeup and Hairstyling: Vice
Best Documentary – Feature: Free Solo
Want to Be Successful?
Learn Secrets from People Who Already Made It
Please enter valid Email