Susan Wojcicki Story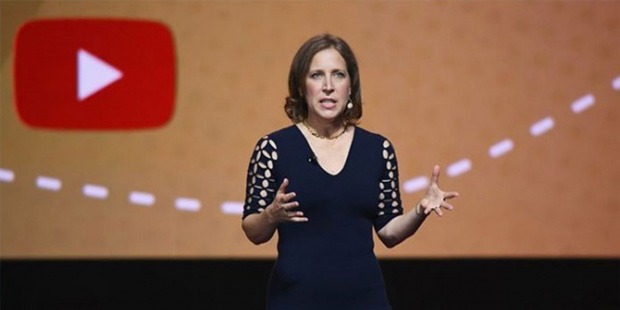 When it comes to one of the most accomplished female CEOs in the world today, no one comes to YouTube CEO Susan Wojcicki. She has been with YouTube since 2014 and the company has become the largest video streaming platform under her leadership. Her journey to becoming a highly-revered business icon is impressive as it is inspiring and it also should serve as a great example for women aiming to achieve great things in any field not just in business.
Childhood
Susan Diane Wojcicki was born in Santa Clara in the state of California, United States on July 5, 1968. Her father Stanley is of Polish descent while her mother Esther is Jewish. Stanley is a physics professor at Stanford University while Esther is a renowned educator. Susan mostly spent her childhood in Palo Alto, California, and took up secondary education at Gunn High School.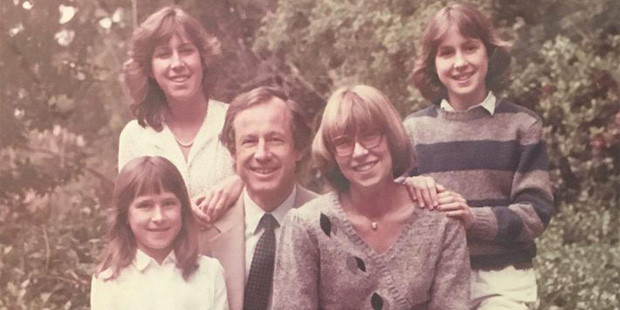 At the age of 11, young Susan already displayed a strong business drive as she went around her neighborhood selling spice ropes, a plaited yarn threaded with spices. She was also interested in journalism as she was active in her school newspaper.
Education
After graduating from Gunn High School, Wojcicki then moved to Massachusetts and attended Harvard University. She took up a history and education degree at Harvard and graduated with honors in 1990. Realizing that she was more interested in technology, she returned to her home state in California and took up two Master's programs in quick succession. In 1993, she obtained her Master's of Science in economics from the University of California, Santa Cruz, and five years later she obtained a Master of Business Administration from the UCLA Anderson School of Management.
Early Career and Google Senior VP
Wojcicki began her professional career at Intel and worked in a marketing role. She was also a consultant at management consulting firms Bain & Company and R.B. Webber & Company. While at Intel, she was introduced by a mutual friend to Google co-founders Sergey Brin and Larry Page. Google essentially has its roots in Wojcicki's garage as Brin and Page would rent the area and began developing Google's very first code there. As Google's operations started to grow, Brin and Page soon rented the entire first floor of Wojcicki's house. Despite the tenants occupying more and more space, Wojcicki actually welcomed their presence with the regular rent payments proving to be very helpful in her financial struggles at the time.
By 1999, Google was officially launched and Wojcicki was one of the first 16 employees brought on board. In fact, she would become the company's first marketing manager. She was responsible for developing one of Google's earliest marketing platforms, Google Doodles. She was also part of the team that developed Google Images and Google Books. A few years later, she would lead the development of one of Google's most popular services AdSense. Google AdSense is currently the world's largest ad display network.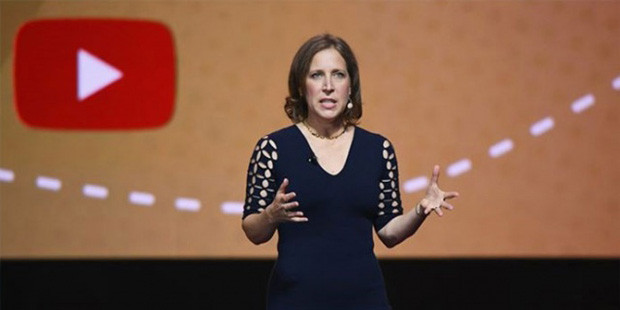 With her successful work on AdSense, Wojcicki soon progressed to become Google's senior vice president for advertising and commerce. AdWords and Google Analytics would then be developed under her watch.
YouTube CEO
At around Google's early expansion, one startup was proving to become a major competitor that was mainly competing with Google Video: YouTube. Founded by Steven Chen, Chad Hurley, and Jawed Karim in 2006, YouTube was already one of the fastest-growing sites at the time with 20 million users visiting the site every month.
YouTube's rapid rise would get the attention of Google executives, particularly Wojcicki. She then proposed that Google acquire YouTube as the acquisition would mean having a strong grip on the potentially profitable video streaming market. After months of negotiations and fighting off other offers from Microsoft, Yahoo, and Viacom, Google successfully managed to acquired YouTube for a massive $1.65 billion.
After the acquisition, Wojcicki was named as YouTube's new chief executive officer. She would also be named the "most important person in advertising" as well as one of Time's 100 most influential people of 2015. By the time the acquisition was completed, the YouTube app had logged 20 million users per month and 100 million video views per day. Wojcicki's net worth also soared to $580 million.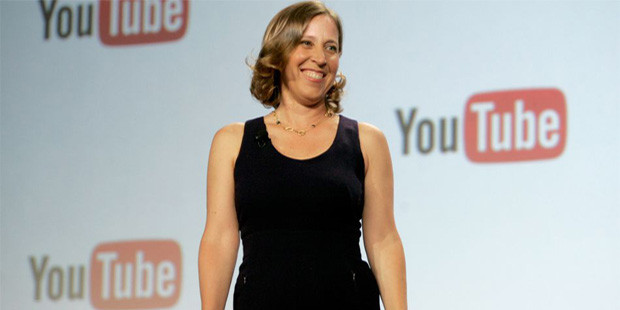 Since 2014, YouTube's revenue has grown significantly with the company achieving record-high revenue numbers in 2020 ($19.77 billion). Wojcicki also oversaw the launch of YouTube's ad free subscription service, YouTube Premium, and its internet television service YouTube TV. YouTube Premium currently has over 20 million subscribers and three million subscribers. Wojcicki attributed YouTube's success to the platform's countless content creators, saying that they are "truly next-generation media businesses, with millions of views (including live streaming) and global brands, who are contributing to local and global economies, and creating jobs."
Advocacy
Two of Wojcicki's main advocacies include better maternity leave benefits and the elimination of gender discrimination in technology companies. Being a mother of five, it's not surprising that Wojcicki sees the need for companies giving increased maternity leaves for their employees. In 2014, she wrote an article in the Wall Street Journal mainly emphasizing that paid leave isn't only beneficial for expectant mothers but also for the company. In the article, she cited when Google increased the paid maternity leave from 12 to 18 weeks in 2007, the rate of new mothers leaving the company decreased by 50%.
With regard to gender discrimination, Wojcicki suggested that Silicon Valley companies should hire more women and focus on gender diversity to help curb discrimination which is still prominent in most companies today.
Personal Life
Wojcicki is married to Dennis Troper and they have five children together. She has two sisters, Janet and Anne. Janet is a medical doctor while Anne is the founder of biotech company 23andMe. Anne Wojcicki previously dated baseball legend Alex Rodriguez. Wojcicki's family is Polish but they are also U.S. citizens.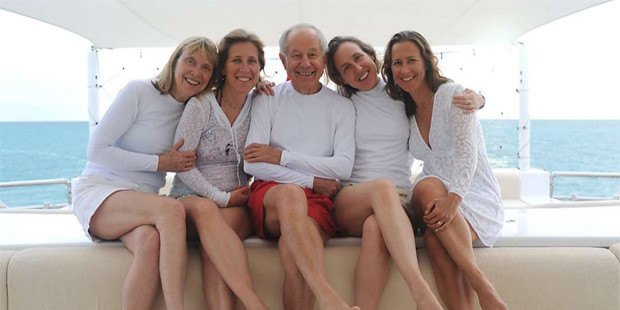 As YouTube continues to dominate the video streaming industry, the spotlight will continue to shine on Susan Wojcicki. An intelligent, passionate, and determined individual, Wojcicki is the essential leader that every woman should look up to.
YouTube CEO Susan Wojcicki Speech
Full Name :

Susan Diane Wojcicki
Zodiac Sign :
Birth Place :

Santa Clara
California
Education :

UCLA Anderson School of Management
Occupation :
Industry :
Networth :

$580 Million
Want to Be Successful?
Learn Secrets from People Who Already Made It
Please enter valid Email