Top 10 Highest Paid Models in 2018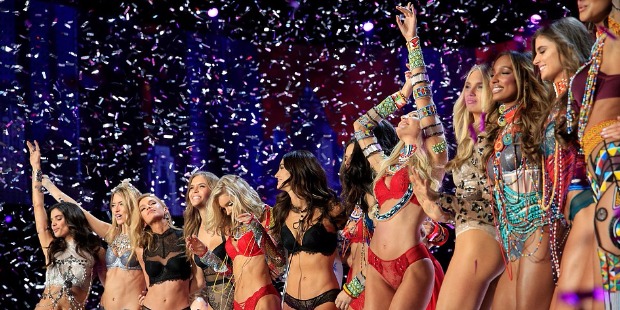 The World of Fashion is ethereal in every sense. Millions of models, artists, fashion designers, stylists, make-up artists, choreographers and others come together to achieve grand success of an ad, show or else fashion shoots. It is a tireless hard work world behind the scene. However, for the other world, who is watching these fashion icons, life in the World of Fashion is full of glamour, fascinating opportunities and an exciting adventure to travel all around the world.
Models' lives are envied by many for earning such lucrative perks, when they are hot property. However, life in the World of Fashion is very short and may have devastating effects in a model's life. As the year 2018 is nearing to its end, Success Story presents you the "Top 10 Highest Paid Models" in the world.
10. Miranda Kerr: $6,000,000
The Australian model has been in the fashion industry ever since 1997, when she won the Dolly Magazine Model Search Competition. She has reign the world of fashion with her beauty, hard work, dedication, charisma and style, since the last 21 years. It is certainly not a mean feat for a model to remain so successful for more than two long decades. Miranda Kerr is the 10th Highest Paid Models in the World for the year 2018.
Miranada was born in Sydney on the 20th of April 1983. She was raised in Gunnedah in New South Wales. Her younger brother's name is Matthew. Kerr's ancestry has a smaller amount of Scottish and French with the dominance of English. Little Miranda was very adventurous by nature during his childhood. She rode horses in her grandmother's farm and even used to race motorbikes. Her family moved to Brisbane. In 2000, Miranda graduated from the All Hallows' School. Nutrition and Health Psychology were her subjects for graduation.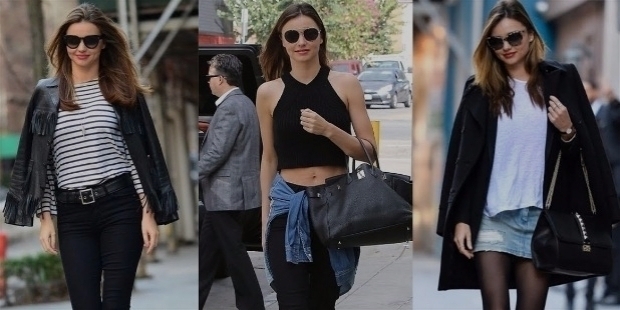 Miranda Kerr has been featured in prominent well-known runway and print campaigns like Alex Perry, Baby Phat, Lisa Ho, Voodoo Dolls, Levi's, Bettina Liano, Nicola Finetti, L.A.M.B., Heatherette, Betsey Johnson, Trelise Cooper, Jets, John Richmond, Blumarine Swimwear, Neiman Marcus, Seafolly Swimwear, Anna Molinari, Rock and Republic, Roberto Cavalli, and Ober Jeans ever since 2004.
In 2007, Miranda Kerr became the first Australian model to sign the contract with Victoria's Secret after the successful Maybelline campaign. She also became the first ever Australian Victoria's Secret Angel. Her soaring popularity worldwide as Victoria Secret's Angel were televised in 2006, 2007, 2008 and 2009 runway shows.
Miranda owns a series of glass ware, a cosmetic line and Kora Organics, which is her own brand of organic skin care. In the year 2010, Miranda married actor Orlando Bloom. They were blessed with a son. The marriage did not last long and they were divorced by 2013. Four years later, Miranda found love in Evan Spiegel, the American billionaire who owns Snap Inc. They are blessed with a son.
09. Liu Wen: $7,000,000
Liu Wen is China's first supermodel, who is renowned in the World of Fashion. Liu became the first-ever East Asian descent model to walk the Victoria's Secret Fashion Shows – the ultimate dream wish of every single model. Liu Wen was born in Yongzhou in Hunan province of China on the 27th of January 1988. Little Liu aspired to become a tour guide. However, destiny had other plans for her.
In 2004, Liu Wen entered a modeling competition and since then she has never looked back. She is the 9th Highest Paid Model in the World. Liu was the first spokes-model of East Asian descent for the Estée Lauder Companies. In the year 2008, Liu made her debut on the international runways in Milan, followed by in Paris for Chanel, Jean Paul Gaultier, and Hermès.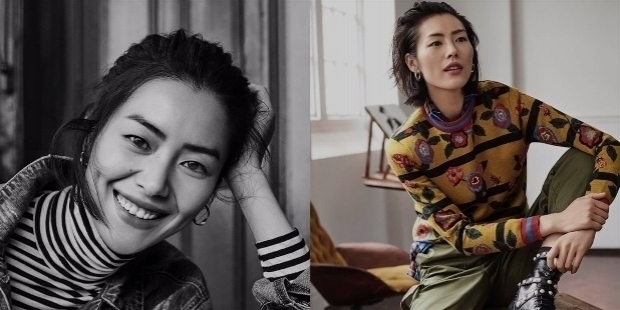 Liu Wen is very popular and famous in China for her grand success in the World of Fashion. She has appeared in campaigns for Calvin Klein, Dolce & Gabbana, Roberto Cavalli, Oscar de la Renta, Hugo Boss, Alexander Wang, Rag & Bone, H&M, Marni, Lane Crawford, Bergdorf Goodman, Diesel, Gap, and Vivienne Tam, just to name a few.
08. Candice Swanepoel. : $7,100,000
The South African teenager was discovered in a flea market and the rest has become history for Candice Swanepoel. Candice was born in Mooi River in South Africa on the 20th of October 1988. Her Afrikaner family has Dutch ancestry. Candice's father Willem Swanepoel hails from Zimbabwe and her mother is from South Africa. Her elder brother is named Stephen. Little Candice practiced ballet. She completed her schooling from St. Anne's Diocesan College.
Candice Swanepoel holds the 8th spot as the Highest Paid Models in the World. She has graced the runways for Fendi, Chanel, Tommy Hilfiger, Dolce and Gabbana, Michael Kors, Donna Karan, Giambattista Valli, Jason Wu, Prabal Gurung, Rag & Bone, Oscar de la Renta, Elie Saab, Diane von Fürstenberg, Sportmax, Betsey Johnson, Stella McCartney, Viktor and Rolf, Givenchy, Jean Paul Gaultier, Christian Dior, Blumarine, and Ralph Lauren.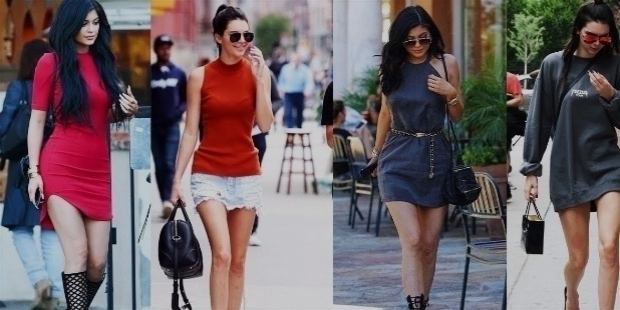 The South African Supermodel is a very caring Philanthropist. Candice supports Mother2Mother charity organization, which works towards eradication of HIV among the women and children of Africa. In 2013, she became the centre of attention, when she adorned the $10 million 'Royal Fantasy Bra' in the Victoria's Secret Fashion Show. The beautiful model is fluent in Afrikaans, English, and Portuguese.
Candice Swanepoel launched her own swimwear collection 'Tropic of C' in 2018. She has been in love with Brazilian model Hermann Nicoli since 2005. The lovers got engaged in 2015 to celebrate the decade-long dating. A year later, the couple was blessed with their first son. In 2018, Candice gave birth to her second son.
07. Cara Delevingne: $8,500,000
At the age of 10, she made her debut as a model alongside model Lady Eloise Anson for Vogue. Cara Delevingne was born in Hammersmith in London on the 12th of August 1992. Father Charles Hamar Delevingne was a Property Developer. Little Cara grew up in Belgravia with two elder sisters. It is interesting to note that Joan Collins is her grandmother and Condé Nast executive Nicholas Coleridge is her grandfather. The family descends from the Anglo-Jewish Faudel-Phillips baronets.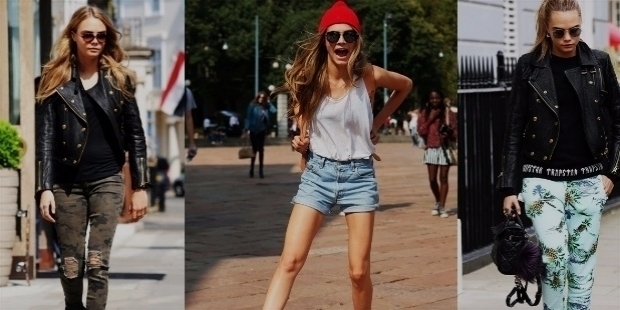 Little Cara went to Francis Holland School for Girls in central London. At the age of 16, Cara moved to Bedales School in Hampshire. She found school challenging because of her dyspraxia. In 2012, Cara Delevingne became famous when Burberry's Christopher Bailey discovered her working part-time in the office of a fashion website. Currently, Cara Delevingne is the 7th Highest Paid Model in the World.
The multifaceted model is also a big name in Hollywood. Apart from being an actor, Cara is also a well-known singer. She was last seen in films 'London Fields' and 'Her Smell' this year. At the 2011 London Fashion Week, Cara Delevingne made her catwalk debut for Burberry. She also marked her debut as a novelist of young-adult fiction titled 'Mirror, Mirror', which was co-written with Rowan Coleman, the British writer.
06. Rosie Huntington-Whiteley: $9,000,000
This British model is a born natural. At the age 16, she made her modeling debut for a Levi's Jeans commercial in 2003. 15 years later, she is the 6th Highest Paid Model in the world. Rosie Huntington-Whiteley has walked the runways for Givenchy, Burberry, Oscar De La Renta, Valentino, Michael Kors, Roberto Cavalli, Balmain, Louis Vuitton, DSquared2, Badgley Mischka, Blumarine, Marchesa, Vivienne Tam, Versace, Vera Wang, Betsey Johnson, Alberta Ferretti, Prada, Giles Deacon and Moschino.
Rosie was born in Plymouth in Devon on the 18th of April 1987. Father Charles is a Chartered Surveyor and mother Fiona is Fitness Instructor. She grew up with her brother and a sister on a farm near Tavistock in Devon. It is interesting to note that Rosie's debut catwalk was alongside the Supermodel Naomi Cambell in New York, in the spring of 2004.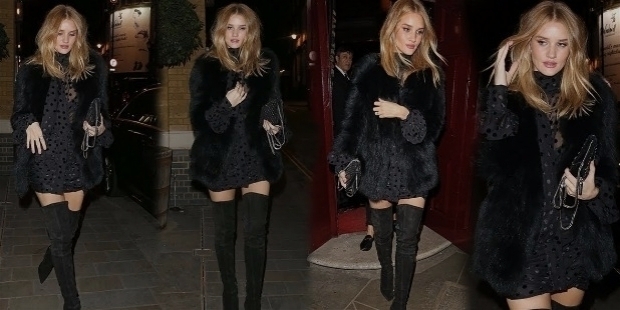 The multifaceted model also dons the hats of an actress, designer and a businesswoman. Rosie has graced the silver screen in hot films like 'Transformers: Dark of the Moon' in 2011 and 'Mad Max: Fury Road' in 2015.
Dolce & Gabbana, Burberry, Nirav Modi, Ralph Lauren, DKNY, Escada, Versace, Leon Max, Prabal Gurung, Balmain, Karen Millen, Loewe, Bvlgari, Tommy Hilfiger, BCBG, Thomas Wylde, Clinique, Sportmax, Topshop, Marks & Spencer, Victoria's Secret, French Connection, Levi's, Macy's, and Bloomingdale's are some of the renowned brands for which Rosie has appeared in ad campaigns.
Rosie has been in relationship with Jason Statham since 2010. The couple got engaged in January 2016. On the 24th of June 2017, the couple was blessed with a son, named Jack Oscar Statham.
05. Gigi Hadid: $9,000,000
She arrived in the modeling world at a tender age of just two. She is Paul Marciano's discovery. She is hot, chic and perhaps the most-talked about model. She has walked runway for Versace, Chanel, Elie Saab, Fendi, Marc Jacobs, Anna Sui, Miu Miu, Balmain, Diane Von Furstenberg, Tommy Hilfiger, Fenty x Puma, Isabel Marant, and Giambattista Valli. Barely 23, she has created furore in the World of Fashion. Gigi Hadid, the American model commands the 5th rank in the Highest Paid Model in the World.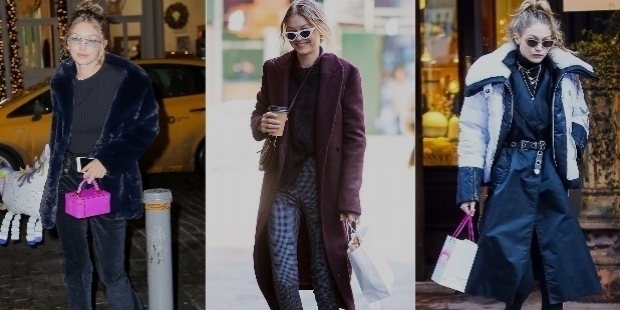 Jelena Noura Gigi Hadid was born in Los Angeles on the 23rd of April 1995. Father Mohamed Hadid is a Real Estate Developer. Mother Yolanda Hadid is a former model. Gigi's mother is Dutch and her father hails from Palestine. After completing her High School, Gigi moved to New York City to seriously pursue a career in modeling and studies. She was pursuing Criminal Psychology. However, she discontinued her course in 2013.
In 2014, Gigi Hadid made her debut at the New York Fashion Week. She walked for Desigual's show. By 2016, Gigi had become the global brand ambassador for Tommy Hilfiger, fronting campaigns for underwear, apparel and fragrances. In the late 2015, Gigi was dating singer Zayn Malik. The affair lasted for less than three years. They split on the 13th of March 2018.
04. Kendall Jenner: $10,000,000
She entered the modeling world as a teenager at 14 in 2009. It was a Twist campaign for Forever 21. Since then the stunning model has walked for Chanel, Alexander Wang, Diane von Fürstenberg, Donna Karan, Vera Wang, Michael Kors, Marc Jacobs, Oscar de la Renta, Giles Deacon, Fendi, N°21, H&M, Balmain, the annual Dosso Dossi Fashion Show in Antalya, Turkey, Givenchy, Elie Saab, and Ports 1961.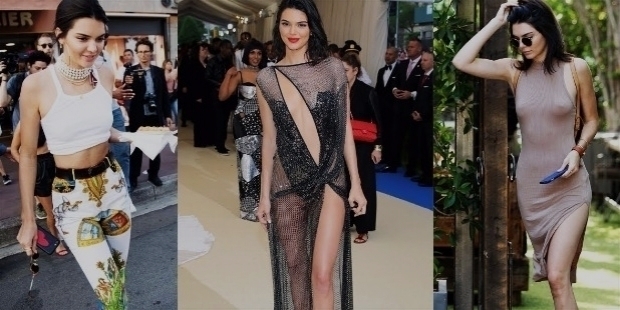 The American model Kendall Nicole Jenner was born in Los Angeles in California on the 3rd of November 1995. She holds the number 4th rank in the Highest Paid Models in the World. Father William Bruce Jenner is a retired Olympic Decathlete Champion. Mother Kris Jenner is a known Television personality. It is interesting to note that Jenner revealed her identity as a trans-woman in April 2015. From Bruce, she changed her name to Caitlyn on the 25th of September 2015. She has been called the most famous openly transgender woman in the world.
Kendall Jenner was seen in 'Ocean's 8', which was released on the 8th of June 2018. She has been very shy to talk about her love life in public. Kendall helps and supports the Children's Hospital Los Angeles by auctioning her clothing to raise money for them.
03. Karlie Kloss : $10,000,000
Her first modeling stint was for Abercrombie and it was shot by Bruce Weber. Since then, she has modeled for Rebecca Taylor, Jean Paul Gaultier, Donna Karan, Nina Ricci, Chloé, Lacoste, Sportmax, Alexander McQueen, Yves Saint Laurent, Elie Saab, Dolce & Gabbana, Gap, Bally Shoe, Bergdorf Goodman, Pringle of Scotland, Dior, Hermès, Oscar de la Renta, Sonia Rykiel, Aquascutum, Topshop, Eryn Brinie, Uniqlo, Omnia Jade, Lord & Taylor, Barneys New York, American Eagle, Victoria's Secret PINK, and Adidas.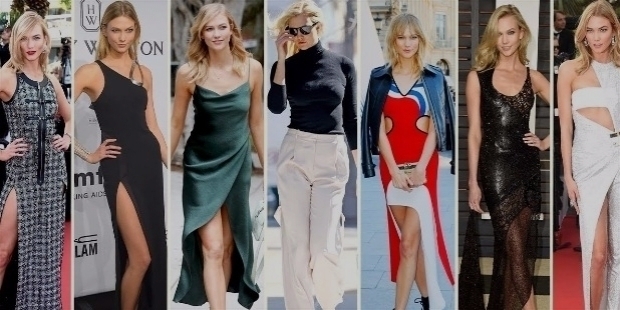 Karlie Kloss was born in Chicago on the 3rd of August 1992. Father Kurt Kloss is an Emergency Physician. Mother Tracy is a freelance Director. She hails from a Danish, German and Polish ancestry. Karlie has three sisters. In 1994, the family moved to St. Louis. She is a trained classical ballet dancer. Little Karlie went to Webster Groves High School in Webster Groves, Missouri. In September 2015, she enrolled in the Gallatin School of Individualized Study of New York University.
Karlie became Victoria's Secret Angel in 2011. She continued as their Angel till 2015. She took a two-year break to pursue her studies at New York University. Karlie Kloss holds the 3rd spot in the Highest Paid Model in the World. Karlie is married to Joshua Kushner.
02. Adriana Lima: $10,500,000
She is the longest running and most popular angel in the history of Victoria's Secret Angels. She is cut above the rest and an inspirational idol for millions of aspiring models. She shot to fame at the age of 15, when she won 'Ford's Supermodel of Brazil' competition. In the following year, she became the runners up at the 'Ford's Supermodel of the World' competition. She is the No. 2 Highest Paid Model in the world. She has ruled the second spot since 2014.
Adriana Lima was born in Salvador in Bahia, Brazil on the 12th of June 1981. Father Nelson Torres left his wife Maria das Gracas Lima, when Adriana was just 6 months young. She was raised by her social worker mother. She is a Pardo Brazilian with multiple ethnicities. She is fluent in Portuguese, English, Italian and Spanish. She has ruled as Victoria's Secret Angel from 1999 to 2018. It is an astounding achievement of Adriana.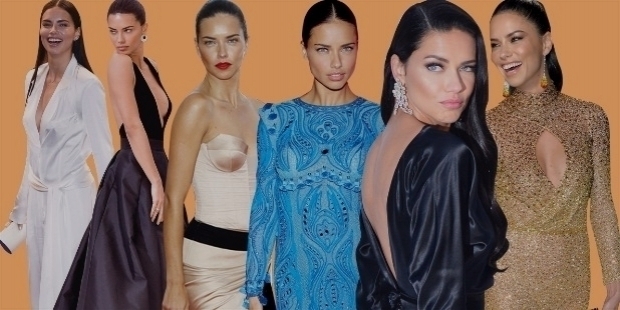 Adriana has walked the catwalk for Rosa Cha, Caio Gobbi, Fause Haten, Luca Luca, Liverpool Fashion, Dosso Dossi, Carmen Steffens, Cía Maritima, Fendi, Giorgio Armani, Valentino, Miu Miu, Givenchy, Versace, Marc Jacobs, Christian Dior, Paco Rabanne, Victoria's Secret, Prada, Louis Vuitton, Guy Laroche, Ralph Lauren, Christian Lacroix, Escada, Nanette Lepore, Richard Tyler and Betsey Johnson.
She also happens to be an actress. She played Mickey Rourke's wife in 'The Follow'. Adriana Lima was engaged to Serbian NBA player Marko Jaric in June 2008. They got married on the Valentine's Day in 2009. They are blessed with two daughters. Five years later, the couple was divorced. Adriana helps and supports the orphanage Caminhos da Luz in Salvador.
THE No. 1: Gisele Bundchen : $30,500,000
She is cut above the rest in the World of Fashion. As the Numero Uno Highest Paid Model in the World, Gisele Bundchen rules the fashion world with her stunning beauty as the Supermodel. She has dominated the No. 1 spot since the past one decade. She is known as the 'QUEEN of SUPERMODELS'!
The Brazilian beauty was born in Horizontina, Rio Grande do Sul, Southern Brazil on the 20th of July 1980. Father Valdir Bundchen worked as a College Professor. Mother Vania Nonnenmacher was a Bank Clerk Pensioner. Gisele and her five sisters were raised in Southern Brazil. The Bundchens are a sixth-generation Brazilian of German descent. Gisele is fluent in Portuguese, English, Italian, Spanish and French.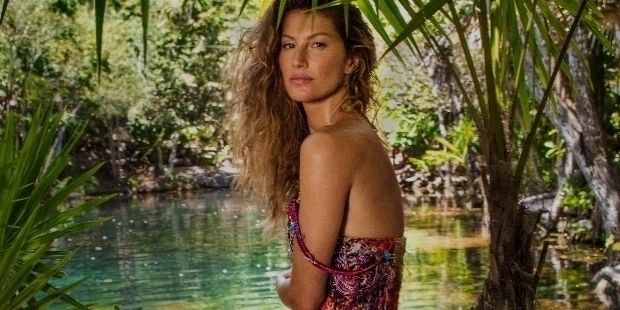 At the age of 14, Gisele moved to Sao Paolo to pursue her modeling career. Her first break came in 1996 at the New York Fashion Week. She is known as the only remaining true and original Supermodel today. She also happens to be an actress. She was seen in 'The Devil's Wear Prada' and 'Taxi'. Gisele Bundchen is famous to introduce the 'Horse Walk' during the Victoria's Secret Angels Show.
In 2009, Gisele married Tom Brady, New England Patriots quarterback. They are blessed with a son and a daughter. She is an active Philanthropist and supports charities like 'Save the Children', 'Red Cross' and 'Doctors without Borders'.
Want to Be Successful?
Learn Secrets from People Who Already Made It
Please enter valid Email