Top 5 Failures & Success of the Year 2018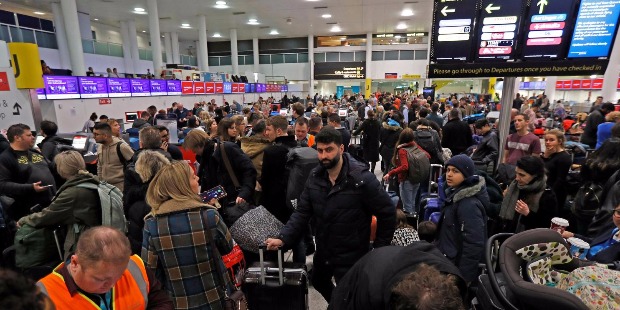 Success is directly proportional to failures. In fact, failure and success are interconnected and complement each other in the larger sense. The year 2018 has been an eventful year for the world. There are a large numbers of 'Success' and 'Failures', which affected the world's population in multiple aspects. Success Story picks the 'Top 5 Failures and Success of the Year 2018'.
Failures:
5. Donald Trump
The citizen of the United States of America and its Constitution has become 'the' big failure and joke under the 45th US President Donald John Trump's administration. America has fallen from power and grace in the world in his two years' Presidency. Ranked at No. 5th among the 'Top 5 Failures of 2018', the little said is better.
The list of his failures as the President is simply endless…
Ironical it may seem, Trump has created a new world record of failing his country, Americans and the world. With as many as 17 Criminal Investigations undergoing against him, Trump has been firing and losing his staff at an alarming rate. As the Mueller Investigation is taking its final stage, he has lost all his trusted efficient lieutenants and the Republicans have even conceded the 'House' to Democrats in the mid-term election.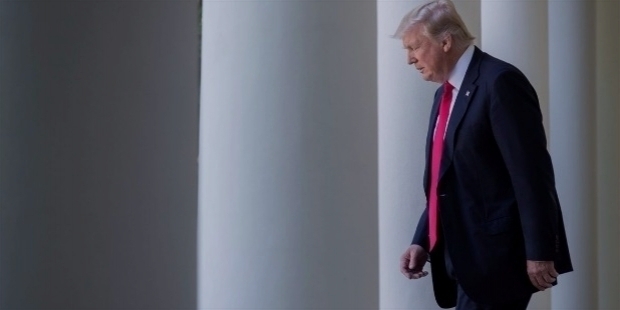 Trump's past is fast catching up with him. He is breaking every American strong alliance with political leaders around the world. Simultaneously, Trump has openly sided with evil dictators like MBS, Kim Jong Un and the KKK Nazi Group, just to name a few. His own once-trusted staff members are opening every small detail of his misdoings by signing a plea deal with Mueller.
Donald J Trump Foundation is all set to dissolved, because of multiple frauds and criminal offences. The case continues as his wife Melania, sons Eric and Don Jr., daughter Ivanka, and son-in-law Jared Kushner are alleged to be involved in all his dealings. Trump has let his own country down. Well, the world's problems are not his problems, because of his fascist ego.
4.Climate change
Volcanic eruptions, Tsunami, Hurricanes, Cyclones, Flash Floods, High and Low Temperatures, Famines, Floods, Rising Sea Levels, Typhoons and Wild Fires have increased their frequency due to climatic disorders caused by none other than our own modern civilization. Ranked at No. 3 in the 'Top 5 Failures of 2018', the dangers are becoming more disastrous and devastating.
With USA having walked out of Paris Accord in 2017, at COP24 – the 24th Conference of Parties in Katowice, Poland, 200 nations of the world have agreed to the Paris Agreement Rulebook. Scientists and Activists have been pushing for more ambitious commitments to reduce emissions to check Global Warming.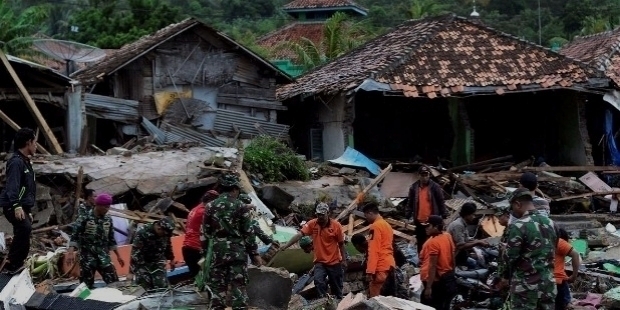 Many countries around the world are still struggling to face the challenging task to deal with climate change. Deploying clean energy in their respective countries, financing climate change adaptation in vulnerable regions, or pooling money to help more fossil fuel-dependent countries discontinue their ties to carbon-intensive energy have become humongous challenge.
3. Rohingya refugee crisis
From being the 1991 Nobel Peace Prize laureate to Myanmar State Counsellor, Aung San Suu Kyi has become 'the' big failure for her country and the world. Once upon a time, she was popularly known as 'Amay Suu' by Burmese meaning 'Mother Suu' and an epitome of peace for having being the 'longest political prisoner' under house arrest by Burmese Army for nearly 15 long years.
Ranked at No. 4th in the 'Top 5 Failures of 2018', Aung San Suu Kyi as the Head of the Government has refused to accept Myanmar's military had committed massacres of Rohingyas. She has prosecuted journalists covering the crisis. One wonders, what has changed since she came into power in April 2016?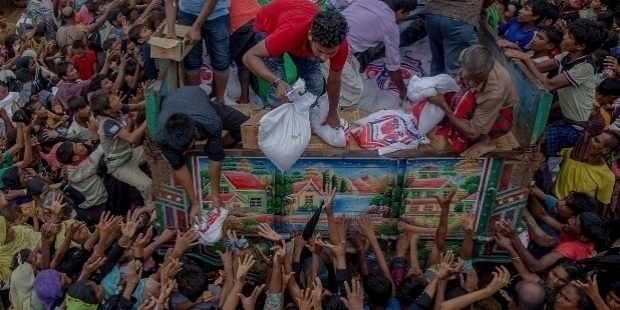 Aung Suu Kyi has shown no inclination to solve this inhuman crisis or taking any action to the persecution of the Rohingyas in Rakhine State. Rohingyas Genocide by government forces had escalated by 2017 and its effect was seen in 2018. Suu Kyi has been criticized by the world for ethnic cleansing. She had refused to even grant citizenship to Rohingyas.
Rohingyas refugee fled to neighboring countries like China, Bangladesh, Malaysia, Indonesia and Thailand to save their lives. The '25th August 2017 ARSA Attacks' is described as one of the biggest refugee crises and cases of ethnic cleansing, since the World War – II. Suu Kyi's leadership style is imperial and has weakened freedom of the press.
2018 saw Aung San Suu Kyi being stripped of 'Freedom of Edinburgh Award' (2005), 'Canadian Honorary Citizenship' and Amnesty International 'Ambassador of Conscience Award' for the Rohingyas Genocide by Myanmar's Government.
2. Advanced Technology
Facebook and Google Data Leaks, Gatwick Airport Drones Attack, Smartphone making dumber Millennials, Robots snatching Manual Jobs are some of the major threats of advanced technology, which have become dangerous trends of 2018. Ranked at No. 2 in the 'Top 5 Failures of 2018' threats of advanced technology is for real and on our face.
If the threat is not checked before it is too late, the human civilization will face more problems in life in the coming years. As per expert academics Turow, people are very uncomfortable with surveillance and they don't know what to do. Data collection has become big business for bigger Incorporations.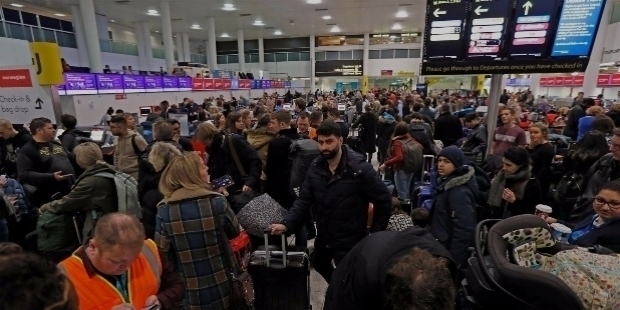 Facebook data leaks had become so common in 2018, that everyone wonders how they are making more billions than others. Google data leaks had seen closure announcement of Google+. Online personal information is being sold at premium rates to bigger Incorporations.
2018 discovered how Facebook mishandled data from its users and sharing private messages with large corporations like Spotify and Netflix. European lawmakers passed the General Data Protection Regulation, sweeping privacy law in Europe. It was followed by a California State Law on Privacy.
Drones attacking Gatwick airport before Christmas became nightmare for travellers and airport security. Threats posed by drones are very serious and the whole world witnessed how UK was unable to open the airport. It was such a big failure.
It is high time for the world to realize the faux pas.
The No. 1: Yemeni Crisis
In 2018, the world witnessed in utter silence the Machiavellian form of warfare being waged in Yemen by Saudi-led coalition – killing thousands of innocent civilians at weddings, funerals and a school bus in airstrikes. In particular, two men are more responsible for this horrific idea of inhumanity. MBS and Trump – one is leading the coalition and the other has supplied deadly bombs and intelligence.
The so-called free Press has not only ignored but also has failed Yemen and human civilization. Instead of thousands innocent, they played Russian roulette with Jamal Khashoggi's killing by highlighting the State Heads of Saudi Arabia, Turkey, and America. It is so appalling!
Yemen is heading towards a famine State of catastrophic proportions. Saudi Crown Prince MBS and its Yemeni allies imposed punitive economic measures to undercut Houthi rebels, who control the Northern region of Yemen. Periodic blockades, stringent import restrictions and withholding the salaries of a million civil servants have pushed millions deeper into poverty.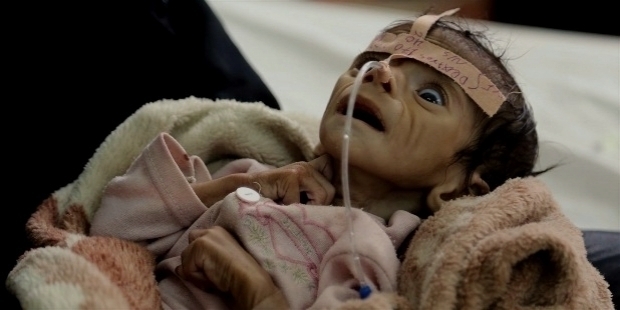 Infrastructure destroyed, jobs lost, a weakening currency and soaring prices have pushed the nation's economic collapse at an alarming speed. The imminent danger of 'THE BIG FAMINE' will engulf Yemen. 8 million Yemeni depend on emergency food aid to survive. Millions of innocent infants and children are dying due to malnutrition or starvation.
How can one play such a cruel and evil game to show a strength of treacherous character, for the world to witness in utter silence? 2018 saw the emergence of 570,000 displaced Yemenis, who are being pushed towards 'Starvation to Death' in the Northern region. It has become THE WAR of the RICH SAUDIS plus BIG COUNTRIES versus the POOR PEOPLE of YEMEN.
Egypt, Morocco, Jordan, Sudan, the United Arab Emirates, Kuwait, Qatar, Bahrain, and Academi provided fighter jets and ground forces for the operation. Djibouti, Eritrea, and Somalia made their airspace, territorial waters and military bases available for the coalition forces. The USA provided intelligence and logistical support like aerial refueling and search-and-rescue for downed coalition pilots. As many as 14-nation coalition forces against the poor people of Yemen are involved in this mass murder.
The economic warfare destructed bridges, factories, fishing boats, and even fields to destroy food production and distribution in Houthi-controlled areas. In spite of having the money power, deadly bombs, intelligence, and forces – the Saudi-led coalition has made little progress in the three-year-long-war. So far, only one country has benefitted from this deadly war – i.e., the United States of America by selling fighter aircraft, missiles, and weapons worth billions of dollar to Saudi Arabia.
Success:
5. Jeff Bezos
To be on the 'Top of the World', an individual surely needs a killer instinct, be a genius to investment intelligently and keep climbing the stairs of success. The 54-year Mexican born Jeffrey Preston Bezos is renowned for becoming the first-ever billionaire in the world to cross the $100 billion mark.
Ranked at No. 5th in our list of 'Top 5 Success of 2018', Amazon's Founder-Chairman-CEO Jeff Bezos is the richest man in the world today. His total worth is unknown to all the analysts of the world. He is a business genius, whom everyone loves to hate and love for his humongous success. He certainly needs no introduction whatsoever.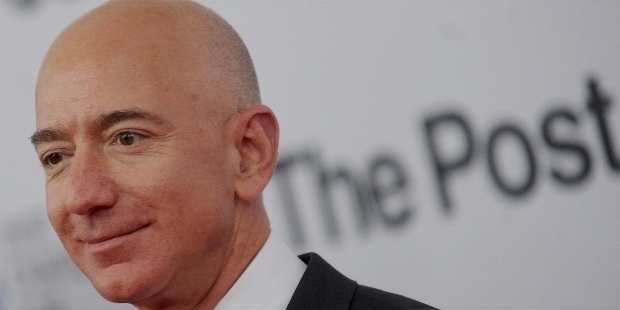 24 years ago, he founded Amazon while taking a road trip to Seattle from New York. The rest is simply history for the world. His phenomenal rise among the richest is noteworthy. He owns Amazon, Blue Origin LLC, The Washington Post and has invested in Google, Twitter, Uber and Business Insider, which are the prominent ones.
Amazon is the world's largest online sales company, as well as the world's largest provider of cloud infrastructure services via its Amazon Web Services arm. In November 2017, his worth crossed the $100 billion mark and since then, it has been growing in leaps and bounds. This year, as per Forbes, Bezos has become the 'First Centi-Billionaire in the World' by being worth $150 plus billion.
4. Thai cave rescue mission
In the months of June-July 2018, the world witnessed the most difficult rescue mission in Thailand's Tham Luang Nang Non Cave in the Chiang Rai Province. 25-year-young Assistant Coach and 12 boys of his junior football were trapped in the cave due to heavy rain flood. Ranked at No. 4th in 'Top 5 Success of 2018', the rescue mission saw the world come together as one united team.
British divers John Volanthen and Richard Stanton found the trapped 13 alive and very positive, though fearful, on an elevated rock about 4 km from the cave mouth during search operation. It was a treacherous path to extricate the boys and Coach and various options were planned by the united team of rescuers. The operation became massive and the race-against-time to save them.
10,000 plus people formed the rescue mission team of the united world. The magnitude of the operation included 100 plus divers, 2,000 plus Thai soldiers, 900 police personnel, 10 police helicopters, 7 ambulances, 700 plus diving cylinders and more than a billion plus litres of water being pumped out from the cave. Expert divers from various countries were part of the team.
Former Thai Navy SEAL Saman Kunan sacrificed his life during the operation. It was the only live lost. Kudos to the team of divers and dedicated individuals, who gave everything to save the unlucky 'lucky' 13! The boys and their Coach were rescued between 8th and 10th of July 2018. It was an exhaustive and content success, which had shown exemplary courage of world's team spirit.
3. #MeToo movement
The amazing success of the #MeToo Movement is spreading like wildfire in various countries. Prominent personalities from Hollywood, Media, Politics, Corporate, Bollywood, Television Industry and Sports have fallen from their grace and respect due to the movement.
Ranked as No. 3 in 'Top 5 Success of 2018', the movement has gained momentum and strength, ever since it was established way back in 2006 by Tarana Burke, the African-American Civil Rights activist from The Bronx, New York. The #MeToo Movement has become one of the most successful movements launched by a woman. It has become global movement now.
The old saying is so apt – 'Behind every success, there stands a woman.' Bill Cosby is in jail. Investigation and cases are in multiple stages against actor Kevin Spacey, CBS CEO Les Moonves, Producer Harvey Weinstein, India's Editor-turned-Politician M J Akbar, actor Nana Patekar and many others. American Supreme Court Trump nominee Brett Kavanaugh was also allegedly involved in sexual assault of Dr. Christine Ford.
In December 2018, 26-year-young Argentine's actress Thelma Fardin filed charges of sexual assault and rape by 54-year-old actor Juan Darthes, way back in 2009 during 'Paitito Feo' film cast tour of Nicargua. Thelma Fardin has inspired other women to come forward to tell their stories. Many actresses joined her by signing the press statement. Three more women have accused Juan Darthes of sexual harassment.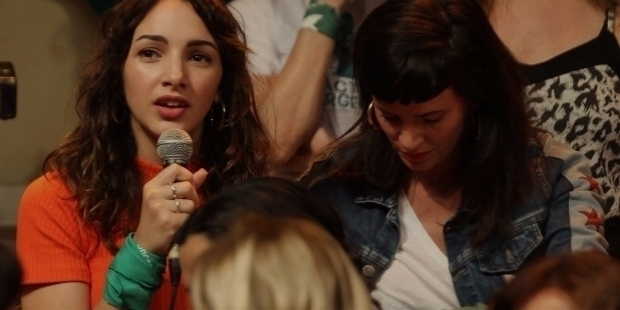 Congressional aide Claudia Guebel finally came out of her closet to reveal to her family and friends, that she was sexually assaulted by Argentine Senator's Chief of Staff Pedro Fiorda at the beginning of 2018. It was Thelma's statement, which awakened her to be brave. Like her, the South American nations are waking up from their long silence.
Guebel has also filed a complaint against Pedro Fiorda, Senator Juan Carlos Marino and Congressional Staffer Juan Carlos Amarilla of sexual misconducts and harassment. The three accused have been charged by a Public Prosecutor. She stated, "This is just the beginning, we are becoming more powerful."
2. Mueller Investigation
Special counsel Robert Mueller has had a busy 2018. His investigation of Russian interference in the 2016 Presidential Election ramped up on multiple fronts, with subpoenas, indictments and guilty pleas. He has referred some of his cases to federal prosecutors in New York, who has also brought charges. Success of Mueller Investigation is ranked at No. 2 in 'Top 5 Success of 2018'.
At the end of December 2018, the Mueller Russian Investigation has sentenced 4 to prison – Trump's Lawyer Michael Cohen (3 yrs), Trump's Campaign Adviser George Papadopoulos (14 days), Richard Pinedo of California (6 months) and Dutch lawyer Alex van der Zwaan (30 days). 36 defendants have been charged, one was convicted at the trial and 7 people have pleaded guilty.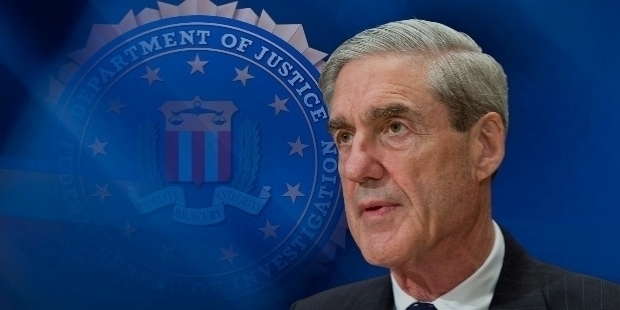 The Mueller Investigation has and is opening all kinds of criminal offences committed by Donald Trump and his family. All through the 2018, the President had tried every possible ways to put a stop to Mueller Investigation, which has a strong bipartisan. How much more it will reveal at the beginning of 2019? Trump, his sons Eric and Trump Jr., his daughter Ivanka and her husband Jared Kushner are all scared for their involvement.
Needless to say, the success of Mueller Investigation will go down in American History after Nixon's resignation from Presidency in 1974. With Democrats having gained majority of the House in midterm elections, will the President be impeached in 2019? The world is waiting eagerly.
The No. 1: Gilets Jaunes leaderless movement
When a woman from the Seine-et-Marne department established a petition in May 2018 on www.change.org, little did she knew, how successful her initial efforts would ultimately inspire millions of French citizen. The 'Mouvement des Gilets Jaunes' has spread faster than wild fires all across the globe. Ranked on the top of the 'Top 5 Success of 2018', Gilets Jaunes – the Yellow Vests have become the symbol of citizen rising against tyranny of leaders of the nations.
The movement also taught the world that 'Race' and 'Religion' does not matter for the unity of citizen of a nation sans a leader to lead. They have become the devious political weapons to divide and conquer. In most of the European nations, the movement has risen to an unimaginable proportion and magnitude. It has become difficult for the government to quell this uprising.
The beauty of Gilets Jaunes is it being leaderless. Macron's Government is clueless to tackle this strong uprising of the poor against the rich tyrannical rulers. The movement picked up initial momentum against higher fuel tax. However, now the Gilets Jaunes are demanding Macron's resignation.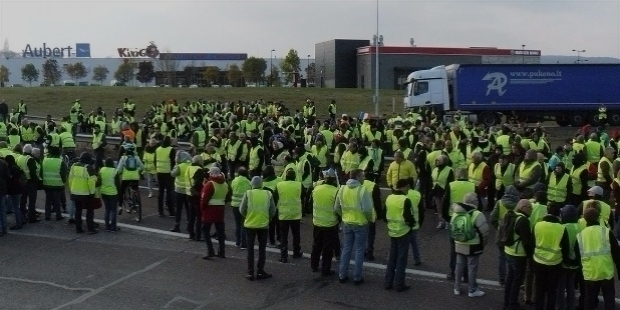 From 17th November 2018, every Saturday, the Gilets Jaunes have walked the streets of France to protest against Macron. The movement has brought Macron to his knees. He had relinquished to cancel the rise in fuel tax after a lot of deliberations. The Christmas Season also made it worst for him, because there were no signs of stopping the Gilets Jaunes against the brutal attacks by the French Police's batons, huge rubber bullets and tear gas.
The rising cost of living, hunger, poverty and heavy tax burden has ignited fire in citizen's heart. A nation without its citizen's welfare can achieve nothing. The movement has spread its tentacles as far as Taiwan. The media telecasted only the violent part of the protest and never showed Gilets Jaunes' peaceful protests all across French cities and suburbs.
The 'Success' of the Leaderless Unity of Gilets Jaunes' movement continues its journey…
Want to Be Successful?
Learn Secrets from People Who Already Made It
Please enter valid Email