Bumble SuccessStory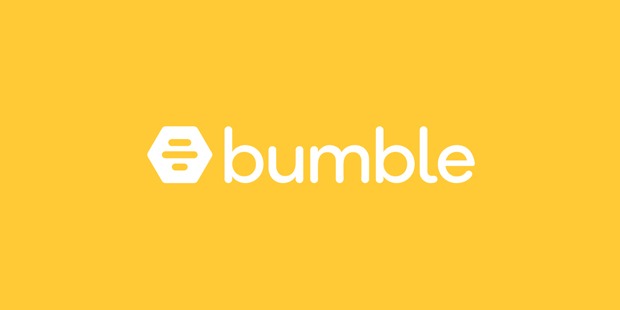 Dating apps have completely changed how relationships are forged in the 21st century. A 2017 study revealed that about 39 percent of US-based heterosexual couples met online, a significant jump from only 22 percent in 2009. Tinder has been at the forefront of dating technology for nearly a decade now, but there is one app that looks to usurp Tinder's dominance: Bumble, which happens to be founded by a former Tinder executive. With over 42 million monthly active users and an IPO set for early 2021, Bumble may just overtake Tinder sooner rather than later.
Profile
Bumble Inc. is a technology company based in Texas, USA. It specializes in the development of a dating app where people are matched together through pictures.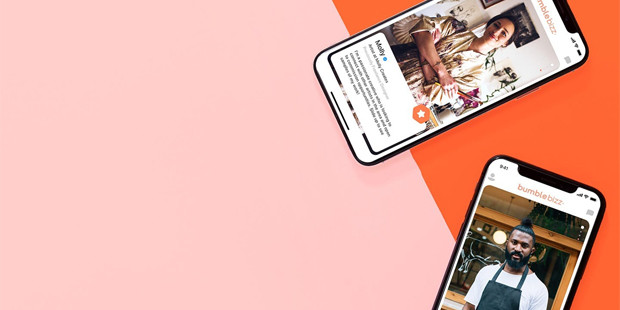 Bumble essentially functions the same way as Tinder. People browse through profiles that mostly consist of photos and short biographies. Once they come across a person they're attracted to, they swipe right on the profile which usually results in an eventual conversation. Alternately, they can swipe left for a profile they don't like. Although the two apps have very identical functions, what sets Bumble apart from Tinder is that it is more geared towards women. In Bumble, women make the first move and it's the women who do the swiping and the choosing.
When it comes to the thousands of dating apps on the market, Bumble manages to set itself apart from the competition through its main selling point: allowing women to be in control. With over 1,000 dating apps trying to lure in singles and hopeless romantics, Bumble's women-first approach has worked tremendously in its favor. As of today, only Tinder surpasses Bumble in terms of revenue and users.
Bumble was founded in 2014 by tech entrepreneur Andrey Andreev and former Tinder executive Whitney Wolfe Herd. In a 2019 interview, Herd mentioned that Bumble helps "empower women by making the first move, resulting in a more balanced and mutually respectful relationship dynamic from the start." Despite early skepticism, Bumble eventually attracted users and as Herd also exclaimed in the same interview, " women have made over a billion first moves on Bumble so that tells us it's working!"
Working it truly is. More than 100 million users have signed up to use the Bumble app, with over 42 million currently using it on a monthly basis. The company generated $488 million in revenues in 2019 and $376 million between January and September 2020. With its strong performance in recent years, the company has signified to go public in 2021 estimated to be around Valentine's week. Currently valued at $3 billion, it is seeking a $6 billion to $8 billion valuation once the IPO is completed.
Similar to Tinder, Bumble also comes with freemium features for users who want to expand their network and want to do more swiping. With Bumble Boost, users get unlimited swipes, more time to make the first contact through the 'Extend' feature, and 5 'SuperSwipes' per week. Bumble Premium, on the other hand, functions similarly to Bumble Boost but with the added access to unlimited filters and an additional feature called 'Beeline' where users can see their admirers. The company, which mostly generates revenues from its premium subscribers, reported that 1.1 million users are currently registered with Bumble Premium. A recent addition to its growing premium features, Bumble Bizz was introduced for users who want to build a business network similar to LinkedIn.
Bumble is headquartered in Austin, Texas, and also operates offices in London, England, and Moscow, Russia. The company has over 600 employees in its three locations.
History
Bumble was founded in 2014 by Andrey Andreev and Whitney Wolfe Herd. Andreev connected with Herd after the latter left Tinder and filed sexual discrimination and harassment charges against her former employer.
Andreev, who ran dating app Badoo, pitched to Herd in developing another dating app that would eventually rival Tinder in the future. He also pitched 80 percent ownership while investing $10 million in initial funding while giving Herd the remaining 20 percent as well as the reins to run the company as CEO. Herd eventually agreed, and the pair would team up with former Tinder employees Chris Gulczynski and Sarah Mick to develop and eventually launch Bumble in December 2014.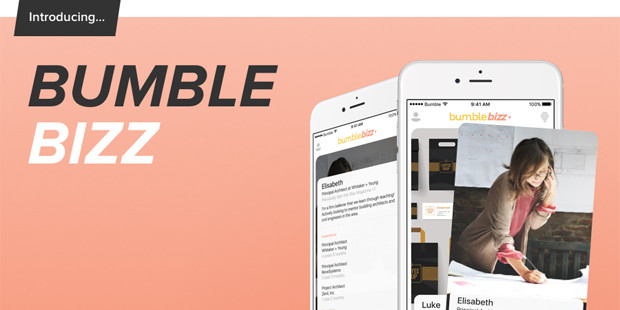 Although it went up against popular dating app Tinder as well as decade-old dating sites eharmony and OkCupid during its early days, Bumble started to attract a large following due to its women-first features. More than 22 million users had signed up for Bumble in 2017 and the company's valuation had soared to $1 billion during the time.
In 2019, Investment firm Blacskstone purchased a majority stake in Bumble's parent company MagicLab. At the time of the purchase, Bumble's valuation grew to $3 billion. The company then debuted its monthly lifestyle magazine Bumble Mag.
In 2020, Bumble's user base had grown tenfold. More than 100 million have signed up for the app with 42 million users using the app regularly. Bumble also replaced MagicLab as the parent company of both Bumble and Badoo.
Bumble officially filed for an IPO in January 2021 and is set to go public in the next few months. It is also hopeful that the IPO filing will result in a U.S. stock market debut that will result in a Bumble IPO valuation of around $6 to $8 billion. Andreev sold his stake after Blackstone purchased MagicLab in 2019 but has remained with the company up to this day as an investor.
Founder
Bumble founder Whitney Herd is also the company's Chief Executive Officer. At the young age of 31, she has become an executive of one company, became the CEO of another, and is recognized as one of the most promising entrepreneurs of this generation.
After graduating from Southern Methodist University, Herd collaborated with a group that would eventually develop Tinder. According to reports, Herd was actually the one who came up with the name of the dating app.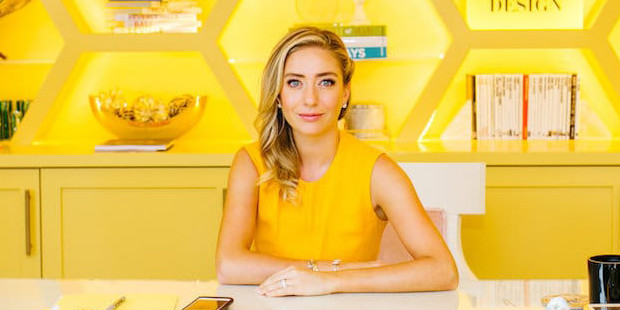 Despite a difficult exit from Tinder in 2014 where Herd filed sexual discrimination charges against Tinder management, she immediately bounced back with the help of Badoo founder Andrey Andreev who was looking to develop another dating app with Herd's help. Bumble was launched a few months after Herd left Tinder, but it didn't take long for the startup to find its footing in the dating app industry.
Aside from being listed in Business Insider's '30 Most Important Women Under 30 In Tech' in 2014, Herd was also featured in Forbes, Fast Company, and Wired UK. In 2018, she was listed in Time Magazine's annual 100 Most Influential People list. She currently has a net worth of around $575 million.
Revenue
The company has generated strong financial numbers in the wake of its eventual IPO. Revenue numbers were at their highest in 2019 with $488 million. Revenues for 2020 will most likely surpass the previous year as $376 million was already generated in the first three quarters.
Competition
Aside from Tinder, Bumble faces stiff competition from several online dating apps including Happn, Hinge, and Raya. Although these apps don't take away much of Tinder and Bumble's market share, they still cater to millions of users looking for a unique and exciting online dating experience.
Launched in 2014, Happn is one of the more unique dating apps around. It enables users to connect with people they've probably crossed paths with throughout the day. Specifically, the app pinpoints the user's exact location and broadcasts it to other users who might be going or have already gone in the same area. For example, if a user notices someone in a coffee shop or a gym but failed to get their names, he or she can connect with that person again through Happn as long as that other person uses the Happn app. The France-based dating app currently has over 50 million users.
Hinge is a dating app owned by Match Group, the same company that owns Tinder, OkCupid, and Match.com. Unlike most apps that connects complete strangers, Hinge requires potential matches to have at least mutual friend on Facebook. Essentially, Hinge operates on a notion that relationships are easier developed when there is a shared social network between two people. As of September, Hinge has 1.21 million users in the U.S.
Raya is a dating app specifically made for celebrities, influencers, and other notable people. Launched in 2015, Raya is a membership-exclusive app that requires users to be screened first before they get permission to use the app. The screening process is done by an anonymous committee that does a background check on the user's social status. The committee immediately rejects an application if they think the user doesn't reach a certain popularity level. Among famous celebrities that have been spotted on Raya include Ben Affleck, Nial Horan, Changing Tatum, Amy Schumer, and Demi Lovato, among many others.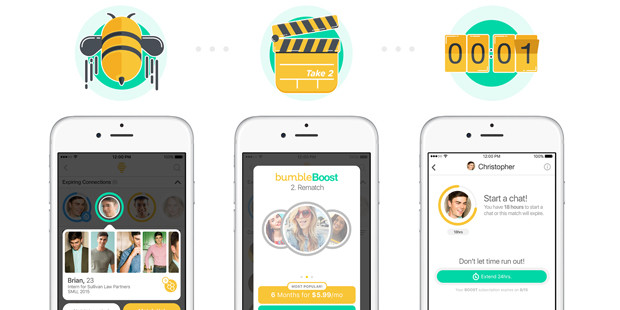 As more people go out on a Bumble date, this is only good news for Herd and her billion-dollar company. And with Bumble also building a more professional and dignified brand, more users will likely be using the app in the foreseeable future.
Full Name :

Bumble
Founded :

2014
Founder :

Whitney Wolfe Herd and Andrey Andreev
CEO :

Whitney Wolfe Herd
Industry :
Sector :
Country :

USA
Website :
Want to Be Successful?
Learn Secrets from People Who Already Made It
Please enter valid Email