Top 10 Women Executives Under 40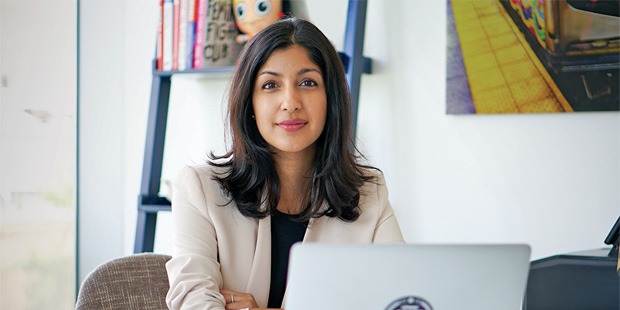 The world is run by young executives. But it's shouldn't be surprising anymore that thousands of companies around the world are run by women below the age of 40. The trend will only continue in the years to come as more women will not just be leading successful startups but also billion-dollar companies. Here are the top 10 women executives under 40:
1. Julia Cheek - Everlywell Founder and CEO
With the Coronavirus pandemic limiting the access of patient visits in hospitals, digital healthcare companies took over to make sure the health needs of individuals were still addressed even during a pandemic. One company is Everlywell which develops regulatory-compliant and physician-approved home lab tests for sexual health, thyroid, metabolism, men's health, and breast milk testing, among many others. Everywell was also the first company to have a COVID-19 testing kit approved by the US FDA.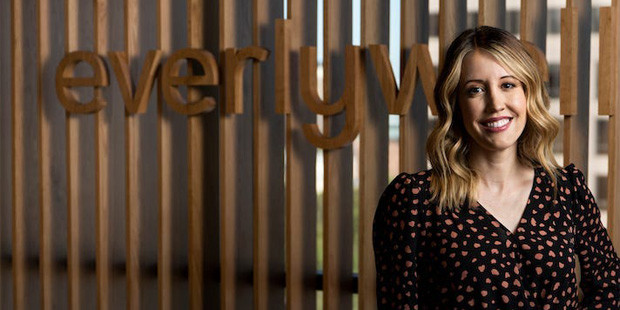 At the center of Everlywell's success is its founder and CEO Julia Cheek. She obtained her college degree at Harvard Business School and was determined to launch her own business after graduation. She soon launched Everywell in 2015 with the hope of providing affordable and convenient at-home testing services. The home healthcare startup easily became a Silicon Valley favorite, raising more than $250 million in public funding which resulted in an Everlywell valuation of $1.3 billion. The startup also achieved $100 million in revenues in 2020 alone, making it one of the more successful healthcare startups of the previous year. But most importantly, Everlywell's experience in developing testing kits in the last five years has resulted in the quick approval of its COVID-19 test kits, potentially saving thousands of lives in the process.
2. Whitney Wolfe Herd - Bumble Co-Founder and CEO
Whitney Wolfe Herd became the world's youngest self-made billionaire after launching dating app Bumble in 2014. She also helped launched Tinder in 2012 which is currently the world's largest online dating platform. Online dating has always been a lucrative business as evident in the success of earlier dating services such as Match.com and OkCupid, but with online dating now shifting to mobile it was Tinder and Bumble's turn to attract a new generation of singles and romantics.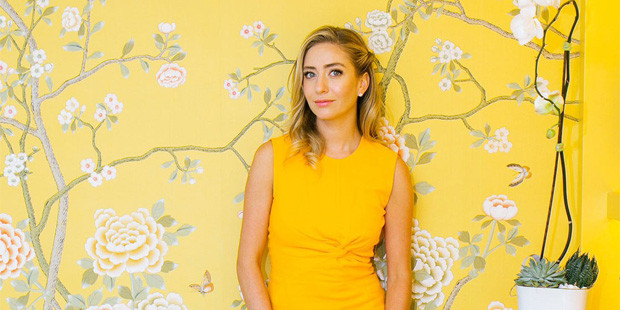 With Bumble, Whitney Herd also saw an opportunity to create an app that goes beyond dating with features such as Bumble BFF and Bumble Bizz with the former helping users find new friends while the latter helping users expand their business contacts. Users have responded well to Bumble which is now valued at $14 billion. Herd launched Bumble at the age of 25 and was listed as one of Time's 100 Most Influential People of 2018. After the company's successful IPO in March 2021, the Bumble founder also become the youngest woman to take a company public at the age of 31 years old.
3. Melanie Perkins - Canva Co-Founder and CEO
With the design market dominated by Adobe, Melanie Perkins looks to change the status quo through her company Canva. Founded in 2012, Canva provides a graphic design platform where users can easily drag and drop numerous templates to create a multitude of designs. Perkins together with co-founder and husband Cliff Obrecht had intended for Canva to revolve around a drag-and-drop feature to provide users an easier alternative without having to learn Adobe Photoshop and Illustrator which takes years to master.
In less than two years after being launched, Australia-based Canva was attracting millions of users as well as millions in public investment. As of 2020, the company has already raised $300 million including a recent $60 million funding round which raised the company's valuation to $6 billion. Canva also now has a user base of 4 million, with reports indicating more than 80% of Fortune 500 companies use the app to meet their design needs. At the age of 32, Perkins didn't just start a billion-dollar company but also expanded her net worth to $3.43 billion, earning her a spot in Forbes' "Top Under 30 Decade" list.
4. Katrina Lake - Stitch Fix Founder and CEO
Stitch Fix is an online personal styling service for men and women. Founded by Katrina Lake in 2011, Stitch Fix main uses technology to create a variety of clothing tailored to customer's taste, budget, shape, and lifestyle. Lake oversees a company of more than 5,000 stylists and 100 data scientists which work together to bring fast and trendy fashion items to customers around the U.S. and the U.K. The company grew by 11% in 2020, generating $443 million in revenues while seeing an increase in active clients to 3.5 million.
Stitch Fix went public in 2017 with Lake previously becoming the youngest woman to lead a company to a public offering at the age of 34. Although the company endured the bumpy start, stocks soon skyrocketed with the company now being valued over $3 billion. Lake was also listed in the 2016 Forbes "40 Under 40" and has a net worth of $1.1 billion as of January 2021.
5. Anjali Sud - Vimeo CEO
Vimeo is one of the world's largest all-in-one video solution and is headed by young CEO Anjali Sud. Previously the company's head of marketing, Sud was promoted to chief executive in 2017 and immediately sought significant changes within the company upon her appointment. Among her most notable achievements thus far is making Vimeo an easier video creation and monetization platform for creators as well as leading the company's transition into the cloud. Sud has also been credited for turning Vimeo into a creator-focused platform instead of being a direct competitor to Netflix and YouTube.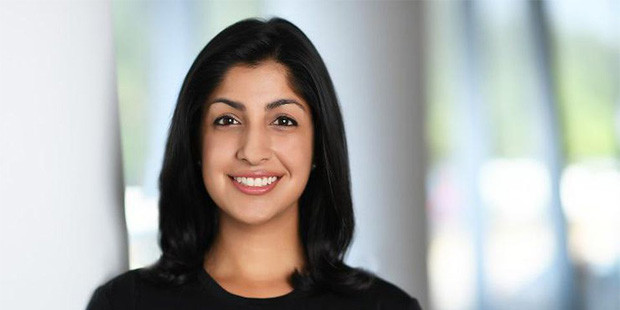 Sud has an MBA from Harvard Business School and previously worked in numerous roles for Sagent Advisors, Time Warner, and Amazon. She was also listed in the 2018 edition of Forbes' "40 Under 40" list. Since Sud's appointment, Vimeo has seen record-highs in revenue numbers particularly in 2020 when it generated $199.4 million, up 41% from the same period in the previous year.
6. Kim Posnett - Goldman Sachs Investment Banking Services Co-Head
In late 2020, Goldman Sachs Group, Inc. promoted Kim Posnett as co-head of its investment banking services making her the first woman to head the said unit in the bank's 152-year history. Also the youngest person to ever hold the role, Posnett was previously the co-chief operating officer of the bank's global technology, media and telecom team. The new role now makes Posnett one of the most powerful women in banking today.
Under the investment banking services unit, Posnett will oversee Goldman Sachs' advisory role with clients across all industry groups, including financing and acquisitions. She will also be joining the bank's investment banking executive committee together with co-head Matt Gibson. The bank reported a 22% increase in revenues in 2020, generating $44.56 billion compared to $36.54 billion in 2019.
7. Bozoma Saint John - Netflix CMO
One person that has contributed to Netflix becoming one of the largest streaming services in the world is Chief Marketing Officer Bozoma Saint John. After stints with Uber and Endeavor where she held marketing roles, Saint John joined Netflix in June 2020 becoming the first Black woman to hold an executive position in the company.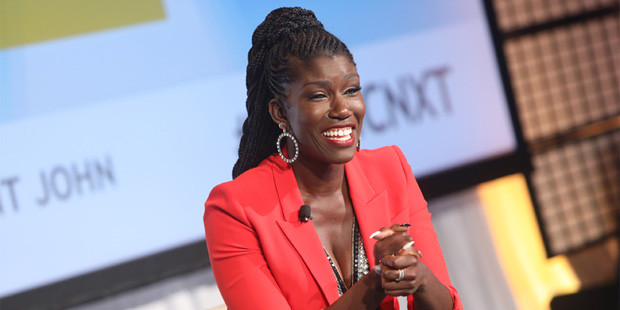 Saint John moved to the United States at the age of 12 after spending most of her childhood in Ghana and Kenya. Aside from Uber and Endeavor, she was also the head of marketing at PepsiCo for nearly a decade. As Netflix continues its surge as a billion-dollar streaming service and production company, Saint John will continue to overlook the company's marketing capabilities to make sure users continue to stay glued to the hundreds of Netflix content being released every month. In the fourth quarter of 2020, Netflix generated $6.64 billion in revenues which is a 21.53% increase from the same period in 2019.
8. Lexie Komisar - IBM Global Head of Strategic Partnerships and Startup Ecosystems
At the young age of 33, Lexie Komisar has already built an impressive portfolio. Among her most notable recognitions include being named in Forbes' "30 Under 30 in Tech" (2017), Crain's "Business 40 Under 40" (2018), and LinkedIn's "Top Professional Under 35 in Technology." She achieved all of these by being a young executive at multinational tech giant IBM, specifically heading the company's global head of strategic partnerships and startup ecosystems.
One aspect of Komisar's job is to lure in entrepreneurs from all industries to utilize IBM's artificial intelligence platform Watson in their respective businesses. Komisar is also one of the company's ambassadors when it comes to inspiring women in the field of business and entrepreneurship, co-leading the Women@IBM New York Group while also co-founding The LadyBoss Collective in 2015.
9. Fidji Simo - Facebook App Head
Although Mark Zuckerberg is the face of Facebook, he isn't alone in making the company the $700 billion social media giant it is known today. One of the people behind Facebook's success particularly when it comes to the app itself is Fidji Simo. As head of the Facebook app, Simo leads the development and strategy for Facebook's most important features including "News Feed", "Stories", "Groups", "Video", "Marketplace", "Dating", and "Ads" among many others. She works alongside COO Sheryl Sandberg who has gained recognition for being one of the top women leaders in the world today.
Simo joined Facebook in 2011 and has been a part of the core team that continually enhances the app for mobile use. She is also credited for leading the development of Facebook Live of Watch as well as the rolling out the autoplay function in News Feed videos. Prior to joining the social media company, Simo worked in the strategy department for eBay in 2007.
10. Hooi Ling Tan - Grab Co-Founder and COO
As online delivery services surged during the Coronavirus pandemic, it wasn't any different for Singapore-based ride-hailing company Grab as it dominated the Southeast Asian market during the majority of 2020. Hooi Ling Tan is one of Grab's founders and is currently the company's chief operating officer. Also a Harvard Business School (HBS) graduate, Tan worked for Malaysian investment firm McKinsey and Company before founding Grab together with HBS classmate Anthony Tan in 2012.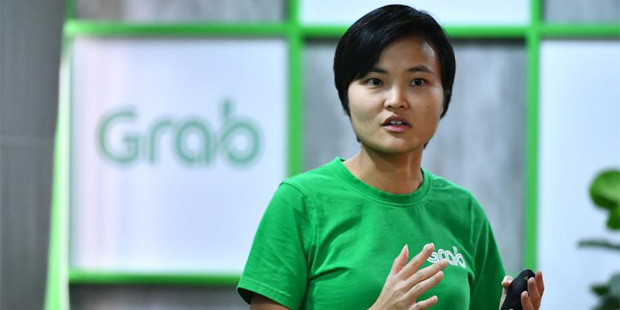 Previously known as GrabTaxi, Hooi Ling and Anthony founded the company to help solve Malaysia's traffic problems while also addressing safety issues women passengers were facing at the time. GrabTaxi was later integrated into Grab Holdings Inc. which had expanded its portfolio to private vehicles (GrabCar), motorcycle taxis (GrabBike), digital payments (GrabExpress), and courier services (GrabExpress). With transport services temporarily suspended throughout Southeast Asia during the pandemic, Grab still found ways to generate massive income through its digital payment and courier services.
Age is just a number when it comes to powerful women executives. And as seen from the list above, women in power can be top company executives even at a young age. Gone are the days where women are never considered for executive roles, and it has been proven time and time again that they can do the job of their male counterparts as effectively, or even better.
Want to Be Successful?
Learn Secrets from People Who Already Made It
Please enter valid Email