Mars Takes Their Products Off the Shelves In 55 Countries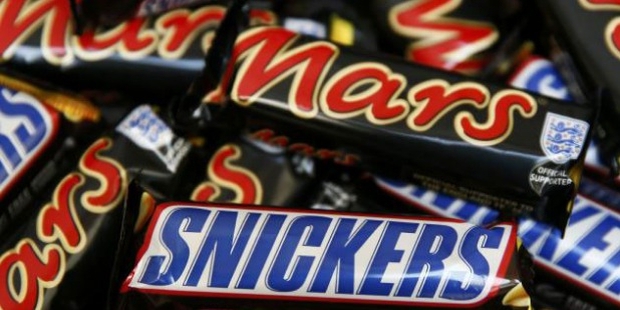 A celebrated chocolate corporation Mars Inc. has taken a big decision to take back its products out of 55 countries. The company is worldwide famous for its known products like Mars Bars, Milky Way, Snickers, Celebrations, and MiniMax.
The company's crucial decision was taken when there were pieces of plastic found in their products. Mars which is based in America has stopped producing its products in Europe and elsewhere their contaminated products were distributed.
The company has not spoken clearly on the subject but the spokesperson of the company Roel Govers has informed media that they soon will be releasing an email about further details related to this subject. The company seems to be highly affected in Germany as compared to other countries.
The primary reason for this uneven affect could be that the company had ensured to its consumers that their products were in "close contact" with food safety authorities.
Apart from these accusations, the Dutch food safety authority has said that a piece of plastic can also lead to choking in severe circumstances. The Mars office in Germany is not responding to any of the calls or emails on this subject so far.
The call back of Mars products initiated with an incident where a customer found a piece of red coloured plastic in a bar of Snicker in Germany. He filed a complaint to the company. After investigations, it came out that the red plastic piece was a piece of cover that was used for protection while manufacturing the candy in their production plant in Veghel, Netherlands.
The company has its various production industries in the U.S. There is a separate production for their products in North America and Europe. And, that seems to be one major reason why the consumers from America didn't become the target of the contaminated Mars products.
Mars is renowned all across the globe not only for chocolates but also for its wide range of products like Pedigree dog food, Uncle Ben's rice, and Wrigley's gum. So far, we have not seen any complaint of contamination in these products.
This news has severely affected the reputation of Mars Company. The start of the year seems to be quite unfortunate and sad for the company. The company would be definitely taking a step to compensate the customers for the contaminated products they had chosen.
They would also be taking off their products from all the merchandise. All of this wouldn't cost much to Mars great fortune as the company earns $33 billion global revenue annually. It has also been come to known that the Mars family runs a secretive company which makes it one of the wealthiest families in USA.
Want to Be Successful?
Learn Secrets from People Who Already Made It
Please enter valid Email