Ten All-Time Personalities Who Swam Their Way to Success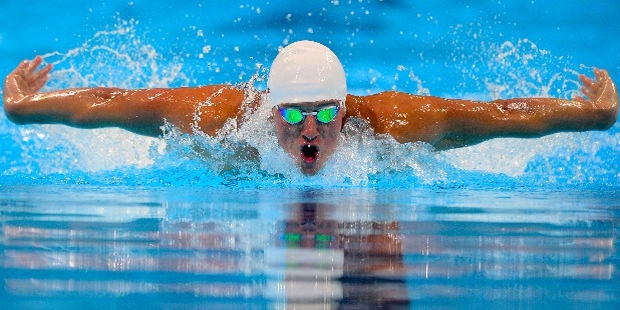 Swimming is one of the most played water sport worldwide. It is also practised as a hobby and a form of exercise by many. There are tons of health benefits people get from swimming as well as physical benefits. It tones the muscles and helps improve a person's respiratory system.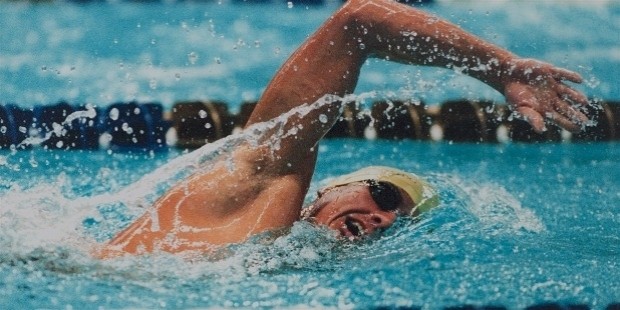 Athletes who choose engage in this sport take their time to condition themselves by practising per laps. Although looking easy to execute, the actual execution of competitive swimming is a big challenge. However, it really does pay its price since there plenty of wealthy swimmers who earned their riches through the winning tournaments.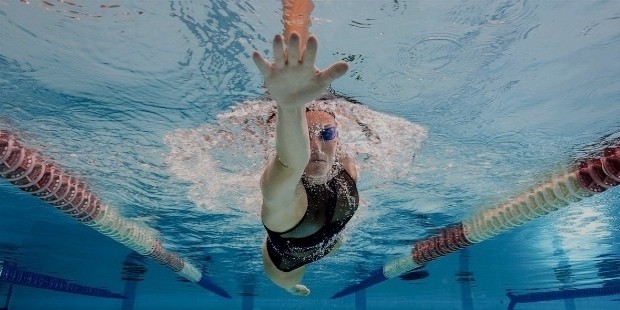 Competitive swimming comes with different hurdles; muscle aches, breathing problems, and the like. Nevertheless, these problems can be slowly overcome with practice and time. Since swimming boosts mental health as well, swimmers are expected to have a better mindset that helps move past any obstacle breezily.
Michael Phelps
Michael Fred Phelps II is an American Olympian who has had the most received awards from various swimming competitions. He was born on June 30, 1985, in Baltimore, Maryland. He has the nicknames "The Baltimore Bullet" and "The Flying Fish," mastering in strokes of butterfly, individual medley, freestyle, and backstroke.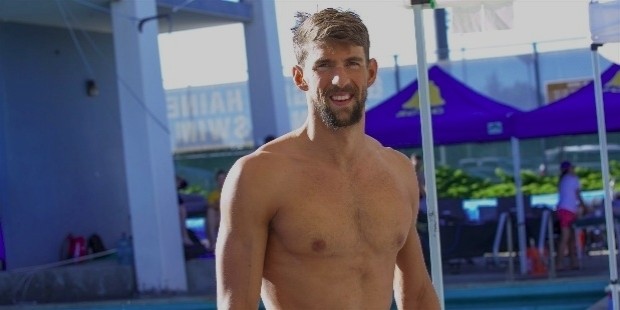 He got his education from Rodges Forge Elementary, Dumbarton Middle School, and Towson High School. At a young age of seven, he started learning how to swim as a recreational activity. But when he turned ten years old, he began training for competitive swimming. He was coached by Bob Bowman. Throughout his career, he has had 82 medals for international tournaments, eight American Swimmer of the Year Award, and was the American flag bearer in the 2016 Olympics before his retirement in that year.
Ryan Lochte
12-time Olympic medalist in the freestyle and butterfly swimmer, Ryan Steven Lochte. He was born on August 3, 1984, in Rochester, New York. He has the nickname Jeah, holding a record of 4x200-meter freestyle and 3x100-meter freestyle relay.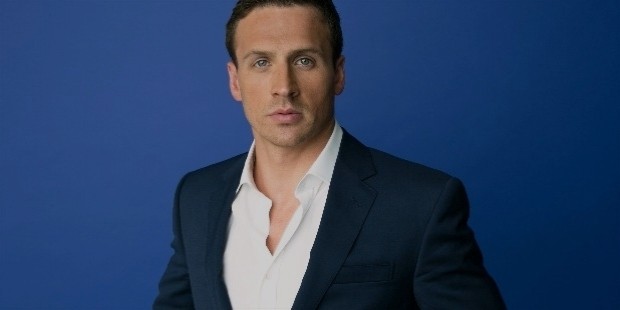 Lochte was born to Ileana Aramburu, a Cuban born and raised in Havana, and to Steven Lochte, a Dutch-English-German swimming coach. He studied in Bloomfield Central Schools before he family moved to Florida. Although starting his training at five years old, he had only taken it seriously when he was in his junior year. He took sports management at the University of Florida and began competing internationally in 2004. Overall he has 90 medals for his wins in the international competition.
Mark Spitz
Another former competitive swimmer is Mark Andrew Spitz. He is popularly known as "Mark the Shark" for his superb ability to compete in the butterfly and freestyle strokes. He was born in Modesto, California on February 10, 1950. He is a nine-time Olympic champion and a seventh-time gold medalist. In the history of swimming, he is the third athlete to win nine gold medals from the Olympics.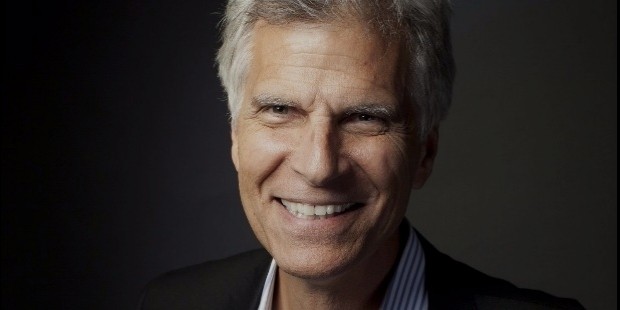 He comes from a Jewish family of Hungarian and Russian descent. He learned swimming when he was younger after his family moved to Hawaii. When they went back to California when he was six, Spitz joined local swim clubs. He was only fifteen when he started competing internationally being the 1965 Maccabiah Games as his first. Spitz competed in college division swimming and won eight awards. He retired in 1972 after the Munich Olympics and failed to make a comeback in 1991.
Matt Biondi
Matthew Nicholas Biondi is Olympic medalist representing the United States of America, earning eight golds, two silvers, and a bronze medal. He has the nickname "The California Condor" and has the mastery of freestyle and butterfly strokes. He was born in Moraga, California on October 8, 1965.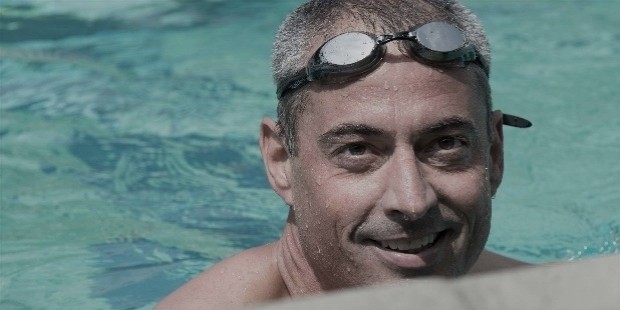 Growing up, Bondi spent his time in water polo and swimming. He became one of the school swimmers when he was in high school at Campolindo High School. Due to his skills, he was offered a full ride to the University of California-Berkeley during his college years. In 1984, Biondi joined his first Olympics and more tournaments as his career progressed. He joined world championships in 1986 and 1991, winning six gold medals.
Jenny Thompson
Next on the list is Jennifer Beth Thompson. She swims competitively for butterfly and freestyle category. She won twelve medals in the Olympics and is one of the most decorated Olympic participants. She was born on February 26, 1973, in Danvers Massachusettes.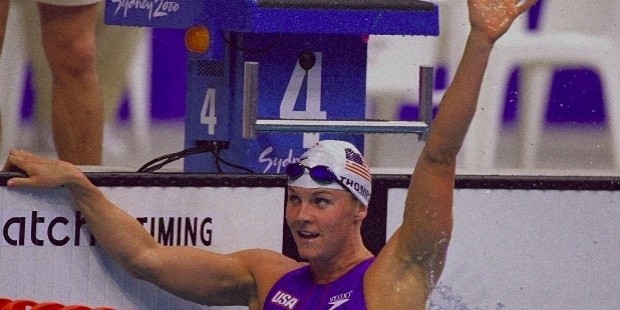 She was seven years old when she first learned how to swim. As she grew older, she started to train how to swim faster, joining swim clubs along the way. At fourteen, she joined the international competition and won her first 50-meter relay. She then swam for the Stanford Cardinals on her college years. After focusing on her swimming career, she studied and earned a medical degree from Columbia University College of Physicians and Surgeons.
Gary Hall Jr.
Freestyle swimmer Gary Wayne Hall Jr. Is a former competitive swimmer of the United States of America. He was born on September 26, 1974, in Cincinnati, Ohio. His trademark as a swimmer is his "wresting-like" antics before any game on the pool.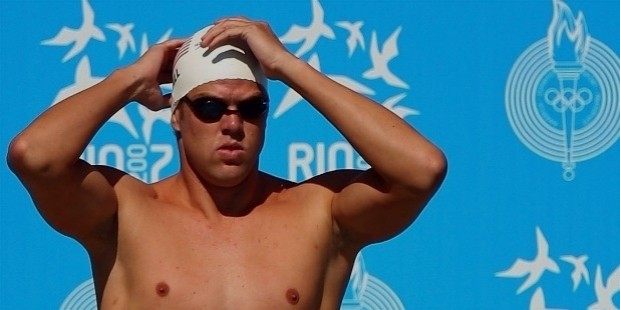 He comes from a family of swimmers. His father Gary Hall Sr. was a competitive swimmer as well as his uncle, Charles Keating III and his grandfather Charles Keating Jr. He had his first Olympic experience in the 1996 Atlanta Games. In 2012, he was inducted into the U.S. Olympic Hall of Fame.
Kristin Otto
Kristin Otto is a German Olympic swimmer born on February 7, 1966, in Leipzig, Germany. She first started her training for swimming when she was eleven years old and competed when she was sixteen. She won the gold medal in the backstroke category.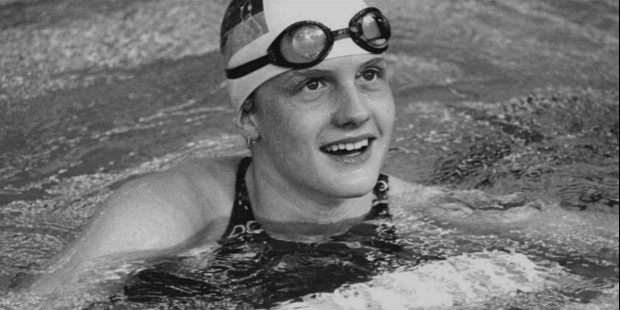 After her success in her first stint, she pushed herself to become a better swimmer by changing coaches. She landed on the second place in the 1983 European Championships but successfully set a world record a year later. In her career, she won multiple gold medals and several recognitions.
Aaron Peirsol
One more star swimmer from the United States is the Olympian Aaron Wells Peirsol. He is a backstroke swimmer from the Longhorn Aquatics club winning various gold and silver medals from different tournaments. He was born on July 23, 1983, in Irvine, California.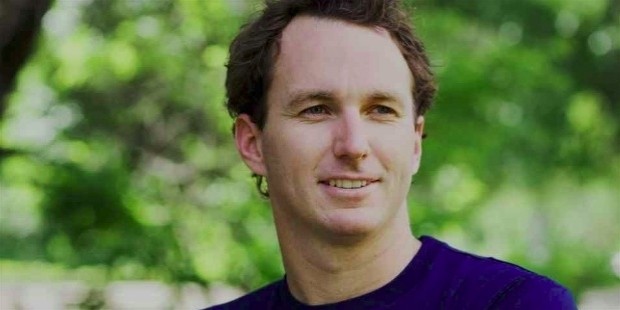 He was educated at Harbor High School before going to the University of Texas. He majored in Political Science and joined swimming competitions, winning the 2003 NCAA Swimmer of the Year Award. He was signed by Nike, Inc. in his sophomore year at the University of Texas turning him into a professional swimmer. He started his career in 2000 and retired on February 2, 2011.
Amy Van Dyken
Amy Deloris Van Dyken is the 1996 Summer Olympics winner, going home with six gold medals. She is the first American woman to have set that record which has not been beaten to this day. She started swimming as a form of therapy for her asthma problem. But, she later turned the sport into her career.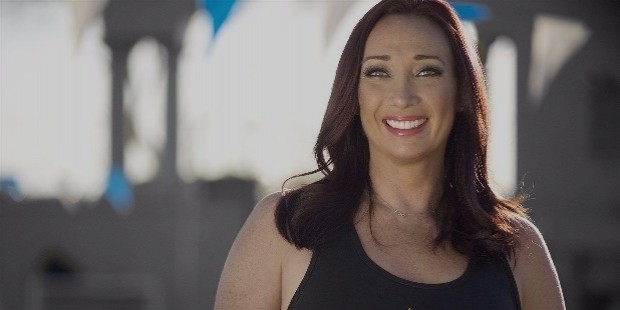 Dyken was born on February 15, 1973, in Denver Colorado. In the U.S. Olympic trials of 1992, she was able to snatch the 4th place in the 50-meter freestyle. Her success in the summer Olympics during that time brought her more success in later competitions. She retired in 2000 and got married. Fourteen years after her retirement, she got into an ATV accident that severed her T11 vertebra. She was left paralyzed from her waist downwards.
Krisztina Egerszegi
Hungary takes pride of one of its greatest Olympian, Krisztina Egerszegi. She was born in Budapest, Hungary on August 16, 1974. She is a five-time Olympic Champion who has won the same event for three consecutive years. Making her one of the best modern era swimmers.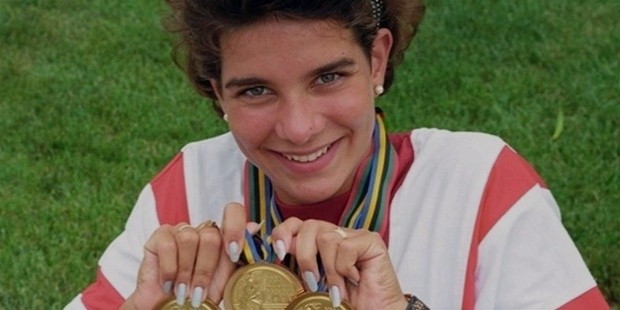 She made her career breakthrough in 1987 when she joined the international swimming arena. She won multiple awards through the years both gold and silver. She has also set a world record of 1:00:31 breaking Ina Kleber's 1:00:59. She continued to break and set new records as she got more famous. She retired from competitive swimming in 1996.
Want to Be Successful?
Learn Secrets from People Who Already Made It
Please enter valid Email