8 Most Expensive Prescription Drugs in the World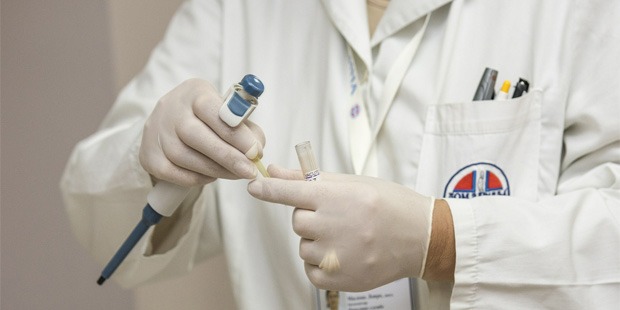 Advancements in modern medicine have resulted in the production of more effective and life-saving drugs. This has also resulted in more individuals getting access to these drugs which they can purchase at any pharmacy or hospital as long as they have written consent from their respective physicians. Unfortunately, not all drugs are affordable with some drug prices even amounting to more than $1 million. Accessible, yes, but the cost is out of the question. Here are some of the most expensive prescription drugs in the world today:
1. Brineura - $40,500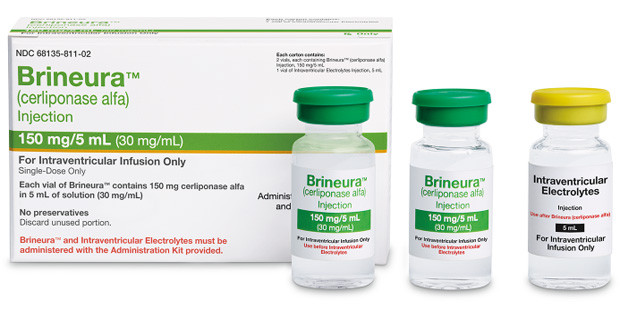 In 2017, the US FDA approved BioMarin Pharmaceutical's newest drug in the name of Brineura. Known to treat CLN2 which is an ultra-rare and rapidly progressing pediatric brain disorder, Brineura was given a price tag of $40,500 per patient ($486,000 per year) after being approved by the FDA. US regulators approved the drug based on efficacy data in 22 patients but ordered BioMarin to conduct follow-up safety studies for the next 10 years.
2. Folotyn - $66,000
Costing around $66,000 per patient, Folotyn is a drug used to treat patients with relapsed or refractory peripheral T-cell lymphoma (PTCL). According to reports, Folotyn is the first drug approved by the FDA that represents a new treatment option for patients with relapsed or refractory PTCL. The drug was developed by Allos Therapeutics in 2009 and was approved by the FDA shortly after. Allos, which had developed another oncology drug called Zevalin was acquired by Nevada-based Spectrum Pharmaceuticals in 2012.
3. Myalept - $71,306
UK-based biopharmaceutical company Amryt developed one of the most expensive pharmacy drugs of 2020 as it priced $71,306 for its lipodystrophy drug Myalept. The drug treats complications caused by leptin deficiency in individuals having lipodystrophy. Myalept remains the priciest prescription drug in the US and even raised prices by 9.9% in January. More recently, Amryt signed an agreement with Medison Pharma Canada to distribute Myalept (metreleptin) in Canada. This easily makes Myalept one of the most expensive drugs in Canada.
4. Zokinvy - $86,040
Zokinvy (lonafarnib) is a product of US drug developer Eiger BioPharmaceuticals and is used for the treatment of Hutchinson-Gilford Progeria Syndrome (HGPS or Progeria) and processing-deficient Progeroid laminopathies (PL). During its clinical trials, Zokinvy was able to reduce the mortality of patients by 60% while increasing patient average survival time by 2.5 years.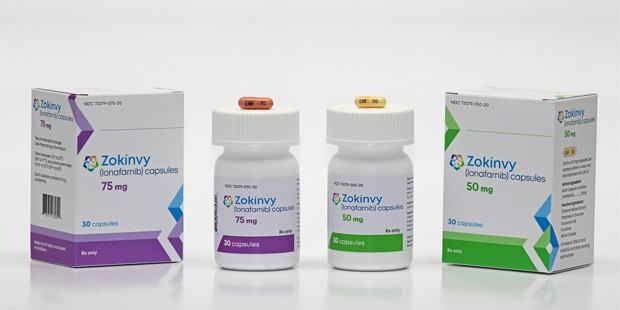 With the approval, the FDA issued a Rare Pediatric Disease Priority Review Voucher (PRV) to Eiger which helps encourage pharmaceutical companies to develop more drugs for the prevention or treatment of rare pediatric diseases. Zokinvy is part of a licensing deal with pharma giant Merck & Co. that provides Eiger the rights to market and distribute the said drug.
5. Blincynto - $178,000
Cancer treatments are never cheap to begin with. Even with advancements being made in recent years, costs for treating different kinds of cancer have not significantly gone down. This is all the more highlighted with the sale of leukemia drug Blincynto developed by California-based biopharmaceutical company Amgen. Approved by the US FDA in 2015, it went on sale a year later with a price of $178,000 per patient.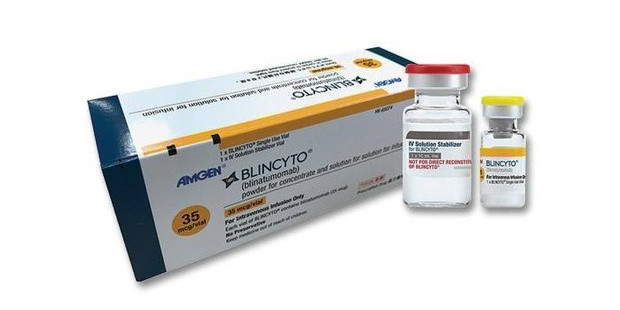 Still considered as one of the most expensive cancer drugs today, Blincynto (blinatumomab) works by using the body's own immune cells to fight cancer. At the time Amgen's drug was released, it cost more than any other cancer drug in the market including Merck's Keytruda and Bristol-Myers Squibb's Opdivo which all cost above $100,000.
6. Luxturna - $850,000
In early 2018, Spark Therapeutics announced it has developed a drug called Luxturna that treats a rare, inherited retinal disease called retinal dystrophy. Luxturna was approved by the US FDA month earlier and was tagged as the first gene therapy in the country to treat any type of eye condition. The cost places Luxturna on the high cost medications list, costing $850,000 in a one-time treatment ($425,000 per eye). During the clinical trials, those who received Luxturna showed massive improvement in their ability to navigate different levels of light after a year. Although Philadelphia-based Spark Therapeutics has acknowledged the hefty price tag, the company said it is looking for exploring payment installment options for people who want to avail the treatment.
7. Zolgensma - $2,125,000
Zolgensma is currently the most expensive prescription drug in the United States and the most expensive drug in the world. Developed by AveXis which is owned by pharmaceutical giant Novartis, the drug costs a whopping $2,125,000 per patient. The drug is also a gene therapy that is given as a one-time treatment for patients suffering a rare disorder similar to Luxturna. Specifically, Zolgensma treatment is used for patients with spinal muscular atrophy (SMA), an illness that mainly targets children and destroys the nerves that control muscles.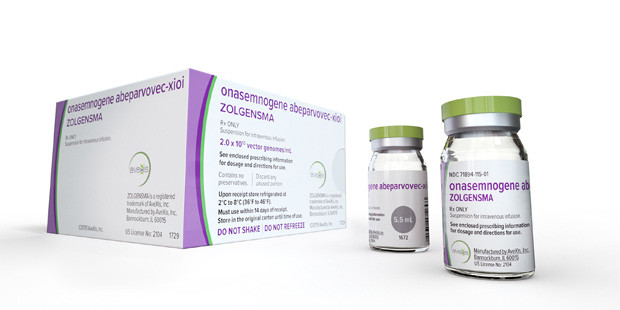 Approved by the FDA in 2019, the drug is the only second gene therapy ever approved for a genetic disorder. Novartis has already set up payment plans for individuals looking to obtain the treatment, offering insurers to pay $425,000 per year for five years. More than 700 patients were eligible for Zolgensma at the time it was approved by the FDA.
The cost of some prescription drugs can be overwhelming for many. But it should also be noted that there are prescription drugs that some people won't mind spending no matter the price.
Want to Be Successful?
Learn Secrets from People Who Already Made It
Please enter valid Email