Most Expensive Seafood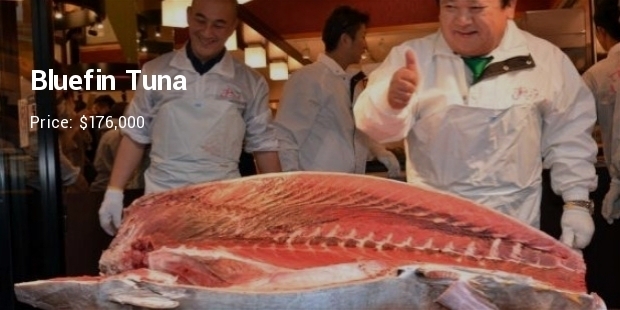 There is no denying that we all crave for a special meal sometimes. Pizza, cantaloupes and fruits are examples of foods that we all love. Another important food group that we all love is the seafood. Different oceans and seas have different varieties of seafood. And each seafood is different in terms of shape, size, color and creation.
You can buy seafood from the fishermen's market, or buy the ones that area already processed and packaged in retail supermarkets. Generally, there are two types of seafood: cheap and affordable foods and most expensive seafood. The most expensive ones are often rare thus too hard to scout; they will require quite an investment. Below is a list of the most expensive seafood of all time.
1. Bluefin Tuna - $176,000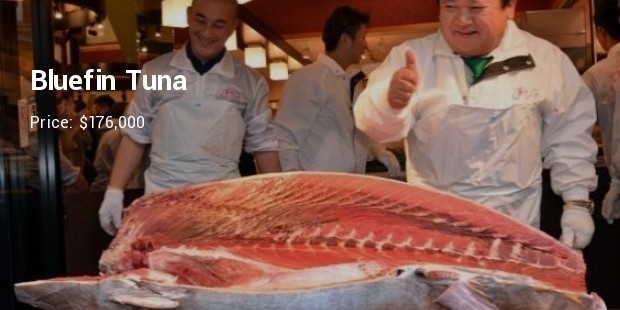 This seafood comes from Tokyo, Japan. Although the fish costs $3,603 per pound, it was sold at $1.76 Million in the year 2003. It was also sold at $176,000, so it still holds the position of the most expensive seafood of all time. Today, Japanese eat Bluefin Tuna in different eateries in different parts of the country.
2.Almas Caviar - $25,162.88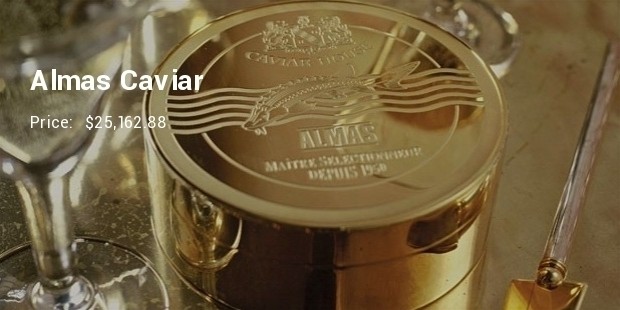 Almas Caviar came from the Caviar House & Prunier. Note that this is the only eatery place in the world that offers Almas Caviar to its customers. The Almas Caviars are fish eggs served and sold in a tin made of 24 karats of gold.
3. Posh Pie - $9,484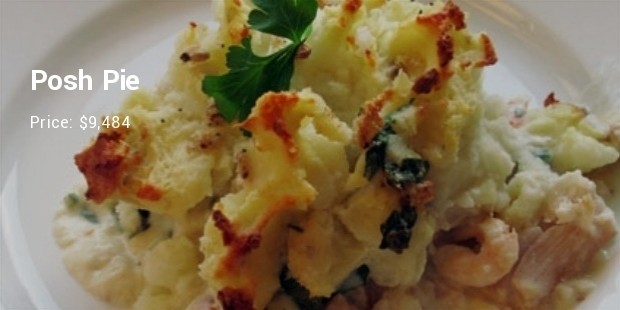 This special seafood comes from The Lord Dudley Hotel. It was first prepared by an Australian Chef. It was the most ridiculously costly seafood ever prepared at the time thanks to Paul Medcalf. The first time this meal was prepared was when the Groupon group was celebrating their success – they managed to sell more than 2 Million food vouchers in the country.
4. Bay Eel - $2,000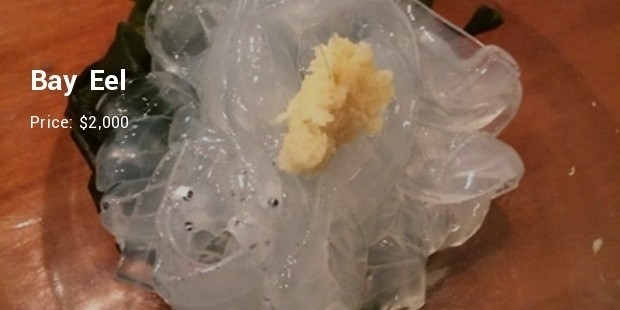 Bay Eel came from across the United States of America. Although it is considered as an endangered species in many part of the world, the US celebrates Bay Eel, not only as the most expensive seafood in its history, but also as one of the healthiest meals in America.
5. Zillion Dollar Lobster Frittata - $1,000

6. Westin Hotel Bagel-$1,000

7. Puffer Fish - $ 280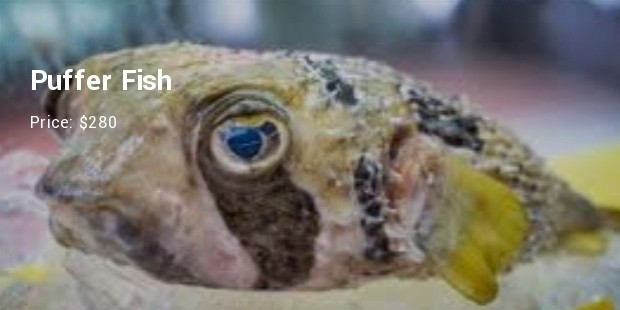 8. Coffin Bay King Oyster - $100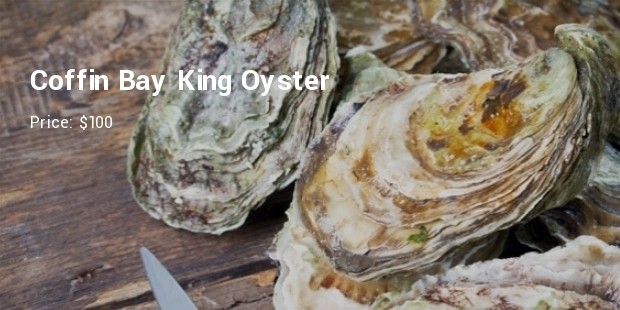 9. The Buddah Jumps over the Wall Fish Soup - $169.86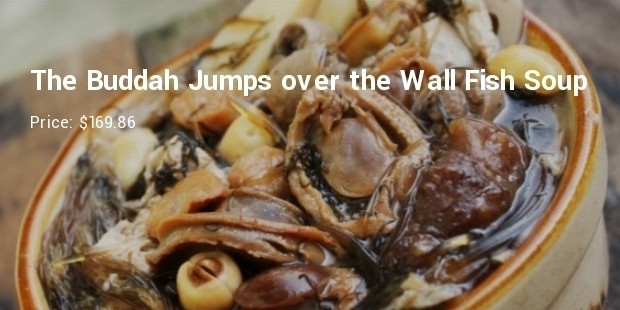 The Buddah Jumps over the Wall Fish Soup came from Kai Mayfair. During the cold and rainy seasons, people from London have the tendency to take this special soup. This fish soup combines different ocean meals, including shark fish, sea cucumber and the Japanese flower mushroom.
10. Forchu Lobster - $10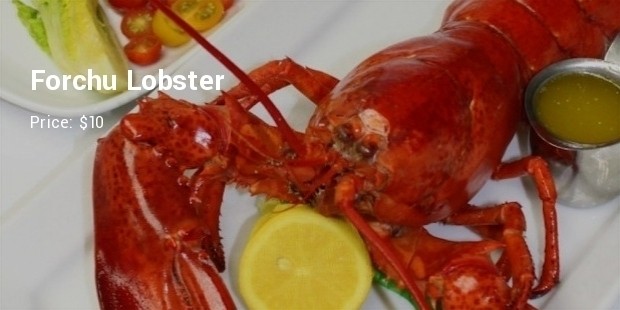 If you do some analysis yourself, you will conclude that, you should spend in accordance to the length of your pocket; the food you buy therefore depends on how much you can afford. If you have some good cash to spend on food, seafood should be your first choice.
Want to Be Successful?
Learn Secrets from People Who Already Made It
Please enter valid Email