Most Expensive Items Sold On eBay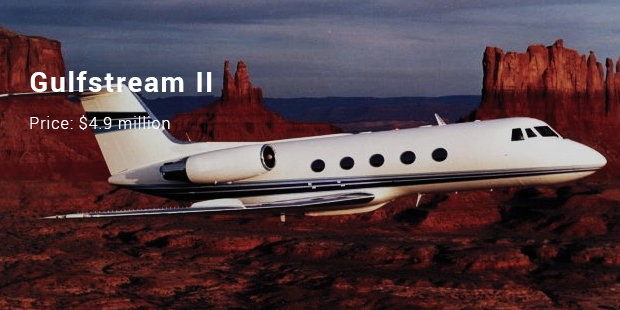 Introduced in the year 1995, headquartered in San Jose, California, eBay has become a successful business.It covers around 30 countries across the world.
The bids put up on EBay are modestly rated but there are a few items that have crossed several million dollars. The following are some of the most expensive items sold on eBay.
1. Gigayacht - $ 168 million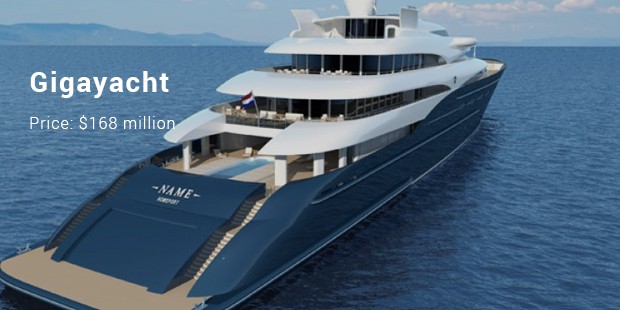 The most expensive item listed up on eBay is the Gigayacht designed by Frank Mulder. It was purchased by the billionaire from Russia, Roman Abramovich. This incredible yacht has multiple multipurpose cabin, gym, spa, movie theatre, helipad etc.
2. Gulfstream II - $4.9 million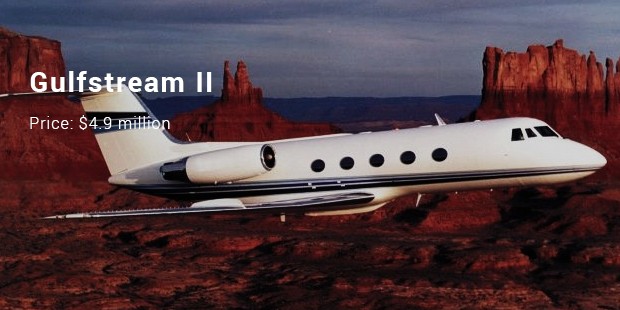 Tyler Jet listed up its Gulfstream II for auctioning on eBay. It was won at the bidding by an African Company which was charter based. This glamorous private jet accommodates 12 people and can be found on the "then-new aviation" section.
3. Lunch with Warren Buffett - $2.6 million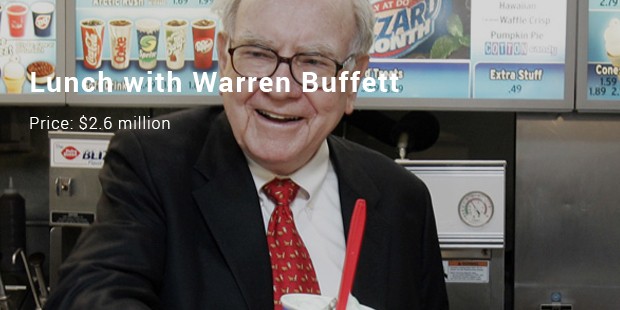 Business tycoon Warren Buffett holds lunch every year to raise money for the San Francisco Church with the mission of feeding the hungry people. It was sold at surprisingly high price by an anonymous bidder which was an extremely munificent contribution towards charity.
4. The Town of Albert TX - $2.5 million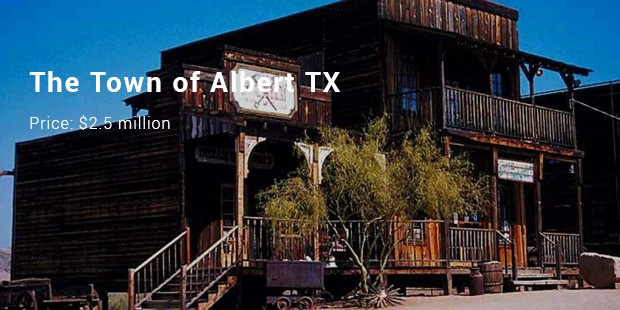 Bobby Cave, an insurance broker resold it on eBay for this high price. This town is kind of a bump on a long road where people could halt for rest on their trip in between two larger towns.
5. House with a War-proof bunker - $2.1 million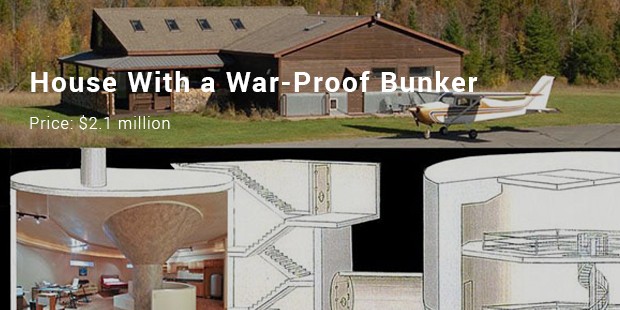 Ever since the September 2011 attacks, many people in the United States were concerned about war and terrorism. Cashing on this syndrome, two realtors build a home that put someone's fears at ease.
6. The Town of Bridgeville, CA - $1.77 million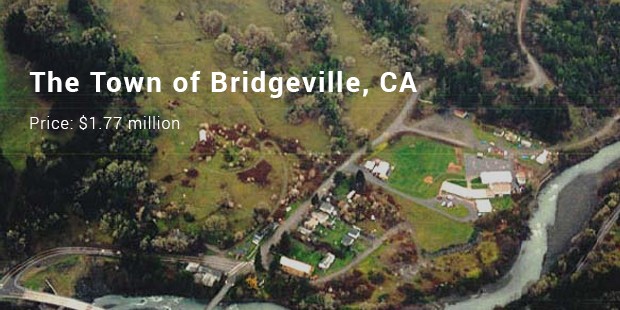 It is a beautiful place that has a lot to offer. With a population of around 30 million people, it was a privately owned town by the Maple family. This family brought Bridgeville first and then went on to list it on Ebay.
7. Honus Wagner Baseball Card - $1.1 million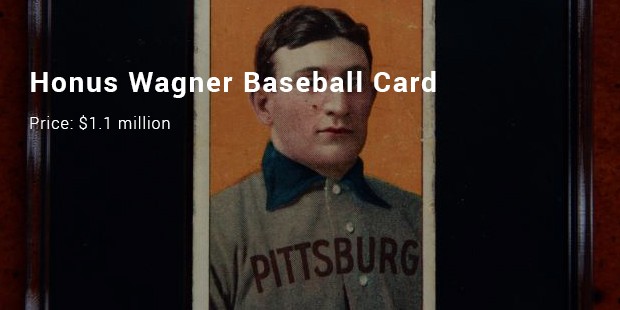 He was a famous baseball gamer in the early days of its emergence. A tobacco company started including the cards of Wagner, with their cigarette packs. When he found where the cards were going, he wanted their production to be stopped on an immediate basis.
8. Ferrari Enzo - $1 million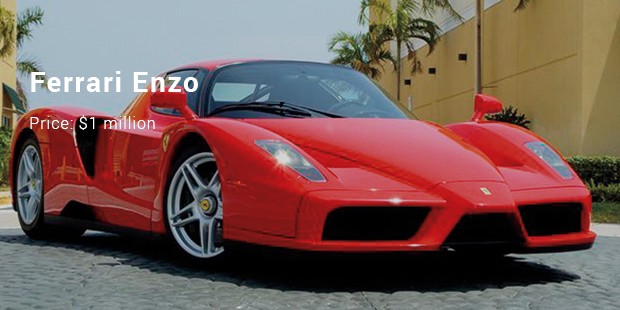 EBay since its inception has proved to be extremely beneficial for the people worldwide as they can get the perfect value for their priceless possession. It is based in a competitive set up so the customers cannot be cheated. It is easy to and convenient to deal on eBay and hence the website has made successful clients since the beginning.
9. Shoeless Joe's Jackson's Baseball Bat - $577,610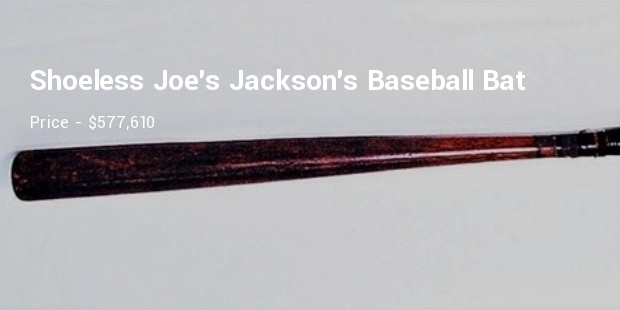 Shoeless Joe's earned his nickname will playing at a game like in South Carolina. He went on to make news when his baseball Bat was sold on eBay. It was the highest sales on eBay pertaining to baseball.
10. Ian Usher's Life - $ 309,292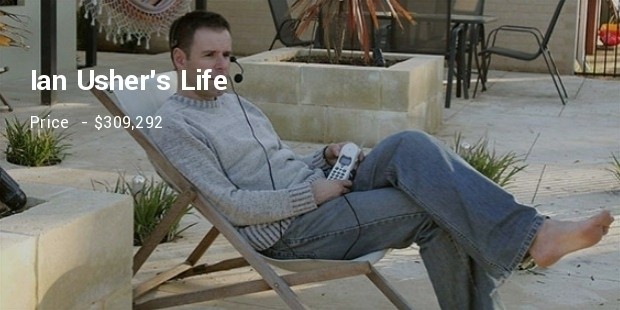 He seemed to have a pretty decent life till 2008. He was having a mid-life crisis and instead of selling his items one by one, he decided to put up his entire life for auction. Users could purchase his house and all his belongings.
Want to Be Successful?
Learn Secrets from People Who Already Made It
Please enter valid Email