Most Expensive Hermes Products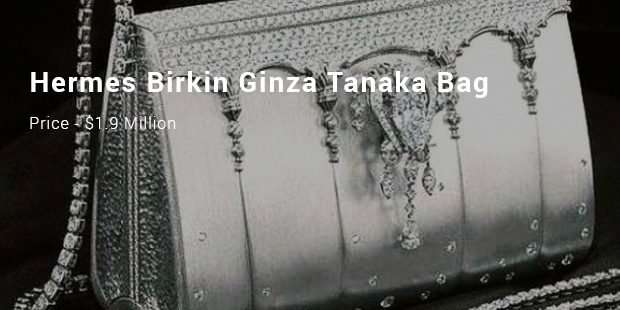 Hermes is an extremely well known and renowned brand in the world. It is a symbol of select luxury fashion and outlay. Each of the products is of a particular kind are crafted by the same designer. Due to this meticulousness and detailing, each product at least takes 24 hours for completion. The Hermes products are not produced in line in the factories.
They are crafted with precision, each being given the exclusive attention while in making! The products range from handbags to necklaces to suitcases and T-shirts!
1. Hermes Birkin Ginza Tanaka Bag – $1.9 Million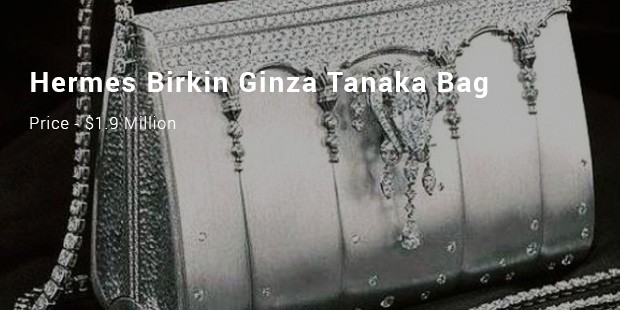 At the top of the list we have the most expensive Hermes product: The Hermes Birkin Tanaka Bag. It comes with an excessively heavy price tag of 1.9 million dollars! This bag is made of platinum and is encrusted with diamonds!
2. Hermes Rose Gold Crocodile Bag – $1.9 Million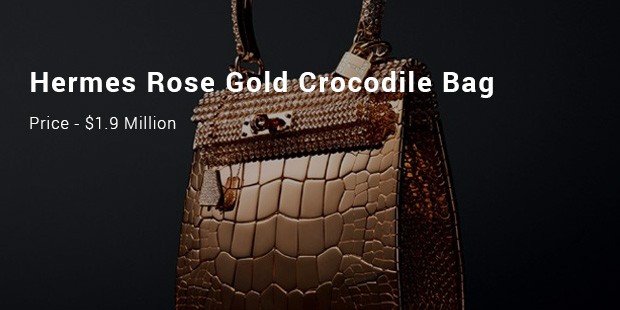 In the first place, besides the Hermes Birkin Tanaka Bag, we also have The Hermes Rose Gold and Diamond Crocodile Birkin bag which also costs 1.9 million dollars! It belongs to the Haute Bijouterie assembly. It is a limited edition!
3. Hermes Chaine d' Ancre Bag – $1.4 Million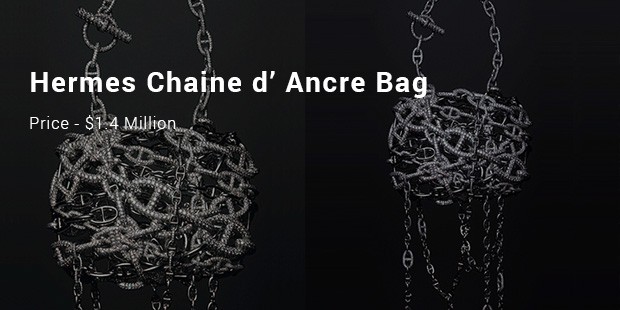 Prized at 1.4 million dollars, Hermes Chaine d' Ancre bag is in third place. It contains numerous white gold studs cleverly engaged all over it. It is covered with 1,160 bits of diamonds, adding up to the staggering price!
4. Hermes Red Crocodile Birkin Purse Bag – $203,150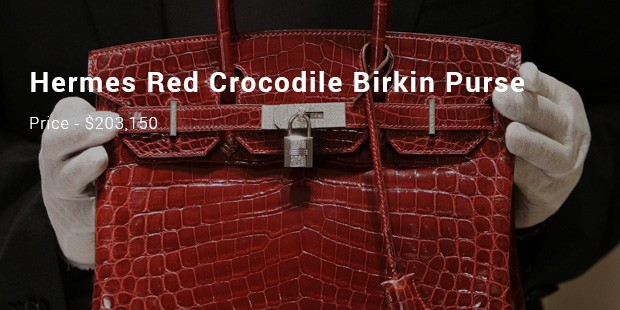 A tote bag, only 30 centimeters in length, the Hermes Red Crocodile Birkin Purse Bag, is a proud world record holder as the most lavish purse ever sold at a sale. Made of white gold and diamonds, it costs $203,150.
5. Hermes Matte Crocodile Birkin Bag – $120,000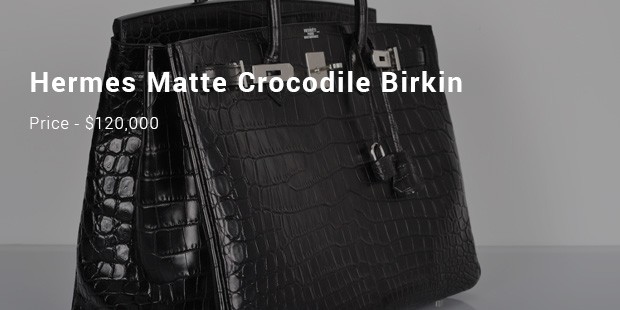 6. Hermes Croc T-Shirt – $91,500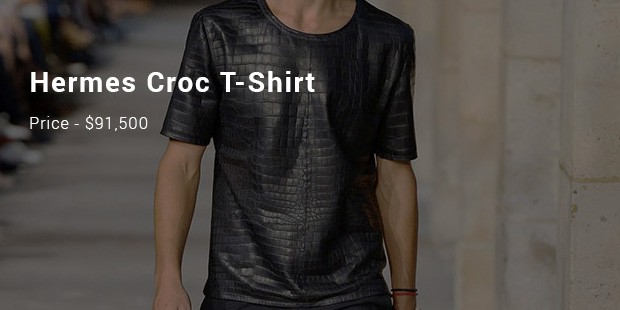 7. Hermes Chaine d' Ancre Gold Necklace Jewelry – $27,400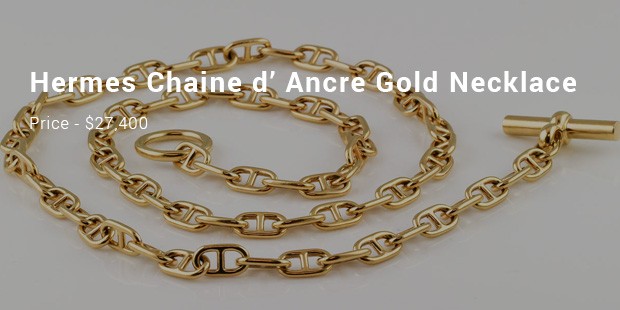 8. Hermes Orion Suitcase Travel Bag – $10,300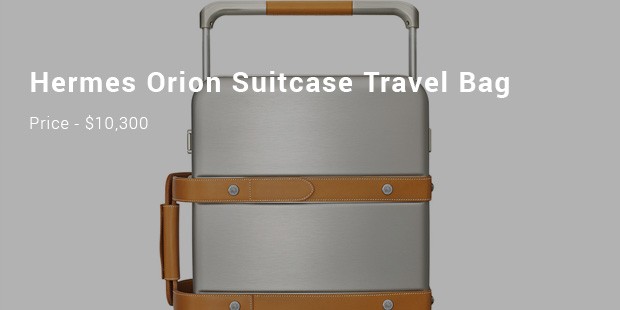 9. Hermes Talaris Saddle Equestrian Equipment – $10,000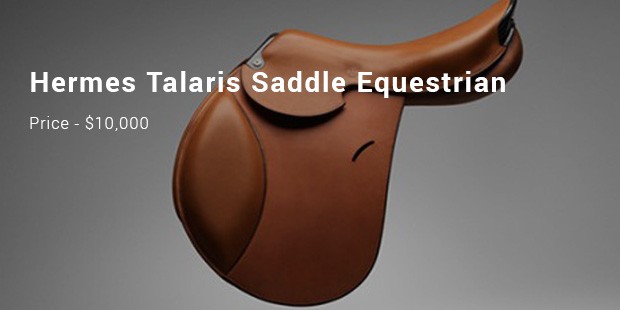 These products are any one's lust-haves if not must-haves! Women have a greater choice on this list than the men folk. But that actually makes the men luckier. These products can cause a real pain to you financially and may lead to bankruptcy!
Want to Be Successful?
Learn Secrets from People Who Already Made It
Please enter valid Email