eBay SuccessStory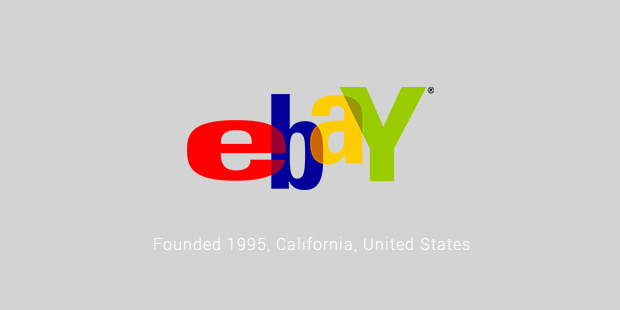 eBay Inc. is an American company which offers consumer to consumer transactions on the internet. eBay allows for customers to sell, buy or auction different items. It was started in 1995 and has become one of the first companies to become a success as a result of the dot-com bubble. It has its headquarters in San Jose, California and had revenue of $14 billion in the year 2012.
eBay allows a platform for an auction of an item and shopping for retail goods which allows people to buy products from the comfort of their homes. The beginning of eBay was not as straightforward as we may imagine. It was Iranian-American computer programmer Pierre Omidyar's idea to start a website that auctioned used, broken and second hand stuff. He called the website Auction Web and it was started on September 3, 1995. He did not take this website too seriously and just considered it as a side hobby. But soon the traffic on his site increased and was soon asked by his internet service provider to upgrade his account in order to accommodate the amount of traffic that was accessing his site.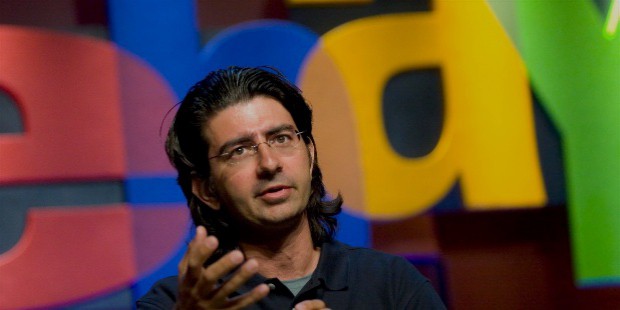 For paying for the up gradation which was around $250, he asked the users to pay a fee to access the site. He was surprised to see that people were happy to pay and continued using the site regularly. So eventually Omidyar had to hire an employee just to handle the cheques that were coming to his office for the payments. That is how Chris Agarpao became the first eBay employee.
In 1996, Jeffrey Skoll became its first president. The growth it was experiencing was phenomenal and it needed someone who could offer the proper structure for the company to grow and make most use of the public interest it was gaining day by day. In January 1997 alone the site hosted 2,000,000 auctions which was 8 times more than the whole number of auctions in year 1996. In September 1997, the company changed its name to eBay.com. That very year it received funding from venture capitalists Benchmark Capital to the tune of $6.7 million. eBay went public on September 21, 1998. On the first day itself the share price went upto $53.50. This made Omidyar and Skoll overnight billionaires. With Meg Whiteman taking over as CEO and President in 1998, every detail was looked into and upgraded to make it a better experience for the customer. Soon eBay expanded and started to include many more categories other than the auction category. Their business started increasing and the company bought PayPal in October 2002. In 2005, eBay bought Skype for $2.5 billion and sold it to Microsoft in 2011 for $8.5 billion. Soon they had launched individual websites for various countries with special focus on the local demands and limitations.
In 2008, the company had millions of registered users, more than 15,000 employees and revenues around $7.7 billion. Today it sells everything from appliances to domain names to software to vehicles to furniture and everything that is not prohibited under that country's law. It offers the latest products and discounts in addition to the rage and excitement of the auction place.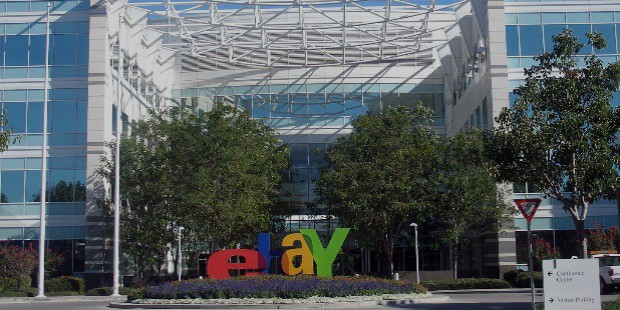 The auction place has taken the interest of many people who wait for buying used goods at lower rates and those who want to buy collectibles. eBay has become the best source for every customer's needs. This model had been copied and used in many countries like India and Japan before eBay has entered and started their own local website there.
There are some products that cannot be sold on eBay like tobacco, alcoholic beverages, drugs and weapons. eBay is also used for charity auctions and allows the seller to donate any amount they like from the amount received for their favoured charity. eBay users can pay using PayPal, Paymate, ProPay, Moneybrookers and escrow.com to make transactions. eBay generates its revenue by taking a commission for every auction or sale that is made on the website. It depends whether it is a fixed rate product or product up for auctions. Sometimes they charge upto 10% on the sale amount other than the shipping charges. The rates differ from the U.S. in the European countries and South Asia. Today eBay is one among the biggest companies that sell products online. It has built a huge customer base for itself that prompts even the top companies to showcase their products and offers through eBay so that it can get the attention of the global audience.
From selling broken laser lights and old appliances eBay has become a global marketplace where you can find what you need at the price you can afford. Today it is one of the top 20 most visited sites on the planet and has become a superpower on the internet with millions of transactions happening on its portal each day.
Full Name :

eBay
Founded :
Founder :
CEO :

John Donahoe
Industry :
Sector :
Country :

USA
Website :
Want to Be Successful?
Learn Secrets from People Who Already Made It
Please enter valid Email