Most Expensive Horse Breeds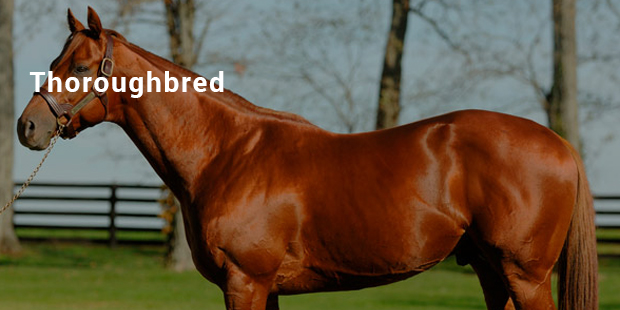 Some people are born with a passion for horses. They love spending their valuable time and fortunes training and caring for these lovely beasts. As a matter of fact the relationship shared by horses and humans is an ancient one.
Many cultures have been domesticating these animals since the last 4000 years. These beautiful creatures make a great addition to your home in many ways. Horse riding being one of the many activities that comes along with owning a horse. Horses of high pedigree have since eons been a mark of luxury for the elite.
We present the most expensive horse breeds that would adorn your perfect ranch.
1. Arabian Horse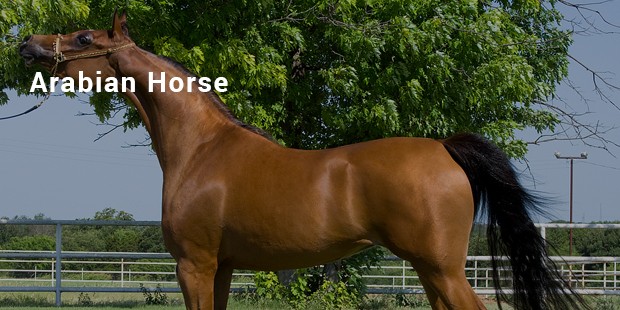 Arabian horse is the topper among the most expensive horse breed in the world. It is also one of the oldest breeds. In the 1980s Arab horses became a popular status symbol and were marketed likened to fine art in the US.
2. Thoroughbred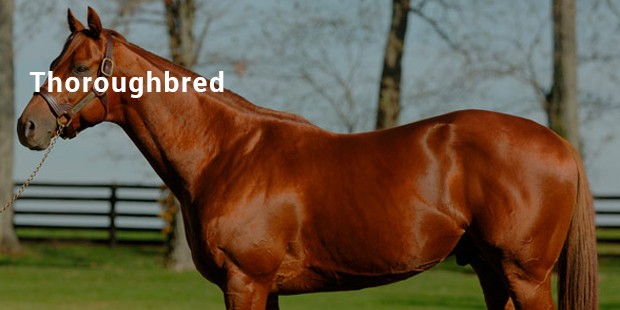 This breed of horse was developed in England for racing. Their short legs are most suited for long easy strides. They have broad chests, slender bodies and short backs. They are high spirited and sensitive and are exceptional in speed and stamina.
3. Quarter Horse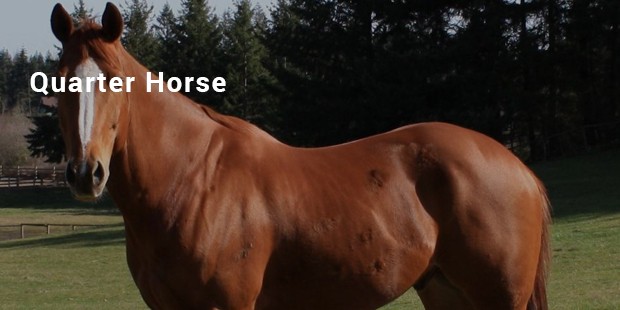 These are currently the most popular breed in the US. They derive their name due to their ability to outrun other horse breeds in a quarter mile race. They compete superbly in rodeo events such as calf roping, team roping and barrel racing,
4. Paint Horse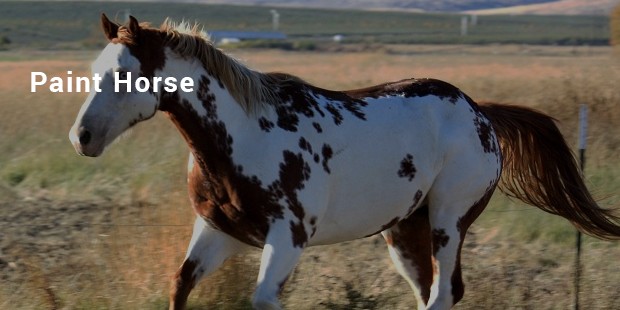 The American Paint Horse is distinct for its signature color pattern that combines white blotches with more common horse colors like brown and black. They are developed from the base of spotted horses with thoroughbreds or quarter horses.
5. Mustang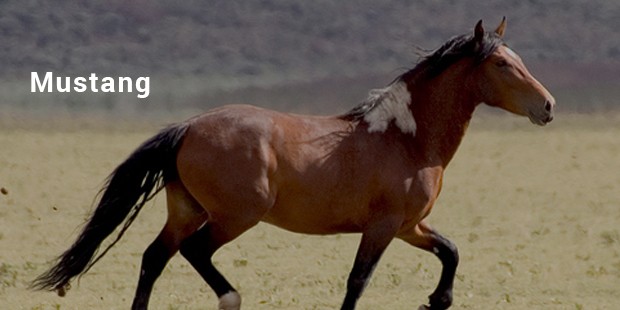 Mustang are the Iberian or Spanish breed of horses which were introduced into America. Known for their intelligence and stability Mustangs are used by the North Americans in a number of ways. These horses have a rather long life span.
6. Friesian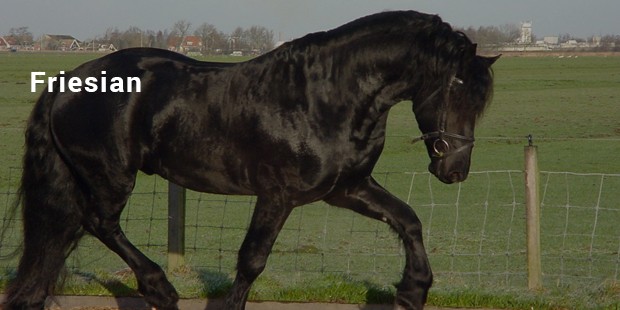 A native of Friesland, these horses are known for the keenness and intelligence. They are used as war horses because of their speed and able body. They are also extremely graceful.
7. Appaloosa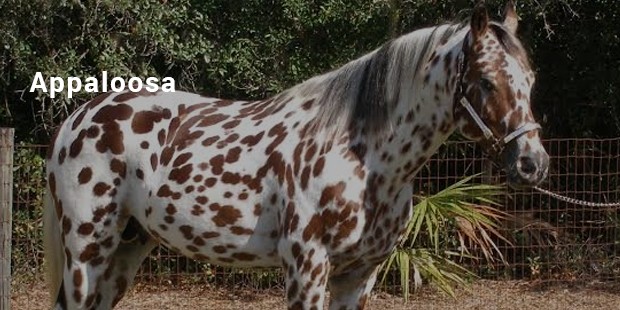 Appaloosa breed of horses are known for their strong legs and hence their powerful runners. They are also intelligent and smart so they make great horses for learners. They live on minimum food and hence are easy to maintain.
8. Shetland Pony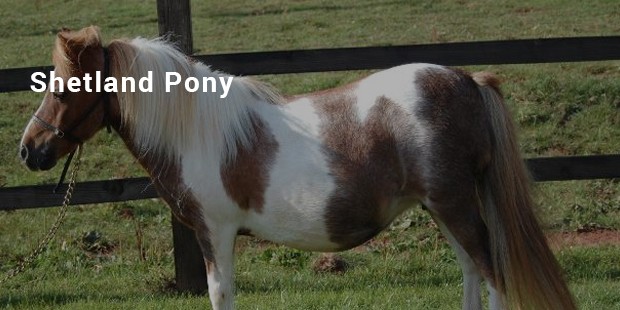 Shetland Pony are sweet but they are also known for their bad temperament. Their temperaments are dependent on their day.They are good for training and hence young and beginner riders can use them safely.
9. Gypsy Vanner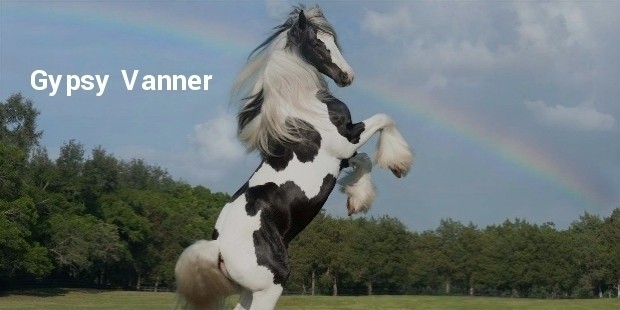 Gypsy Vanner breed of horses are known for their jumping ability, they can jump four foot fence without any effort. They are used in jumping competitions. They are also sweet and family friendly making them safe to own when your family is close by.
10. Clydesdale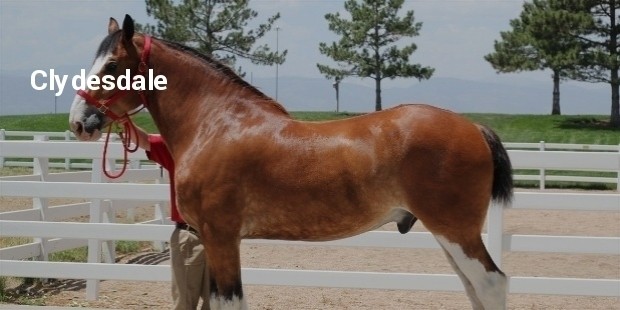 For those who want to own a horse that is graceful, good looking and co-operates with you then Clydesdale horses are the best choice for you. They are easy to train and easy to ride making them great to own.
11. Morgan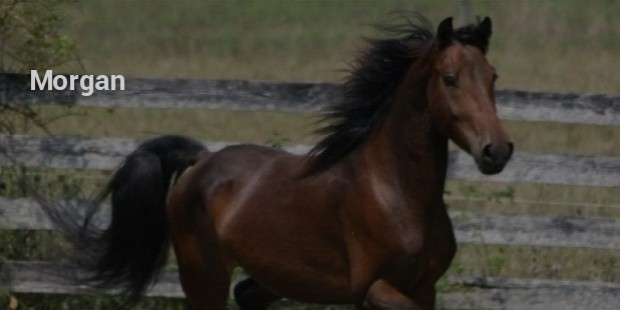 Morgan breed of horses are a good choice for those who want their horse to do different kinds of errands. They can pull weight, ride, jump and even drive. Known for their grace and style, they are the best horses to own.
12. Standard Bred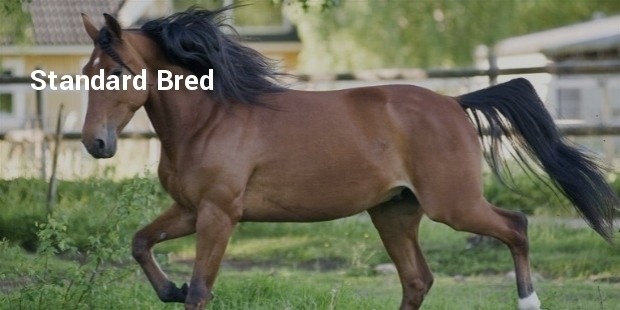 Standard Bred are known for their quality of amazing cooperation. Therefore these horse are good for beginners who want to train a perfect horse. You will surely love their angel face.
13. Dutch Warmblood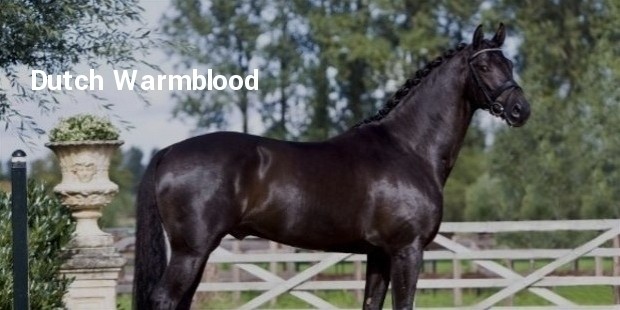 Dutch Warmblood are a great breed of horses. They are good jumpers. They are big and beautiful animals which are bred only for jumping. If you want a horse with a great temperament then Dutch Warmblood is the best choice.
14. Andalusian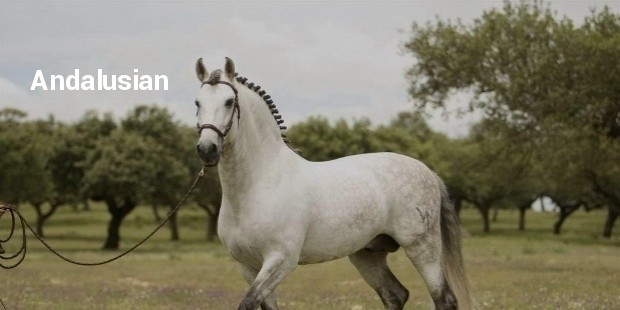 One of the most oldest horse breeds in the world. These horses are easy to train. They are also smart and good looking horses with a stamina that can match none. Classy, elegant, hardworking, and majestic all these words describe Andalusian horses.
These beauties will make you fall in love the moment you lay your eyes on them. The high pedigree horse breeds come with a hefty price tag but who cares, for the love they would shower on you is priceless.
Want to Be Successful?
Learn Secrets from People Who Already Made It
Please enter valid Email