Most Expensive Fighter Jets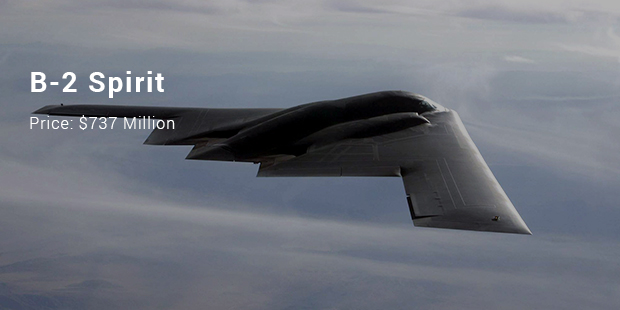 Fighter jets have changed the face of modern warfare and now form an essential and powerful air crafts at the time of wars. The modern fighter jets are fast, accurate and deadly effective.
Fighter jets create a major dent in the Government treasury, but are worth every penny spent. Here is a list of such state-of-the-art aircrafts.
1. B-2 Spirit - $737 Million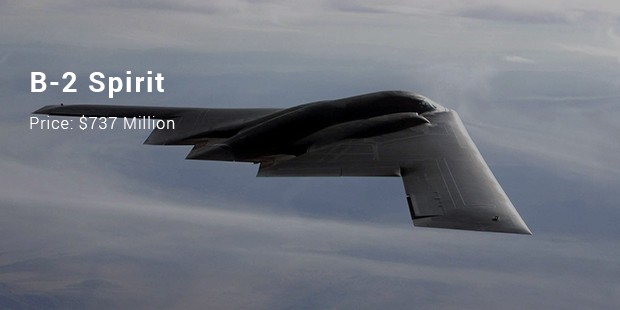 B-2 Spirit jets are manufactured by the American company, Northrop Grumman Corporation. These were first used by the United States Air Force in the Kosovo War, and later in Iraq and Afghanistan. It is a Stealth Bomber, designed to use, both traditional and nuclear weapons. It may be worth mentioning that till now, only 21, B-2 Spirit jets are manufactured.
2. F-22 Raptor - $350 Million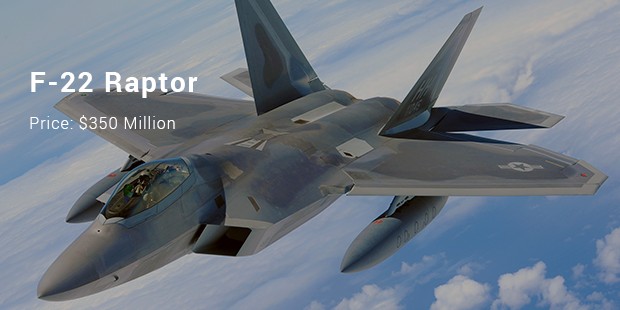 F-22 Raptor jets, is a joint venture between Lockheed Martin Aeronautics and Boeing Defense and Space & Security. It is a stealth tactical fighter aircraft, used by United States Air Force. To protect the Stealth technology of these jets, exporting of F-22 Raptor is prohibited under the American federal law.
3. C17A Globemaster III - $328 Million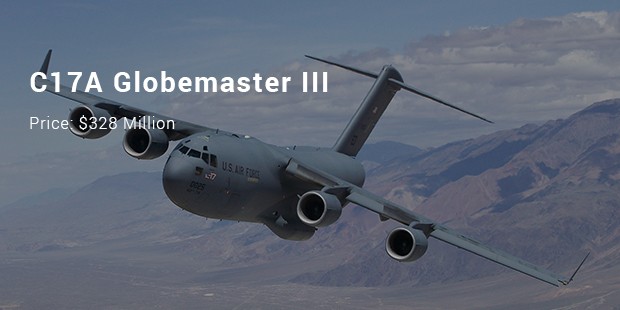 C17 Globemaster III aircrafts are manufactured by McDonnell Douglas for the United States Air Force. It is used for transporting troops and machinery and for airlift missions. These heavy duty aircrafts are exported to countries, such as, Australia, United Kingdom and India. There are around 190 C17As, presently in service.
4. P-8A Poseidon - $290 Million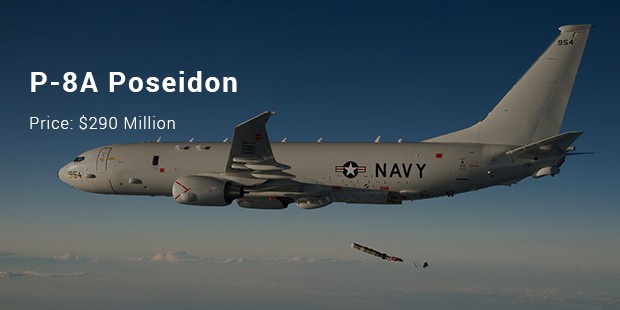 P-8A Poseidon aircrafts are manufactured by Boeing Defense, Space & Security. These aircrafts were developed for the United States Navy, and used for anti-submarine and anti-surface warfare. India is the first international buyer of this aircraft; a variant of the original model, P-8I is now a part of the Indian Navy.
5. VH-71 Kestrel - $241 Million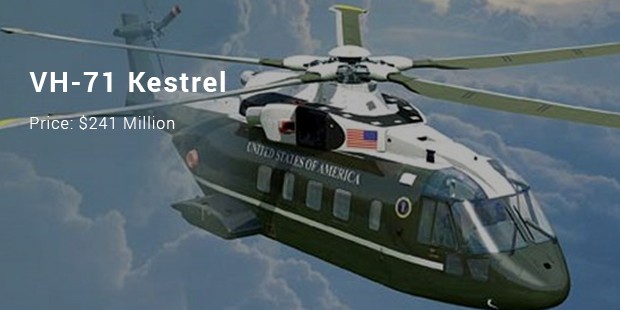 6. E-2D Advanced Hawkeye - $232 Million

7. F-35 Lightning II - $122 Million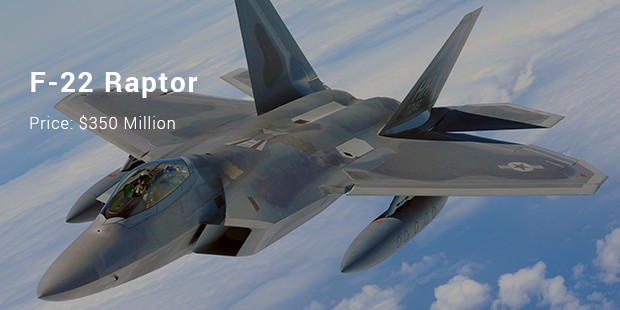 8. V-22 Osprey - $118 Million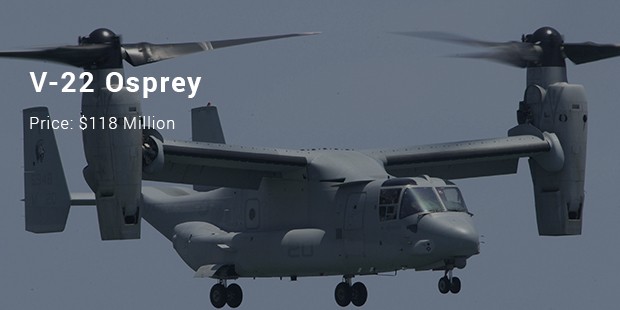 9. F/A-18 Hornet - $94 Million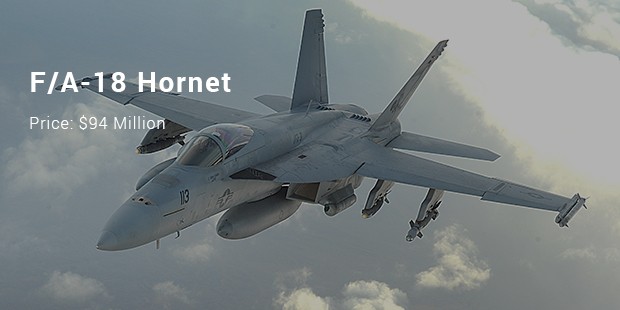 War is an ugly word, but remains a reality! While sincere efforts are being made by the world powers to ensure peace and harmony, it is not a bad idea to equip our countries with the best warfare technology.
Want to Be Successful?
Learn Secrets from People Who Already Made It
Please enter valid Email