Most Expensive Art Heists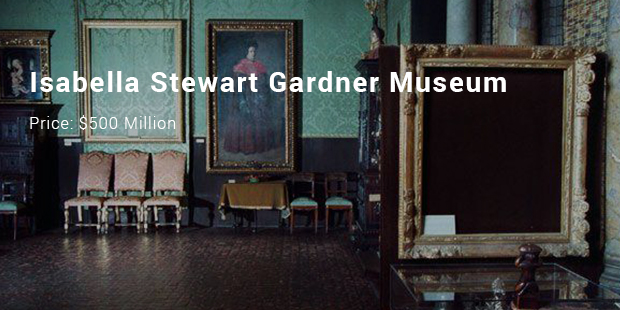 Antique and expensive, artifacts have been targeted throughout the history by thieves; stolen and sold at unbelievable prices. These stolen artifacts were rarely returned to where they belong. What will you call the people who this- Thieves, criminals or artists who steal artifacts?
Here is the list of Expensive Art Heists
1. The Isabella Stewart Gardner Museum Heist - $500 Million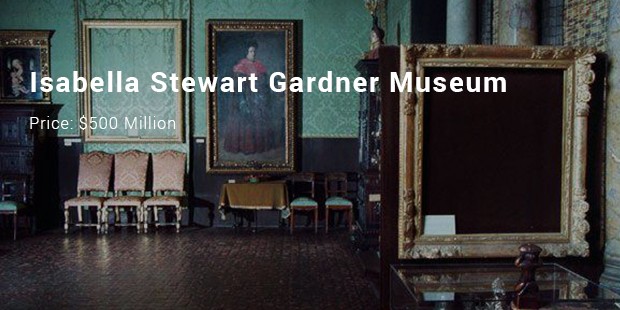 It happened on the 19th of March, 1990 in the early hours. A pair of thieves masked as Boston police officers introduced themselves to the security guards and went into the building. They stole 13 pieces of art. This incident lasted for 81 minutes. On this day, the city was preoccupied with Saint Patrick's Day celebration.
2. The Musee d' Art Modern Heist - $140 Million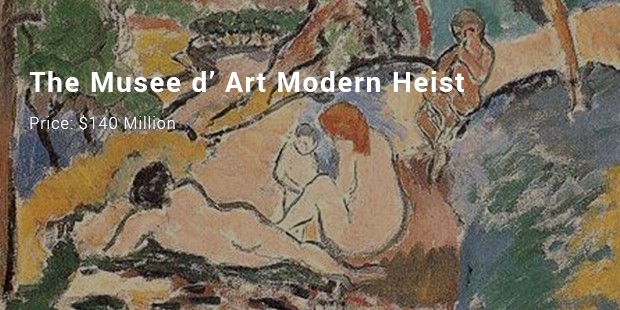 On May 20, 2010 the museum reported an unexpectedly theft of five paintings from its collection. Le Pigeon Aux Petites Pois by Pablo Piacsso, La Pastarole by Henry Matisse were some of the paintings that were stolen. The window panes of the museum were smashed and a masked man was seen stealing on the CCTV camera.
3. The Sacking of Czartoryski Museum - $100 Million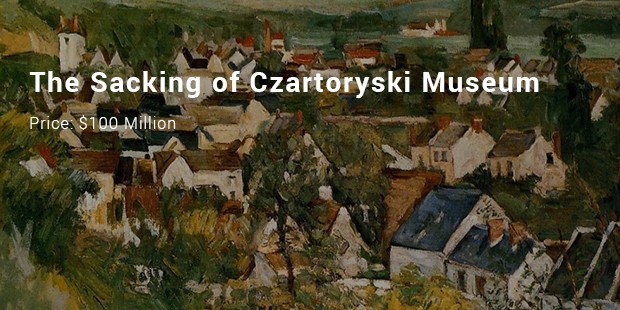 In 1939, the Nazis took the art pieces from the Czartoryski Museum in Krakow, Poland. It was not actually a heist. The Nazi officials removed the art works from the museum and were put under their private collections. This incident happened when the Germany invaded Poland.
4. The Mahmoud Khalil Museum Heist - $55 Million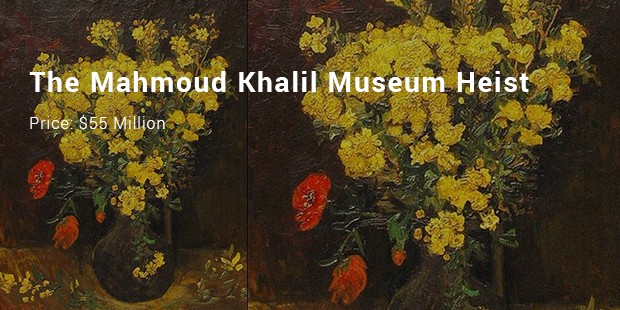 In the year 2010, the thieves entered this museum in Egypt and stole just one Vincent Van Gogh's Poppy Flowers painting. This painting was stolen earlier too in 1978 and was recovered in Kuwait. It was the last creation of the artist before committing suicide.
5. The Van Gogh Museum Heist - $30 Million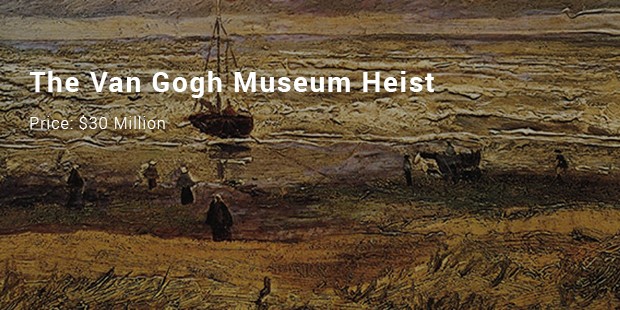 6. The Kunsthal Museum Heist - $24 Million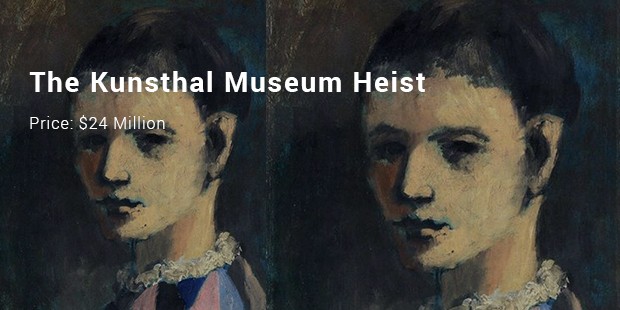 7. The Oratory of San Lorenzo Heist - $20 Million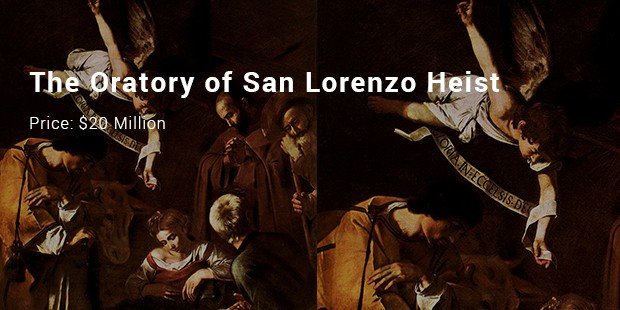 These exceptional heists had master minds behind them and left the authorities and the security personnel dumb founded. Though reward amounts on recovering these paintings are quite high but most of them still are missing.
Want to Be Successful?
Learn Secrets from People Who Already Made It
Please enter valid Email