Most Expensive Cupcakes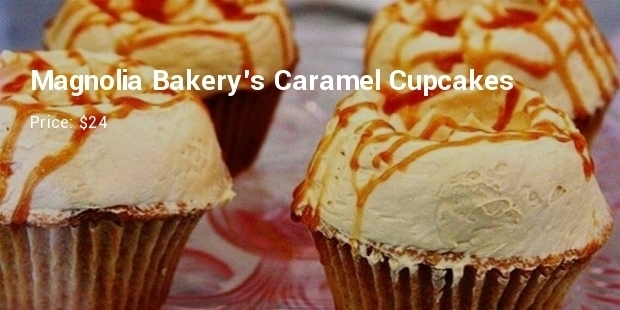 Each year, there are newer trends in the food and desserts industry taking over by storm. Initially, it was bacon, and then red velvet and chocolate covered bacons followed. And if you think that cupcakes are just for children, then you are wrong.
Today, they are a real business. Having been brought back to the world of popularity by ladies of 'Sex and the City', cupcakes have been a player at dessert tables. At times, chefs cover them in a rich and thick butter cream and at other times, they hollow out and fill them with luscious pastry or curd. The following is a list of the most expensive cupcakes in the world.
1. Rox Diamond Cupcake - $150,000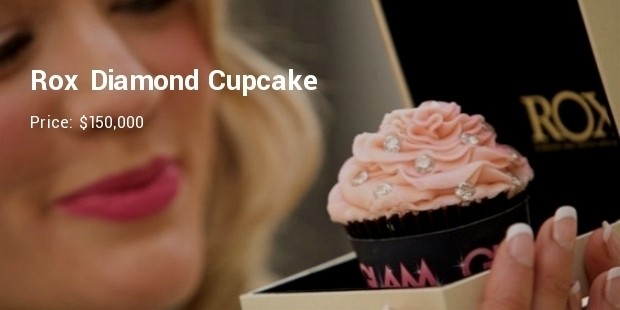 If you think paying $150,000 for a 5 minutes cupcake meal is rather ridiculous, think again. There is a special reason why Rox Diamond Cupcake is the most expensive cupcake of all time. It is made of pure previous diamond and only available in Rox Store located in Arcade.
2. Sparkling Red Velvet Cupcake - $55,000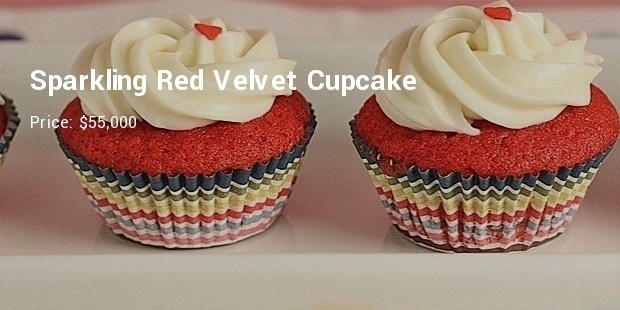 Valued at $55,000, Sparkling Red Velvet Cupcake was made specifically for Valentine's Day by Gourmet cupcakes. It has an 8K diamond ring on top, making it not only a luxurious cupcake but also a highly priced cupcake of all time.
3. Mervis Diamonds Diamond Fantasy Cupcakes - $300,000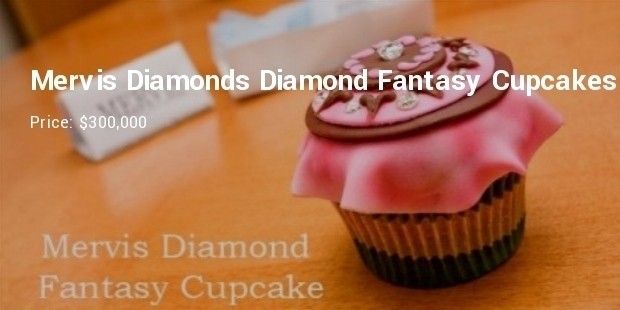 The Mervis Cupcake decorated this piece with 8 pieces of precious diamonds. Although t is not very beautiful or attractive, it is an expensive piece, valued at $30,000, because of its imported precious diamonds. This piece makes a great gift for an upcoming birthday party of someone that you love.
4. Bloomsbury`s Golden Phoenix - $1000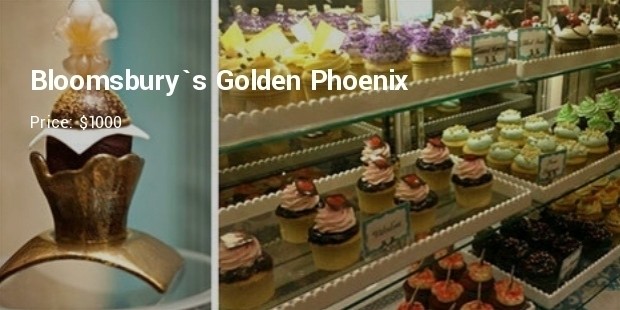 5. Palazzo Decadence D'or Cupcakes - $750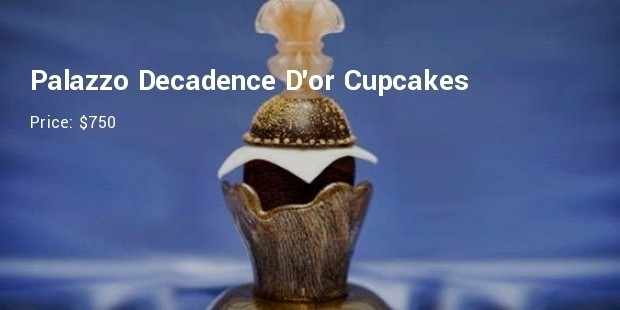 The main ingredients in the cupcakes are Louis XIII de Remy Martin Cognac (Bottled in the 1900s), Tahitian gold-vanilla caviar, gold flakes and the Palmira Single Estate Chocolate. The cakes retails at $450. Palmira Single Estate Chocolate is produced at the Valrhona plantation, Venezuela.
6. Caramel Cupcakes from Magnolia Bakery - $48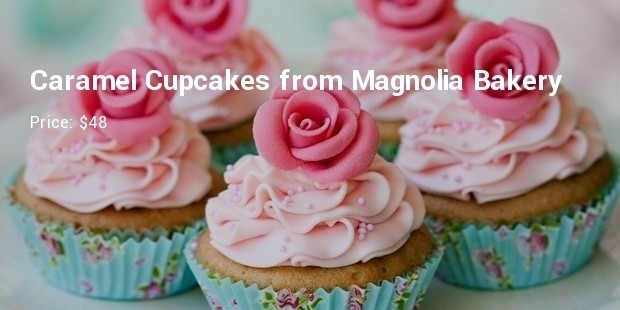 The dessert from Magnolia bakery comes with a $48 price tag. And who won't like a taste of the artwork? But possibly you didn't know that the original Magnolia bakery situated in Bleecker Street, Manhattan made cupcakes from leftover cake batter and the founders of this company are Jennifer Appel and Allysa Torey?
7. Crave' Maple Bacon Cupcakes - $45/dozen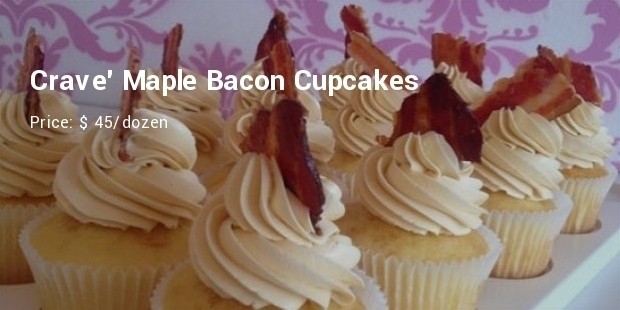 8. Sprinkles Cupcakes - $39/dozen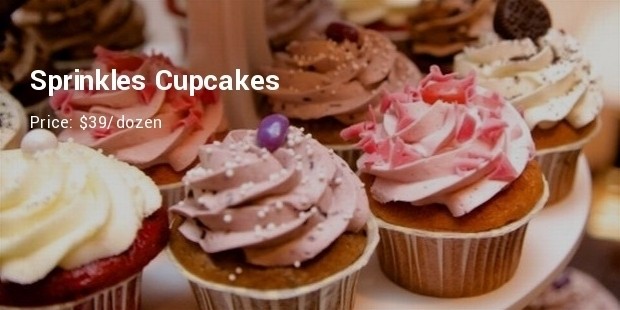 9. Magnolia Bakery's Caramel Cupcakes - $24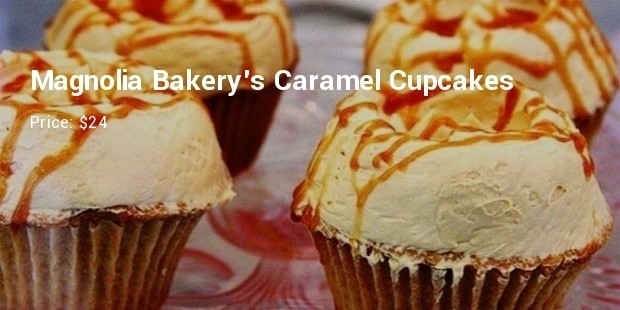 We wonder how the gold tastes. The cupcakes are among the most valuable on the globe and also available in many countries. But if you are a person who likes tasting different things, looking for the cupcakes might be a good idea.
Want to Be Successful?
Learn Secrets from People Who Already Made It
Please enter valid Email