8 Most Expensive Air Jordan 1 Sneakers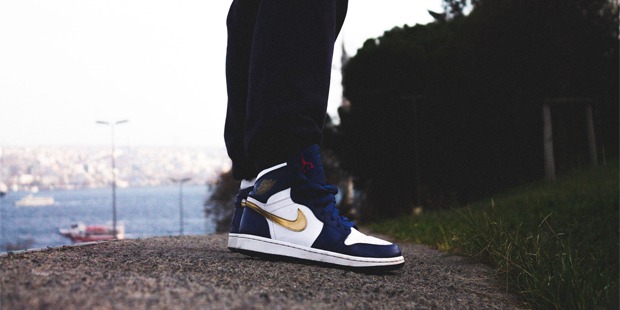 When it comes to classic sneaker silhouettes, the Nike Air Jordan 1 may just be the most popular of them all. From what started as a shoe strictly worn on the basketball court in the 1980s, it has evolved into a shoe that has become the go-to in casual footwear. Unfortunately, Nike has made the Jordan 1s a rarity these days, releasing few pairs every now and then which causes prices to skyrocket in the resale market. As expected, these prices never go below the $1,000-mark. Here are the eight most expensive Air Jordan 1s ever released:
1. Colette x Air Jordan 1 Friends & Family - $4,800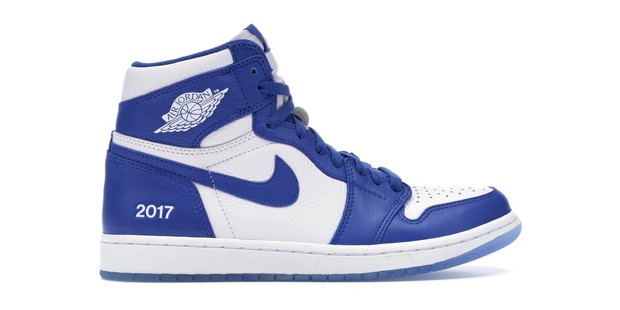 After French fashion brand colette shut down operations in 2017 after 20 years, the Jordan Brand released a special edition Friends & Family Jordan 1 which gives tribute to the famed French brand. The shoe comes with colette's white and blue themes, and features the company's double dot logo at the heel counter. Although the colette Air Jordan 1 was only made available through a raffle, buyers can still purchase the shoe at resale marketplace StockX for around $4,800.
2. Air Jordan 1 "Legends of the Summer" Black - $6,400
Jay-Z and Justin Timberlake's "The Legends of the Summer" tour in 2013 was considered as one of the best concert tours of the decade. The summer tour didn't just feature two cultural icons but some very exclusive never-before-released Jordan 1s. The exclusive sneaker pack which was worn by both Jay-Z and Timberlake comes in three colorways but all feature red and black hues. The sneakers were never released in stores but StockX has a few of them, selling for at least $6,400.
3. Air Jordan 1 Spike Lee Fort Greene - $8,000
Oscar-winning director Spike Lee created instant hype in 2017 after releasing the Jordan 1 Spike Lee Fort Greene. The collaboration came in as a major surprise for most collectors as marketing for the shoe was non-existent. The excitement further increased as the shoe was only sold at Lee's film production company 40 Acres and a Mule at Fort Greene, New York. The Spike Lee Fort Greene Jordan which now sells at $8,000 (original price tag $300) comes with a midnight navy, black, and white colorway and includes a White Mars Blackman logo and "?" branding.
4. Dior x Air Jordan 1 - $13,500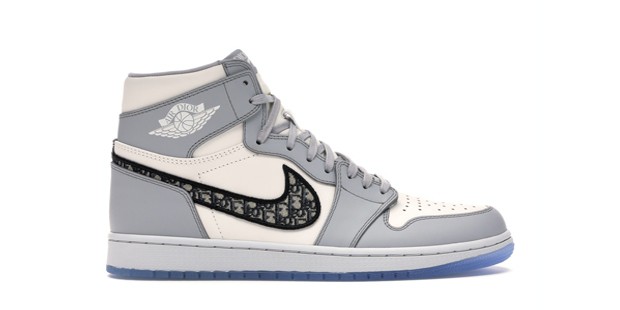 Luxury fashion label Dior partnered with the Jordan Brand to release one of the most hyped sneakers of 2020— the Air Jordan 1 Retro High Dior. Only 13,000 pairs were released with 5,000 pairs being sold to Dior's top clients. The shoe comes with a white and grey colorway and features Dior branding at the Swoosh logo and sole. Originally sold at an already-ridiculous price of $2,200, collectors can grab the Jordan 1 Dior at StockX for around $13,500.
5. Air Jordan 1 Rust Pink - $8,800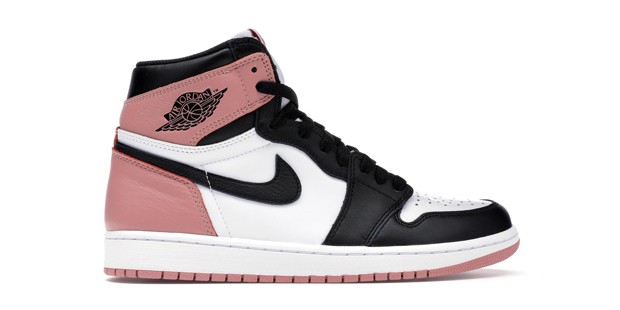 The Miami-exclusive Jordan 1 Retro Rust Pink was considered one of the sleeper hits of 2017. It was originally priced for $160 and was sold together with a light blue colorway called "Igloo". The exclusive release is inspired by Miami's vibrant culture which is often represented by the pink and light blue colors.
6. Air Jordan 1 Black & Gold - $25,000
Patent leather and basketball shoes have never look good together, but a case can be made for the Jordan 1 Black & Gold. As expected with any shoe made with leather, these Jordan 1 black gold shoes exude a glossy appearance which is then complemented with yellow accents in the Swoosh and Jordan branding. Originally released in 2003 for only $100, these classy shoes are now sold for a classy price of $25,000.
7. Air Jordan 1 High Shinedown Attention Attention PE - $31,500
The Jordan Brand isn't just known for fashion label collaborations, but celebrity collaborations as well. The collaboration with Jacksonville-based rock band Shinedown gave birth to the Shinedown Air Jordan 1 which commemorates the release of the band's newest album "Attention Attention". The album's cover artwork is featured in the shoe which comes in a yellow and black colorway. Similar to the colette Jordan 1s, this sneaker is only a friends and family exclusive but it has made its way to StockX, currently selling for a massive $31,500.
8. Air Jordan 1 High (Autographed) - $560,000
Unsurprisingly, any Michael Jordan sneakers signed by the Jumpman himself can set buyers back thousands of dollars. With the autographed Air Jordan 1 that comes with the original red and white colorway, collectors can expect to spend $560,000 at the minimum. Even with the money on hand, finding this sneaker may be a much more difficult task as only one pair was released— the pair worn by Jordan during the portion of the 1986 season. It was modified to address Jordan's foot injury and came with extra straps and mismatched 13/13.5 sizes.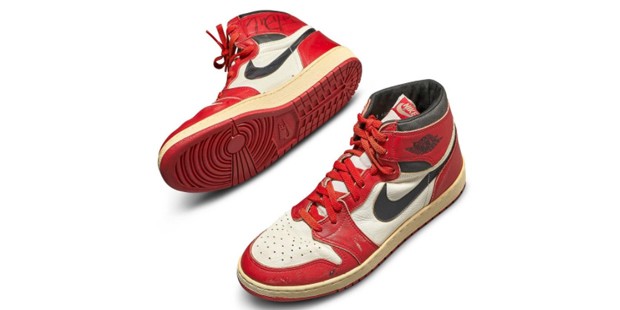 This sneaker was auctioned on eBay in 2011 and was sold for $25,000. The same pair went into auction nine years later with bidding starting at $100,000, eventually selling for $560,000. The half-a-million price tag makes the autographed Air Jordan 1 High the most expensive Air Jordan 1 sneaker ever.
As more Jordan 1s continue to hit resale markets, prices will more or less be the same. But for collectors and sneakerheads, spending $1,000 for a single pair of shoes is a no-brainer especially when they're ultra-rare.
Want to Be Successful?
Learn Secrets from People Who Already Made It
Please enter valid Email