2021 Summer Checklist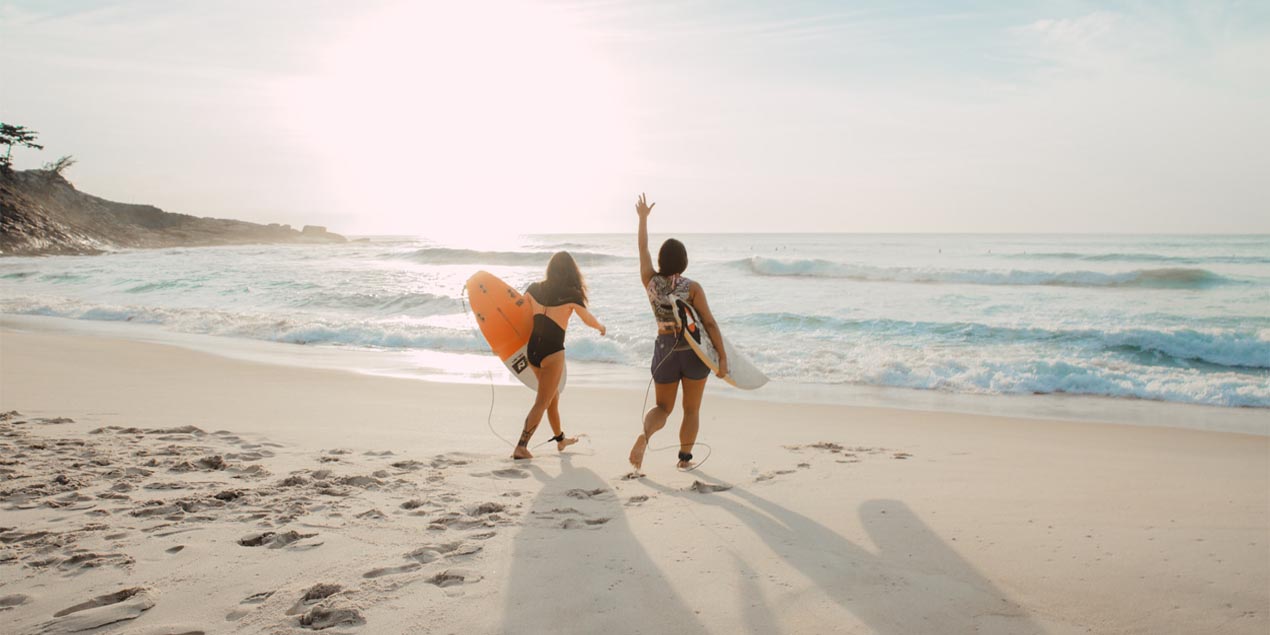 Even with the Coronavirus pandemic forcing governments to impose strict travel restrictions and health protocols, this shouldn't stop from you enjoying activities during the hottest season of the year. Looking for safe yet creative summer activities to do in 2021? Here is a checklist to help you out:
1. Hit the beach
Summer has always been associated with trips to the beach. A summer beach relaxation in 2021 shouldn't be any different and you should still continue with your beach plans if you've already started making one. If not, start making those plans because the summer season is never complete without sunbathing in the white sand, drinking cocktails under a palm tree, and enjoying the view of the vast blue ocean.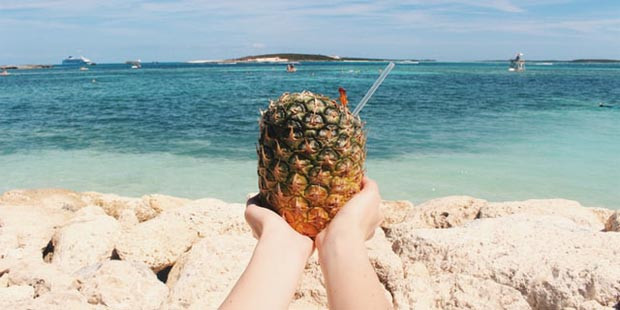 Depending on the beach you'll be going to, expect to converge with thousands of people so it's best to check first with health and safety protocols if local beaches are open or are limited to a certain number of people. You should also check online if you have plans to travel to another city or country as they may have other restrictions set in place. You'll never want to have a positive COVID test result and do quarantine in another location which can be very costly. The beaches of Miami and San Francisco as well as stunning beaches of the South Pacific may be very tempting this time around, but it's better to be safe than sorry.
If you do get proper permission to visit the beach, don't forget to take some pictures and eat delicacies sold by local sellers. Having an opportunity to connect with these people is a fulfilling experience especially when going on a trip on island beaches.
2. Check out other natural wonders
The beach isn't the only spot to enjoy some natural sceneries. Going on an adventure in mountains, lakes, and rivers should be on the top of your summer bucket list ideas. Just remember these spots oftentimes require effort to be enjoyed, especially when it comes to hiking in the mountains or doing some rafting in the rivers. Additionally, there are more activities that you can do in these spots compared to going to a beach which sounds more exciting if you're the adventurer or daredevil type of traveler.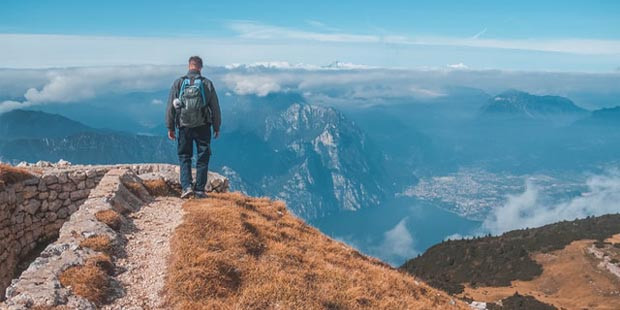 If you're a big fan of hiking, reaching the peak of the mountain isn't the only thing you should look forward to but also the natural flora and fauna you encounter along the way. Hiking is also synonymous with camping, so plan ahead of time if you're interested in doing some overnight camping in the mountains with a group of friends. With no rain and muddy slopes on sight, trekking during summer break is an experience you should add to your summer bucket list.
Similar to going to a beach, make sure to check with government protocols if these spots are open or not. You don't want to waste your time traveling and only be turned down by authorities guarding the area.
3. Visit the park
Looking for fun yet free summer activities you can do with the entire family? Visit the local park. This is an activity that requires very little planning and also an activity where each and every member of the household (especially small children and senior adults) can enjoy. All you need to do is prepare food and other picnic equipment (e.g. picnic basket, blankets, plates, utensils, paper towels, trash bags, sunscreen, hats, chairs) and you'll be on your way at the soonest time possible. You can even visit the park every week as long as your schedule permits you.
When going to a park, make sure to pick a spot that isn't too hot nor too secluded. Relaxing in an area surrounded by numerous trees is a great option and you don't have to worry about burning your skin and sweating too much. Alternatively, don't pick a spot where it's too secluded as there may be a swarm of insects or wild animals waiting for you there.
If the park is open during this time, make your trip around mid-afternoon when the weather isn't too hot. You can enjoy the trip much better and you'll also have the chance to tour around the park to view the numerous attractions including flowers, plants, and trees.
4. Go on a culture trip
If you've always enjoyed going on a culture trip during other seasons, then why not do the same thing during summer? A culture trip is defined as enjoying the history and culture of a certain area. And there is no other place to experience a city or town's rich history than a museum or historical landmark. The great thing about museums is that they can be found in every city so you don't only museum-hop from one spot to another but also experience the area's local offerings such as restaurants, pubs, and other tourist sites.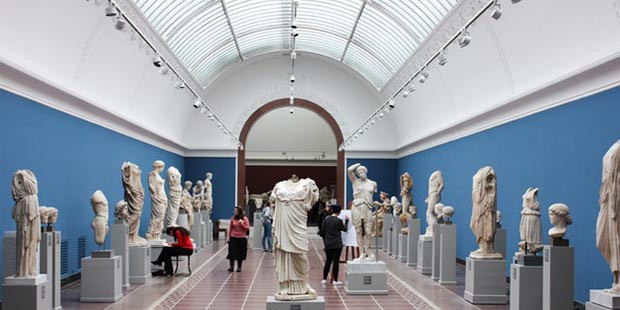 Visiting museums shouldn't cost you too much unless you'll be viewing an exclusive area. Also, there are zero costs involved when visiting historical landmarks as long as you only snap pictures from the outside and avoid touring in the interior. With summer usually the busiest time for visiting these sites, you can always check for online bookings. Visiting during opening hours or near closing hours is also highly recommended.
When visiting museums, you also have an opportunity to converse with individuals sharing the same interests as you are. Don't pass up on this opportunity as you don't only get to exchange intellectual and insightful conversations but also expand your network in the process.
5. Play sports
Outdoor activities have always been very popular in summer, most especially outdoor sports. If you've always enjoyed playing sports with family and friends, then you shouldn't waste the next two months even if COVID-19 is still around. Just make sure you do proper disinfection before and after playing and practice social distancing if necessary.
Team sports such as basketball, volleyball, and soccer, or individual sports (sports that you can play with other people) such as tennis and golf, can all be enjoyed outdoors. No drizzle or heavy rain should stop you from having a good time. This should also give you the opportunity to do some exercises and get fit during summertime.
If you're going to the beach with a few people, you might as well play some beach volleyball after you've already relaxed for a few hours in the sand. You can even invite other people to a few games and sweat it out until the sun begins to set.
6. Prepare summer-inspired dishes and beverages
Summer isn't just about cold beverages such as shakes, smoothies, and even cocktails, but it's also a time where certain dishes take center stage. Since summer isn't the best time to stay in the kitchen for too long due to the scorching weather, simple and fast dishes are always given priority. Green salads, pasta dishes, and grilled meats are some of the favorites during summer. Popular summer harvests such as cucumbers, lettuce, tomatoes, peppers, sweet potatoes, eggplant, berries, and beans are some vegetables you can incorporate in your delicious salad.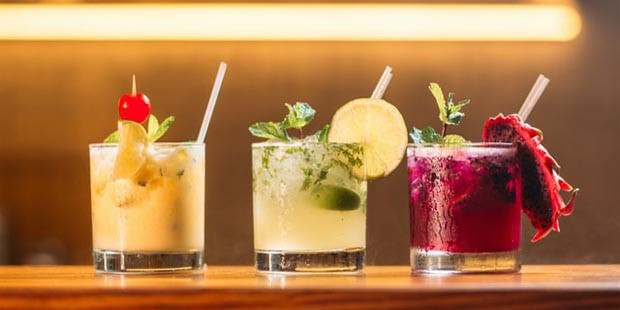 As for preparing sweet drinks or alcoholic beverages, you have numerous options to choose from as long as you purchase all the ingredients beforehand. Among the cocktails (the best drink associated with summer) you can prepare include mojito, pina colada, vodka spritzer, red sangria, and tequila sunrise. If you're looking for drinks that can be enjoyed by the entire family, milkshakes and smoothies are delicious yet easy beverages to prepare. You can even ask your kids to help you out in the preparation.
7. Walk around with your pet
If you're going to the park or beach during summertime, why not take your pet with you? Your pet will no doubt enjoy the excellent view of the beach or even the view when simply being walked around in the park. Taking your pet for a walk is also a good exercise routine for them especially if they're constantly inside the house.
Speaking of exercise, you can jog with your pet around the neighborhood or in an outdoor area where pets are allowed. Just make sure your pet is fully healthy so that it can keep up with you even for short distances. Also, bring water and treats to keep your pet hydrated and energized.
When taking your pet for a stroll, avoid going out late at night as authorities may still be imposing curfews in your area. Additionally, if your neighborhood isn't safe to begin with accomplish your daily stroll in the morning or afternoon instead.
8. Camp in your backyard
Camping in the backyard is one of the more popular summer activities for families to enjoy. You don't have to go out and if you're missing a few supplies as you can easily head back to the house which is only a few meters away. You can either do day or night camping depending on the availability of the people in the household.
Night camping is definitely a better option since there are more activities that can be done at night compared to in the morning or afternoon when the weather can be very hot and uncomfortable. When doing night camping, bring out the tent and other camping supplies such as sleeping bags and lanterns to give off the feeling that you're doing a camping trip in the mountains. If you have some portable cooking equipment, you can also use do some cooking near your home camping area.
9. Volunteer in the community
If you want to go with fulfilling and creative summer activities, you should definitely consider volunteering in your local community. Pick out any community organization in your neighborhood and do some volunteering on your days off or during weekends. Community service can either involve feeding projects, trash pick-up drives, elderly assistance, building construction and painting, and dog walking, among many others. You can also start your own community service project with family and friends.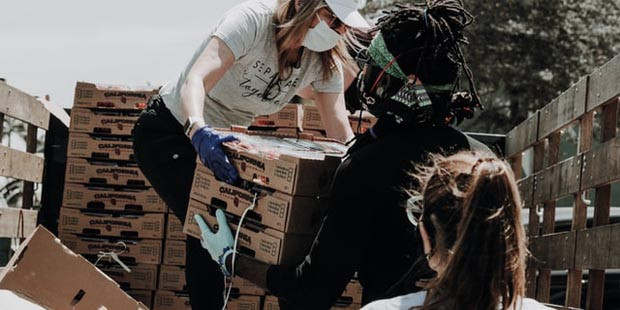 By volunteering in the community, you'll able to give back and also help less unfortunate people struggling to make ends meet. You can also volunteer depending on the career or profession you have. For example, if you are a licensed physician you can provide free consultations or laboratory tests to the people within the community. Another example would be serving free meals if you have experience as a chef or cook. You can always help the community with whatever profession you're involved in.
Final thoughts
Summer may be different compared to previous years but it shouldn't stop you from having fun. With the items listed above, you should able to cross out your summer checklist 2021 without any problems. Just remember the enjoy what you are able to do and don't force yourself to do other things if they're not allowed at the moment. With summertime being bright and sunny, you should also possess the same attitude during this season.
Want to Be Successful?
Learn Secrets from People Who Already Made It
Please enter valid Email