9 Places to Work Remotely Aside From Your Home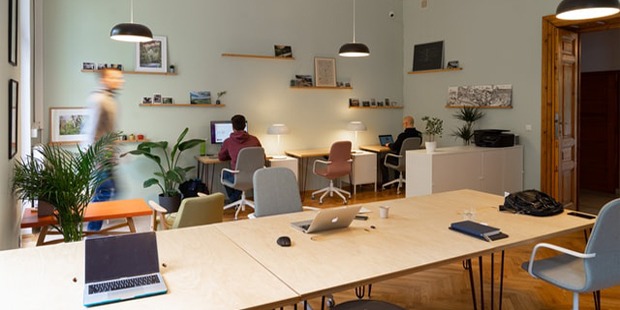 Whether your boss has assigned you to work remotely from home over the next few months or you've decided to become a freelancer, you now have the freedom to choose your preferred work setting. And it just doesn't have to be inside your own home where distractions oftentimes affect your productivity. Here are seven options you can choose from:
1. Coworking space
Probably the most popular option for remote workers, coworking spaces have become an ideal setting for both full-time remote workers and freelancers. What makes these spaces so popular is that they don't just feature a quiet environment but also multiple office amenities such as printers and meeting rooms. There are also some coworking spaces that offer full meals and snacks.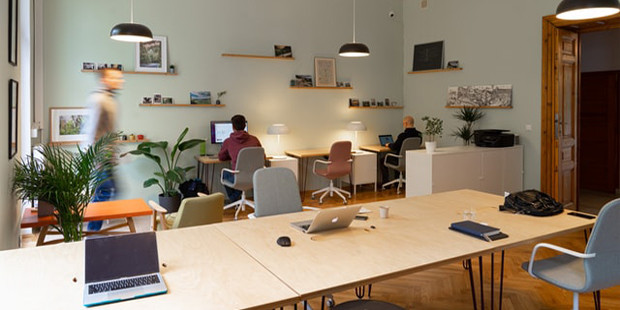 But even for coworking spaces serving food and drinks, the general rule has always been prohibiting individuals to engage in loud conversations except for groups conducting meetings in designated meeting rooms.
If there's one disadvantage to coworking spaces is that they can be pricey. Most spaces charge by the hour with some charging by the day. In the United States, the average monthly price for a dedicated desk doesn't go below $350. Working in a coworking space can be very beneficial for your job but make sure to manage your funds as you may be spending all your hard-earned salary for a coworking space rental. You can always go with hourly rates if you're short on cash.
2. Coffee shop
Coffee shops continually remain as one of the best places for digital nomads. Since coffee has become the great equalizer when it comes to work so it's not surprising that coffee shops have always been packed with people and their laptops and headphones. Customers can also choose from a variety of drinks and desserts which can definitely help when things get stressful on the job.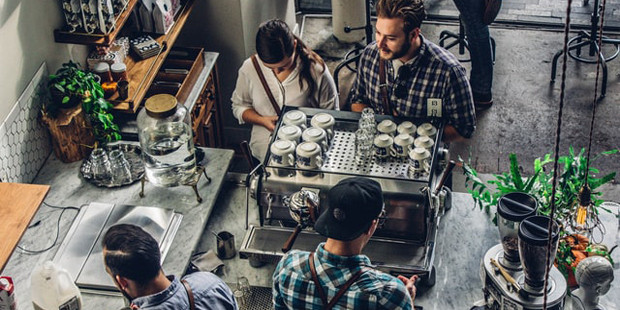 Since coffee shops don't just cater to remote workers, they never charge customers for the entirety of their stay. You can even stay for hours as long as you order from their menu. But take note that not all coffee shops accept customers who are planning to make this location a daily work setting. Some are also strict when it comes to ordering if customers stay there for multiple hours. Ask the staff ahead of time regarding these possible concerns so that you won't be hopping from one location to another.
3. Local library
Looking for a place that's quiet and most importantly, free? Your local library will definitely be of great help. Library staff also won't bother you if you're there the entire day as long as you pack your things before closing time and return the books that you've borrowed. Additionally, if your work requires research then some of the books and online sources in the library may be very useful. Just get a library card so you can borrow whatever you want for the duration of your stay.
These days, libraries are no longer just avenues where piles of books are stored. Most are installed with WiFi connectivity and printing equipment so that you can do work on multiple activities aside from simply reading books and typing on a computer. Just prepare a small amount as the library will charge you for printing and may also charge you when it comes to using/accessing certain amenities. As long as they are open, libraries are some of the best places to work remotely during COVID.
Although working in a library is great for most remote jobs including customer service and data entry, one issue is that you'll never be able to hold or attend online meetings here as library staff is always strict when it comes to keeping noise at a minimum. Skip the library if you have a scheduled meeting or you can just seek out a secluded spot where no one else can hear you.
4. Public park
Want to catch a glimpse of nature while working on your deadlines? Go to the park. Numerous studies have shown that natural scenery improves mood and productivity tremendously so going to a public park is a great option if you're constantly stressed at work and need a quick time off to relax. You can also enjoy the park's sceneries during your break or after your shift.
Although working in the park is great for your mental health, it still poses numerous problems. First is the lack of WiFi or internet connectivity in the area. Anywhere you go, public parks are not known to have internet connectivity due to the open spaces and the lack of facilities where internet equipment can be stored safely and securely. You'll have to bring your own equipment or use your phone as a mobile hotspot.
Another issue is the lack of desks found in parks. Unless you'll be fine working in stools and benches then you'll never be fully relaxed. Additionally, if these outdoor seatings are full then you'll have to sit or squat in the grass. The scenery may be perfect but you may want to work in the park for only a few hours rather than the entire workweek.
5. Restaurant
Need to munch on food while working? Go to a restaurant. Unlike coworking spaces and coffee shops, there are more food options and restaurants. In fact, you'll never run out of things to order if you plan to work in a restaurant for a few hours. Just make sure to bring cash as the restaurant owner will definitely give you the boot if you stay for a long time and only order a sandwich.
When working in a restaurant, don't expect to work there the entire day even if you order from time to time. Restaurants are packed by noon and early evening so management will be prioritizing groups over individual customers. Since you'll only be staying there for a few hours, try working during opening hours (9 AM to 11 AM) or in the afternoon (2 PM to 5 PM).
If restaurants are packed the entire day, why not go to your mall's food court? Aside from the assortment of dishes and beverages, you'll also have access to WiFi. You also won't have to worry about table turnover since food courts inside malls are almost always never full.
6. Hotel
If you extra budget, consider booking a hotel room. You don't only get fast internet connection but also an entire bed for yourself. You also get access to 24/7 room service or an 8-hour room service depending on the hotel staff on duty. Comfort is the greatest benefit when working in a hotel room. You can even take naps every now and then especially if you're not too busy with office tasks. Constantly having problems with the background during online meetings? The painting inside your hotel room may just solve your problems.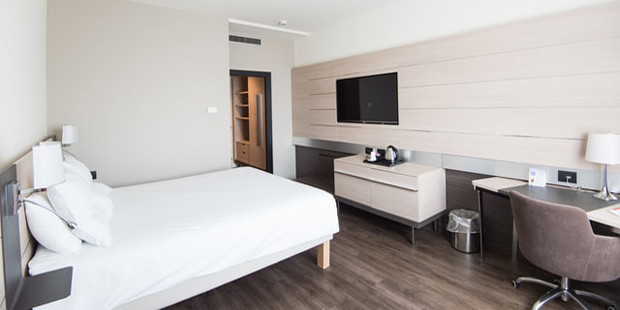 Skipping the hotel room? Go for the hotel's business center. You still get access to all of the amenities minus the bed. Hosting and joining online meetings won't also be a problem as long as you don't disturb other people in the room. Additionally, you can also grab some food at the hotel's restaurant if you're feeling hungry.
When it comes to costs, some hotels charge customers with access to the business center while some do not. Ask permission ahead of time so that you won't be paying double during your stay.
7. Bookstore
With some bookstores offering lounges and drinks, you can go to these places to get your remote work done. Unfortunately, there's no free reading here since most books are wrapped in plastic covers or special cases. Nonetheless, bookstores are still conducive places for remote work setups and you won't have to worry about people disturbing you from time to time.
When deciding to work in a bookstore, you may also want to consider purchasing the books being sold there. Each purchase will go a long way in supporting your local bookstore and you can help them continue providing services to the local community. Books relating to your job or industry are some purchases that you should consider.
8. College or university
Attending a college or university and working at the same time? Use your school's amenities since they're all free while you're still enrolled. Even if you're not enrolled in a big school, you'll still be getting a library and multiple study areas where you can finish your work without any disturbances. There may even be a coffee shop nearby if you want to switch up your remote work location.
Aside from students, alumni can also access school amenities anytime during the day. As long as your previous college or university is accessible to your current location, you can easily work there whenever you want. You won't just relive the nostalgia of your college or postgraduate days but you may also bump into your former professors.
If you're a student and working on a freelance job, there's no better time to develop your skills and competencies while working remotely. This will help you advance your career at a much faster rate and you will have a significant advantage over your peers when applying for a job.
9. Someone else's home
Why work in your home when you can work in someone else's living room or bedroom? You won't only be getting free WiFi but also get the chance to work in a relaxing environment. Whether it be a friend or relative's house, working in these places will save you a huge amount and you'll also get work done at the same time. As long as distractions are limited (e.g. chores, loud noises, pets, etc.), you should be able to finish your work in no time.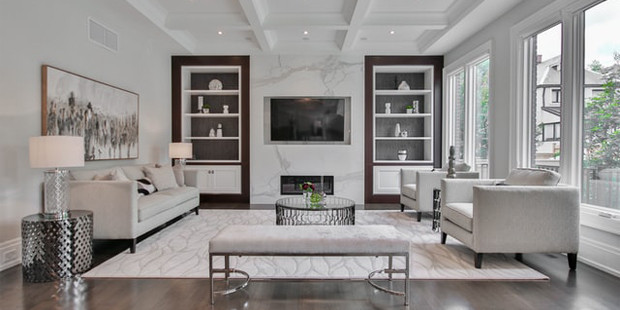 If your remote colleague happens to live nearby or in another neighborhood, why not suggest meeting up at their place to finish all of your tasks there? You'll be able to work together just like in the office and even relax when all of the tasks are finished for the day. Just ask permission beforehand and don't force your request if they decline it.
Final thoughts
Home based work doesn't have to literally mean working from your house the entire time as you have the freedom to work from anywhere. There are numerous options you can go with and all of them can be very advantageous to you in the long run. Just make sure to consider numerous factors such as costs and convenience so that you won't be stressed out when choosing a spot. Remember, at the end of the day productivity is still the most important thing in this age of the remote work revolution.
Want to Be Successful?
Learn Secrets from People Who Already Made It
Please enter valid Email