Celebrating the Basketball Hall of Fame Class of 2020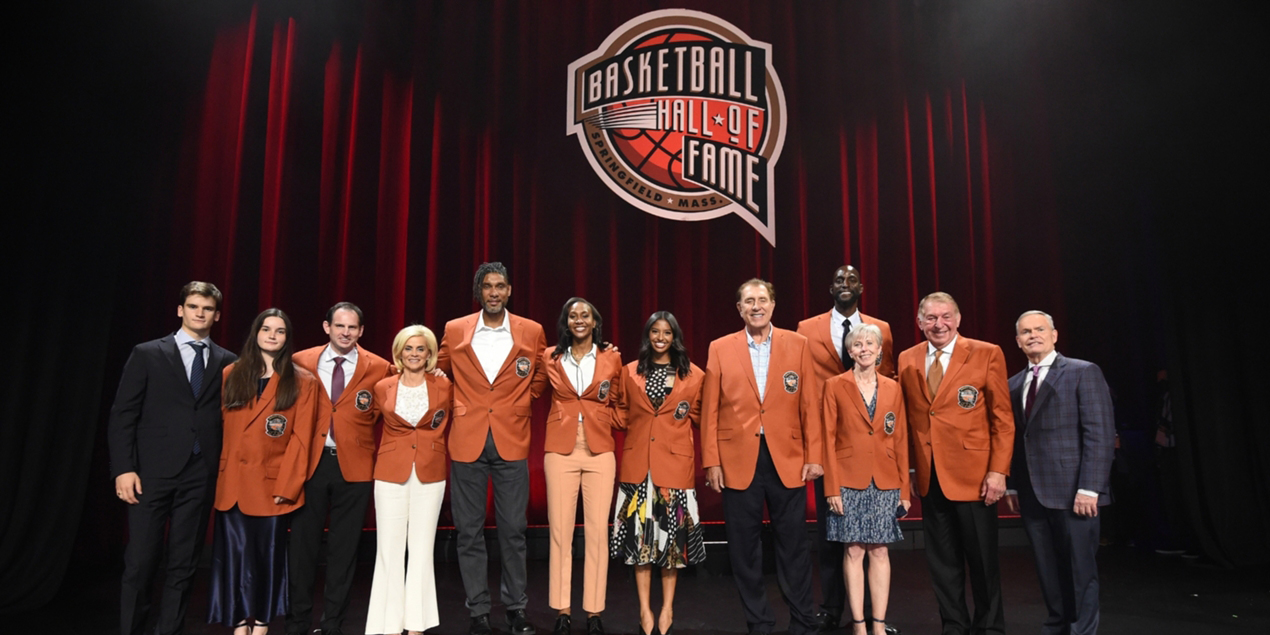 Every year, the Naismith Memorial Basketball Hall of Fame inducts individuals that have provided great contributions to the game of basketball. Whether it be players, coaches, or media personnel, the hall of fame has become the most respected venue where both talent and success are recognized. Many are in agreement that the class of 2020 is one of the greatest in history, featuring names that defined the game for nearly three decades. Here is an inside look of the star-studded basketball hame of fame class of 2020:
1. Kobe Bryant - 5-time NBA Champion, 2-time NBA Finals MVP, 18-time NBA All-Star
As the stars lined up in the 2020 class, no star shines brighter than Kobe Bryant. Also known as the "Black Mamba", Bryant finished his illustrious 20-year NBA career with multiple accolades including five championships, two Finals MVP trophies, one regular-season MVP, 18 All-Star selections (1998, 2000-16), and 11 All-NBA First Team selections (2002, 2003, 2004, 2006-13).
Bryant is also the fourth all-time in points scored (33,643) and has the record for the second-most points scored in a single game (81 points against the Toronto Raptors in 2006). What's more impressive is that Bryant managed to achieve all of these by playing with a single team, the Los Angeles Lakers, between 1996 and 2016.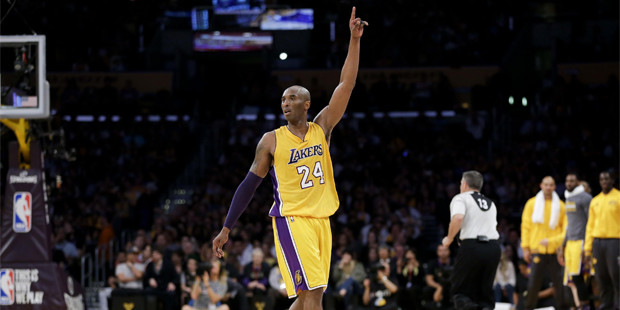 Although Bryant will forever be considered a Laker legend, there was a time that he almost played for another team at the start of his career. He was drafted by the Charlotte Hornets with the 13th overall pick in 1996 but then Lakers General Manager Jerry West found a way to bring Bryant to L.A. via a sign-and-trade deal.
Over the two next decades, Bryant would electrify the basketball world with his unparalleled offensive skills and inspire athletes around the world with his "Mamba Mentality", a mindset centered around hard work, passion, determination. He would also be part of some of the most lethal duos in the 1990s and late 2000s, first with Shaquille O'Neal (three titles from 2000 to 2002) and later with Pau Gasol (two titles between 2009 and 2010).
With Bryant's untimely passing in early 2020 at the age of 41, he was inducted posthumously into the Basketball Hall of Fame by his wife Vanessa and eldest daughter Natalia.
2. Tim Duncan - 5-time NBA Champion, 3-time NBA Finals MVP, 15-time NBA All-Star
Tim Duncan is proof that flash and style aren't requirements for having a successful NBA career. Undoubtedly the most fundamentally sound player to ever step foot in the NBA, Duncan or the "Big Fundamental" as his fans would call him finished his career with multiple accolades. Many would even argue that he is the best power forward in the history of basketball.
Much like Bryant, Duncan played with one team throughout his career. He was drafted first overall by the San Antonio Spurs in 1997 and stayed with the team until his retirement in 2016; the same year Bryant retired.
Duncan's career highlights include five championships (1999, 2003, 2005, 2007, 2014), three Finals MVP trophies (1999, 2003, 2005), two regular-season MVPs (2002 and 2003), 15 NBA All-Star selections (1998, 2000-11, 2013, 2015), and eight NBA All-Defensive First Team selections (1999-2003, 2005, 2007, 2008). He was also selected seven times in the All-Defensive Second Team, bringing his All-Defensive Team selections to a total of 15 which is the most by any player in NBA history.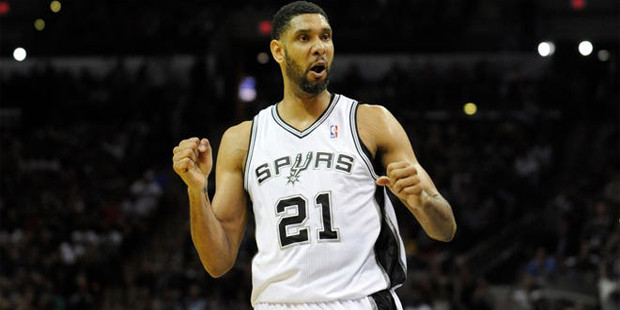 Known as an unstoppable interior scorer and defender, he would torch opposing big men on offense and anchor the Spurs defense on the other end. His ability to find the right positions on defense also allowed the team to disrupt even the most potent offensive schemes set by opponents. With Duncan, the Spurs were consistently a top defensive team in the league.
Duncan, together with David Robinson formed the Spurs "Twin Towers" in the late 1990s and early 2000s which led to two championships. Duncan would then form the "Big Three" with Tony Parker and Manu Ginobili after Robinson's retirement in 2003 with the trio going on to win three more titles. Throughout the Spurs' five title runs, the team would be coached by only man: Greg Popovich, who is still coaching the Spurs today. Popovich, who was hired by the Spurs in 1996 is currently ranked third-all time in coaching wins.
3. Kevin Garnett - NBA Champion, 15-time NBA All-Star, 9-time NBA All-Defensive First Team
Much like Duncan, Kevin Garnett is considered as one of the best defensive players in the NBA's 75-year history. But unlike the Spurs legend, Garnett plays with a level of ferociousness and intensity that few very players can match. Pair it with his ability to score from anywhere within 15 feet from the rim then you have a player that can rarely be stopped during his prime.
Also called the "Big Ticket", Garnett played 21 seasons in the association and is tied with the most-ever selections in the NBA All-Defensive First Team (2000-05, 2008-09, 2011). He is also ranked first all-time in defensive rebounds (11,453) and ninth in total rebounds (14,662). Aside from winning the regular-season MVP in 2004, his two crowning achievements may be winning the 2008 NBA championship with the Boston Celtics as well as winning the Defensive Player of the Year during the same season.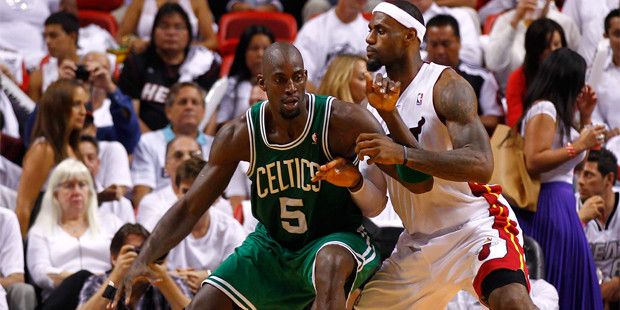 Garnett was drafted 5th overall by the Minnesota Timberwolves in 1995 and became the Wolves' franchise player for 12 seasons. He was later traded to the Boston Celtics in 2007 where he won his sole championship a few months later. He then moved to the Brooklyn Nets in 2013 and played one more season with the Wolves in 2015 before announcing his retirement.
Despite his offensive prowess, Garnett made his name as an elite defender having the ability to defend both guards and forwards as well as being a menace on the boards each and every game. He is also widely known as a master intimidator, cussing and insulting opponents in an effort to take them off their game.
4. Rudy Tomjanovich - 2-time NBA Champion Coach
The coach best known for leading the Houston Rockets to back-to-back championships in the 1990s, Rudy Tomjanovich's induction into the 2020 Basketball Hall of Fame was a long-time coming. He began his coaching career with the Rockets in 1983 as an assistant coach and was the franchise's head coach from 1992 to 2003.
Tomjanovich's loyalty with the Rockets didn't begin as a coach but actually as a basketball player. Houston drafted him second overall in 1970 and he went on to play 12 seasons for the team. Tomjanovich finished his career averaging 17.4 points and 8.1 rebounds and was also selected All-Star team five times (1974-77, 1979) all playing for a single team. He immediately moved to a coaching role after his retirement in 1982.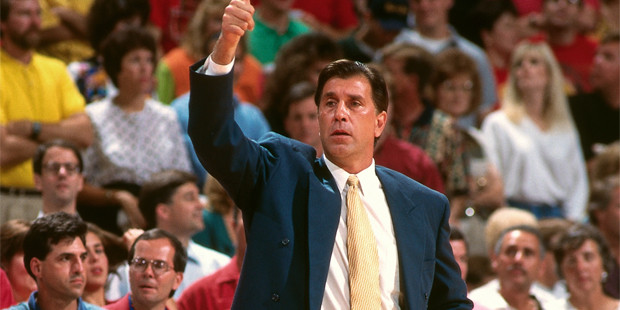 Tomjanovich eventually led the Rockets to two championships in 1994 and 1995, managing a team comprised of two future hall of famers (Hakeem Olajuwon and Clyde Drexler) and multiple role players (Kenny Smith, Robert Horry, Sam Cassell, and Mario Ellie). Tomjanovich and Olajuwon would also become the cornerstones of the Rockets franchise for nearly two decades with the latter playing for the team from 1984 to 2001. Olajuwon is the league leader in blocks (3,830) and the Rockets' all-time leader in games played (1,177), field goals (10,555), and total rebounds (13,382).
Tomjanovich finished his career as the only person in NBA history to score 10,000 career points and win 500 games as a coach. He also led the USA Men's Basketball team to a gold medal in the 2000 Olympic Games. To quote the man himself after the Rockets won the 1995 championship, "don't ever underestimate the heart of the champion."
5. Tamika Catchings - WNBA Champion, 10-time WNBA All-Star, 4-time Olympic Gold Medalist
Tamika Catchings finished her WNBA career as the league's second all-time leading scorer. This doesn't just make her one of the WNBA's most prolific scorers but also one of the league's best-ever players. Catchings was drafted by the Indian Fever in 2002 and stuck with the franchise until her retirement in 2016.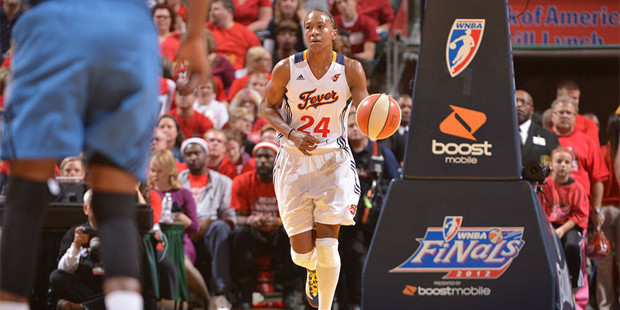 Catchings won her sole championship in 2012 while also being named the Finals MVP. But her achievements don't stop there: 10 WNBA All-Star selections (2002, 2003, 2005-2007, 2009, 2011, 2013-2015), five WNBA Defensive Player of the Year awards (2005, 2006, 2009, 2010, 2012), and four Olympic gold medals (2004, 2008, 2012, 2016). She is the WNBA's all-time leader in steals.
In 2016, Catchings was named as one of the WNBA Top 20 Players together with Lisa Leslie, Sheryl Swoopes, Becky Hammon, Sue Bird, and Lauren Jackson, among others. The list celebrates 20 of the most influential athletes who changed the landscape of the WNBA since its founding in 1996.
6. Other Inductees
Other inductees in the hall of fame class of 2020 include Eddie Sutton, Kim Mulkey, Barbara Stevens, and Patrick Baumann. Sutton, Mulkey, and Stevens were former coaches while Baumann was a former FIBA executive.
Sutton is a four-time National Coach of the Year and is the first coach to lead four different schools in the NCAA Tournament. He ranks top 10 in all-time victories among Division I coaches and only recorded one losing season in his entire 37-year coaching career.
Mulkey and Stevens are two of the most celebrated coaches in women's basketball. Mulkey ranks third all-time in win percentages while Stevens is only the fifth coach in NCAA basketball history to reach 1,000 wins.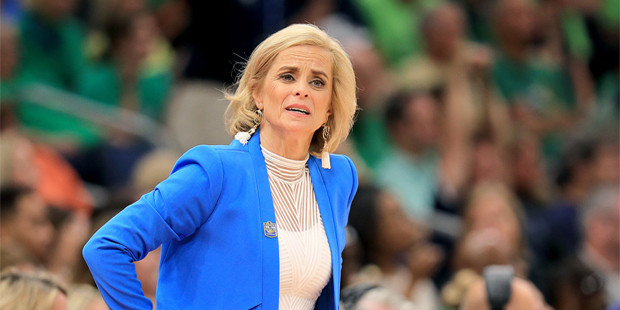 After being appointed head coach by the Baylor Bears in 2000, she has led the squad to 17 NCAA appearances and three national titles (2005, 2012, 2019). Mulkey is also known as the first person (male or female) to win a national championship as a player, assistant coach, and head coach. As for Stevens, she has been named WBCA Division II National Coach of the Year five times and Northeast-10 Coach of the Year 15 times. She was also the coach of Bentley University for over three decades, guiding the team to 10 Division II Fab Four appearances and a national championship in 2014.
A posthumous inductee, Bauman was a longtime FIBA executive and was a member of the International Olympic Committee for over a decade. He joined FIBA in 1994 and was promoted to Secretary General in 2002. One of Baumann's most significant contributions was expanding 3x3 basketball into a global game.
In Closing
After it was postponed for a full year due to the COVID-19 pandemic, the hall of fame induction ceremony took place on May 15, 2021 at the Mohegan Sun casino and resort in Connecticut. With such high-profile names, it won't be surprising for basketball fans across different generations to remember this class as possibly the best to ever be enshrined.
Want to Be Successful?
Learn Secrets from People Who Already Made It
Please enter valid Email