2021 Winter Checklist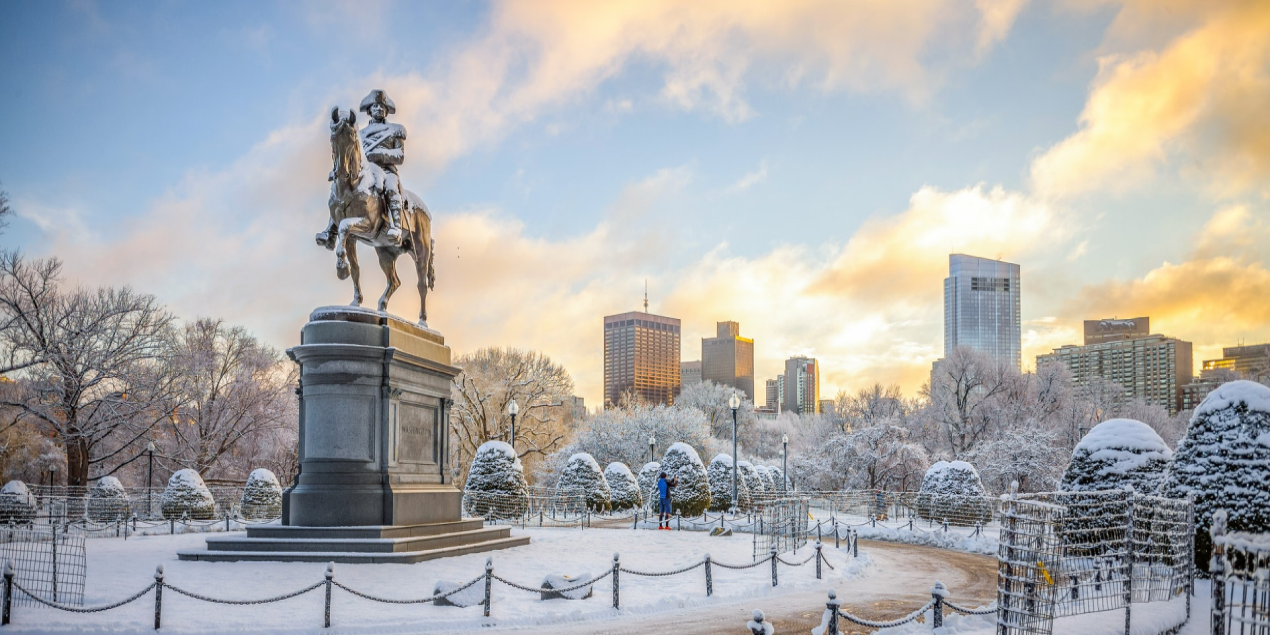 For many, winter is the "best season of the year". This is mostly because dozens of activities can be done during this season, including activities for one very special holiday: Christmas. Winter 2021 may not be as lively compared to winters of previous years with the Coronavirus pandemic still going on but this shouldn't stop you from celebrating the cold season with family and friends. Here are seven safe yet fun activities you can add to your winter checklist:
1. Have a winter bonfire
Having a bonfire isn't only a great way to fight the cold but also to spend some quality time with loved ones during winter break. With this activity, you don't need to have to spend a lot or even travel to a remote area as you can light a bonfire in your own front or backyard. Just prepare some food and drinks, and you'll be enjoying the company of family and friends while keeping yourselves warm.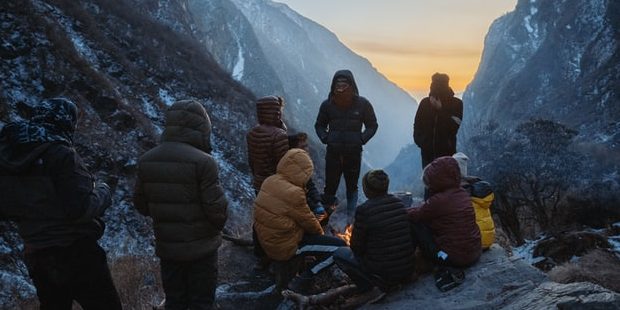 When having a winter bonfire in the neighborhood, make sure you're not disturbing other residents especially due to the smoke. You'll also need to check with local authorities if bonfires are allowed to avoid paying for unnecessary fines. Having trouble in your area? Light a bonfire while going hiking.
2. Go for a hike
Hiking during winter can be tough due to the extreme cold and the occasional winter storm but you can always pursue this activity on days when the weather is clear. It can be a fun activity, not to mention it can also help you burn all the calories you consumed during Thanksgiving and Christmas.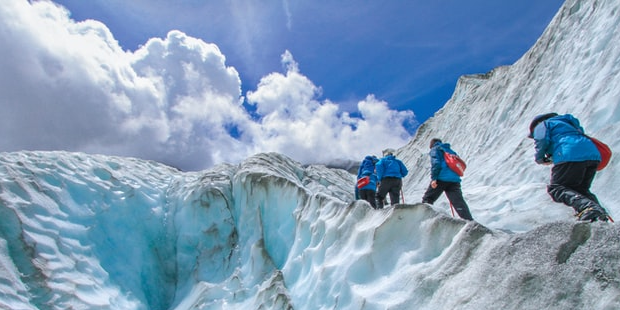 Despite the cold weather, you can still have some great views during your winter hiking trails even if snow is non-existent in your area. No one should also stop you from lighting a bonfire in the mountains. Just to make sure to abide by unwritten natural laws and put off the fire when you're done. Additionally, always bring the right gear as well as lots of water (for hydration purposes) as safety precautions during the trip.
3. Prepare (and eat) holiday dishes
Roast turkey, cranberry sauce, rib roast, gingerbread cookies, green bean casserole, sweet potato casserole, mashed potatoes; these are just some of the most popular dishes prepared during winter. And depending on where you're from, local dishes will also be added to compliment the ones previously mentioned. Essentially, winter is an all-out-feast!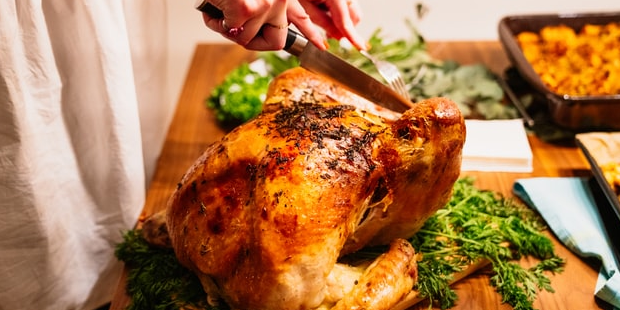 If you're looking for winter activities at home, preparing holiday dishes is the way to go. Just make sure to monitor the ingredients when cooking with children as they may play with them which can alter the taste of the food. Alternately, you can also order food if you're pressed for time or lack cooking skills. Cooking or ordering food during the holidays can be expensive so make sure to never go over your budget; it's not about how much food you have on the table but about how much love you put into the preparations now matter how little it may be.
4. Sip hot cocoa
Pair all your meals with the unofficial drink of the winter season: hot cocoa. You can also consume this in the early morning or late evening when the weather gets too cold. But actually, there's no best time to consume hot cocoa as you can drink it whenever you like, wherever you like.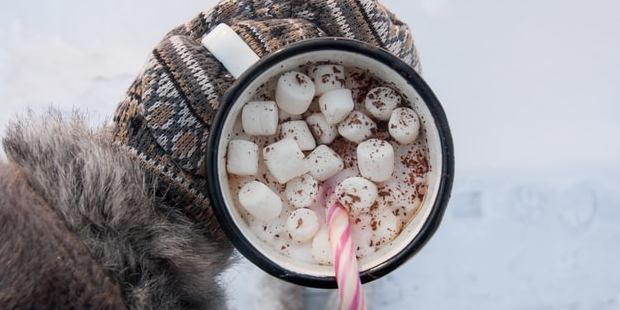 Over the years, hot cocoa has seen an evolution in the way it's prepared but nothing beats the original recipe of unsalted cocoa powder, sugar, salt, and milk. Top it off with whipped cream or marshmallows and you'll have a drink that will keep you relaxed throughout the holidays.
5. Ice skate outdoors
If you live in a city or region where snow is abundant from November to February, then make sure to add ice skating to your winter checklist. Ice lakes/ponds and ice rinks are great locations to do some ice skating but also you go skiing resorts if there are any in your area. Take note that these resorts can be pricey as their fees usually include multiple outdoor winter activities such as lift riding and equipment rental.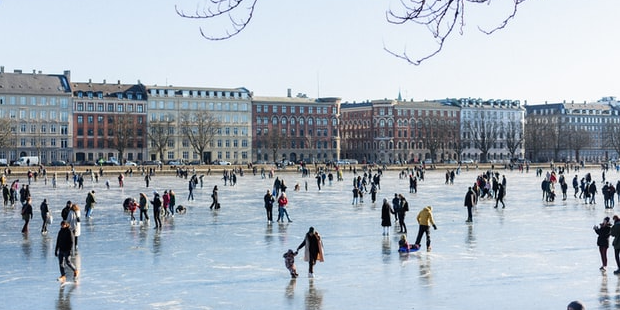 Ice skating locations may still be closed during this time due to COVID, so make sure to check beforehand to avoid wasting time and energy. The last thing you want to happen is to travel for hours and reach a destination that is actually closed.
6. Rent a cabin
If you can't go hiking, one activity that you should add to your outdoor winter bucket list is renting a cabin. Usually offering a lakeside vista or mountain hideaway, cabins are great locations to spend a night or two with family or friends. Why go to a hotel where you can get in touch with nature while staying in a cabin?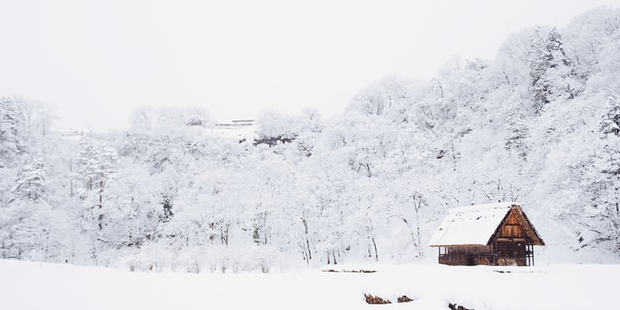 Much like most of the winter activities on this list, it's best to check the availability of cabins beforehand. Once it's a go, make sure to pack essential items such as jackets and heating equipment. You want your stay to be as comfortable as possible.
7. Go shopping
Winter has always been synonymous with holiday sales and discounts. This is for two reasons: discounts help stores clear out their current inventory to make way for new stocks in the upcoming year and stores essentially are helping spread the holiday cheer.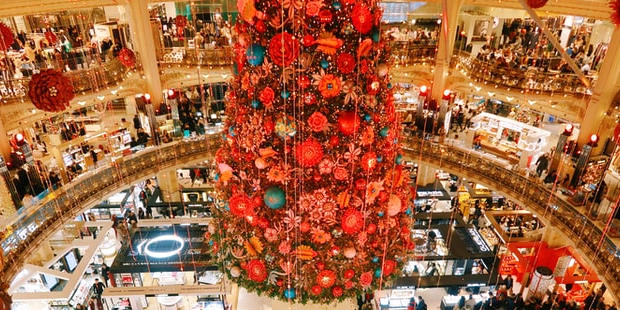 Get your cash and cards ready to do some Christmas shopping for yourself and your loved ones. But as previously mentioned, avoid overspending and spend on the things that you only need. Alternately, you can donate whatever extra cash you have to charity or non-profit organizations.
In closing
There are dozens of activities you can enjoy in winter but make sure to add the seven items listed above to your 2021 winter bucket list. Just make to follow local health protocols and you'll be on your way to having a unique yet still enjoyable winter holiday. Merry Christmas and a Happy New Year!
Want to Be Successful?
Learn Secrets from People Who Already Made It
Please enter valid Email