5 Best Video Conferencing Platforms for 2021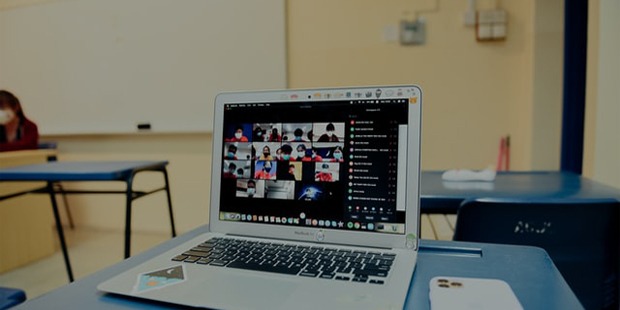 Although video conferencing platforms have existed for over more than two decades, their usefulness have increased exponentially in 2020 after Coronavirus caused massive infections around the world. This resulted in these platforms becoming the only source of communication for people, not just between work colleagues but also family and friends who can't see each other personally due to government-imposed lockdowns. As COVID-19 continues to create barriers, the need for these platforms couldn't come at a better time. Here are the five best video conferencing platforms for 2021:
1. Zoom
The poster child for free video conferencing software in 2020 will likely again become the top platform for 2021. Founded by former Cisco Webex engineer Eric Yuan, Zoom Video Communications boasts an easy and convenient conferencing platform that has become an ideal choice for millions of users around the world.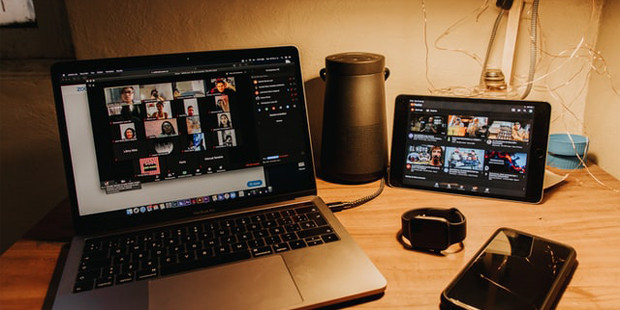 As of March 2021, Zoom is averaging around 300 million daily meeting participants covering both free and paying users. The number is up 2900% compared to 2019 when the platform saw 10 million log-ins per day. The company also raked in $2.65 billion in 2020, one of the highest revenue numbers any company has generated from the previous year.
As for its features, Zoom Meeting supports HD video and audio and can hold up to 1,000 participants and 49 videos on a single screen at the same time. File sharing and cloud storage are also available but the latter is only available for paying users (PRO, business, or enterprise plans). Despite more features available for premium users, free Zoom meetings are no slouches as they can accommodate up to 100 people for meetings up to 40 minutes.
2. Microsoft Teams
Microsoft Teams (also simply called "Teams") is another free video conferencing software that is used by millions of users. Teams currently has 145 million daily active users, up from 75 million from 2020. Similar to Zoom, Teams saw a huge jump in user numbers from the previous year with the platform seeing an 894 percent growth between March and June 2020.
Although Microsoft also runs another conferencing platform in the form of Skype, it decided to incorporate all of its collaboration features in Teams which was launched in 2017. Skype was previously acquired by Microsoft in 2011 for $8.5 billion, still one of the company's biggest acquisitions to date.
With Microsoft Teams, administrators can organize meetings and webinars for up to 10,000 participants. Users can also get access to a variety of functions including screen sharing, call recording, live captions, and background blur technology. Aside from these, Microsoft Teams' most popular selling point may be its integration with Microsoft 365. With the integration, users can utilize any of Teams' audio and video chat functions while working on different Office 365 apps (Word, Excel, PowerPoint, etc.) at the same time.
3. Google Meet
Microsoft isn't the only company providing collaboration and web conferencing tools. Google has also been in the business for quite some time and has its own collaboration tool in Google Workspace (formerly G Suite) and video conferencing tool in Google Meet (formerly Meet by Google Hangouts). Google Meet, in particular, is the company's entry into the video conferencing market which has gained a steady following in the past few years.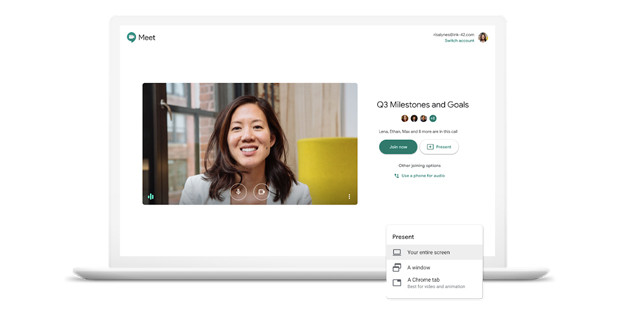 Google launched Meet in 2017 with the aim of offering an HD conferencing platform for businesses. Although the number of users utilizing Google Meet fails in comparison with Teams and Zoom, it still commands a user base of around 100 million.
Since it mostly caters to business needs, Google Meet can host up to 100 participants in 60-minute meetings (free version) and 250 participants in 24-hour meetings (premium version) respectively. It also provides a dial-in number for users to prevent call drop-outs as well as maintain an efficient line quality. It also boasts easy integration with Google Workspace, a collaboration tool that is most by nearly three million companies around the world. Gmail, Calendar, Chat, Drive, Docs, Sheets, and Slides are some of the services that comprise Google Workspace.
4. GoToMeeting
Although not a household name compared to other previously listed online meeting platforms, GoToMeeting still provides a very efficient and affordable conferencing platform. GoToMeeting's most notable feature is its mobile option, enabling users to set up conferences from their smartphones whether it be Android or iOS. Users can also adjust video and audio settings and invite others using a single tap.
GoToMeeting can accommodate up to 150 participants in its free version and 3,000 participants for the enterprise plan. Users can also integrate GoToMeeting with GoToConnect which is a conferencing platform that comes with a cloud-based storage system. GoToMeeting, which was formerly a product of Citrix, was acquired by identity and access management company LogMeIn in 2017 for $1.8 billion.
5. RingCentral
Although it was founded in 1999, not many have heard of RingCentral and its video conferencing solution RingCentral Video. But when it comes to its services and user base, the company actually competes with the bigger competitors in the market. The company caters to more than 350,000 businesses worldwide and is a publicly listed company similar to Zoom, Microsoft, and Google (Alphabet Inc.).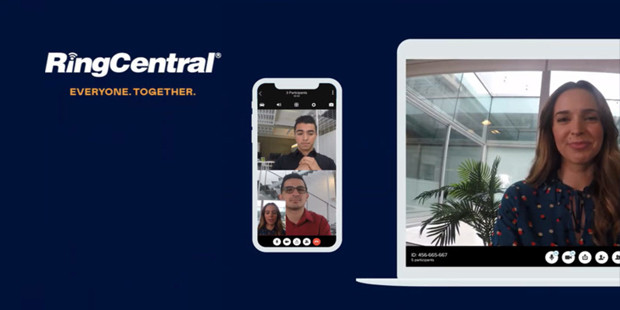 RingCentral's strongest feature is that it can be integrated into Google Workspace, Microsoft 365, and Slack. Through this integration, users can schedule and commence third party calls with any of these third party conferencing tools without any added costs. Additionally, the platform also boasts a powerful analytics dashboard that enables administrators to monitor call usage and identify performance issues (including ISP and network issues).
RingCentral was acquired by Motorola shortly after being launched but eventually spun out from the Chicago-based tech company. It went public in 2013 and has grown to become a major player in the cloud-based communications and collaboration solutions business.
Final Thoughts
When it comes to choosing the best free video conferencing platform for business or personal use, no one can go wrong with the five platforms listed above. And as more people continue to shift online, the importance of these platforms couldn't come at any better time.
Want to Be Successful?
Learn Secrets from People Who Already Made It
Please enter valid Email