Words of Encouragement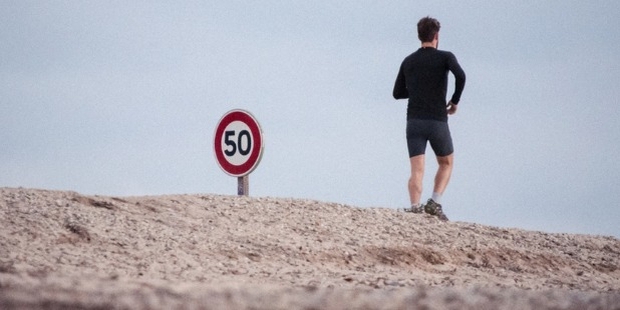 Encouragement is that key of miracle which can ignite the spark of confidence and motivation in anybody. If we encourage someone in depression or loss then we can enlighten the source of "HOPE" in their hearts all over again. Encouraging someone costs nothing but it yields out enormous positive results.
Words of Encouragement for Women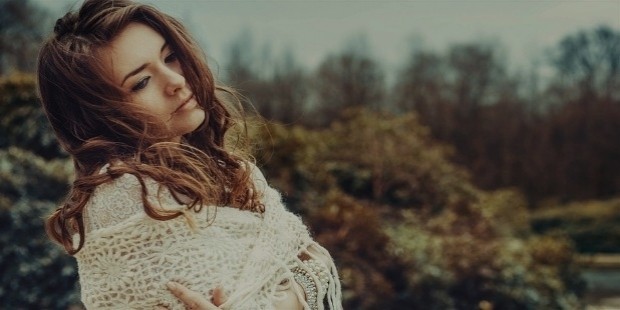 1. Women: The God living on Earth.
2. Women have pure soul which can forgive and forget.
3. Women are the most adorable and wonderful creation of God.
4. Letting go of the enormous pain and still wearing a bright smile is the speciality of all women.
5. Women are an unstoppable force of courage, power, hope and self belief.
Words of Encouragement for Men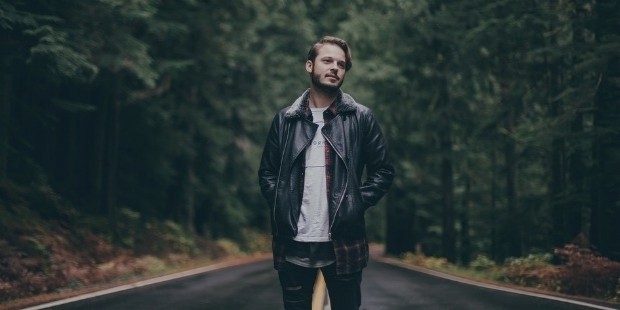 6. Men are born to concur whatever they desire of.
7. Hard work is the main ingredient that all the men always carry in their pockets.
8. Men are the best example of staying comfortable and calm in all situations, no matter how many difficulties arises; they always deal with presence of mind.
9. Men are best in hiding their pain and letting go of the hurt.
10. Perfection is the core key for all the men.
Words of Encouragement for Kids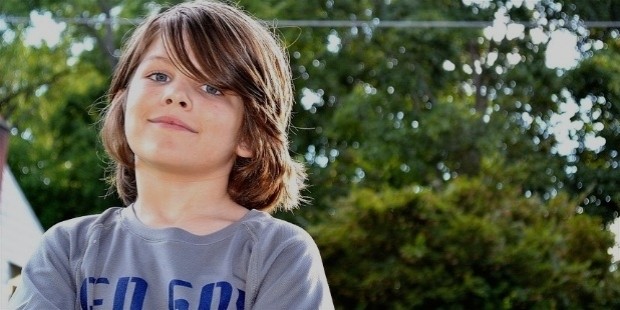 11. Kids are dew drops from heaven because of their pure soul.
12. The most innocent creation of the almighty God is kids.
13. If you want to observe "forgiveness", then learn it from kids.
14. The rare; unconditional love and care can be seen in the kids.
15. Kids never lose hope and faith.
Words of Encouragement for Teens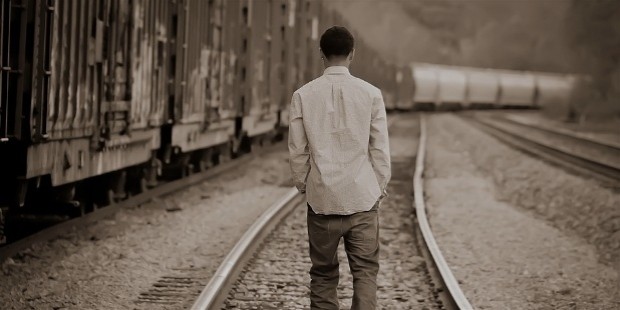 16. Teenage is that point of life where you are neither a kid nor an adult. You are in a balanced state between the two. At this point of time you know your inner strength and hidden abilities.
17. Teens are the coolest amongst all age groups as they handle everything with ease without taking any stress.
18. Being a teenager is itself like a superpower as at this age you are able to do anything and everything.
19. Teens can handle almost every situation in the most optimistic manner than people of any other age group.
20. The capability of doing all kinds of work is highest in the teenagers.
Words of Encouragement for Brother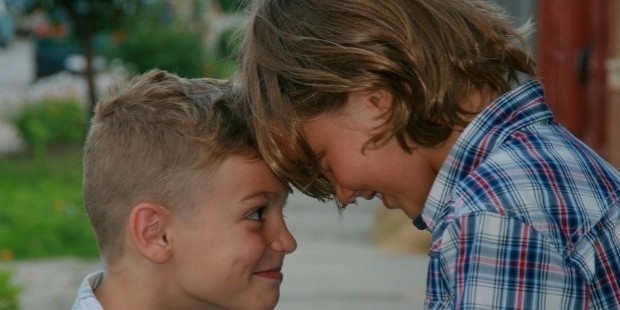 21. A brother is the man of the house after his dad. He is the one who takes care of everyone as well as supports his dad.
22. Brothers are the best, as they will always be by your side in all ups and downs in your life.
23. A brother always adores, loves and takes extreme care of his family.
24. Brothers are like a second dad to their sisters and always protect their little princess.
25. A helping hand, a supportive shoulder is the most exquisite definition of a brother.
Words of Encouragement for Sisters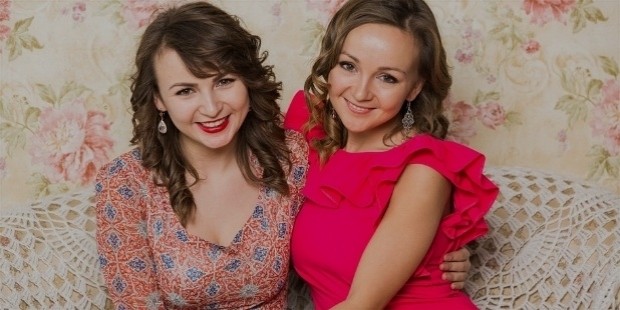 26. Sisters are princesses of their family members.
27. Heart of a sister is full of perpetual love and care.
28. A sister is that family member who binds up the family together, she keeps all the family members together, and she is the one who mends the strings of relationships together.
29. Sisters are infinite source of belief, they always have spark in their eyes full of hope and trust.
30. If you want to know how to have unconditional faith on someone then you should observe a sister as she is the one who gave the words of 'unconditional care' obtain a true meaning.
Words of Encouragement for Husband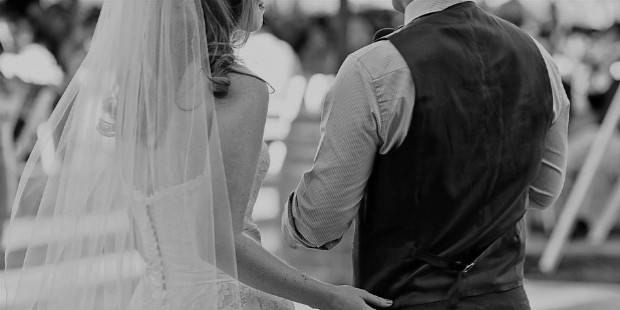 31. Husband is that person who runs the family.
32. He is that man who builds up an adorable family.
33. A husband sacrifices his own comfort for the benefits of his family members.
34. He works hard daily in order to keep his family happy.
35. He is the one who builds up relations and offers love with care.
Words of Encouragement for Wife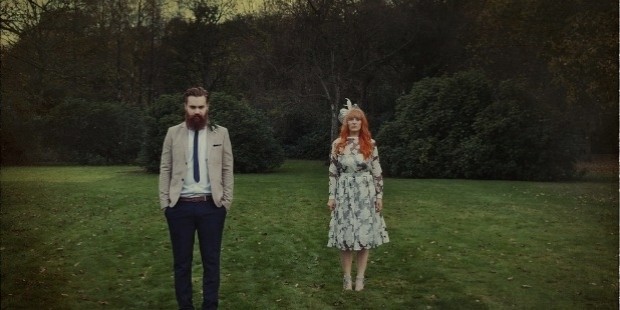 36. Wife is the ultimate source of sacrifice; she sacrifices everything for her loved ones.
37. A wife is that woman who transforms a house into a beautiful "home".
38. She works hard daily for building up relations and teaching her kids the true meaning of "family".
39. A wife is an all-rounder; she is the master of strength in providing everything her family desires.
40. She has a huge heart filled with love and care that provides her ultimate strength to work day and night for the care and happiness of her family.
Words of Encouragement for Daughter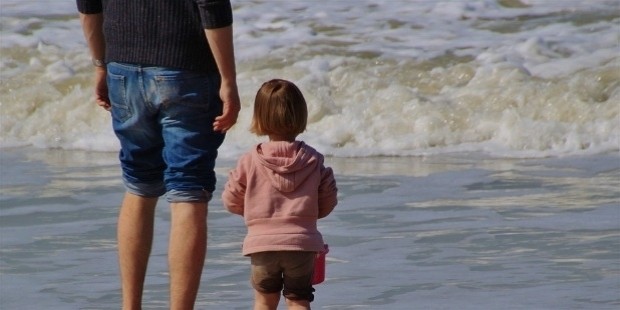 41. A daughter is the most adorable girl of this whole wide world.
42. She provides the inner heart connection between all the family members.
43. Daughters are the living angels which provide unconditional love to everyone.
44. Being a daughter is a gift itself.
45. Daughters have endless hope when it comes to believe in your family.
Words of Encouragement for Son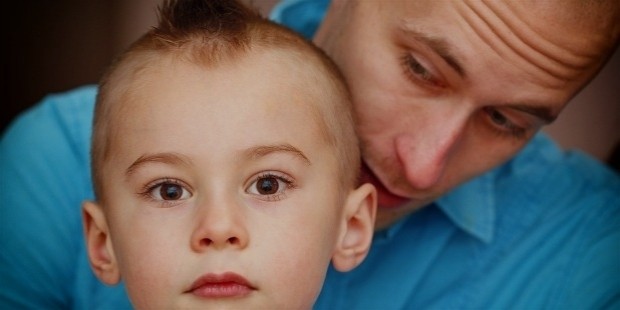 46. Being a son is extremely beneficial as you get love and care from all the relatives and family members.
47. A son is that member of family which reflects the family teaching.
48. A son always protects the pride of his parents and never lets them down.
49. He is the most powerful source keep the bond between all the family members rigid.
50. He is "the man" in the family after his father. He takes full responsibility of all the work in the house after the fathers leave for work and support mother as well.
Words of Encouragement for Boy Friend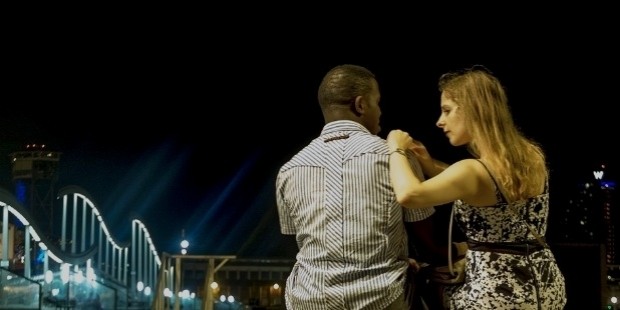 51. A boy friend is that prince charming which every girl dreams of in her life as his love; support and who would help her face all of her fears.
52. The unconditional true love from a boy friend surely brings miracles in that girl's life.
53. His support makes the girl grow and become a woman from a girl.
54. He teaches her how to handle emotions.
55. A boy friend always takes care of all kinds of needs of her girl; protects her from varied problems and even helps her face them.
Words of Encouragement for Girl Friend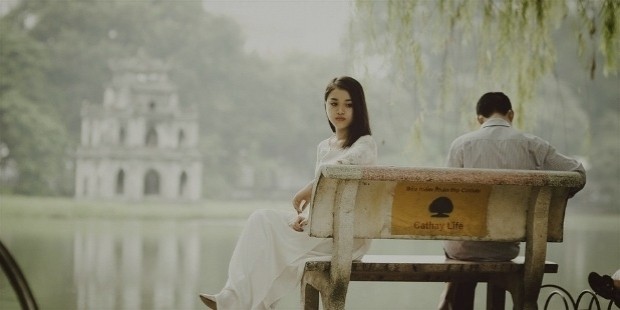 56. Girl friend is the most supportive person in a boy's life.
57. She is always there for the prince of her life to love him till eternity and motivate him to do what is right.
58. She always makes her boy friend realize the correct path and help his in being successful in life.
59. She is an ultimate combination of a best friend as well as a lover which completes his boy friend's heart.
60. A girl friend never loses hope on her boy friend when he fails; instead she is always inspiring him to keep moving forward and doing her best.
Words of Encouragement for a Friend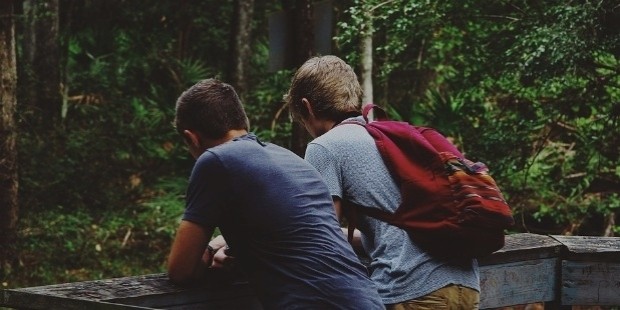 61. A friend is what makes life complete of any human being.
62. A friend is someone whom you can share all happening in your life without any hesitation as he will never judge you and will stay by your side forever.
63. A friend is as close as family and his support will always guide you in your life.
64. A friend is that person which will tease you on your face but will appreciate you behind your back.
65. A friend will always make your problems his headache; help you solve then and bring light in your dark times.
Words of Encouragement for Students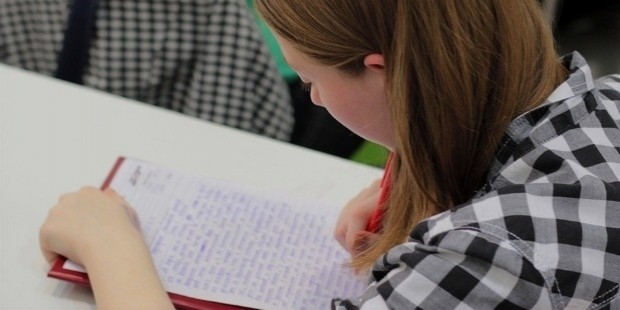 66. Students are the ones who can handle studying all the numerous subjects altogether.
67. Students are the future of the country and their education is extremely beneficial.
68. Their minds will yield to be doctors, engineers, lawyers, writers, artists etc in the future so they have excelling powers in their hands.
69. The students have power to rise up and know their strength.
70. They have brilliant minds which offer help to the country in varied numerous ways.
Words of Encouragement for Exams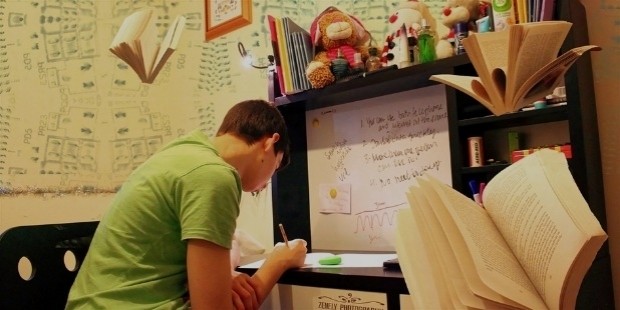 71. Exams are that point of time when you pour out all your current knowledge and learning till now.
72. Exams are extremely essential as they help you know your current position i.e. where you stand in your life.
73. The varied exams signal you about your strength and weaknesses.
74. Through exams you know in which field you excel so that in future you can work hard on it and become the best.
75. Exams let you achieve your goals in life and become what you always wanted to be.
Words of Encouragement for Teachers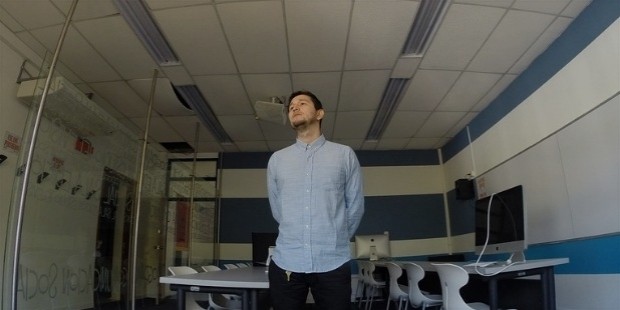 76. Teachers are the mentors which guide students in the correct direction.
77. Teachers are like second mother as they make you learn the basics of your life and the way of practical living.
78. Having a teacher in your life is extremely important as they are offer strength to students to excel in life.
79. Teachers give you courage to fight for your goal by working hard.
80. They give you alluring teachings about life by living it and not just spending it.
Words of Encouragement for Graduates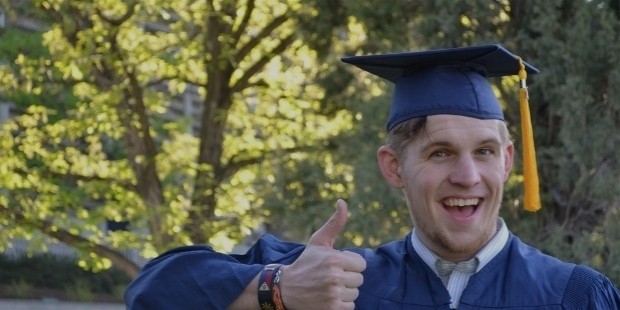 81. Graduates have the choice of being whatever they want in their lives according to their passion.
82. The intellectual and physical strength of the company is in the hands of the graduates as they can opt for varied jobs they desire.
83. Graduates have huge strength in them as they are what the country will be.
84. They are future business owners, employees etc. so their presence and hard work is extremely mandatory to the country.
85. They are the key to success and escalating development of the country.
Words of Encouragement for a Broken Heart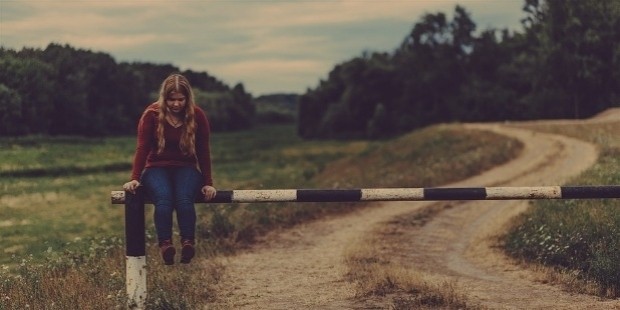 86. In life we meet some people who were treasures of our heart but they broke our trust. It is this moment which makes you realise about your inner strength.
87. Hope is perpetual and immortal; you can always mend your broken heart as it is just another hurdle and not the end of your life.
88. Never lose yourself due to someone else you didn't care for your feelings instead shine out so bright that; the person who broke your heart would regret doing unfair to you.
89. Always remember to let go of the pain caused by others, and keep moving forward in your life.
90. Make your broken heart experience your strength and work hard to be successful as success will be the best revenge for the one who broke your heart.
Biblical Words of Encouragement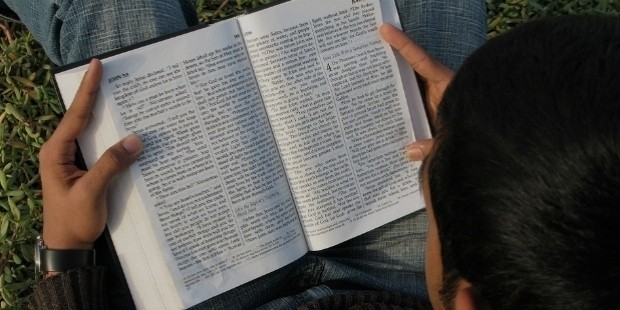 91. The heart is full of enormous strength and it can only be ignited by the proper encouragement.
92. People need effective encouragement time to time for igniting the light in their heart and shine out bright.
93. It is always observed that the people who often get encouraged by their loved ones are more successful in life in comparison of others who are not encouraged.
94. Encouraging someone can change their monotonous life into an exciting one.
95. People need to be encouraged for performing better results. If there is encouragement then there is hope.
Spiritual Words of Encouragement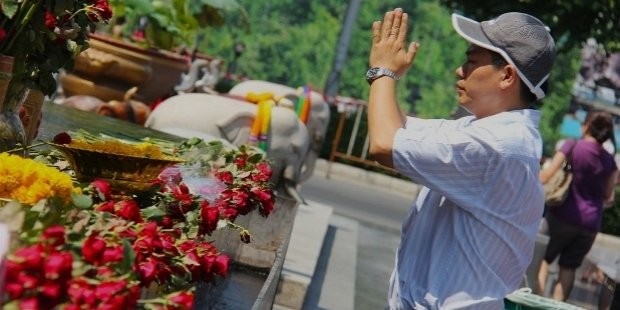 96. Encouragement enlightens heart, body and soul which makes a person do work with passion which ultimately makes uplifts his life.
97. The spiritual power of the people who are encouraged is much stronger than others.
98. Encouragement will always make a person better and more hopeful.
99. If you encourage a person then he will become capable of doing things he always just dreamt of.
100. You can make your dreams come true in reality if you are encouraged in that particular direction.
Words of Encouragement for Work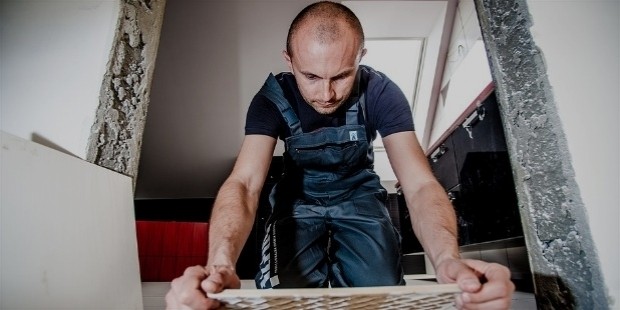 101. Working hard will always result in supremely profitable results.
102. Through work, you get employment and a better way of living.
103. People who work with passion are the ones who become legends in the era they live.
104. Through effective and efficient work you can make the world a better place with providing helpful and beneficiary inventions for the people.
105. A person with work has a huge respect in the eyes of all the people around him.
Words of Encouragement for Employees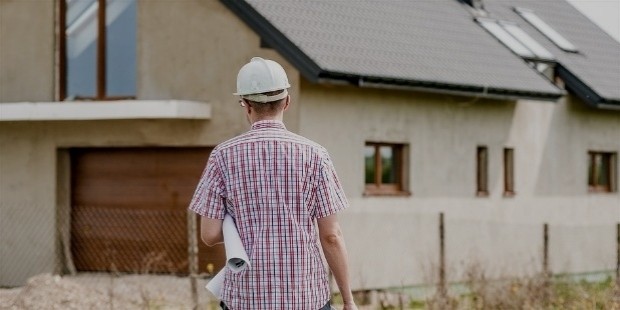 106. Employees are the people who can actually make a company touch the peaks of success.
107. The hard work and dedication of the employees is extremely important for the company.
108.The company always respects its employees for all they do for it and in return it offers varied benefits to the employees.
109. The employees are always present to help their company become number one company of that era.
110. Employees of the company are actually a family who work together to be successful.
Positive Words of Encouragement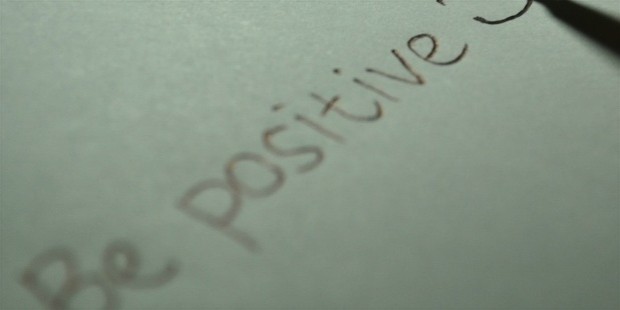 111. Never stop believing in yourself as self care will attract positivity in your life.
112. Always help others and give your best in every field.
113. Do not ever let your time pass by instead make it count and work hard for achieving success.
114. Make hope and self belief your best friends and never lose them.
115. No matter what happens, never give up on your aim and dreams as if you believe in yourself; they will surely come into existence.
Uplifting Words of Encouragement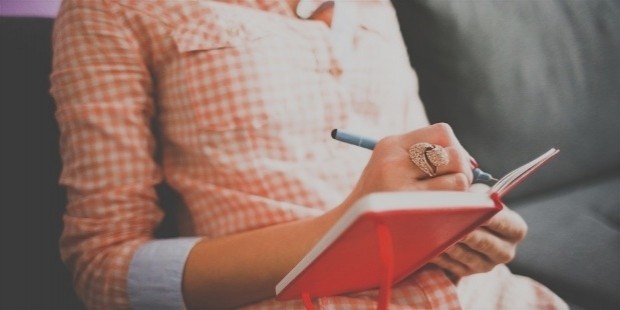 116. The person who believes in himself and his dreams is the one who grabs the opportunities and wins the race.
117. Self believe and confidence wins a lot of races in life as well as relationships.
118. A brave person never doubts himself instead concentrates on his flaws and works hard in removing them so that he can gain perfection.
119. Always be such a person that when others observe you, the dream of becoming like you.
120. Have a rule of helping at least three people daily anyhow and see the difference you make in their lives by yourself.
Words of Encouragement for Retirement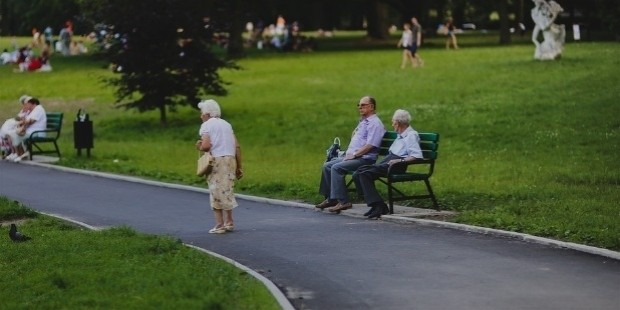 121. Retirement adds up a little sweetness of sugar in your life.
122. After retirement you can relax and spend quality time with your family ones again.
123. Retirement makes gives light to the end of your busy monotonous work life.
124. After your retirement; you can always complete the adventures of your life which were left in the journey of work.
125. Retirement will let you live your life ones again according to your choice.
Words of Wisdom and Encouragement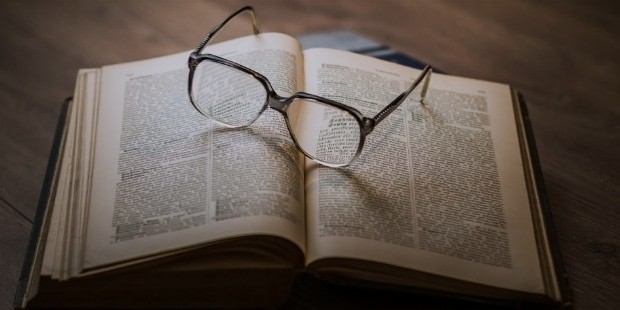 126. A beautiful life consists of peace of mind and a big heart. This can be gained if you live a life full of gratitude.
127. Gratitude helps a lot in making life of other people full of positivity as well as encouragement.
128. Helping others always brings happiness, so if you want to live a pleasurable life then, start providing a helping hand to others.
129. The power of love and care is the most amazing source of strength which brings miracles in lives, so always be a compassionate person.
130. God always supports the people who are independent and work hard to achieve their goals without harming any other person.
Words of Encouragement for Hard Times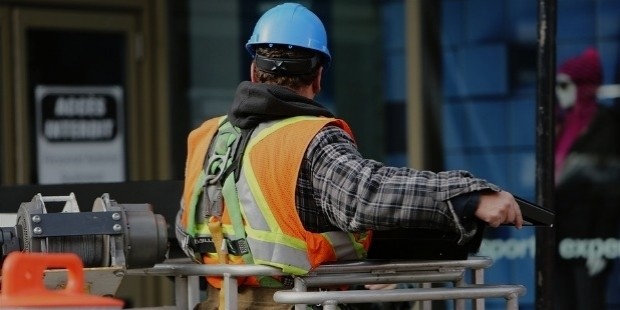 131. Hard times are the best times in a person's life. It is so because at this time he is able to recognise his inner strength and the truth of people around him.
132. Hard times make you a better person and lets you aware your true polished self.
133. The best part about hard time in your life is that it is not permanent. It goes after you realise about your inner abilities.
134. A person who faces the storms of his hard time and comes out of it with a smile on his face is the one who achieves the highest position in everybody's heart.
135. The hard time is of bitter sweet nature; it brings hurdles plus lets you know you are a born hero who can tackle everything.
Short Words of Encouragement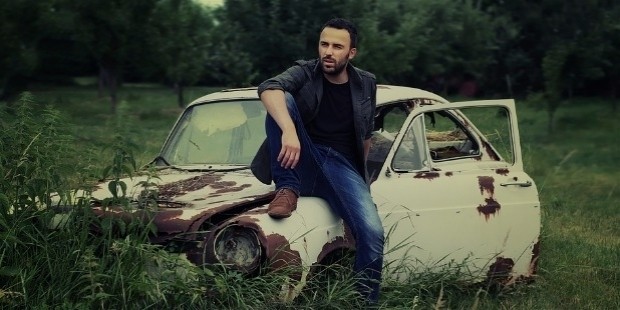 136. Live a life that motivates generation.
137. Be the legend that encourages everybody.
138. Never lose three things hope, courage and unconditional love.
139. Secret to the life of your dreams is "Just ALWAYS BELIEVE in yourself".
140. Miracles happen if you put your faith in your "own" strength.
Words of Encouragement for Illness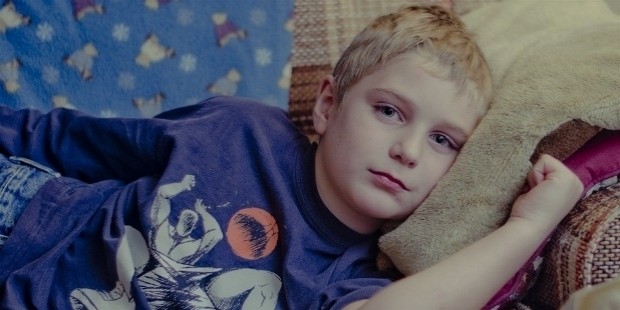 141. Illness is that time of life in which you get to see and feel the love; care of your family and the people who actually care for you and don't show it.
142. Illness makes you have a rest from the daily routine of your life and you have a bright opportunity to stay close to your loved ones.
143. Being ill is not bad; sometimes relationships improve when you are ill as you get to know who all care for you.
144. Illness brings out the strength in your heart from beating the illness and become healthy all over again.
145. Illness brings rest and comfort in your life with the love of your family.
Words of Encouragement for Surgery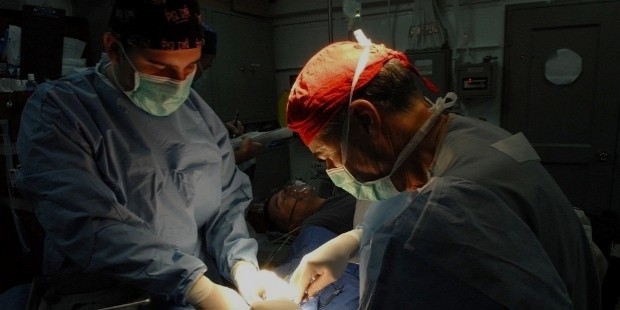 146. Surgery will make your physical problems disappear.
147. Your physical illness and pain will come to an end through surgery.
148. Surgery is the easiest way to get rid of the pain you are suffering right now.
149. After surgery you will be able to live a normal daily routine life.
150. Surgery can save your life and prevent you from dying.
Words of Encouragement for Cancer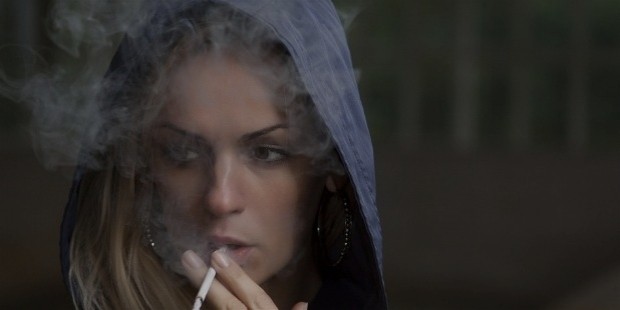 151. Always see cancer as just another disease, it can always be overcome by love and "believe" that you will fight it and win it.
152. First step of fighting cancer is the battle to be won in your heart. You need to believe that you will survive.
153. Happiness and laughter are the weak points of cancer. Opt these two to fight cancer.
154. Staying happy; hopeful; positive makes you strong internally and gives you physical strength to beat cancer.
155. We can always get what we desire the most, if you believe in yourself then you can easily fight can and then live a happy normal life.
Words of Encouragement for Healing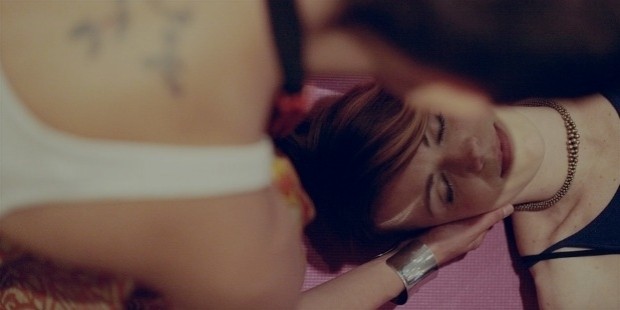 156. The best way of healing is by deep breathing. Do it and let the inner healing of mind and body begin.
157. Healing is a great power which resides in everyone. It is just that you need to ignite the healing point. It can be done by self belief.
158. You can easily heal yourself as well as others anywhere in this whole wide world. Healing is a process done by the connection of hearts. Let the love and care spread the magic of healing.
159. Healing is the best way to overcome the problems you are facing in your life.
160. Whenever you are down and sad due to some mishap, just stay calm and heal yourself, it will give you eternal strength.
Words of Encouragement for Death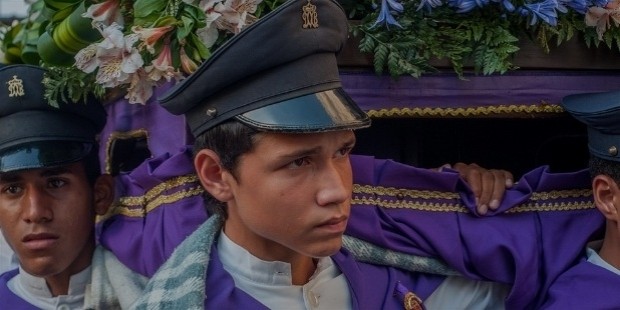 161. The truth of life is; no one ever dies. We are a form of energy and energy always stays. Death is just a process through which we leave one body and go in another.
162. Death is that point of time when you leave the world and get free from all the boundaries of the life.
163. Death gives you the opportunity to stay with god and become one with him.
164. The world is a beautiful place but it has bitter moments too, death reveals you from all the human boundaries.
165. Death releases your soul free.
Words of Encouragement for Loss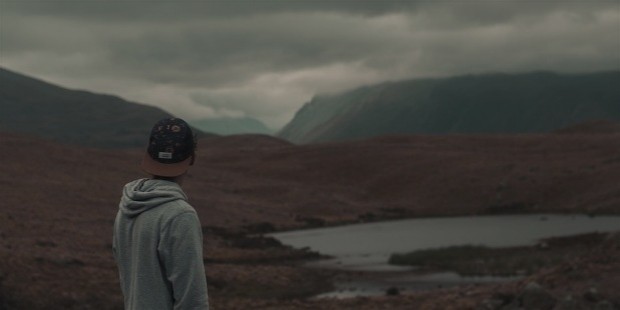 166. If you had loss today, you can gain even more tomorrow as nothing is permanent.
167. If there is loss then, you will know about your weaknesses; then you can easily point them out and be successful.
168. Loss of property can be gained again through hard work.
169. Loss of a person is not a loss as if you love someone and he/she dies, then it is not their end as they will always be alive in your heart and your memories.
170. Always take loss as a challenge and defeat it by doubling the gains through hard work.
Words of Encouragement for Pastors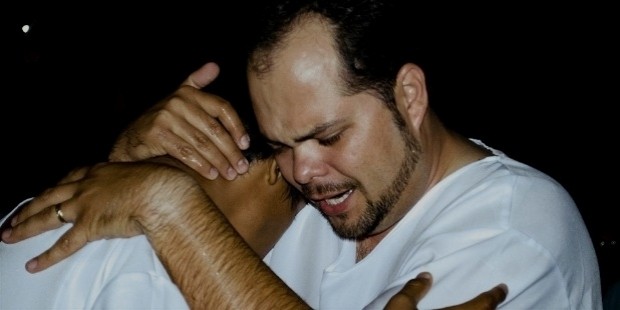 171. People get inspired by Pastors, so be the best example for them to be a better person.
172. Always be that kind of personality which makes you a person of their wish list.
173. Be an inspiration by the good deeds towards varied types of numerous people.
174. Pastors are the people whom the audience listen and hear both. So always prefer to become a huge encouraging statement.
175. People trust you and your words so never break their trust and always prefer igniting rays of hopeful lights in everybody's heart.
Words of Encouragement for Interview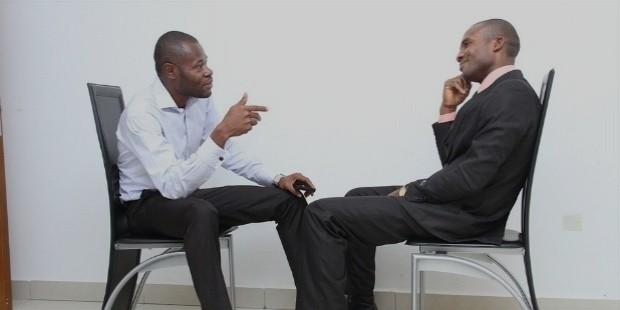 176. Always take interviews lightly and with confidence as you are opting for a job which you are passionate about so be excited for it and never hesitate or fear.
177. Interview is the best opportunity to make an excelling impression in the eyes of your seniors, so face it with all your heart and give your best.
178. Always care elegance and confidence with you as interview is just a way of introductory conversation so that the company may know more about you. So stay calm and let them have a positive impression of you.
179. Beat the interview by giving your best.
180. Interviews are the first step towards succeeding in having your dream job so give your best shot at it.
Words of Encouragement for Athletes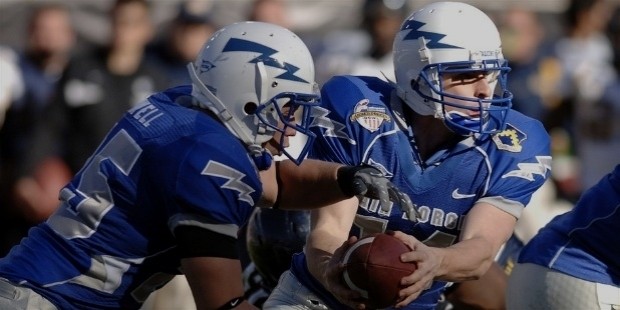 181. Athletes should always have concentration on their dream goals.
182. Practice and make yourself flawless in such a way that you may become the legend, like a synonym of the game you play.
183. Always play with extreme concentration with full believe in your heart.
184. Be a passionate athlete as this is the most powerful key to obtain success.
185. Never lose self care and never have self doubts.
Words of Encouragement for Weight loss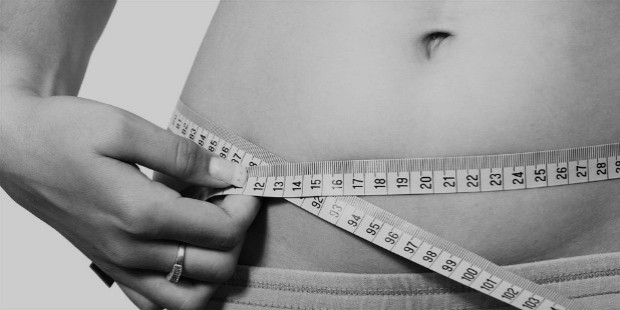 186. You should always love yourself instead of concentrating what other people think of you, if you will feel great about yourself and your body then other people will follow you.
187. Weight loss is easy, firstly you need to be happy with your current body and then concentrate in becoming healthier.
188. Just follow regular healthy diet and happy exercises.
189. Always believe in your inner strength as it is the key to become the person you dream about.
190. Weight loss will make your personality better and attractive with a healthier body.
The human soul feeds on magical Words of Encouragement. It is like the sunlight for the humans to grow spiritually and bloom their inner strength and power. The potential of encouragement is enormous as the supply of it is unlimited. Encouraging is inspiring people to escalate their strength in order to face all the difficulties in their lives.
Why is Encouragement so Important?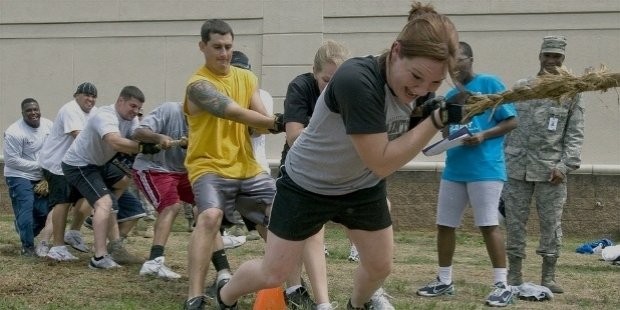 Encouragement is extremely important in life. Without encouragement we won't have the inner strength to tackle the hurdles which come in our lives.
Life is full of challenges; ups and downs; the only person who survives the storms of his life is the one who never loses hope no matter what happens, no matter how many failures come in his way.
When we face failures and end up losing hope and faith, then through encouragement we are able to stand up again and fight.
Ways to Encourage Others
As we spend our everyday life, we experience a lot of instances. There are things we adore and there are things we fear. As life goes on; at some or the other point; everybody needs the helping hand of "encouragement".
Supportive Words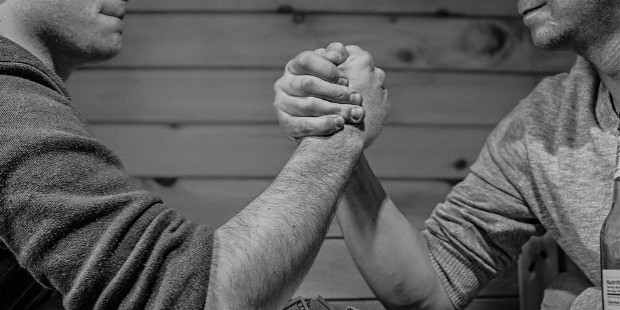 "Words" are extremely powerful source of spreading 'energy in form of thoughts'. A person can gain strength as well as lose hope through just the use of a few words. A simple supportive conversation can encourage anyone anytime.
Express Gratitude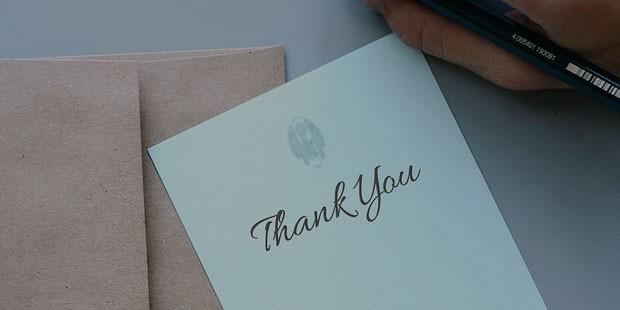 Whenever someone does something helpful to you then by expressing gratitude towards that person encourages him/her to do more good deeds in the future. Encouragement has an extremely powerful positive source which is always helpful for everyone.
Celebration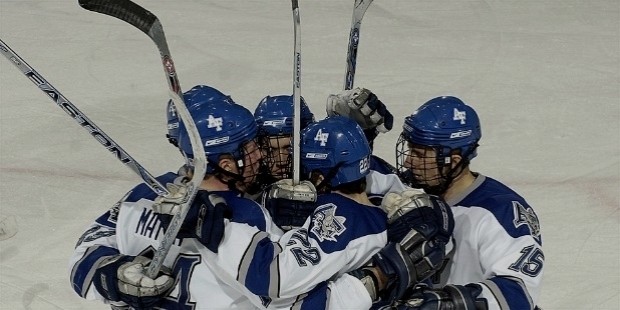 Celebrating on success (little success as well as huge success) encourages people to work more efficient so that they get more opportunities to celebrate their victories and enjoy their lives with happiness in them.
Want to Be Successful?
Learn Secrets from People Who Already Made It
Please enter valid Email