Good Thoughts for Sleep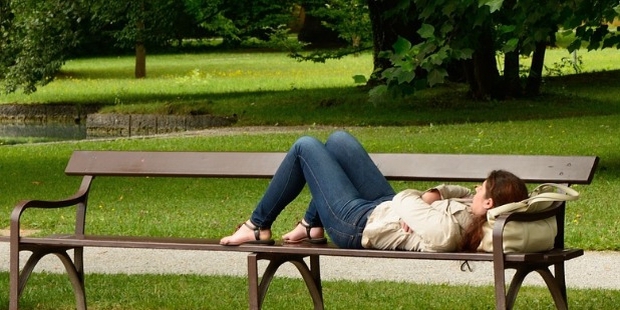 A good night's rest is very important and is one thing we should learn to attain at the end of each day. There is no denying that there is much to contemplate on at the end of the day and this weighs heavily on the quality of sleep. It is thus useful to end each day with some Good Thoughts that will relieve the stress and ensure your new day will be even more productive.
Some Good Thoughts for Sleep
1. Take time to live well as this will inspire you to work harder and enjoy the fruits of your labor.
2. Maintain a positive happy attitude often. Positive attitudes attract positive circumstances.
3. Never compare your beginning to someone else's middle.
4. We close our eyes often to pray, cry, kiss and sleep. The most beautiful things in this lifetime are not those seen by the eyes but those felt with the heart.
5. Do not ever, even for a second surround yourself with people who choose to remain unaware of the greatness that you are.
6. There are two very important days in our lives, the day we are born and the day you discover the purpose for your existence.
7. Do not allow yourself to accommodate fear of what could go wrong and instead increase your focus on what could go right.
8. Mistakes offer proof that you are making an effort for you must engage in an activity to do it wrong.
9. Never be afraid to fall apart because this is an opportunity to begin afresh the way you wish you had been all along.
10. In life you can expect to have people make you angry, disrespect you and treat you badly. Leave these to God because hate in your heart will consume you too.
11. Let the heart sleep for when she awakes she will move mountains.
12. Too many people today fail to live their dreams because they are too engaged living their fears.
13. The longer you wait for something you worked for, the more you will appreciate it. Because anything worth having is worth waiting for.
14. Many assume that happy people are thankful. In reality thankful people are happy.
15. Do not worry about people trying to bring you down; it is proof that you are above them.
16. Yu must be prepared to let go of the life we have planned even just to allow room for a life that has been planned for us.
17. Always believe you are braver than you imagine, stronger than you appear and smarter than you think.
18. You miss 100% of the shots you never fired.
19. The best way to succeed is to focus all your energy on building the new and not on fighting the old.
20. Be that change you dream of in the world.
Life can be challenging and success is not easy to attain. For this reason we work hard and spend many hours poring on solutions to every problem. Attitude is everything and we cannot avoid or change or present circumstances without taking time to cultivate the correct attitude to life.
Want to Be Successful?
Learn Secrets from People Who Already Made It
Please enter valid Email