Toplus Global SuccessStory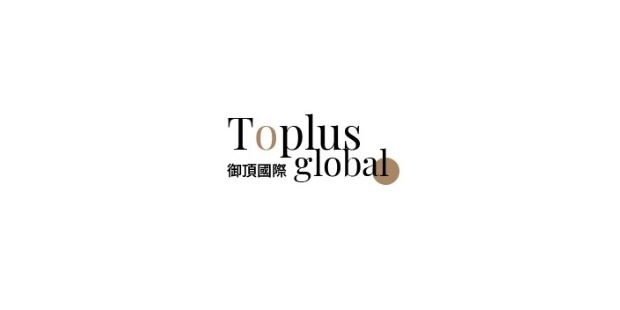 Large firms often have large portfolios, often venturing to completely different industries altogether. This is true with Taiwan-based Toplus Global. The company isn't only a major player in Taiwan's food and wedding industry, but it also plays a significant role in the country's optoelectronics industry as well.
Profile
Toplus Global began as STX Optical which focused on the manufacturing of diffusers. For its previous optoelectronics business, Toplus Global's products were mostly used in optical films, light guides, and light source products. The company's former major customer, Homer Optical, is engaged with the cutting and printing of backlight raw optical films using diffusers as the main force.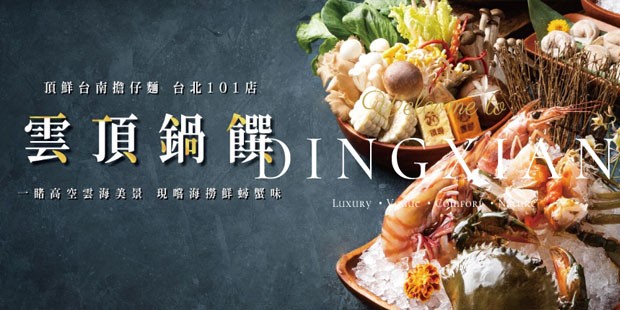 The company eventually rebranded to Toplus Global and went into the business of high-end seafood restaurants and wedding venues. "Ding Xian" is one of the most famous seafood restaurants in Taiwan and has branches in Taipei, Taichung, and Kaohsiung. "Amazing Hall," meanwhile, is a exhibition center that houses eight large wedding halls and one marine manor.
The first-ever Ding Xian restaurant was established in Taichung over two decades ago. The restaurant gained a reputation for serving not only fresh and delicious seafood, but also giving customers the complete dining experience. European designs and decorations surround Ding Xian's interior, with imported crystal chandeliers and classic European tableware creating an aesthetic that transports diners into different periods in European history.
DingXian is known for its wide variety of fresh, grilled, broiled, and sautéed seafood dishes. Although it mostly serves traditional and modern Taiwanese delicacies, the restaurant also incorporates a number of foreign dishes in its menu. From Japanese to Hong Kong, and even French favorites, there is no question that Ding Xian has become a top choice not only for locals but for tourists as well. In fact, it has become so popular that celebrities, businessfolk, and public officials have become regular customers. In 2011, "Ding Xian 101" opened its doors to visitors wanting to dine in and enjoy the metropolitan view inside Taiwan's tallest building, Taipei 101.
Amazing Hall, on the other hand, is the perfect place for any type of wedding celebration. According to information listed on their website, Amazing Hall has served over one million customers since its inception, making it Taiwan's go-to wedding establishment. The eight wedding halls have their own distinct and spacious design, and similar to Ding Xian, European-centered designs take center stage which adds to each wedding hall's elegant yet relaxed vibe. Amazing Hall, through its highly skilled wedding designers, also aims to provide delicate and professional services that create the perfect experience for newly wedded couples.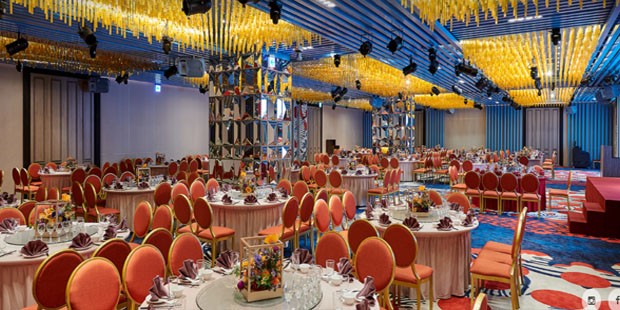 With Ding Xian and Amazing Hall's success, Toplus Global is aiming to be a major player in the food and beverage industry. The company's vision, "becoming the most representative food and beverage brand in Taiwan" and being an "irreplaceable wedding venue for reception", signifies the company's intent to recreate one of the country's biggest industries. Already having a stronghold in Taiwan's domestic market, the company is also looking to expand its operations around the world.
History
Toplus Global began as STX Optical in 2001. A year later, the company was renamed to Hi-Light Tek Co. Ltd., and it wouldn't be long before the company adopted the name it is known for today. In 2006, the company became public and eventually ventured into the restaurant business.
Before becoming a restaurant and wedding reception giant, Toplus Global made its name in the optoelectronics business. The company even started with a different name, Hi-Light Tek, and was engaged in the cutting and distribution of diffusers, optical lens and films.
When it comes to diffusers, the company was specifically involved in the cutting and distribution of high luminance diffusers (mainly used for televisions) and high haze diffusers. For films, on the other hand, the company made and distributed lenticular films, microlens films, brightness enhancement films (BEF's), anti-waving films, and reflectors.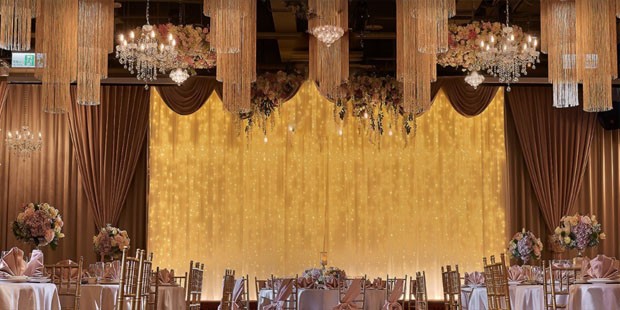 Hi-Light Tek went public in 2006 and has seen steady growth in the stock market over the years. The company was eventually rebranded as Toplus Global, and despite initial concerns, investors were confident that the company would be able to bounce back amid some major shakeups.
Revenue
After recording record-high revenues for 2018 (NT1.47 billion or 50 million USD), revenues slightly dipped for 2019 (NT 1.2 billion or 41 million USD). The onslaught of COVID-19 also affected Ding Xian and Amazing Hall in the first and second quarters of 2020, with revenues totalling to only NT369 million (12.8 million USD).
In April 2020, Taiwan's food and beverage industry suffered its worst sales month since November 2014. Although the country had one of the lowest infection rates around the world, restaurants, and food businesses were still closed down to contain the spread of the virus. Restaurant and beverage sales in April fell to 22.8 percent compared to the previous year, the steepest year-on-year fall since January 2000. But as Taiwan's economy slowly reopened a month later, the industry bounced back with a sales growth of 29 percent, the largest ever single-month gain for the industry.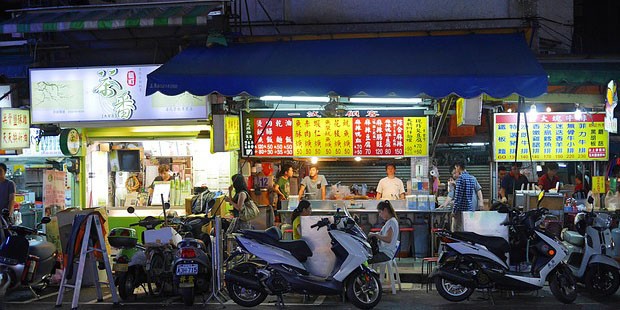 Thanks to the government's efforts in containing COVID-19, Taiwan's economy is poised for a big comeback. And with Toplus Global being one of the companies directly affected by the virus, the company should be optimistic for the future of the food and beverage industry, at least for the next year. Despite the company being a top choice for domestic consumers in the high-end restaurant and events market, capturing the foreign consumer base still proves to be a challenge. And with international travel limited until at least a COVID-19 vaccine is developed, Toplus Global will have to increase sales from local customers significantly.
Competition
Since it ventures in two main businesses, Toplus Global faces competition in both the high-end restaurant segment and the wedding venue (exhibition center) segment. MUME, RAW, L'Atelier de Joel Robuchon, and Mountain Sea House are the company's competitors in the restaurant segment. On the other hand, Amba Taipei Songshan Hotel, Mandarin Oriental Hotel, and The Lalu are the competitors in the wedding venue segment.
RAW and L'Atelier de Joel Robuchon are both Michelin star restaurants that have become two of the most popular high-end dining places in Taiwan. In terms of wedding facilities, The Mandarin Oriental Hotel and the Amba Taipei Songshan Hotel are top choices among couples wanting to celebrate their wedding in a skyline or hotel venue.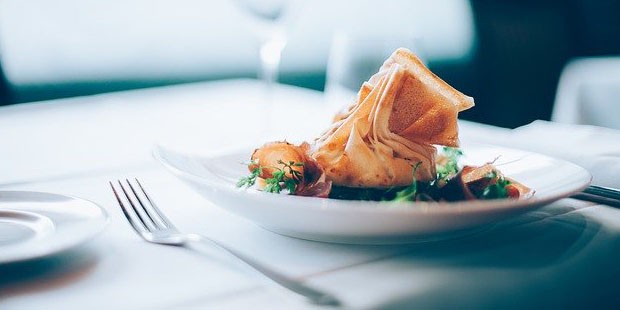 Toplus Global has gone a long way from selling diffusers and optical lenses. The company is now one of the biggest food and beverage companies in Taiwan, and is poised to further extend its reach within the Asian market. With the company relying on rigorous management and innovative development to gain an edge over competitors, Toplus Global's vision may be realized sooner rather than later.
Full Name :

Toplus Global
Founded :
Founder :

NA
CEO :

Chung Chueh
Industry :
Sector :
Country :
Website :
Want to Be Successful?
Learn Secrets from People Who Already Made It
Please enter valid Email