United Spirits SuccessStory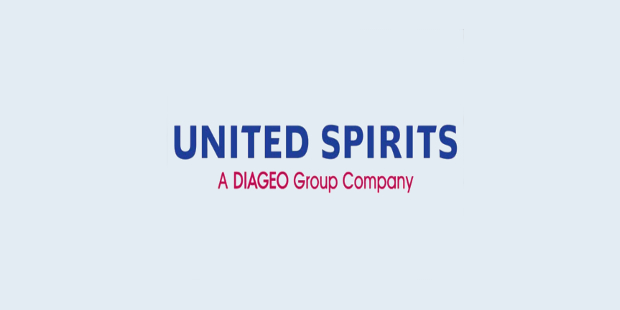 United Spirits Limited is an Indian company that manufactures alcoholic beverages and is the world's second largest exporter of alcoholic beverages. Diageo PLC, a world leader in the spirit's market, holds 54.8% if it's shares.
History And Development
Founded by Angus McDowell in 1826 as McDowell & Co., the company catered to the needs of the British in India. They imported alcoholic beverages, tobacco and other products for the British. In 1951 the UB Group took over Mc Dowell & Co. The owner, Vittal Mallya started the first distillery in Kerala and began manufacturing Biscuit Brandy and Darville French Brandy. The first ever in-house product, the Golden Grape Brandy was launched in 1962. In 1963, the company began manufacturing its McDowell's No.1 Brandy. In the same year Mallya took over Carew & Co. with distilleries in Uttar Pradesh and West Bengal.
In 1968, the Iconic Mc Dowell's No.1 Whisky was launched, and it proved to be a hit among the whisky lovers. This was also the year when the Hyderabad distellery was established, followed by one in Goa in 1971 and another in Bihar in 1973. Mallya acquired the Herbetsons in 1973 and announced that his son Vijay Mallya would be taking over as Director of the group. In the years to come, there were distilleries springing up across country in Udaipur, Alwar, Pondicherry and Serampore. In 1983 Vijay Mallya took over as Chairman on the UB Group, focussing on product development and strategy.
In 1991, Mc Dowell's acquired the spirits business of Forbes Campbell & Co., along with their manufacturing plant in Nashik. 1992 saw the launch of Asia's first Single Malt, Gin and Vodka. The Antiquity Rare Premium became an exquisite blend manufactured by Shaw Wallace, a company which was acquired in 2005 by the UB Group. The Antiquity brand captured 44% of the market share in the Indian spirit market .
In 1994 another winning brand called Signature was launched. In the same year Mc Dowell's increased it's manufacturing unit by adding 9 facilities. In 2006, USL was formed with the merger of Mc Dowell & Co., Triumph Distillers, Herbetsons Ltd, Baramati Grape Industries India Limited, Shaw Wallace Distelleries and four other companies. Later, in 2007, USL took over Liquidity Inc. and in the same year the UB group bought Whyte & Mackay for 595 million GBP. USL took the third place in the world, as an established spirit manufacturer. Sales continued to soar with the acquisition of every new venture and a well-thought of sales strategy. In 2009, The Black Dog 18 Year Old was launched as a premium scotch brand and promoted in the Indian Market.
The USL group is striving toward its vision 200, a target of USD 10 billion, set to take it to the top spot.
Full Name :

United Spirits
Founded :

1826
Founder :

United Spirits
CEO :

Anand Kripalu
Industry :
Sector :
Country :
Website :
Want to Be Successful?
Learn Secrets from People Who Already Made It
Please enter valid Email