Dott SuccessStory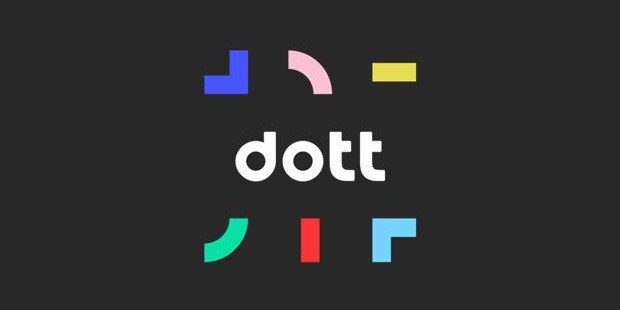 Electronic scooters (e-scooters) have seen a tremendous rise in recent years. This is mostly due to the convenience and affordability that these micro vehicles bring, allowing riders to travel from point A to point B without getting stuck in traffic as well as paying for huge sums in repair costs. E-scooters are also environment-friendly with most operating on batteries. One company that is taking advantage of e-scooters is Amsterdam-based Dott which operates 30,000 scooters in 16 European cities since being launched in 2018.
Company Profile
Dott Inc. is a transportation company based in Amsterdam, The Netherlands. It assembles and rents out electronic scooters for individuals residing in multiple locations in Europe.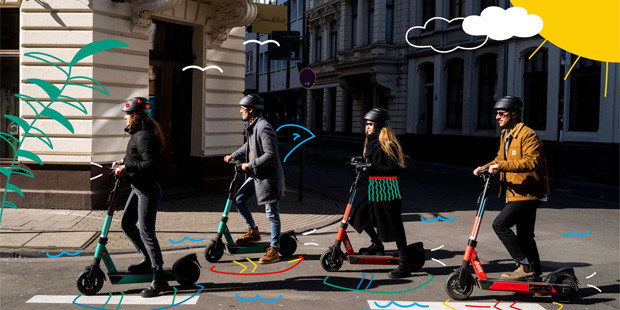 Dott isn't only making big waves in its home soil of Amsterdam but also in other locations across Europe. Only launched in 2018, the e-scooter and micromobility startup has already expanded to 16 locations including Paris (France), Cologne (Germany), Brussels (Belgium), Rome (Italy), and Warsaw (Poland), just to name a few. This scooter startup operates a fleet of 30,000 electric scooters with users being able to rent these scooters via the Dott app.
Dott's scooters are all assembled in Portugal and feature a colorful aesthetic as well as company branding. No welding is also done as each bike is made using a single piece of aluminum. Foam tyre inserts are also incorporated to make tires durable to any kind of road or surface.
Since being launched, the Dott scooter company has been at the forefront of convenient, affordable, and sustainable transportation. It relies on swappable batteries and repairs all of its units as much as possible, drastically limiting carbon emissions in all of the cities it operates in. As listed on the company's website, "we're moving us all in a better direction to make the places we call home less polluted and congested."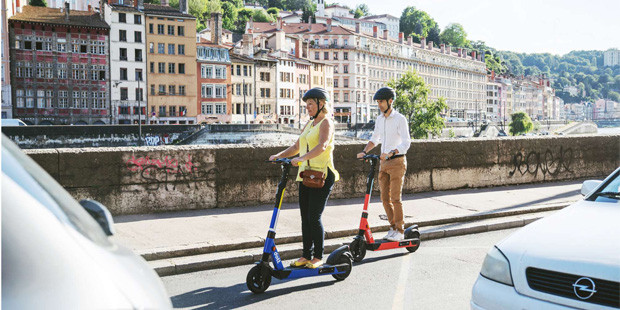 Dott generates revenue by renting out scooters to riders and charging them by the minute. The company is also banking on its bike sharing services for additional revenue, a service that it only introduced in late 2020. Currently experiencing fast growth, the company looks to keep the momentum going by raising more funds. Dott recently raised $85 million in a Series B funding round led by Belgium-based investment company Sofina.
Dott is headquartered in Burgerweeshuispad 101, Amsterdam, and also operates offices in France, Belgium, Germany, and Poland. The company employs around 200 employees in its five locations.
Industry Profile
Despite the U.S. micromobility industry stumbling in recent years, it has been completely different in the European micromobility market. In 2020, investment for European e-scooter and bicycle sharing companies was up 64% from the previous year. Among these companies obtaining fresh rounds of investments include German-based Tier ($250 million), Swedish-based Voi ($160 million), and most importantly, Dott ($85 million).
All in all, European micromobility firms raised $687 million in 2020 compared to $371 million for U.S. companies. With massive investments as well as strong partnerships between electronic scooter firms and government regulators, the industry is forecasted to grow even bigger in the next few years.
History
Dott was founded in 2018 by Maxim Romain and Henri Moissinac with the hope of providing an alternative transportation option for riders in Amsterdam.
In less than a year after being launched, Dott raised $34 million in a Series A funding round led by EQT Ventures and Naspers. The startup had initially raised $23 in seed funding.
In 2020, Dott quickly expanded to multiple cities around Europe and was now offering e-scooter services in France, Belgium, and Germany. By the end of the year, the startup added bike sharing to its portfolio.
In April 2021, Dott raises $85 million in a Series B funding round led by Sofina.
Founders
Maxim Romain is Dott's chief executive officer while Henri Moissinac is the company's chief operating officer. Romain previously held executive roles at ecommerce company Wayfair and French sporting goods retailer Decathlon International while Moissinac was the previous director for both Facebook and eBay's mobile departments. Romain has two Master's degrees: one in civil engineering (Ecole Centrale de Lille) and one in business administration (INSEAD). Moisinnac has a PhD in computer science from Telecom Paris.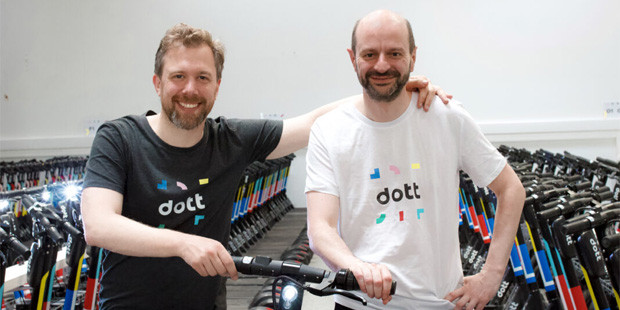 Other Company Executives
Among other notable individuals in Dott's executive team include Alan Price (VP of People), Bruno Laranjeira (Chief Finance Officer), and Benjamin Cohen (Director of Data). Price previously held top human resource roles in Uber and Google while Laranjeira was an executive at Fortune 500 electric distributor AES Corporation. As for Cohen, he was a business intelligence analyst for two ecommerce platforms OLX and Shedd.
Revenue
There are currently no official Dott revenue numbers but the company appears to be in good financial shape thanks to its continued expansion efforts in the past two years. Dot investments have now totaled $142 million.
Competition
As previously mentioned, the micromobility market in Europe is composed of numerous players. Some of these players include startups Tier, Voi, Wind, and Lime.
Although it is still considered a startup, Wind is the oldest of the five companies being founded in 2017. Headquartered in the Spanish city of Barcelona, Wind operates in more than 20 cities across six countries in Europe. The company boasts of scooters that can last up to 36 months, six times longer than the industry standard. Wind recently partnered with German boutique fitness studio Urban Heroes to expand its marketing efforts in Germany.
Tier and Voi were founded in 2018 and are currently operating in dozens of cities around Europe. Tier operates in 70 cities across nine countries while Voi operates in 40 cities across 11 countries. Tier is best known for its GPS scooter tracking while Voi's most popular feature is its e-scooters having built-in wireless charging. With Tier operating in 70 cities, it makes it Europe's largest e-scooter company in terms of coverage.
Lime, on the other hand, is an American-based company that has provided e-scooter services since 2017. It currently operates in 120 cities across 30 countries around the world, offering not just e-scooters but also electric bikes, pedal bikes, and electric mopeds. In May 2020, ride-hailing giant Uber invested $170 million in Lime with the deal also indicating that the scooter company acquire California-based micromobility startup Jump.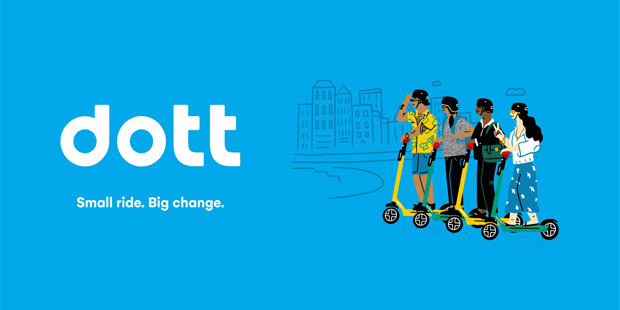 Final Thoughts
Even with the success Dott has experienced in the past few years, the company is determined to grow even further. And with more people looking at e-scooters and bikes as an alternative form of transportation, it won't be long before Dott expands its efficient and environment-friendly services outside of Europe.
Full Name :

Dott
Founded :

2018
Founder :

Maxim Romain & Henri Moissinac
CEO :

Maxim Romain
Industry :
Sector :
Country :

Netherlands
Website :
Want to Be Successful?
Learn Secrets from People Who Already Made It
Please enter valid Email