Mailchimp SuccessStory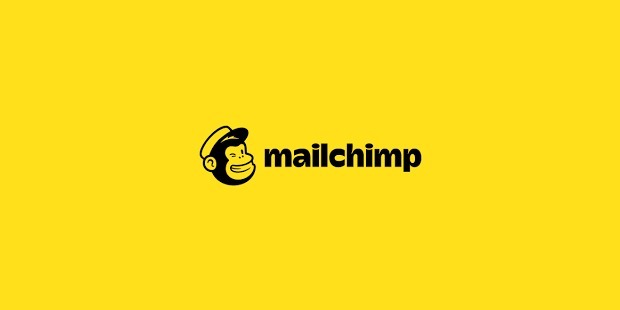 Mailchimp is the world's leading email marketing provider. But its journey to the top required some bold moves being made by co-founders Ben Chestnut and Dan Kurzius. Now, the company has ranked in the Forbes Cloud 100 for four years running, and with revenues steadily increasing since 2015, it's safe to say that Chestnut and Kurzius had made the right call.
Profile
Mailchimp is a technology company based in Georgia, USA. The company, which operates under Rocket Science Group LLC., specializes in providing marketing automation and email marketing services.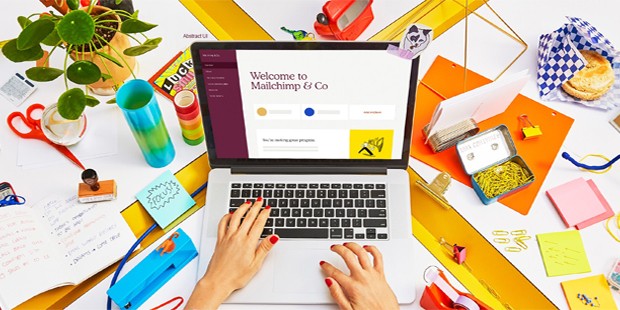 Essentially, Mailchimp is a platform that allows businesses to send marketing emails (also called campaigns) to their clients. It automates the process so that business owners won't place themselves in stressful situations when creating and disseminating online marketing campaigns. With a list of customer and potential customer emails, users will only now have to create a campaign and send it at a specified date once it is done.
Mailchimp also makes it easy for users to create, send, and track campaigns. From a variety of email marketing templates available on the website to easy-functionality in segregating emails by customer segments, Mailchimp definitely doesn't disappoint. Additionally, tracking features are also available, allowing users to constantly monitor campaigns through geo-tracking, social media reporting, click maps, and email provider comparisons (for example Gmail vs Yahoo). Google Analytics can also be integrated with Mailchimp.
Currently, Mailchimp is the most popular email marketing provider in the world. The company controls 62% of the market share while recording 12 million active daily users and 5 million multichannel campaigns in 2019. Its success story is a result of the brilliance of co-founders Ben Chestnut and Dan Kurzius, who after deciding to ditch their design consulting company, shifted their efforts on helping small businesses while focusing on earning revenue at the soonest time possible.
Chestnut and Kurzius initially established Rocket Science Group as a web design and consultation business in 2001, but the pair had already started providing email marketing services at the same time. Realizing that they wanted to mainly serve the customers from their email marketing side projects, who were mostly small business owners, Chestnut and Kurzius eventually decided to launch Mailchimp.
Already facing competition from Constant Contact (which raised $107 million in its IPO in 2007), Chestnut and Kurzius used its leverage as a small business to better understand the needs of other small businesses, specifically in the field of online marketing. They also found a way to develop and constantly improve their product without having to resort to public funding. This only didn't make the Mailchimp email marketing software profitable, but also convinced users to make the switch from Constant Contact.
Mailchimp is headquartered in Atlanta, Georgia, and employs over 1,000 workers. The company also has offices in Brooklyn, New York, and Oakland, California.
History
Chestnut and Kurzius started Rocket Science Group as a web design and consultation company in 2001. At the same time, they were providing email marketing services to small business owners.
Realizing that their passion was to help these small businesses with their marketing needs, they eventually shifted to marketing automation and email marketing full-time, developing software for what would be now known as Mailchimp.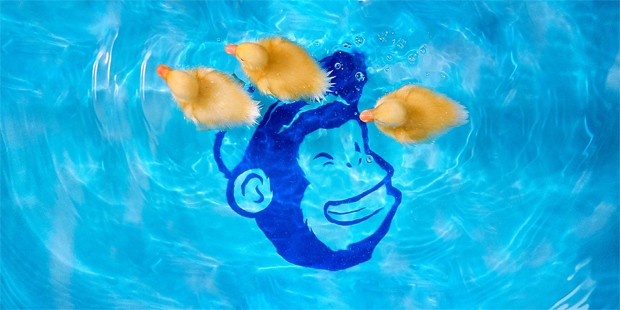 After starting as a paid service, a freemium option was added in 2009. By then, the number of users had already grown to 450,000. Maintaining its connection with small businesses, Chestnut and Kurzius adapted to what they described as a "quirky and fun" user interface, while also introducing the company's mascot, Mailchimp Freddie. A variety of pre-installed Mailchimp templates are also made available for users as they look to get creative with their campaigns.
The company was named in the Forbes Cloud 100 in 2016 while it was recognized as one of the Most Innovative Companies by Fast Company in 2017. By 2019, the company would acquire a smaller competitor LemonStand as well as London-based media company Courier.
Despite numerous funding opportunities from venture capitalists, Mailchimp continues to be a privately-owned company.
Founders
Ben Chestnut is the company's Chief Executive Officer while Dan Kurzius serves as the company's Chief Customer Officer. Chestnut obtained a degree in Industrial Design at the Georgia Institute of Technology.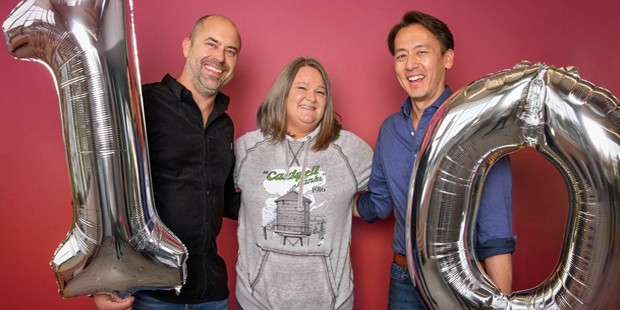 After Mailchimp's massive success, Chestnut was recognized as Ernst and Young's Entrepreneur of the Year in 2016. Forbes lists Chestnut and Kurzius as having a net worth of over $1 billion each.
Revenue
Mailchimp has reported an increase in revenue every year since 2015. The company earned $700 million compared to $280 million in 2015. In a 2006 interview with the New York Times, Chestnut attributed the company's success to its strong relationship with customers, mainly small businesses, which according to Chestnut was something that competitors lacked. He also mentioned that the company didn't function like most startups when it started, most specifically raising public funds or going into seed funding rounds, as he and Kurzius wanted to develop a habit of earning money despite having limited capital.
Competition
Mailchimp faces competition from several email marketing providers, including Constant Contact, Campaign Monitor, AWeber, and Mailjet. Among the numerous Mailchimp alternatives, Constant Contact is considered to be the company's biggest competitor.
Mailchimp's competitors also provide similar, if not identical services. Users can choose the appropriate email template design for their intended campaigns, whether it be for retail, technology, education, real estate, or even medicine. Additionally, integration to third-party software or plug-ins is also possible. For Mailchimp, it uses a function called Mailchimp API that gives users access to hundreds of third-party add-ons and plugins (some of which include Zapier and WordPress). These plugins have become easier to integrate with any Mailchimp account in the past few years.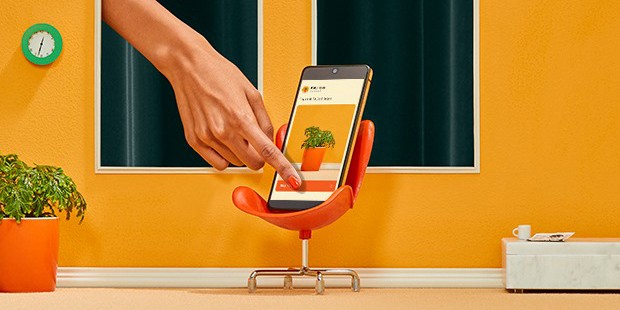 Mailchimp's trajectory is unlike what is seen with other companies, most especially startups. But with a focus on sustainability, profitability, and innovation, the company surely looks to continue providing services well into the future. Innovation is key for Mailchimp's success, but the future will still depend on the continued determination and resolve of its two founders.
Full Name :

MailChimp
Founded :
Founder :

Ben Chestnut and Dan Kurzius
CEO :

Ben Chestnut
Industry :
Sector :
Country :

USA
Website :
Want to Be Successful?
Learn Secrets from People Who Already Made It
Please enter valid Email