Most Expensive Koenigsegg Cars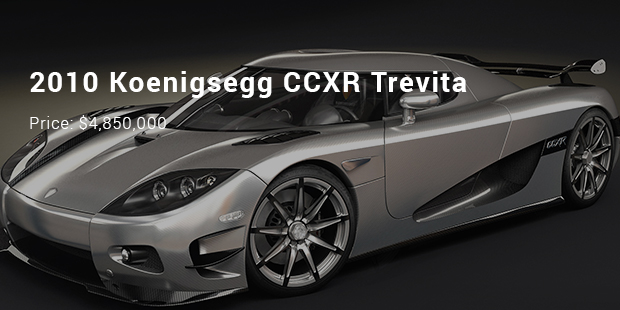 Koenigsegg is a Swedish car manufacture that produces high performance supercars also known as hypercars. The company was established by Christian Von Koenigsegg in 1994 in Sweden, with the purpose of manufacturing top class premium cars.
Besides developing, producing and selling the premium cars, Koenigsegg is also involved in green technology development programs starting with the CCRX and continuing with the present Agera R. Koenigsegg which primarily based its convention engine build on V8 engine block from ford racing. These engines motorized the early run of CC monikered cars.
1. 2010 Koenigsegg CCXR Trevita - $4,850,000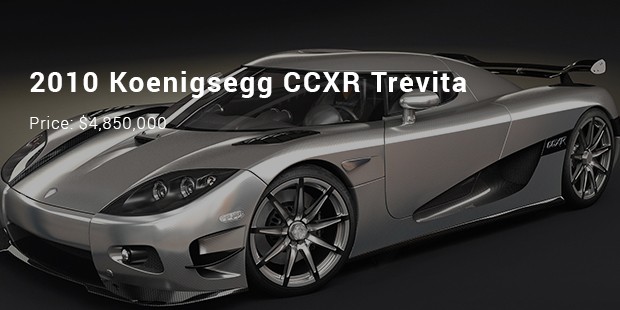 The CCXT Trevita is a limited version of Koenigsegg CCXR with a diamond weave carbon fiber finish. This is one of the most expensive cars made by Koenigsegg. It is powered by 4.7 liter twin turbocharged V8 engine capable of producing 806 PS and 679 lb-ft of torque.
2. 2009 Koenigsegg NLV Quant - $3,000,000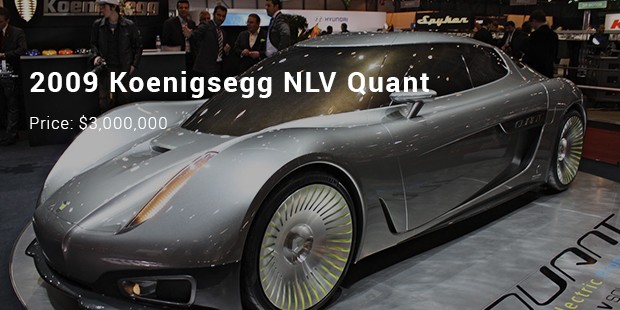 The Koenigsegg Quant is a four seated solar electric sports car. It can produce 512 VHP and 527 lb/ft of torque and can go from 0-100 km/hr in 5.2 seconds and reach the maximum top speed of 275 km/hr.
3. 2014 Koenigsegg One:1 - $2,850,000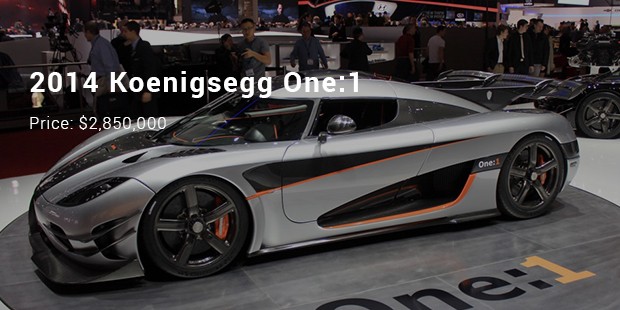 The Koenigsegg One was revealed at Geneva motor show in 2014. The Koenigsegg features a 5 liter twin turbo charged V8 engine which produces 1000kw and 1011 lb-ft of torque at 6000 rpm. Total weight of the engine is only 197 kg because of aluminum construction and carbon fiber intake manifold.
4. 2007 Koenigsegg CCXR Edition - $2,500,000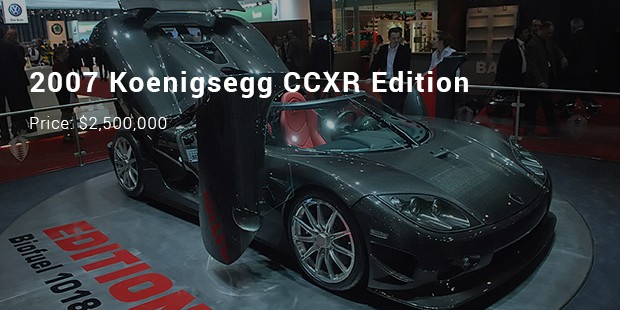 The Koenigsegg CCXR edition is a two seated and two door car with detachable hardtop and storable under the front hood lid. It is motorized by 4.8 liter V8 engine with a maximum output of 1018 bhp. It can achieve the top speed of 250mph and a maximum torque of 740 lb-ft.
5. 2011 Koenigsegg Agera R Oman - $2,500,000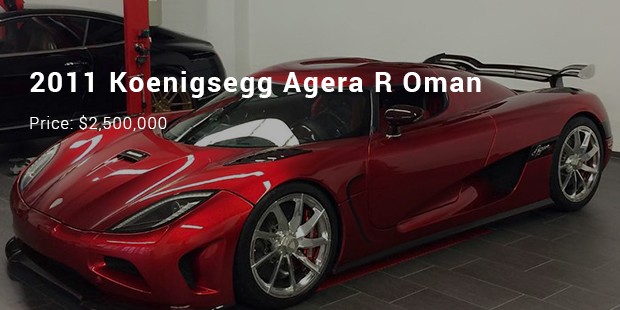 6. 2015 Koenigsegg Agera RS - $2,000,000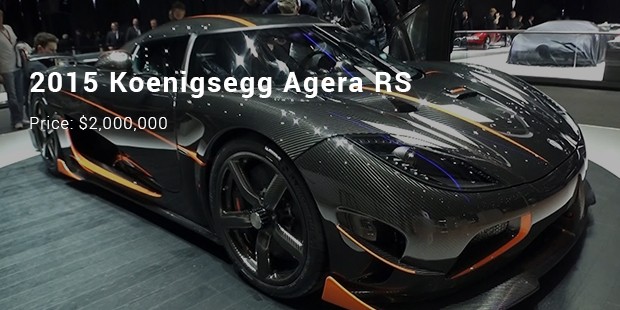 7. 2011 Koengsegg CCXS - $2,000,000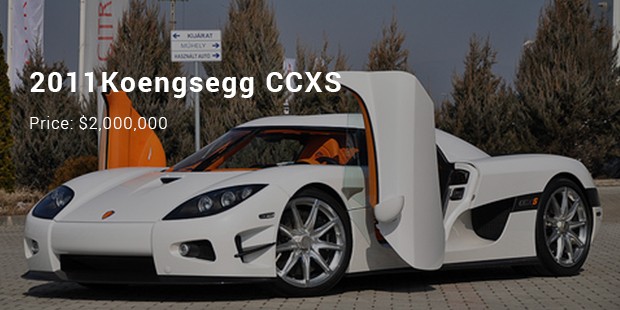 This brand has kept all the detailing in mind before laying down the production of world class varieties of cars. The features, the power, the speed and every other detail that a purchaser looks for before investing in a car is very well taken care of.
Want to Be Successful?
Learn Secrets from People Who Already Made It
Please enter valid Email