Most Expensive Land Rover Cars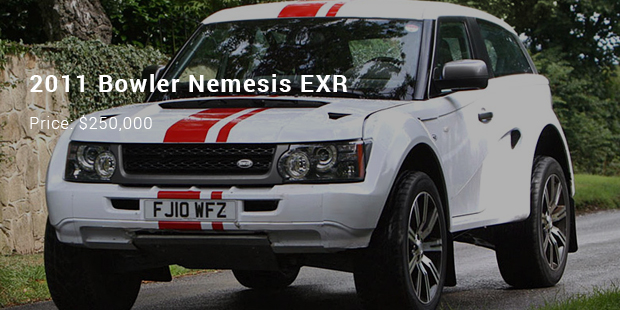 In terms of efficient cars, Land Rovers are in rage till date. It dates back to 1947 as a man carves out a silhouette in the sands of the famous Welsh beach. It is the legacy behind innovation which has maintained its position for decades.
It is the amalgamation of composure and capability which the brand has been able to retain. The badge of Land Rover distinguishes the brand. The body parts are composed of aluminium which gives it a sturdy appeal. The driving conditions of the car perfectly match with the terrain and the interiors are delicately handled with precision.
1. 2011 Land Rover Range Rover Sport Mansory - $350,000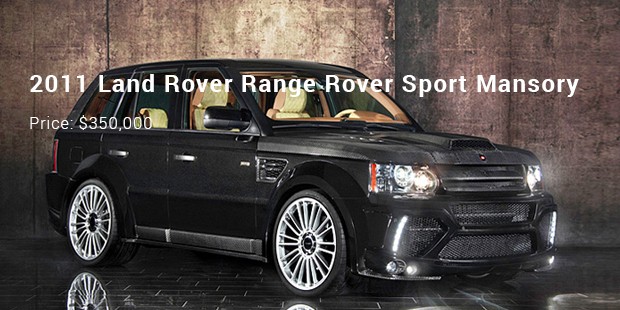 It is considered to be the most dynamic car in the world. Road performance of the car is superb. Plush interiors with strong engine make it special. The application is well managed and is supercharged. It also lives up to the expectation of performance on highway. It has an extensive luxurious feel.
2. 2011 Bowler Nemesis EXR - $250,000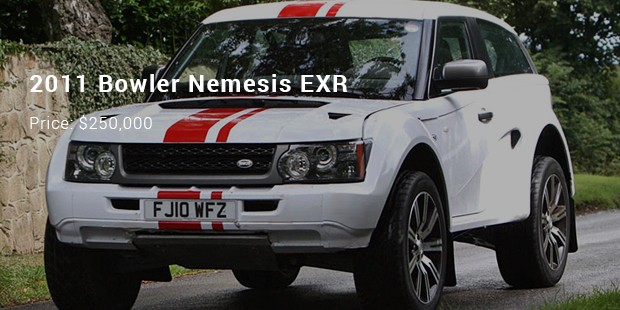 It is the most innovative car of all time that hits the surface in just 3.9 seconds. The cabin roars with the engine. The Best part is that it crosses the ruts smoothly. The engine sits relaxed in Bowler Nemesis. The car remains straight due to suspension.
3. 2015 Land Rover Range Rover SV Autobiography - $250,000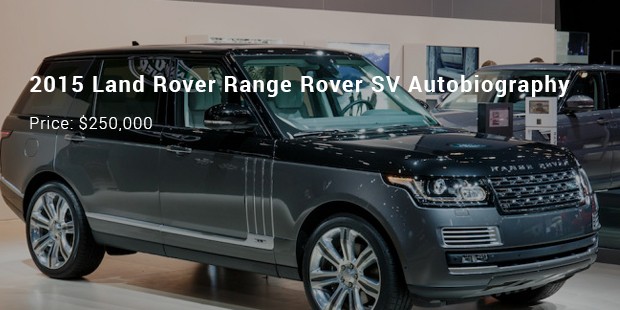 Revealed in the International Show of New York the car is sheer refinement. It has added up extra sophistication, design and luxury to its ambit. The latest design and feature which is added in the car is its exterior that looks plush. It has a successful history of 45 years.
4. 2012 Land Rover Range Rover Supercharged - $200,000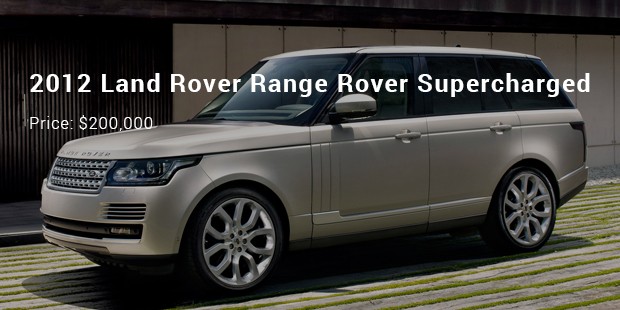 The flagship of the car is fresh with a swanky interior. It is considered a demon related to gas-guzzler. Though it is five-seater it is quite comfortable and at the same time looks royalty since it has got the aesthetics of the British. The version exudes sensory charm.
5. 2011 Land Rover Range Rover Supercharged - $180,000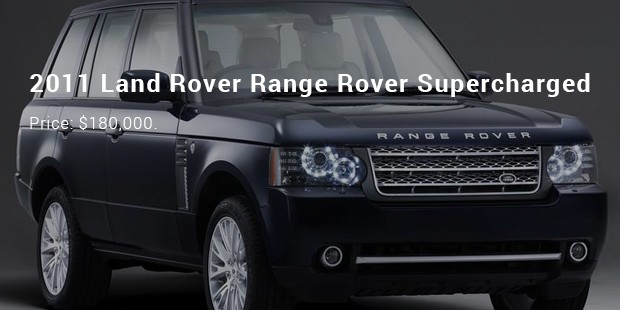 6. 2011 Land Rover Range Rover Sport V8 - $180,000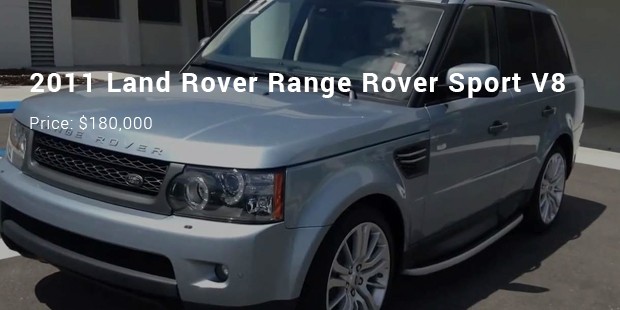 7. 2005 Land Rover Range Rover Sport Supercharge - $150,000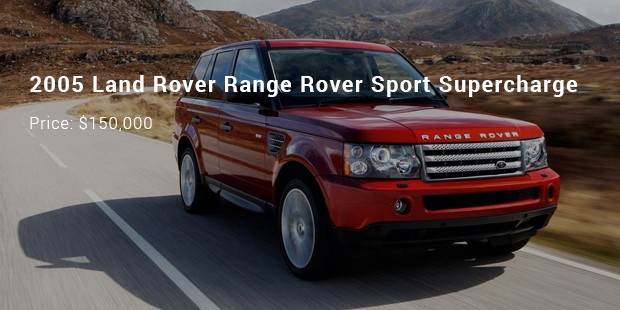 8. 2014 Land Rover Range Rover Sport SVR - $120,000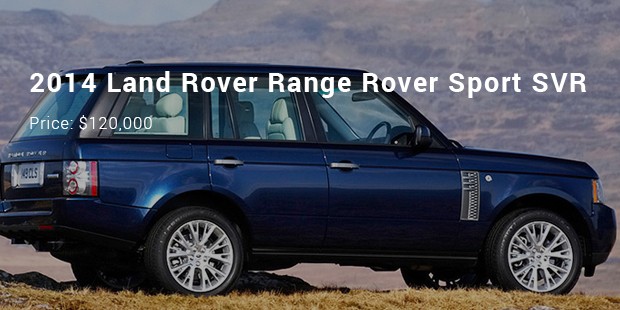 9. 2011 Land Rover Range Rover Evoque Dynamic - $70,000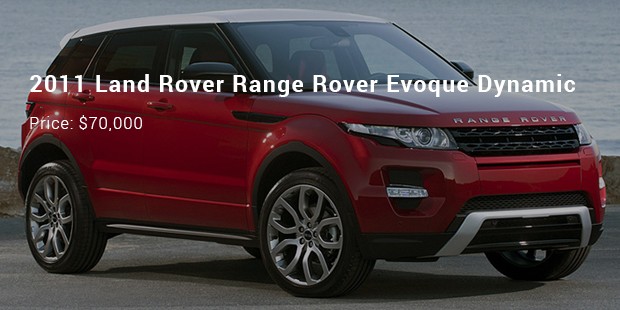 As far as the future of Land Rover is concerned, it seems that it is heading into an undiscovered territory which is exciting. The design of the car enjoys confidence amongst its loyal customers. It has combined technical with traditional.
Want to Be Successful?
Learn Secrets from People Who Already Made It
Please enter valid Email