Most Expensive Bugatti Cars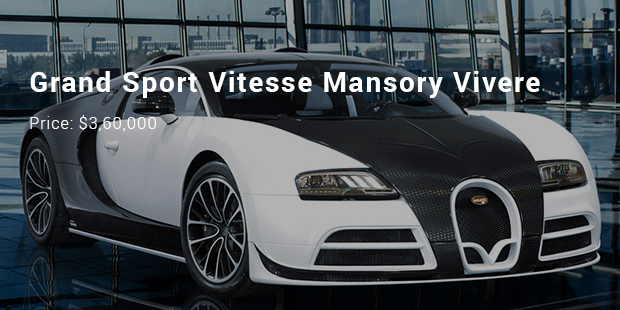 Ettore Bugatti automobile is a French high speed car producer established in 1909 in the German city of Molsheim Alsace. Bugatti cars were known for their design and beauty and also for their race triumphs. Some of the popular Bugattis include type 35 grand prix cars, type 57 Atlantic, type 55 sports car, and type 41 Royale.
At present the brand is owned and managed by the German automobile producing group Volkswagen after the death of Ettore Bugatti in 1947, which signified the end of the brand.
1. 2014 Bugatti Veyron Grande Sport Vitesse Mansory Vivere - $3,60,000

This Grander Sport Vitesse has 1200 horses in command and within 2.6 seconds it can reach 100 km/hr speed from 0. On normal roads it can reach a maximum speed of 375 km/hr. Its 16-cylinder engine is enough to develop 122 bhp, which is 200 times more than any standard car.
2. 1999 Bugatti EB 218 Concept - $3,00,000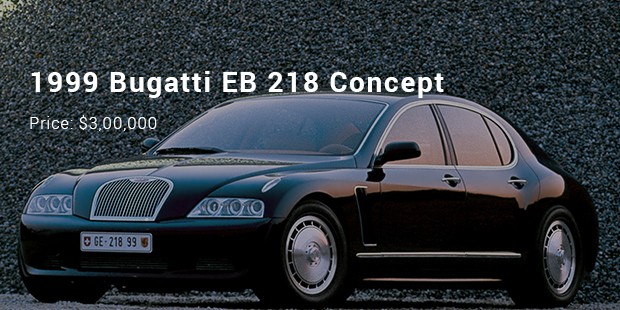 The Bugatti EB 218 is a 4-door sedan car. It has a W18 engine and a permanent four wheel drive. The engine comprises of three banks of six cylinders with a sixty degree offset between each one. This model is bigger than EB 112 and its length is 5385 mm. This car reaches 0-100 km/hr in 4.5 seconds.
3. 2012 Bugatti Veyron Grande Sport Vitesse - $3,00,000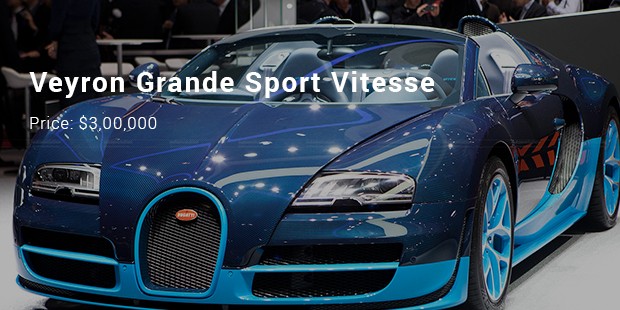 This model is designed and developed by Volkswagen group based in Germany and produced by Bugatti automobiles SAS in France. This roadster Veyron Grande Sport Vitesse is the fastest roadster on earth. It can reach at an average top speed of 408 km/hr. The Veyron has an 8 liter quad turbocharged W16 cylinder engine corresponding to the two narrow angled V8 engines locked together.
4. 1998 Bugatti EB 118 Concept - $3,00,000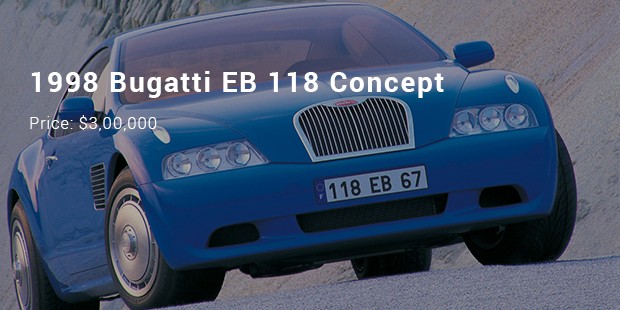 This Bugatti EB 118 concept is the first concept vehicle produced by Bugatti automobiles SAS, during 1998 Paris Motor Show. This EB 118 features a W18 engine and has a permanent four wheel drive. It has the power to reach 0-100 km/hr in 4.4 seconds. The control of this model comes from Volkswagen designed 555 bhp, 479 lb-ft W8 engine.
5. 1999 Bugatti EB 18/3 Chiron Concept - $3,00,000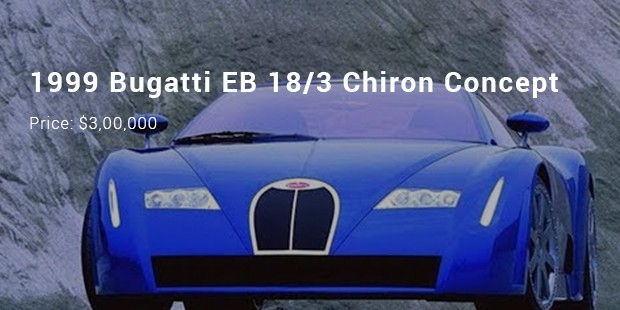 6. 1999 Bugatti EB 184 Veyron Concept - $3,00,000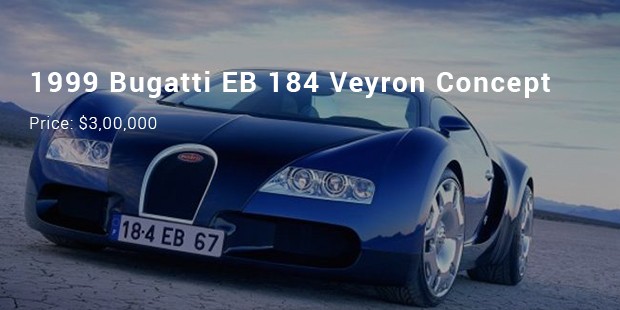 7. 2010 Bugatti Veyron 16.4 Ssuper Sport - $2,80,000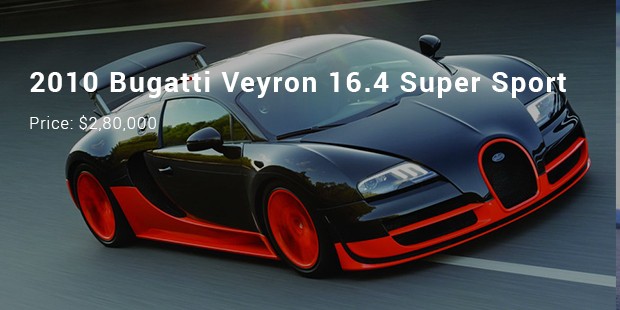 The high speed racing concept cars by Bugatti are unique in their kind. They are known for their pace and high performance. The engines offer a long life and you will certainly not be disappointed with its service and design.
Want to Be Successful?
Learn Secrets from People Who Already Made It
Please enter valid Email