Most Expensive Champaign Bottles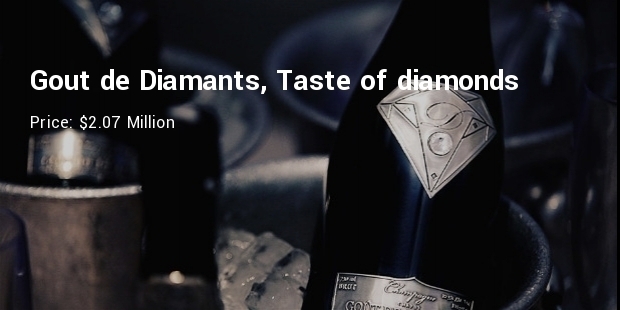 Champagne is an extraordinary universe when it comes to price. The amount of land is limited and this makes the competition for the best grapes among the top intense. In addition, the champagne making process is expensive and this increases the prices too. The vintage and non-vintage Champagne price is determined as much by marketing as by quality.
Often served in festivities and celebrations, champagne eventually emerged in restaurants and bars. However, only the elite enjoy and experience it since a few names still carry a heavy price tag. The four most expensive champagnes below are not only extremely rare but exceptional too.
1. Gout de Diamants, Taste of diamonds - $ 2.07 Million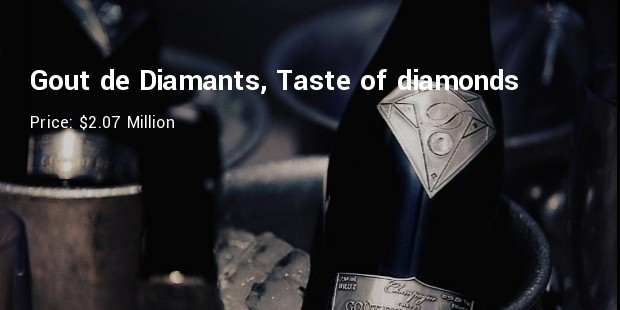 Gout de Diamants is special not only because of the Champagne inside the bottle but the extraordinarily crafted bottle decorated with an expertly cut Swarovski crystal nestled in a pewter that looks like the Superman logo. Alexander Amosu created the rare classic bottle.
2. Moet & Chandon Dom Perignon Charles & Diana 1961 - $ 4,309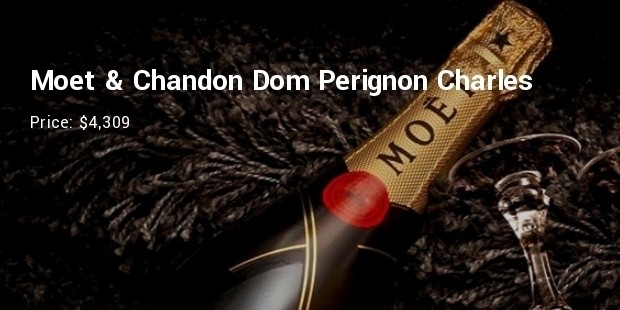 A bottle of Dom Perignon Charles and Diana 1961 from Moet and Chandon's house costs $4,309. The champagne emerged in 1961, the year Princess Diana was born. In addition, it was the official champagne served at Princess Diana and Prince Charles royal wedding.
3. Krug Clos d'Ambonnay - $ 2,701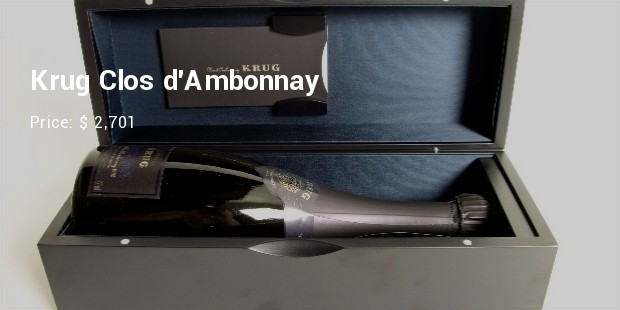 Krug Clos d'Ambonnay costs around $2,701. The bottle perches more than most champagne. Krug Clos d'Ambonnay made with Pinor Noir includes the only champagne Blanc de Noirs included in this ranking. One of the most respected villages in Champagne yields just 4,760 bottles.
4. Boel & Kroff Brut (Drappier) Magnum 1996 - $ 2,489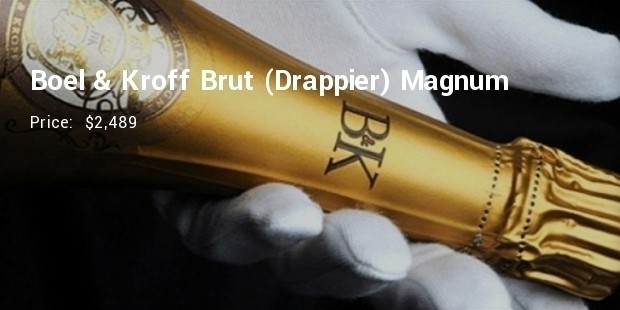 The Boerl & Kroff Brut fetches a heavy price tag of $2,489. However, the elite can enjoy a 30-liter bottle at $120,000. The champagne comes from a brand dreamed up by the Drappier family and created exclusively for their most perceptive clients.
5. Moet & Chandon Dom Perignon White Gold – $ 2,467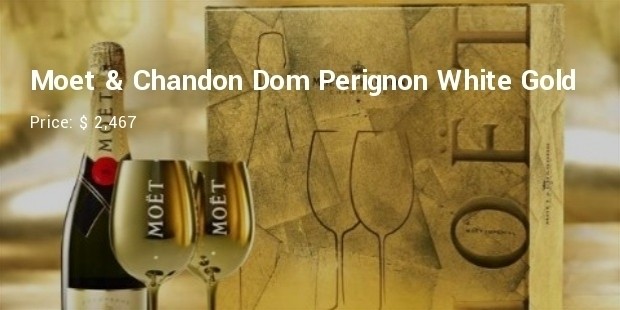 6. Boerl & Kroff Brut Rose – $ 2,198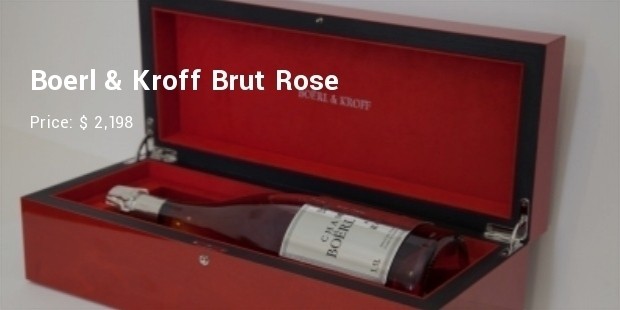 7. Krug Private Cuvee – $ 1,989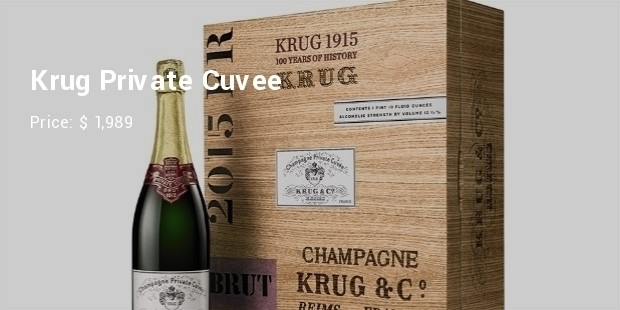 8. Moet & Chandon Dom Perignon by Karl Lagerfeld – $ 1,955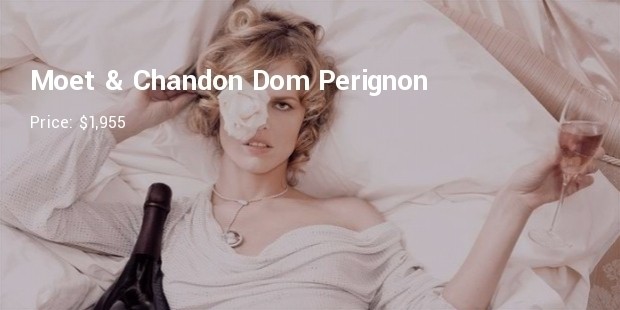 9. Engraved Krug Brut David Sugar – $ 1,806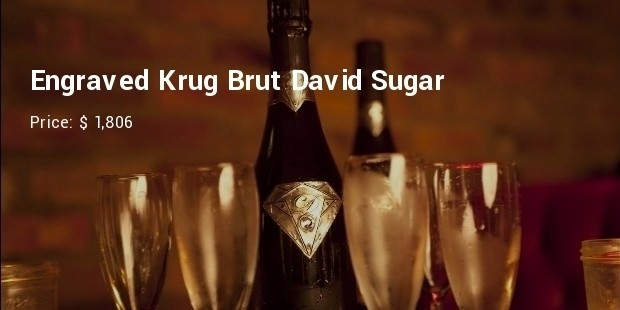 10. Moet & Chandon Bicentenary Cuvee Dry Imperial 1943 – $ 1,392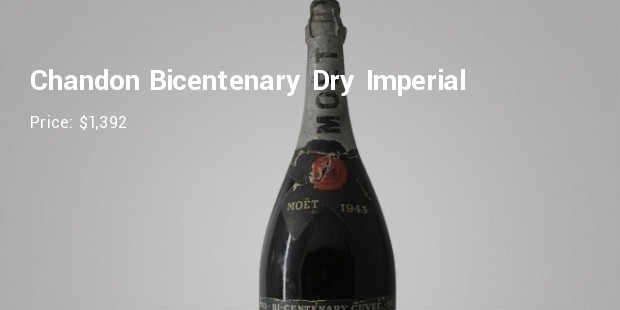 Different bottles of champagne have different price tags. Champagne has a very unusual taste that is unlike any other drink. Therefore, people expect such distinctive tastes to come in different flavors. Since only a few bottles are made the rich will pay anything to enjoy them.

Want to Be Successful?
Learn Secrets from People Who Already Made It
Please enter valid Email