Lynsi Snyder SuccessStory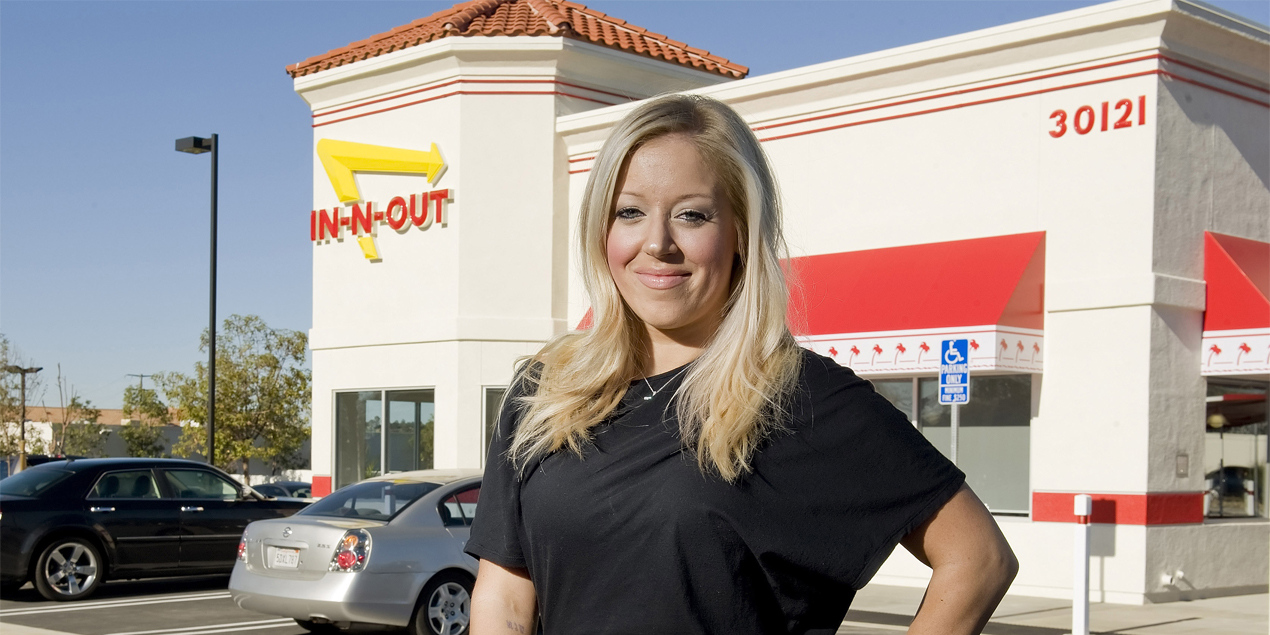 As CEO of popular burger chain In-N-Out Burger, Lynsi Synder has become one of the most recognizable names in the global food industry today. Although the business was originally started by her grandparents, Snyder is responsible for turning it into a billion-dollar business with over 500 locations around the world. In-N-Out Burger's massive success also made her the world's youngest female billionaire in 2012.
Childhood and Education
Lynsi Lavelle Snyder was born in Glendale in the state of California, United States on May 5, 1982. After her parents separated when she was 12, she moved with her mother in the small town of Shingletown, California. She finished high school at Redding Christian School which is a short ride from Shingletown.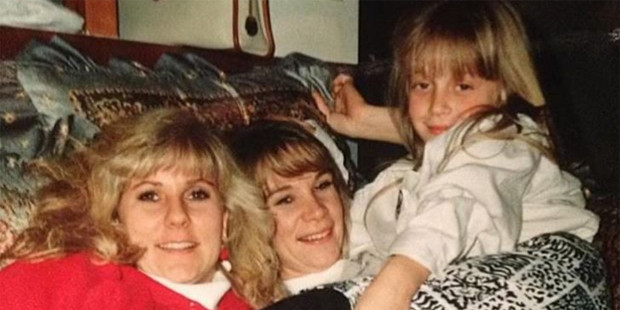 Aside from the divorce of her parents, Synder dealt with substance abuse at a young age. While battling alcohol and marijuana overdose, she also had two marriages by the age of 22 with the first marriage ending only after three years. She would divorce her second husband after seven years of marriage but the relationship gave Snyder her first two children. Her father died in 1999 due to an accidental drug overdose.
From Line Cook to CEO
Despite the struggles Snyder endured throughout her 20's, she was given an opportunity to work for the family business where she eventually thrived. She began her In-N-Out Burger career as a line cook in the restaurant's Redding, California location alternating between kitchen and cashier work. In-N-Out Burger was founded by her grandparents Harry Snyder and Esther Snyder in 1948 with her father Harry Guy Snyder also managing the business before his untimely death.
During her first marriage, she moved to the In-N-Out Burger's headquarters in Baldwin Park to take a job at the company's corporate merchandising department. In the next few years, she rotated through different departments and familiarized herself with the operations under the tutelage of her grandmother. At the time, In-N-Out burger locations had grown to more than 200 locations around the United States, particularly in the West Coast.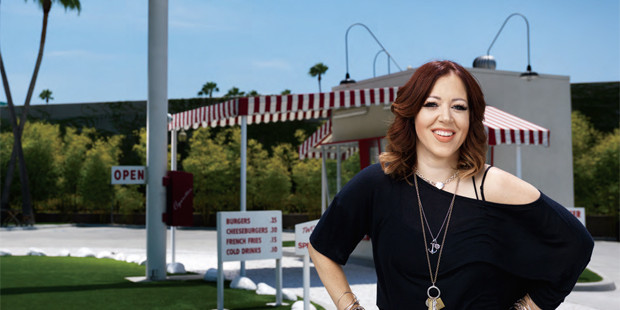 In 2010, Snyder was appointed as the company's 6th president taking over the role from her brother-in-law Mark Taylor who was designated as the chief operating officer. During her appointment, the company was generating $500 million in annual revenue. The number would grow even further as In-N-Out Burger continued to its expansion in the country.
Upon her appointment, Snyder inherited father's share of the company which was 50% making her the majority owner of In-N-Out Burger. Her inherited wealth together with the burger chain's fast growth made her a billionaire in less than two years after taking charge of the company. In 2012, Bloomberg Billionaires Index listed Snyder as the youngest female billionaire after her restaurant obtained a valuation of $1.1 billion. She currently has a net worth of $3.6 billion as of March 2021 .
In 2017, Snyder became the sole owner of the family business after she inherited the estate of her grandmother (who was also In-N-Out's former president) who died in 2006. Today, she runs the business together with a executive committee but she has iterated numerous times she has no plans to sell and transfer company ownership to other people even her children.
With the third generation of Snyder's running In-N-Out Burger, keeping it as a family-owned business has been the main reason why it has remained successful for seven decades. Even with the hundreds of locations locally and abroad, the company runs all of its stores under one umbrella and has strictly maintained a "no franchise" policy. It has also retained its image as a private company despite numerous calls for it to go public. In-N-Out recipes, including the best-selling "Double Double" (two beef patties of two oz. each and two slices of cheese) and "Animal Style" (two beef patties, mustard, and onions) burgers have remained unchanged for years.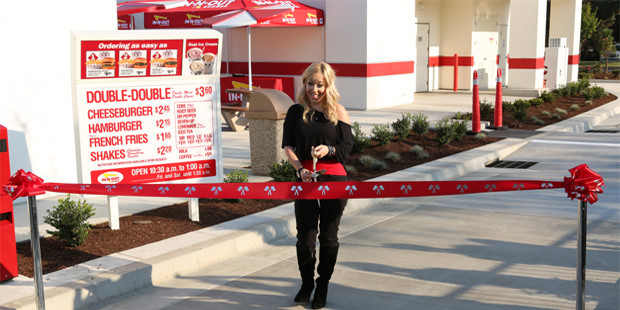 With most In-N-Out restaurants situated in the West Coast, this has allowed the burger chain to a maintain high-quality production and distribution process. Most of the produce are sourced from farms in California with the company running three patty-making facilities in California and Texas. Los Angeles-based Puritan Bakery has been the main and only bun supplier for the company since its inception in the 1940's. The company has also continually maintained that it never freezes, pre-packs, and microwaves all of its products.
Advocacies
Snyder runs the In-N-Out Burger Foundation which supports children who have undergone abuse and neglect. She is also involved with the Healing Hearts & Nations (HHN) which is a non-profit organization that trains leaders to provide counseling in the underprivileged communities of Africa and India.
Personal Life
Snyder has been married four times; ffirst with Jeremiah Seawall from 2000 to 2003, second with Richard Martinez from 2004 to 2011, third with Val Torres from 2011 to 2014, and fourth with her current husband Sean Ellingson whom she tied to knot in 2014. She has two children from Martinez, one from Torres, and one from Ellingson.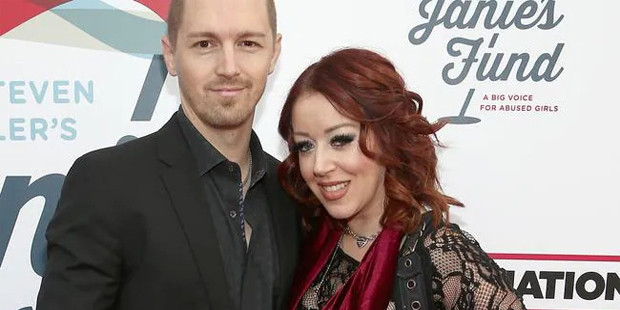 She also regularly competes in drag racing events and is a member of the National Hot Rod Association (NHRA) which is one of the largest motorsports bodies in the United States.
In Closing
As In-N-Out Burger continues to grow, expect Lynsi Snyder to take a bigger role in her company's expansion. She has also proven that companies don't need to go public if they want to achieve success in their respective industries. At the end of the day, a clear focus on quality and customer service have been the company's secret recipe and will likely be the case for years to come.
Full Name :

Lynsi Lavelle Snyder
Zodiac Sign :
Birth Place :

Glendale
California
Education :

Redding Christian School
Occupation :
Industry :
Networth :

$3.6 Billion
Want to Be Successful?
Learn Secrets from People Who Already Made It
Please enter valid Email