Safra Catz SuccessStory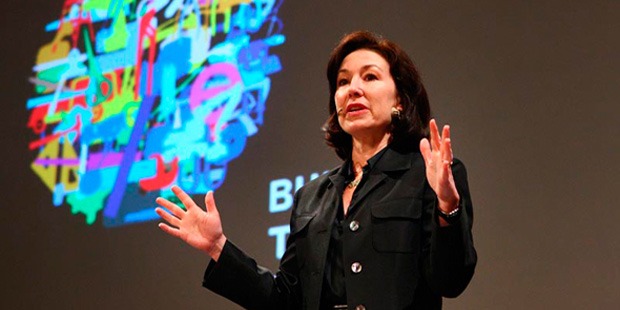 As the chief executive officer of software giant Oracle, Safra Catz is one of the most powerful women in the world today. Known to carry a strong and determined persona, Catz has managed to maintain Oracle's status as a global player despite seeing stiff competition from other companies such as Microsoft, Intel, and Amazon. Catz also belongs in the world's highest-paid female CEOs list, averaging a net pay of $40 million per year.
Childhood and Education
Safra Ada Catz was born in Holon, Israel on December 1, 1961. She is born to Jewish parents with her father originally hailing from Romania. Her mother was also a survivor of the holocaust, the genocide that targeted European Jews between 1941 and 1945.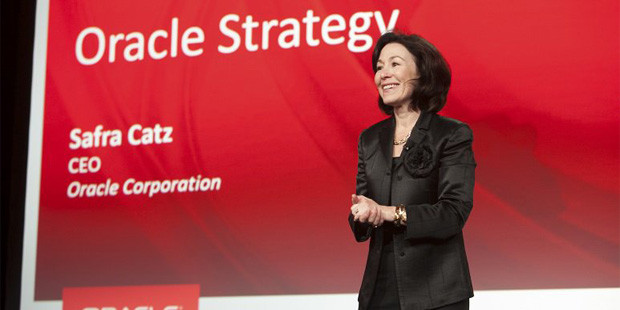 Catz moved with her parents to the United States at the age of six and settled in Brookline, Massachusetts where she spent all of her childhood. She graduated from Brookline High School and later obtained her bachelor's degree from the Wharton School of the University of Pennsylvania. She then enrolled at the University of Pennsylvania Law School where she obtained her Juris Doctorate in 1986.
Also a member of the Chi Omega fraternity, Catz was described by former fraternity president Melanie Shain as "a very focused young woman unceasingly working towards her goals." Catz would carry that work ethic throughout her career.
Early Career
Catz commenced her career as a banker for Wall Street investment bank Donaldson, Lufkin, & Jenrette (DLJ). She would work at the bank for 13 years and hold numerous positions including managing director and senior vice president. In 1997, she asked to be relocated to Silicon Valley in an effort to build stronger customer relations.
DLJ was acquired by Swiss banking giant Credit Suisse in August 2000 for $11.5 billion. Credit Suisse still uses the DLJ brand for its private equity operations today.
Oracle Executive and CEO
After more than a decade at DLJ, Catz joined Oracle Corporation in 1999 as senior vice president. Even at the beginning of her career at Oracle, she was determined to drastically improve the company's financial standing through her experience at DLJ.
In less than two years, Catz was placed on the Oracle board and was also named as co-president in 2004. She is credited for the company's acquisition of tech company PeopleSoft in 2005 for $10.3 billion. PeopleSoft previously specialized in the development of customer relationship, human resource, and financial management systems.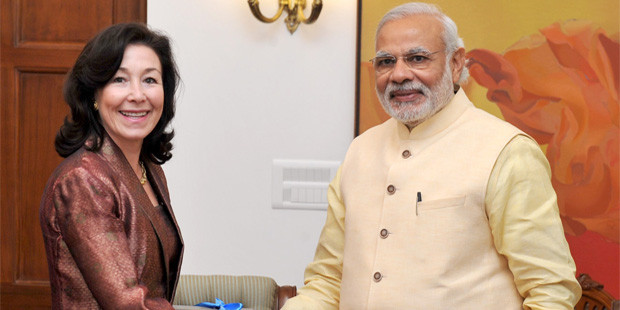 Catz was named the company's chief financial officer in 2005 where she would hold the position up to today (she relinquished the role from 2008 to 2011). In the years that followed, she didn't just take on more leadership roles but also developed a strong partnership with Oracle founder and then CEO Lawrence Joseph Ellison (Larry Ellison). In fact, it was Ellison who personally recommended Catz to be included in the Oracle board.
In 2010, Catz was named co-president together with Mark Hurd. Holding one of the company's top positions, she would soon become a regular fixture in Forbes and Fortune's most powerful women list. After Ellison stepped down in 2014 to assume the role of executive chair and chief technology officer, Catz together with Mark Hurd were chosen as the company's co-presidents.
Following the death of Hurd in 2019, Catz became Oracle's sole chief executive. Even during her time as the company's top financial officer, she was already pursuing an aggressive acquisition strategy; a strategy that would carry over until she was appointed as co-president and then as CEO. She has completed more than 100 acquisitions since 2005 and has already completed three purchases in the past three years. Although she maintains an autocratic leadership style, requiring employees to strictly follow company policies and procedures, she also preaches a culture of humility and accountability.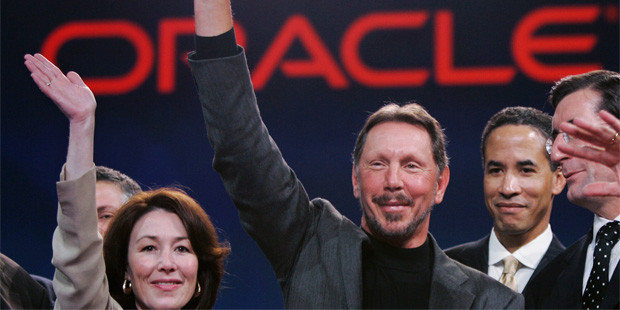 Aside from PeopleSoft, other notable acquisitions under Catz's watch include Hyperion Corporation for $3.3 billion (2007), BEA Systems for $8.5 billion (2008), Sun Microsystems for $7.4 billion (2010), Acme Packet for $2.1 billion (2013), MICROS Systems for $5.3 billion (2014), and NetSuite for $9.3 billion (2016). Many consider the NetSuite acquisition as the biggest in Oracle's 44-year history since Netsuite's suite of software services was previously used by 40,000 companies in 100 countries. The company also made headlines when it acquired Sun Microsystems and MICROS, with the former best known for developing the Java programming language and the Solaris operating system while the latter provided enterprise applications for over 330,000 businesses in 180 countries.
Founded in 1977, Oracle is one of the world's leading tech companies specializing in the development of enterprise software, database software, and cloud engineering systems. Some of its most popular products include Oracle ERP, CRM, PLM, and Fusion Middleware which are mostly used by companies operating large-scale operations. The company has seen a steady increase in revenues in the past two decades and is even forecasted to generate record-high revenues in 2021 ($11.2 billion in revenues for the quarter ending May 2021).
Accolades and Personal Life
Catz maintains her status as one of the most powerful in the world with Fortune ranking her #11 in the 2020 most powerful list. She has a net worth of $1.7 billion stemming from an annual income of $40.7 million per year, one of the highest of any female CEO. She also serves on the Walt Disney Company board and is teaching accounting at the Stanford Graduate School of Business.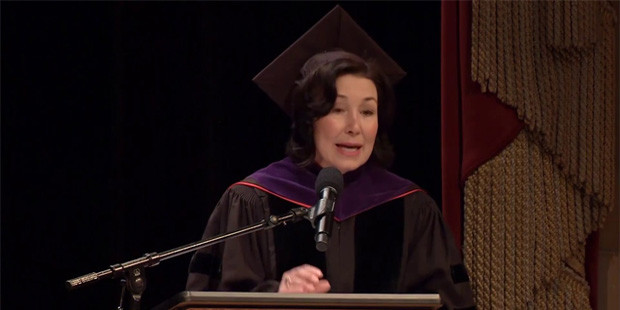 Despite being a renowned business executive, Catz likes to shy away from the limelight, rarely participating in interviews and mostly spends her free time with her husband Gal Tirosh and two children Gary and Scott.
In Closing
When it comes to one of the most successful women leaders, Oracle CEO Safra Catz ranks among the top. Her success story is mainly defined as an individual possessing a relentless attitude, resulting in Oracle not just maintaining its position as a global player but also beating out other big-name competitors along the way.
Safra A. Catz Interview At Oracle OpenWorld
Full Name :

Safra Ada Catz
Zodiac Sign :
Birth Place :

Holon
Education :

University of Pennsylvania
Occupation :
Industry :
Networth :

$1.7 Billion
Want to Be Successful?
Learn Secrets from People Who Already Made It
Please enter valid Email