10 Women Leaders to Watch Out For in the Next Decade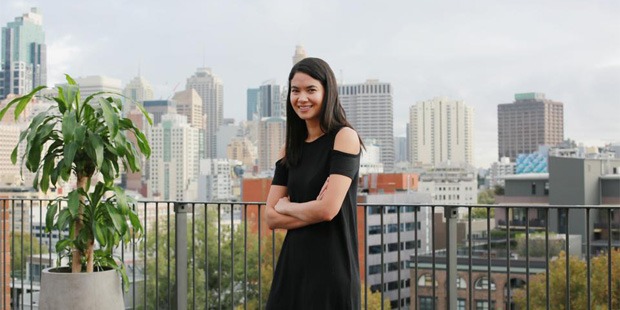 Time and time again, women in power have proved to as competent and as effective as their male counterparts. And as the world continues to grapple with complex problems, these leaders have shown their worth and will continue to do in the foreseeable future. Here are the top women leaders to watch out for in the next decade:
1. Whitney Wolfe Herd - Bumble Co-Founder and CEO
Whitney Wolfe Herd is the world's youngest self-made billionaire. At the age of 32, she became a household name in the tech industry, helping launch Tinder while founding her own dating app Bumble. As former Tinder VP, she led the company's marketing efforts and is also responsible for designing Tinder's iconic flame logo. Unfortunate events led Herd to step down from Tinder and start her own dating app together with Badoo founder Andrey Andreev. Bumble was launched in 2014 and it wasn't long before it overtook other dating apps in the market and became Tinder's biggest threat.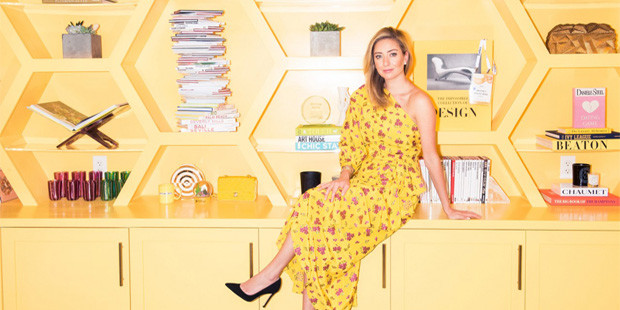 As dating apps continue to evolve, Herd is determined to keep Bumble as a top option not just for romantics but also for individuals looking to grow their social network. Bumble BFF and Bumble Bizz are two features that have become popular options for users, with the former aimed at users looking to gain new friends while the latter is for users looking to expand their business contacts. With Bumble's growing features, Herd is surely looking towards the future and this is only good news for the long-term success of her company.
2. Pearlena Igbokwe - Universal Studio Group Chairman
Pearlena Igbokwe became the first American of African descent to head a major U.S. television studio after being promoted to Chairman of NBCUniversal's Universal Studio Group last September. As Chairman, she controls every function of Universal's three studios: Universal Television, Universal Content Productions (UCP), and NBCUniversal International Studios. Having overseen comedies such as "Brooklyn Nine-Nine", "Russian Doll," "Superstore," and "The Good Place," it's not surprising that NBCUniversal CEO Jeff Shell cited her appointment as "ideal" and extraordinary."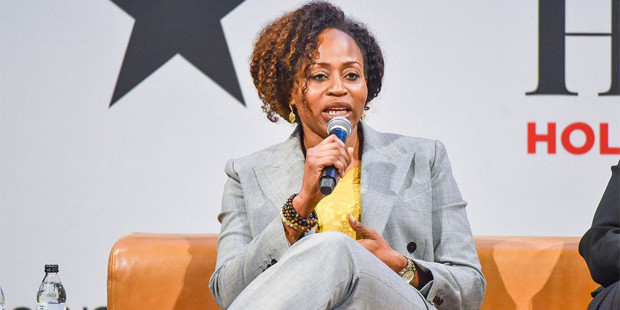 Having moved to the United States from Nigeria at the age of six, Igbokwe has built an impressive career in media. She has also been recognized by numerous magazines such as The Hollywood Reporter, Variety, Ebony, and Essence for her countless achievements at NBCUniversal. As the company looks to the future by investing in technology to battle streaming giants Netflix and Amazon, there is no other person suitable to maintain NBCUniversal's grip in the U.S. market than Pearlena Igbokwe.
3. Jacinda Ardern - New Zealand Prime Minister
One of the most inspirational female leaders today, Jacinda Ardern is making people listen even at the young age of 40. Ardern became the youngest head of state after she was appointed as New Zealand Prime Minister in 2017 at the age of 37. In 2020, she won her re-election bid in a landslide vote proving she had not just retained the full support of her supporters but also gained the trust of most of her detractors.
Although New Zealand had experienced economic growth under Ardern's first run as prime minister, she was only placed in the international spotlight until recently where she managed to successfully control the spread of the Coronavirus in her country. Aside from Ardern's effective COVID-19 policies, the spotlight has also been placed on her long-term plans, most particularly her ambitious 2030 vision. By the end of the current decade, Ardern envisions a zero housing waitlist, more than half of children rising from poverty, and a country operating on 100 percent renewable energy.
4. Kathrin Jansen - Pfizer Head of Vaccine Research and Development
Together with Germany-based biotech company BioNTech, Pfizer developed the world's first COVID-19 vaccine which also happens to be the fastest vaccine ever developed in history (accomplished in less than a year). Behind Pfizer's success is its Head of Vaccine Research and Development Kathryn Jansen who didn't just oversee the development of any type of vaccine but a vaccine that has the highest efficacy rate of all COVID vaccines currently in distribution.
Jansen led a team of 650 experts and relied on an unproven technology called mRNA to develop the vaccine. The big risk paid off and the vaccine was eventually rolled out in the United States and the United Kingdom by the end of 2020. Throughout her career, Jansen had been known to take big risks as she also led the development of two vaccines against human papillomavirus and pneumococcus. With the world still battling with numerous incurable diseases, expect Jansen to continue her remarkable work which will result in thousands more lives being saved in the future.
5. Tsai Ing-Wen - Taiwan President
As China continues to strengthen its grip in East Asia, it puts further strain on its relationship with its two neighbors: Hong Kong and Taiwan. Although Hong Kong is formally listed as a Chinese region despite operating as an independent country, the same cannot be said for Taiwan which it considers to be a sovereign nation despite China's disapproval. The next 10 years will be crucial for Taiwan as its fate will be determined by the actions of its president Tsai Ing-Wen who has constantly campaigned for independence and has also clashed with Beijing on numerous occasions.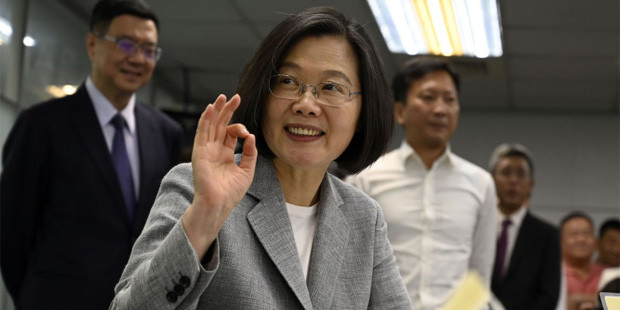 After serving her first term in 2016, Tsai was re-elected in 2020 after claiming the majority of the popular vote. But despite Tsai's social and economic plans taking center stage in her re-election bid, voters were more focused on her plans against China's growing threat. Under Tsai's leadership, Taiwan has not only seen significant economic growth but also a strong sense of patriotism absent in previous administrations. Tsai easily belongs in the list of the top inspirational female leaders in the world today and most probably in the next decade.
6. Mary Barra - General Motors CEO
General Motors CEO Mary Barra is one of the world's most powerful and most influential women. After obtaining an electrical engineering degree at General Motors Institute (now Kettering University) and later a master's degree at Stanford through a GM fellowship, Barra worked her way through different roles at GM including VP of global manufacturing and VP of global purchasing and supply chain. In 2014, she was appointed as the company's chief executive becoming the first woman to become the head of an automobile manufacturer.
GM achieved great success under Barra's leadership not just from a financial standpoint but also in terms of gaining back public trust after the company suffered one of the worst auto scandals in recent memory. In less than a year after Barra was appointed as CEO, GM recalled over 30 million cars with faulty ignition switches which also led to the death of 124 people. The company would face intense public scrutiny while Barra was called by the U.S. Senate to testify about the recalls and the deaths. The investigation was eventually closed and GM underwent a major organizational overhaul which led to the dismissal of multiple executives and the company investing heavily in driverless and electric-powered vehicles. By 2025, the company intends to release 30 new electric vehicles as part of its long-term all-electric initiative.
7. Melanie Perkins - Canva Co-Founder and CEO
Much like Whitney Wolfe Herd, Melanie Perkins has also gained international recognition after building a tech company from scratch. Considered as one of the most successful women entrepreneurs below the age of 35, Perkins launched graphic design company Canva in 2012 together with husband Cliff Obrecht as an answer to individuals wanting to quickly learn graphic design. As advertised, Canva's drag-and-drop tool makes it easy for users to create various designs. Users can also opt for a premium plan that features an additional 40,000 templates.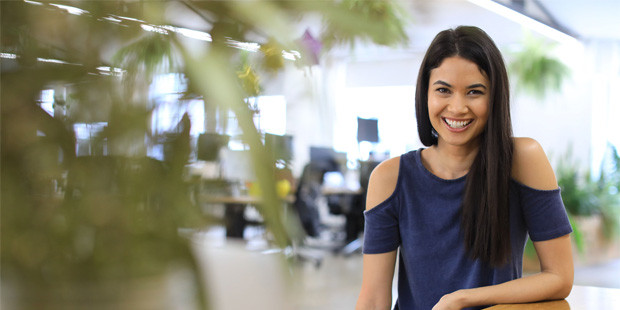 Since being launched in 2012 from Perkins' home country of Australia, Canva has become a preferred option for businesses around the world with reports indicating that the app is used by around 85% of Fortune 500 companies. Canva's meteoric rise has also made Perkins Australia's third-richest with a net worth of $1.3 billion. Even though Canva has been making great strides in recent years, Perkins has set her sights on her company eventually overtaking Adobe as the top graphic design platform on the planet.
8. Julie Cheek - Everlywell Founder and CEO
Unsurprisingly, healthcare companies were on the rise in 2020. One company in particular that made big strides was Texas-based Everlywell. Founded in 2015 by Julie Cheek, Everywell is an at-home testing company that allows individuals to conduct a variety of health tests at the confines of their own homes. The healthcare startup also became the first company to get FDA authorization for a stand-alone, at-home COVID-19 test kit.
Cheek founded Everlywell with the hope of making modern healthcare more accessible and affordable. Working with a dedicated team, Cheek soon launched regulatory-compliant and physician-approved home lab tests for sexual health, thyroid, metabolism, men's health, and breast milk testing, among many others. The company was also a recent beneficiary of a $175 million investment which is a great sign for individuals looking at other alternatives not just to avoid massive hospital bills but also better medical services.
9. Rachel Hollis - "Girl, Wash Your Face" Author
Rachel Hollis rose to prominence with the release of "Girl, Wash Your Face" in 2018, a self-help book aimed at inspiring women to live their lives without the pressures of society. For the next two years, she would release two more New York Times best-sellers: "Girl, Stop Apologizing" which is a follow-up to her 2018 hit and "Didn't See That Coming" which is a book that gives advice on navigating life while suffering grief and loss.
The massive success of the three books led Hollis to start her own company The Hollis Company which helps women reach their full potential by equipping them with the right mindset and the right attitude. Hollis herself provides the motivational talk, a career that has recently made her one of the most in-demand speakers in the U.S. today. As the effects of the Coronavirus pandemic will still be largely felt long after the disease has been eliminated, women of all ages will look to Hollis as a source of inspiration and motivation to get their lives back on track.
10. Kamala Harris - U.S. Vice President
As the first woman of color to hold the second-highest government position in the United States, Kamala Harris has become an iconic figure in her country. But as true with every politician, being elected means nothing unless they do their jobs properly. Harris is no exemption as she controls the vice presidency in the next four years, assisting President Joe Biden in passing necessary legislations while also forging better relationships with the public and private sector.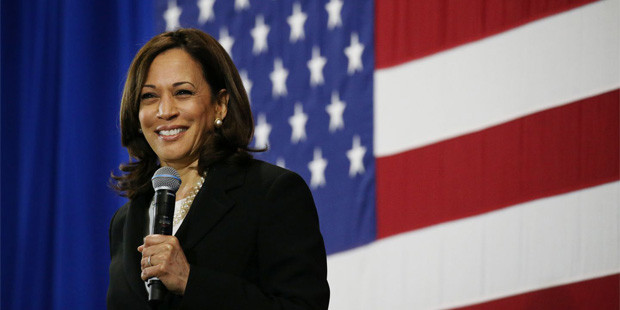 Being a former prosecutor and a legislator, there is no denying that Harris has the tools to deal with the most complex of executive and legislative issues. Harris has a portfolio that includes being a lawyer, a district attorney, an attorney general, and a senator; credentials that most former vice presidents can only dream of having.
The 10 powerful women listed above have everything to prove in the next 10 years but seeing the achievements they have already made in their respective fields, finding and maintaining success are surely a given at this rate.
Want to Be Successful?
Learn Secrets from People Who Already Made It
Please enter valid Email